Photo Flash: Playwright William Nicholson and More Celebrate FPA's SHADOWLANDS Opening Off-Broadway
Fellowship for Performing Arts returns to New York for their third season with the first New York revival of William Nicholson's award-winning play SHADOWLANDS. The production opened last night, November 1st, at The Acorn Theatre at Theatre Row and will run through January 7, 2018. BroadwayWorld has photos from the opening festivities, featuring the playwright himself, below!
In its first New York revival since the 1990 premiere, William Nicholson's award-winning play SHADOWLANDS follows the unlikely and true love story of renowned Oxford scholar and Christian apologist C.S. Lewis and the much younger Joy Davidman, a Jewish-American writer, former Communist and Christian convert. The smart, brash Davidman bursts into Lewis' sedate, middle-aged life and upends it. Lewis is as shocked as anyone to discover that he and Davidman have fallen deeply in love - and then almost immediately he must contend with the equally deep pain of losing her when she is diagnosed with terminal cancer. Full of great humor and keen insight, the play is a moving portrait of love and loss, faith and doubt, as inspired by Lewis' own A Grief Observed.
SHADOWLANDS premiered as a television film in 1989, winning two BAFTA Awards, including Best Play. It made its stage debut in London's Queen's Theatre, running from October 1989 through September 1990 and starring Nigel Hawthorne and Jane Lapotaire. This production won the Evening Standard Award for Best Play and Jane Lapotaire's performance as Joy Davidman received a nomination for the Laurence Olivier Award for Best Actress. SHADOWLANDS then transferred to Broadway, running from November 1990 through April 1991, with Nigel Hawthorne reprising the role of C.S. Lewis. Hawthorne won the 1991 Tony Award for Best Actor, and the show was also nominated for Best Play.
The cast of SHADOWLANDS includes Daniel Gerroll (OBIE Award for Sustained Excellence Broadway: High Society, The Homecoming, Plenty. Film: Chariots of Fire. TV: Seinfeld) as "C.S. Lewis;" Robin Abramson (Pittsburgh Post-Gazette's Performer of the Year, Tribes, Blackbird, Richard III) as "Joy Davidman;" John C. Vennema (Linda, Manhattan Theatre Club) as Lewis' brother, "Warnie;" Sean Gormley (Rebel in the Soul, Irish Rep) as "Christopher Riley;" Dan Kremer (Julius Ceasar, Shakespeare Theatre Company) as "Harry Harrington;" Jack McCarthy (Finding Neverland) and Jacob Morrell (Kinky Boots) alternating as Joy's young son "Douglas;" Jacob H. Knoll (Hamlet, Denver Center, Gorilla Rep's Hamlet) as "Alan Gregg" and "Doctor;" Daryll Heysham (Romeo and Juliet) as "Dr. Oakley," "Waiter," "Clerk" and "Priest;" Stephanie Cozart (Lost in Yonkers) as "Registrar" and "Nurse;" and John Little (Cabaret National Tour) and Amy Bizjak (Fabulous!) as understudies.
SHADOWLANDS is directed by Christa Scott-Reed, with scenic design by Kelly James Tighe, costume design by Michael Bevins, lighting design by Aaron Spivey, and original music and sound design by John Gromada. The stage manager will be Kelly Burns. Casting is by Carol Hanzel and casting consulting by Judy Henderson, C.S.A. This production is executive produced by Ken Denison.
To purchase tickets, visit www.FPAtheatre.com or call 212-239-6200.
Photo Credit: Henry McGee/FPA


Sean Gormley, Dan Kremer, Daryll Heysham, Robin Abramson, Daniel Gerroll, Jack McCarthy, John C. Vennema, Stephanie Cozart, and Jacob H. Knoll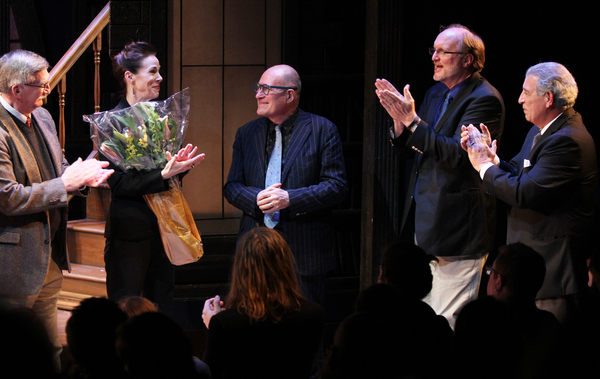 John Little, Christa Scott-Reed, William Nicholson, Ken Dension, and Max McLean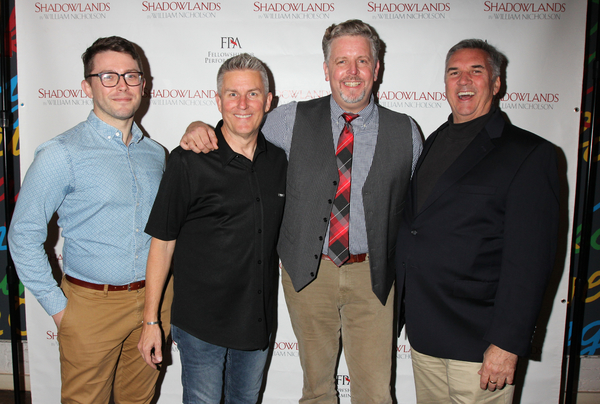 Adam Elsberry, Jeff Collister, Kelly Tighe, and Kevin Frederick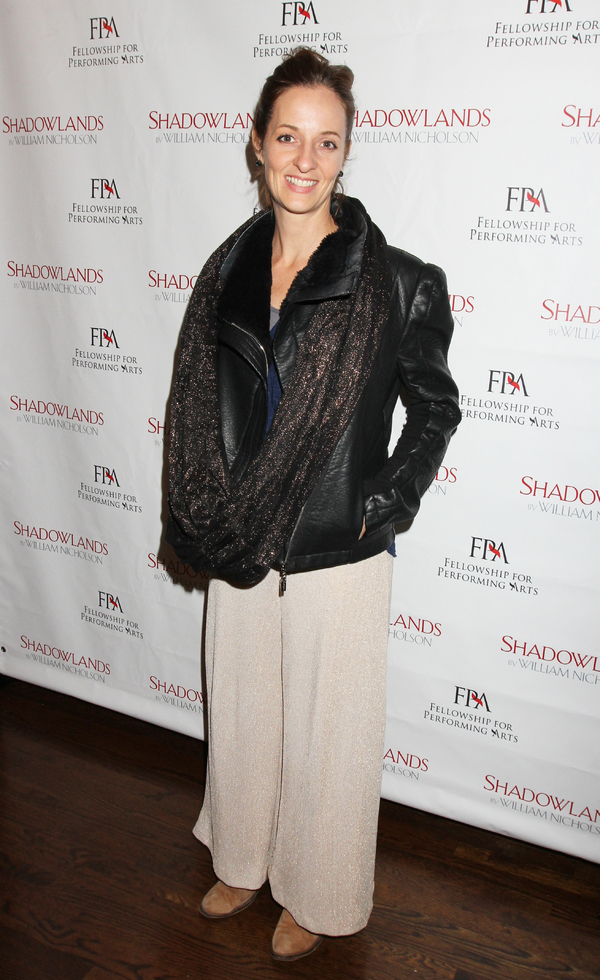 Chris Cragin-Day

Christa Scott-Reed and Michael Bevins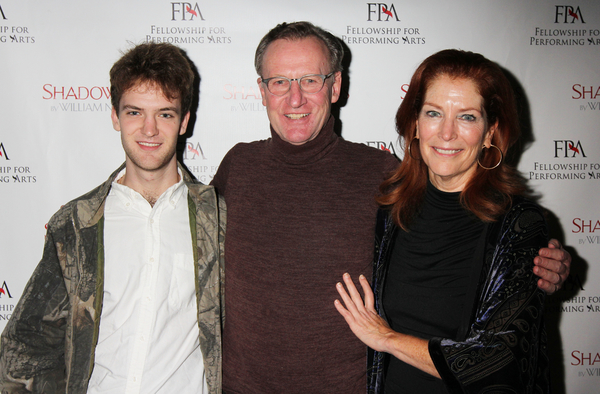 Daniel Gerroll, with wife, Patricia Kalember and son, Toby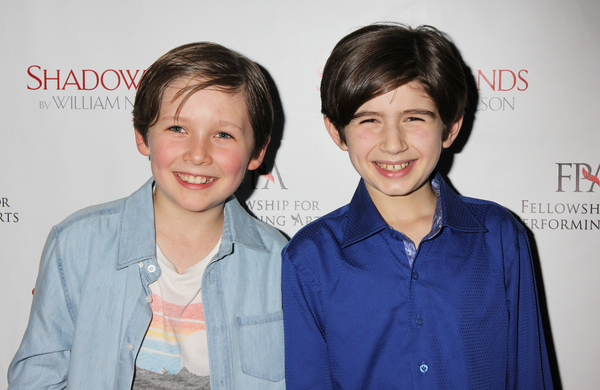 Jack McCarthy and Jacob Morell

Jack McCarthy, Robin Abramson, Jacob Morell, Daniel Gerroll, John C. Vennema, and Christa Scott-Reed

Jeremy Kushnier and Robin Abramson

John Gromada and guest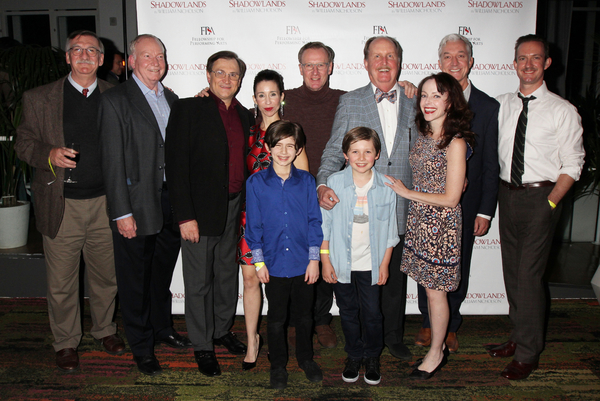 John Little, Dan Kremer, Daryll Heysham, Robin Abramson, Jacob Morell, Daniel Gerroll, Jack McCarthy, John C. Vennema, Stephanie Cozart, Sean Gormley, and Jacob H. Knoll

Ken Dension, Christa Scott-Reed, and Max McLean

Ken Dension, Virginia Nicholson, William Nicholson, Christa Scott-Reed, and Max McLean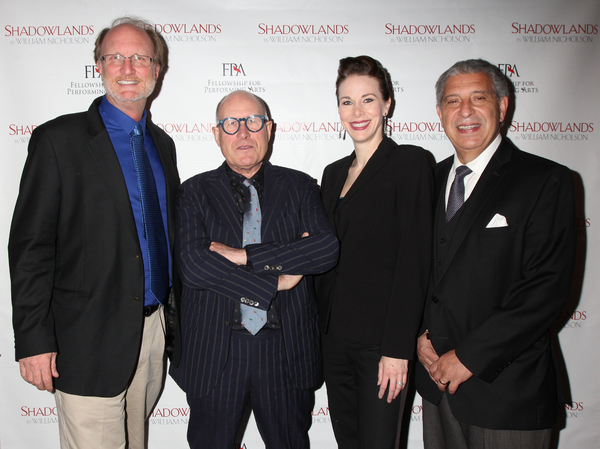 Ken Dension, William Nicholson, Christa Scott-Reed, and Max McLean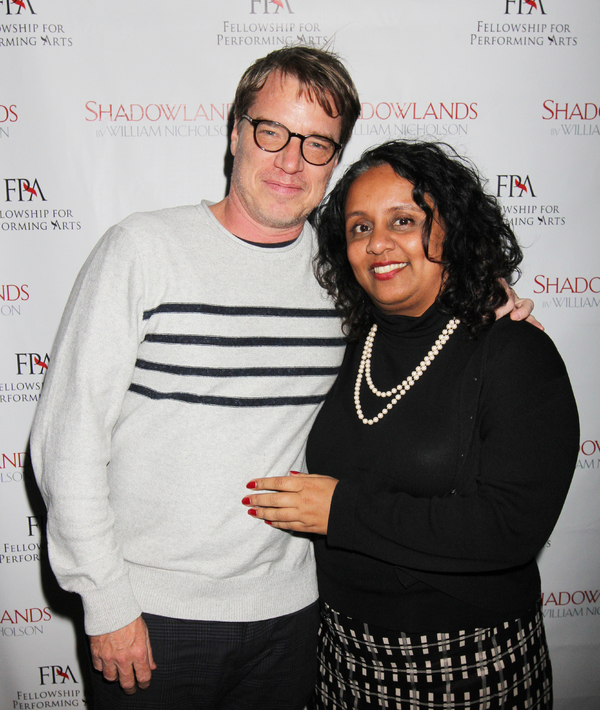 Mark Boyett and guest

Mark Boyett, Jamil A. Mangen, and guests

Max and Sharon McLean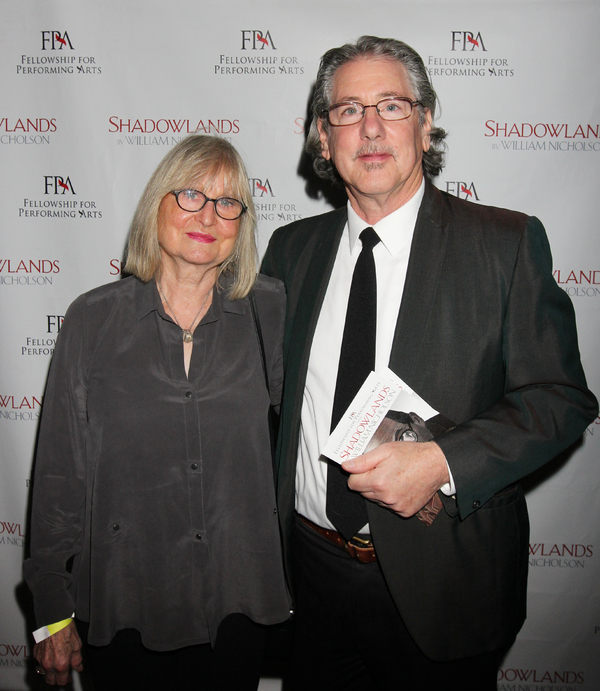 Michael and Elka Parva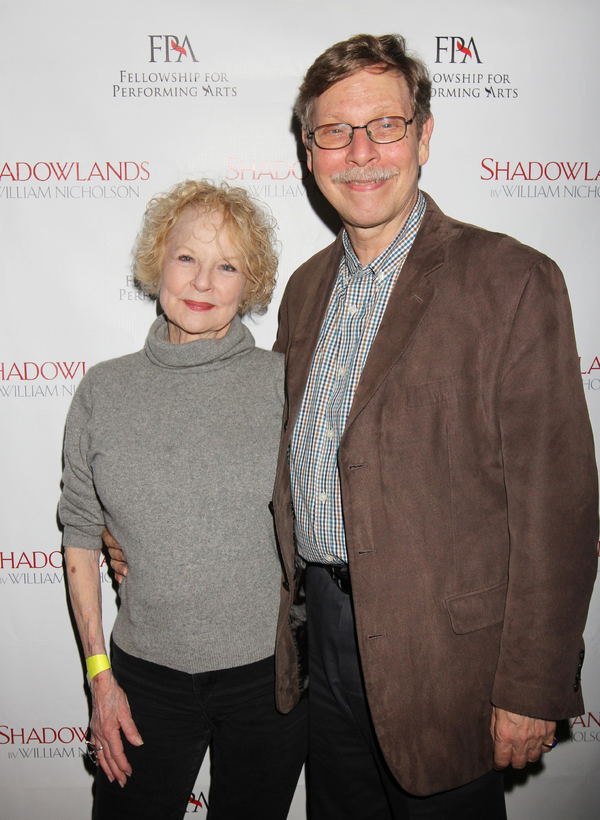 Penny Fuller and Barry Kleinbort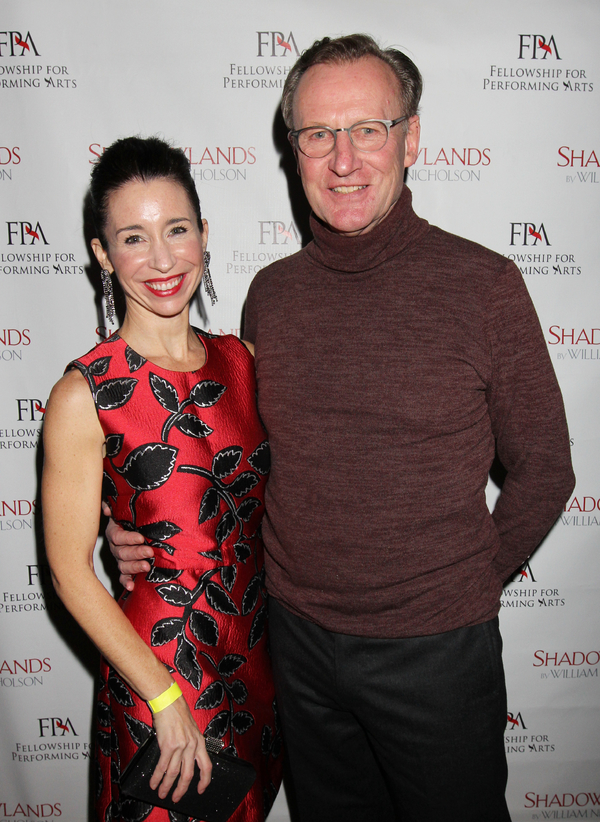 Robin Abramson and Daniel Gerroll

Robin Abramson and Stephanie Cozart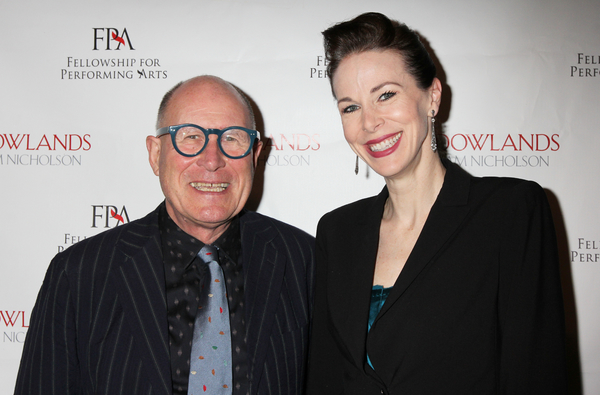 William Nicholson and Christa Scott-Reed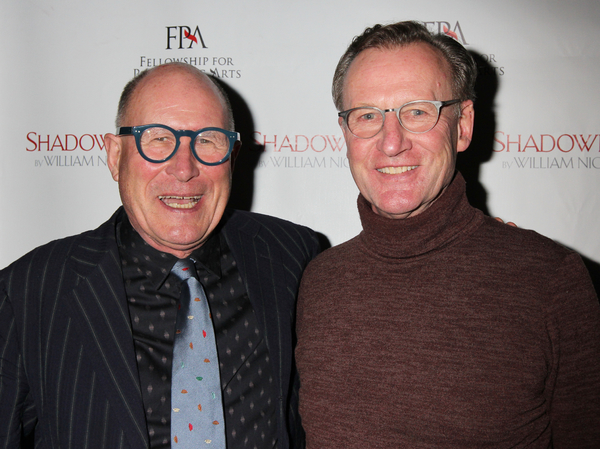 William Nicholson and Daniel Gerroll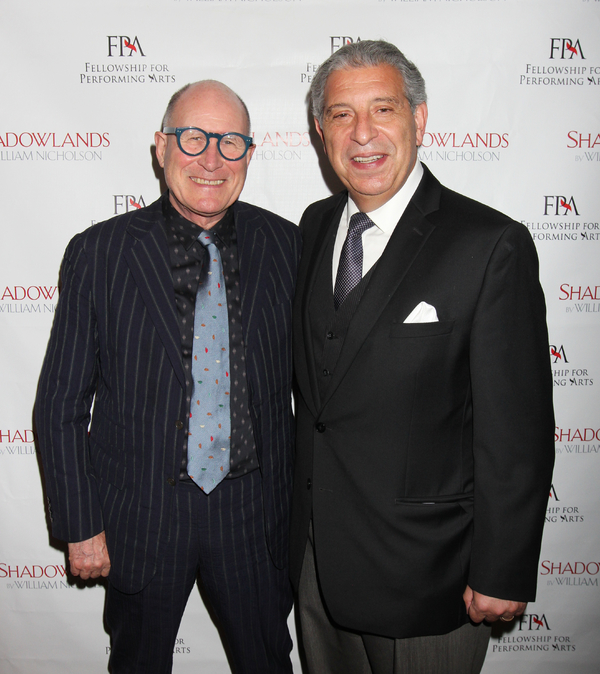 William Nicholson and Max McLean