Photo Flash: Meet the Company of The New Group's PEACE FOR MARY FRANCES
The New Group has announced full casting and creative team for Lily Thorne's Peace for Mary Frances, with Heather Burns, Johanna Day, Natalie Gold, Mia Katigbak, Paul Lazar, Brian Miskell, Melle Powers and J. Smith-Cameronjoining, as previously announced, Lois Smith in this world premiere production directed by Lila Neugebauer.
This production includes Scenic Design by Dane Laffrey, Costume Design by Jessica Pabst, Lighting Design by Tyler Micoleau and Sound Design by Daniel Kluger. Previews begin May 8 in advance of an Official Opening Night on Wednesday, May 23. A limited Off-Broadway engagement is slated through June 17 at The Pershing Square Signature Center (The Alice Griffin Jewel Box Theatre, 480 West 42nd Street).
Mary Frances (Lois Smith) has lived a good life; she's ninety years old and ready to die. Born to refugees fleeing the Armenian genocide, her last wish is to die peacefully at home surrounded by her family. Her dream collides with reality as three generations of explosive women flood her small New England home to battle for their family's legacy. Mary Frances must navigate the volatile relationships of the children she raised -- or die trying. Lois Smith returns to the stage in this world premiere production from The New Group, in the role of a tenacious survivor struggling to break the bonds that tie her to this life. Directed by Lila Neugebauer, Lily Thorne's Peace for Mary Frances is a wrenching and caustically funny portrait of an American family in crisis.
Peace for Mary Frances features Heather Burns (Helen), Johanna Day (Franny), Natalie Gold (Rosie), Mia Katigbak (Bonnie), Paul Lazar (Eddie), Brian Miskell (Michael), Melle Powers (Clara) and J. Smith-Cameron (Alice), joining Lois Smith (Mary Frances) in the title role.
Tickets for Peace for Mary Frances are on sale now. General playing schedule: Tuesday - Friday at 7:30pm? Saturday at 2:00 & 8:00pm; Sunday at 2:00pm. Regular tickets start at $75. For single ticket purchases, please visit www.thenewgroup.org. Single tickets can also be purchased by calling Ticket Central at (212) 279-4200, or in person at 416 West 42nd Street (12-8pm daily).
Photo Credit: Erik Carter

Full cast

Cast and creatives

Full cast and creatives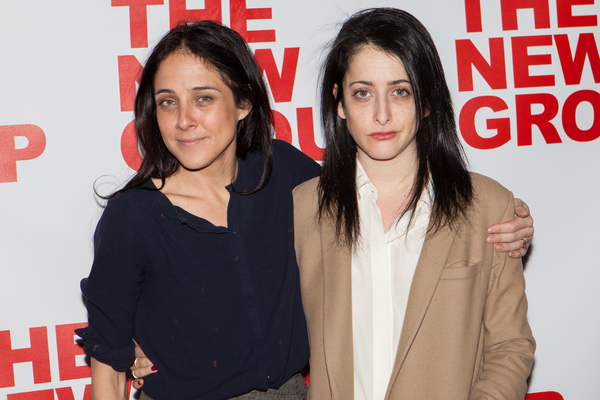 Lily Thorne and Lila Neugebauer

Creatives