Stage Credits
  [Broadway]
Broadway Production, 1991
Mimi [Replacement]
  [Broadway]
Broadway Transfer, 1989
Concubine
Daf-ah-Dil
Villager
  [US Tour]
National Tour, 1987
Tintinabula
Zoie Lam News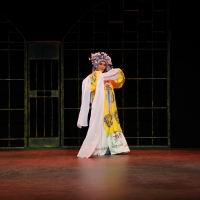 Photos: Inside Woodstock Playhouse's Production Of David Henry Hwang's M. BUTTERFLY
by Chloe Rabinowitz - Nov 23, 2022
See photos of the historic Woodstock Playhouse's sumptuous production of David Henry Hwang's M. Butterfly, which dazzled from November 18-20 under direction of Randy Conti with choreography by Nina Zoie Lam, costumes by Diane Stein and lighting by Tony Michael Clayton.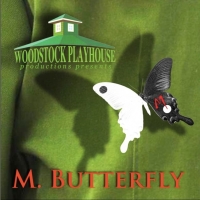 Woodstock Playhouse's Production Of David Henry Hwang's M. BUTTERFLY Completes Successful Run
by Chloe Rabinowitz - Nov 23, 2022
The Woodstock Playhouse presented its full-scale production of David Henry Hwang's M. Butterfly with music by Lucia Hwong, for one weekend only at 7:30 p.m. Friday, November 18 and Saturday, November 19 with a Sunday, November 20 matinee at 2 p.m. at the Playhouse.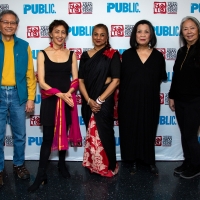 Photos: NAATCO's OUT OF TIME Celebrates Opening Night at the Public Theater
by Jennifer Broski - Mar 2, 2022
NAATCO (National Asian American Theatre Company) is presenting the world premiere production of OUT OF TIME at The Public Theater. OUT OF TIME is written by Jaclyn Backhaus, Sam Chanse, Mia Chung, Naomi Iizuka, and Anna Ouyang Moench, Commissioned and Produced by NAATCO, and Conceived and Directed by Les Waters. This world premiere opened just last night and runs through Sunday, March 13.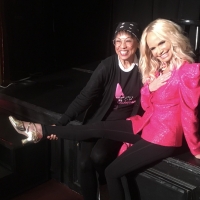 ALL EYES ON BAAYORK LEE: Richard Jay-Alexander Talks to the Award-Winning Legend About This Sunday's WICKED In Concert on PBS and Her Extraordinary Career
by Richard Jay-Alexander - Aug 27, 2021
This Sunday finds the diminutive talent wearing yet another new hat, as Director for Sunday night's airing of WICKED In Concert, celebrating the score of the iconic, long-running musical,
Stop AAPI Hate - Resources for Donating and Supporting
by Team BWW - Mar 17, 2021
BroadwayWorld stands by the AAPI community and denounces any hatred, racism, and discrimination towards individuals who identify as such.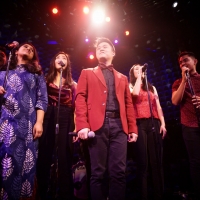 Musical Theatre Factory Tune in Tuesdays Continue With WHO IS CHEEYANG NG?
by Chloe Rabinowitz - Jul 9, 2020
Musical Theatre Factory Tune In Tuesdays continues on July 14th with Who is Cheeyang Ng?. An Asian-American adoptee fighting leukemia; a girl struggling to discover what part she plays in the 1930s Salt March in India; and a 10 year old child grappling with his sexuality.
Photo Flash: Inside The Opening Night Of NAAP's Benefit CINDERELLA Concert
by Robert Diamond - Mar 17, 2020
National Asian Artists Project's Rediscover Series presented Rodgers & Hammerstein's Cinderella- In Concert starring Ali Ewoldt (Phantom of the Opera) and Josh Dela Cruz (Aladdin, 'Blues Clues And You') as Ella and Prince Topher on March 2 at The Alvin Ailey Citicorp Theater. Scroll down to see who came to the ball.
Photo Flash: Eva Noblezada Receives 2019 Coalition For Asian American Children And Families Catalyst For Change Award
by Stephi Wild - Nov 6, 2019
The Coalition for Asian American Children and Families (CACF) hosted its 3rd Annual Catalyst for Change Awards Gala at the Edison Ballroom in New York on November 4 to celebrate CACF's empowerment of Asian Pacific American (APA) children and families and to honor those who are a force for positive change in the APA community.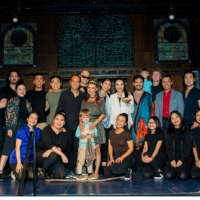 Photo Flash: Take a Look Inside the NAAP Developmental Workshop THE MONKEY KING: A MODERN MUSICAL
by Chloe Rabinowitz - Nov 4, 2019
Get a glimpse into the legendary world of a?oeThe Monkey King, A Modern Musicala??, which had a developmental workshop presented by National Asian Artists Project (NAAP). The workshop took place on Thursday, Oct 3, 2019 at Actors Temple Theatre in NYC. A cast of 9 actors representative of the asian theatre community and members of NAAP, under the direction of Steven Eng, brought an explosive new musical to life at the Actors Temple Theater (339 W 47th St, New York, NY) on Oct 3.
National Asian Artists Project Announces Reading Series DISCOVER: NEW MUSICALS
by Julie Musbach - Apr 29, 2019
National Asian Artists Project - NAAP announces the return of NAAP's Discover: New Musicals series, a one night only presentation of staged readings of new short or one-act musicals.
Zoie Lam Frequently Asked Questions
How many Broadway shows has Zoie Lam been in?
Zoie Lam has appeared on Broadway in 2 shows.
How many West End shows has Zoie Lam been in?
Zoie Lam has not appeared in the West End