Photo Flash: First Look at Tom Stoppard's ARCADIA at PTP/NYC
PTP/NYC (Potomac Theatre Project), in association with Middlebury College, proudly presents its 31st repertory season, its 11th consecutive in New York City, running now through August 6, 2017 in a limited Off-Broadway engagement at The Atlantic Stage 2, located at 330 West 16th Street between 8th and 9th Avenues. This season's line-up includes a revival of Tom Stoppard's Arcadia, directed by PTP's Co-Artistic Director Cheryl Faraone. The production opened last night and BroadwayWorld has a first look at the cast in action below!
Tom Stoppard's Arcadia has been called one of the most "powerful and relevant stories of our age" (The Guardian). The play's many elements include Byron versus science, the Enlightenment versus the Romantics, pure reason versus sheer randomness - and, says one character, "It's all because of sex."
The cast for Arcadia includes NYIT Award winner Megan Byrne (PTP: Serious Money, The Europeans, No End of Blame), NYIT Award nominee Alex Draper (PTP: No End of Blame, Scenes From An Execution, Pentecost), Caitlin Duffy (PTP: Vinegar Tom, Pentecost, Good), Steven Dykes (PTP: Victory, Scenes from an Execution, Vinegar Tom), Stephanie Janssen (A Delicate Balance and Death of a Salesman on Broadway, PTP: No End of Blame, Crave), Andrew WilLiam Smith (PTP: Arcadia, Stanley, Mad Forest), Jonathan Tindle (PTP: Scenes from an Execution, No End of Blame, Pentecost), Manny Duran, Sebastian LaPointe, Jackson Prince and Eliza Renner.
The production team includes Mark Evancho (Scenic Design), Hallie Zieselman (Lighting Design), Cormac Bluestone (Sound Design), Mira Veikley (Costume Design) and Elizabeth Goodman (Production Stage Manager).
For tickets and more information, visit PTPNYC.org.
Photo Credit: Stan Barouh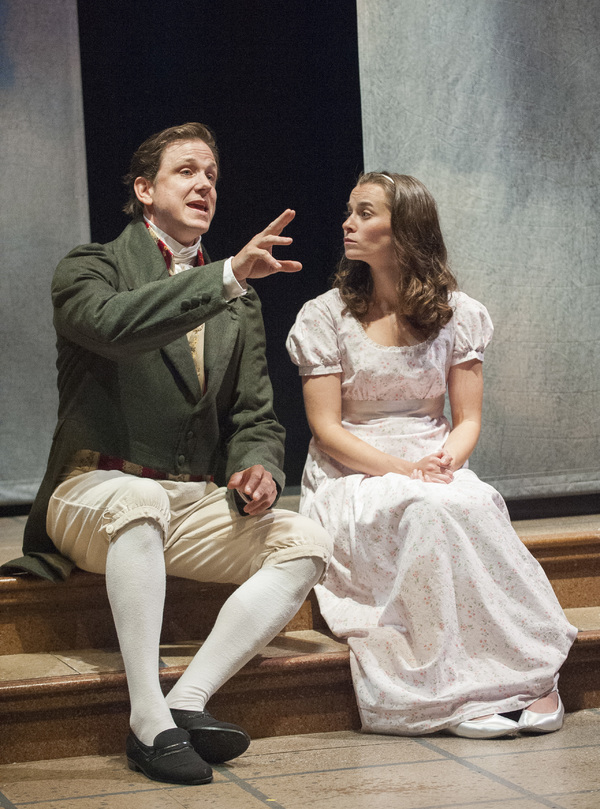 Andrew WilLiam Smith (Septimus Hodge), Caitlin Duffy (Thomasina Coverly)

Caitlin Duffy (Thomasina Coverly), Andrew WilLiam Smith (Septimus Hodge)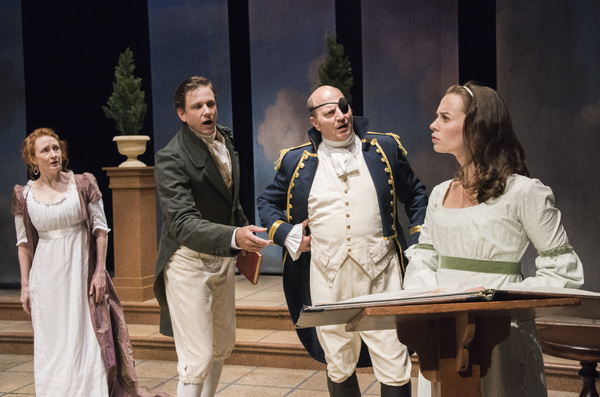 Megan Byrne (Lady Croom), Andrew WilLiam Smith (Septimus Hodge), Steven Dykes (Captain Brice), Caitlin Duffy (Thomasina Coverly)

Sebastian LaPointe (Richard Noakes), Megan Byrne (Lady Croom)

Alex Draper (Bernard Nightingale), Stephanie Janssen (Hannah Jarvis)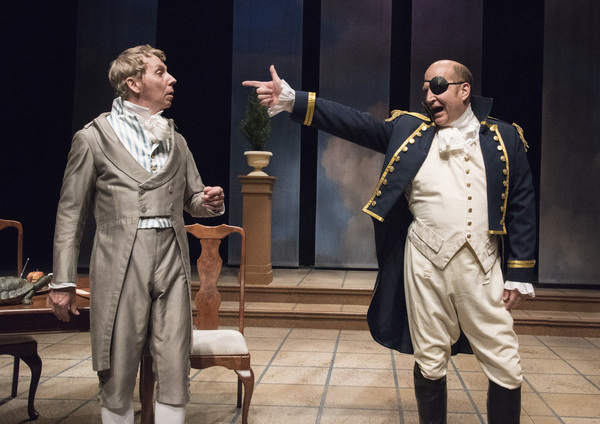 Jonathan Tindle (Ezra Chater), Steven Dykes (Captain Brice)

Stephanie Janssen (Hannah Jarvis), Jackson Prince (Valentine Coverly)

Stephanie Janssen (Hannah Jarvis), Alex Draper (Bernard Nightingale)

Eliza Renner (Chloe Coverly), Jackson Prince (Valentine Coverly), Manny Durán (Gus Coverly)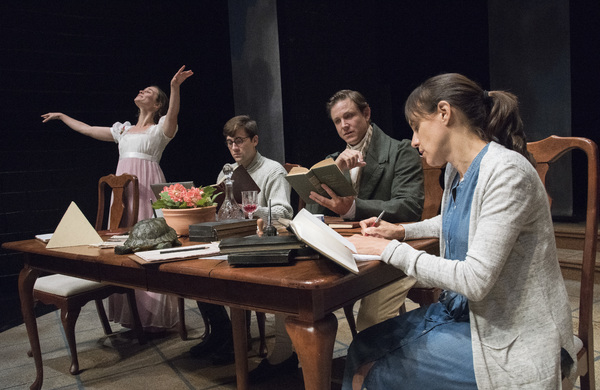 Caitlin Duffy (Thomasina Coverly), Jackson Prince (Valentine Coverly), Andrew WilLiam Smith (Septimus Hodge), Stephanie Janssen (Hannah Jarvis)
More Hot Stories For You