Photo Flash: First Look at Theater Breaking Through Barriers' SOME OF OUR PARTS
Theater Breaking Through Barriers presents SOME OF OUR PARTS Seven ten-minute plays about disabilities - and the people affected by them. World-premiere short plays by Neil LaBute, Kate Moira Ryan, Samuel D. Hunter, Diana Son, Bekah Brunstetter, Jeff Tabnick and Emily Chadick Weiss.
9 Performances Only! June 22-30 at Theatre Row's Clurman Theatre (410 West 42nd Street).
The world-premiere plays, each commissioned by TBTB, include Bekah Brunstetter's GORGEOUS, Samuel D. Hunter's WELCOME TO WALMART, Neil LaBute's CRIPPLES, Kate Moira Ryan's CASTING CALL, Diana Son's BLIND DATE, Jeff Tabnick's THE BIG PAYBACK, and Emily Chadick Weiss's GOOD DANCER.
Photo Credit: Carol Rosegg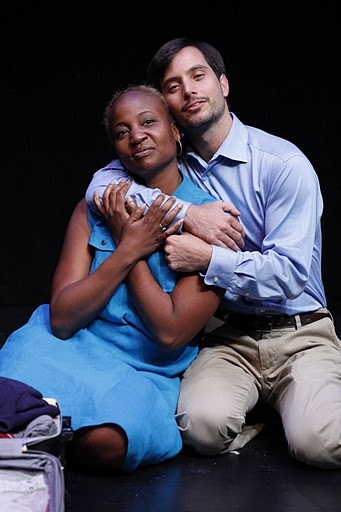 Gregg Mozgala (Rich) and Melanie Nicholls-King (Erica) in Emily Chadick Weiss' GOOD DANCER

Ike Schambelan, as himself, in Kate Moira Ryan's CURTAIN CALL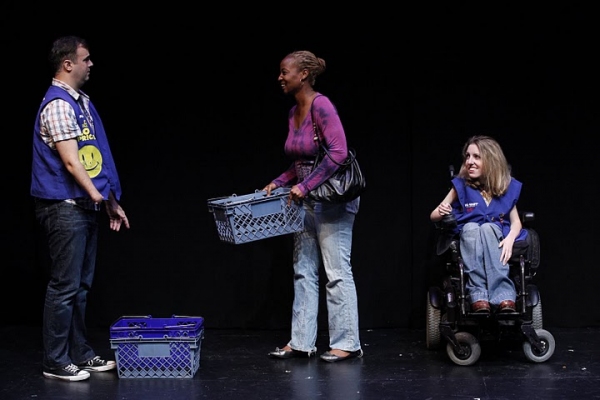 David Harrell (Toby), Melanie Nicholls-King (Customer One), and Shannon DeVido (Mary) in Samuel D. Hunter's WELCOME TO WAL*MART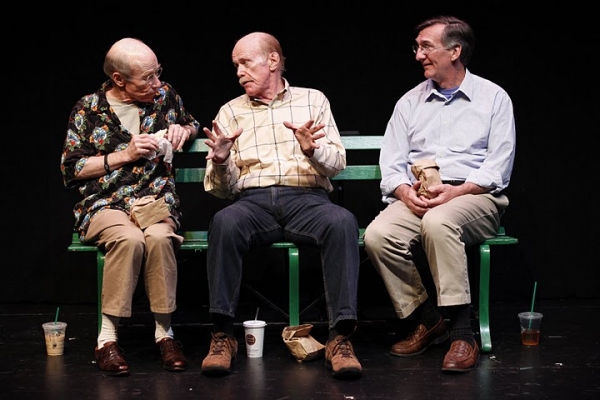 J.M. McDonough (Man Three), Kenneith Kimmins (Man One) and John Little (Man Two) in Neil LaBute's CRIPPLES

Pamela Sabaugh (Sarah) and Alden Fulcomer (Walter) in Diana Son's BLIND DATE

Shannon DeVido as "Ike" in Kate Moira Ryan's CURTAIN CALL

Mary Theresa Archbold (Ginger), Anita Hollander (Rose) and Tiffan Borelli (Gorgeous) in Bekah Brunstetter's GORGEOUS

Nicholas Viselli (Son) and Melanie Boland (Mother) in Jeff Tabnick's THE BIG PAYBACK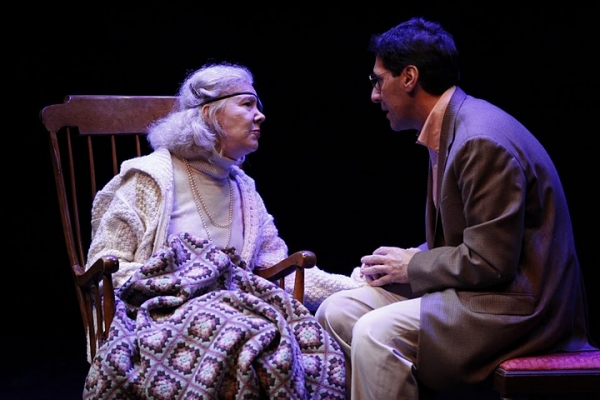 Nicholas Viselli (Son) and Melanie Boland (Mother) in Jeff Tabnick's THE BIG PAYBACK

Gregg Mozgala (Rich) and Melanie Nicholls-King (Erica) in Emily Chadick Weiss' GOOD DANCER

The Cast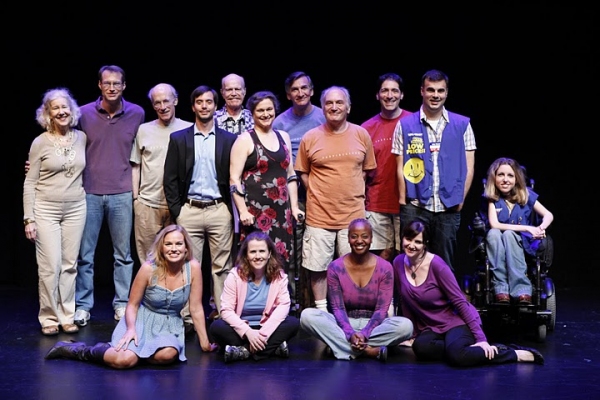 The Cast