Latest News on Kate Moira Ryan
Stage Credits
Productions
[Off-Broadway, 2001]
Dramaturg
Writing
Adaptation
Playwright
Playwright
Playwright
Playwright
Playwright
Kate Moira Ryan News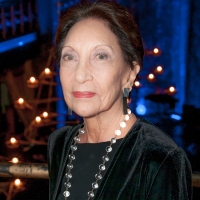 En Garde Arts Launches Joan D. Firestone Fund for Mid-Career Theatre Artists
by Chloe Rabinowitz - Oct 14, 2022
Longtime En Garde Arts Chairperson and board member Joan D. Firestone is being honored with the creation of a fund in her name. En Garde Arts has raised $100,000 through a group of generous donors. This is a five year endeavor and every year one theatre artist will receive an $18,000 award and will have full freedom with how to use the funds.
Interview: Director Leigh Silverman's Always SEARCHING FOR INTELLIGENT LIFE IN THE UNIVERSE & Beyond
by Gil Kaan - Oct 6, 2022
Lily Tomlin and Jane Wagner's re-imagined The Search for Signs of Intelligent Life in the Universe has opened at the Mark Taper Forum to audience and critics' raves. Leigh Silverman directs this one-woman show starring Saturday Night Live's Cecily Strong. I got to chat with Leigh while she was making her way home amidst the hustle and bustle of the New York City streets.
The Lucille Lortel Awards to Make Live Return May 1; Honorees Announced
by A.A. Cristi - Mar 24, 2022
The Lucille Lortel Awards, the preeminent honor presented exclusively to recognize Outstanding Achievement Off-Broadway, have confirmed their return to a LIVE in-person celebration on Sunday, May 1, 2022, at 7:00PM at NYU Skirball. All New York University.
BWW Review: THE CHRONICLES OF BEEBO BRINKER at Desert Ensemble Theater
by Kay Kudukis - Dec 15, 2021
Pulp fiction got its name from the low-quality, pulpy paper the stories were printed on, not the content. However, 'pulp' became synonymous with trashy, back alley reading punctuated with cheap sensationalist thrills, fast-paced plot lines and bad writing. Tell that last bit to John Lange (aka Michael Crichton), Isaac Asimov, Ray Bradbury, and Dashiell Hammett (The Thin Man, and Sam Spade) who have all had off-shoot careers in pulp.
Art House Productions Announces 2021-2022 Inkubator Playwrights
by Chloe Rabinowitz - Oct 15, 2021
Art House Productions has announced the 2021-2022 cohort of its INKubator Program. INKubator is a year-long generative process for a select group of 6 playwrights in residence at Art House Productions. This year's playwrights are Jake Brasch, Nay Harris, Justice Hehir, Riley Elton McCarthy, Christian Mendonça, and Melissa Toomey.
Atlantic Theater Company and Atlantic Acting School Announce TECHNIQUE TUESDAYS
by Chloe Rabinowitz - Mar 5, 2021
Atlantic has announced a new lineup of free virtual Technique Tuesday classes, every Tuesday March 9 - April 13 at 5:30pm ET for those seeking a creative release during this time. Technique Tuesdays are free hour-long acting workshops rooted in the Atlantic Acting School technique, led by renowned school faculty and Atlantic Ensemble members.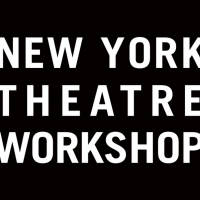 New York Theatre Workshop Announces Retirement of Associate Artistic Director Linda S. Chapman
by Chloe Rabinowitz - Nov 16, 2020
New York Theatre Workshop announced today that Associate Artistic Director Linda S. Chapman will retire at the end of the year following 25 years with the company. Chapman joined the company in 1995 and has served as an instrumental curator, advocate and collaborator.
Minnesota Jewish Theatre Presents 25 QUESTIONS FOR A JEWISH MOTHER
by Stephi Wild - Aug 18, 2020
Minnesota Jewish Theatre is presenting 25 Questions for a Jewish Mother, August 15-30.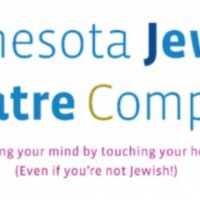 Minnesota Jewish Theatre Company Announces 2020-2021 Season â€" Theater Six Feet Apart!
by A.A. Cristi - Jul 23, 2020
Minnesota Jewish Theatre Company announces its 2020-2021 Season a?"Â Theater Six Feet Apart!
Virtual Theatre Today: Friday, March 27- with Cheyenne Jackson, Mandy Gonzalez and More!
by Nicole Rosky - Mar 27, 2020
Broadway might be dark this month, but that doesn't mean that theatre isn't happening everywhere! Below, check out where you can get your daily fix of Broadway today, March 27, 2020.
Kate Moira Ryan Frequently Asked Questions
How many shows has Kate Moira Ryan written?
Kate Moira Ryan has written 5 shows including Bass For Picasso (Playwright), The Autobiography of Aiken Fiction (Playwright), Cavedweller (Adaptation), 25 Questions for a Jewish Mother (Playwright), Beebo Brinker Chronicles (Playwright).