Diana Son News
Quintessence Theatre Group Presents Clifford Odets' WAITING FOR LEFTY, January 18- February 18
by A.A. Cristi - Jan 3, 2023
Quintessence Theatre Group, Philadelphia's professional classic theatre, continues Season XIII: Celebrating the Extraordinary with Clifford Odets' American classic Waiting For Lefty. Directed by Kyle Haden, Waiting For Lefty remains an incendiary and revolutionary play about the growing pains of labor in capitalist America, and starts previews January 18, with an Opening Night Saturday, January 21 at 7:30 p.m.
Husson University Theatre IT'S A WONDERFUL LIFE: A LIVE RADIO SHOW
by A.A. Cristi - Dec 1, 2022
Husson University Theatre (HUT), the university's official student theatre club, will perform Joe Landry's 'It's a Wonderful Life: A Live Radio Play' on December 2 - 4, 2022 in The Gracie's Black Box Theatre.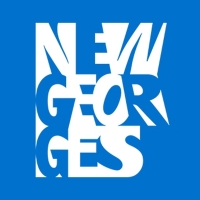 bb brecht's HOLIDAY YULETIDE SPECTACULAR to Kick Off New Georges' 30th Anniversary Season
by Chloe Rabinowitz - Nov 28, 2022
New Georges will kick off its 30th Anniversary season with a one-night-only special presentation of bb brecht's Holiday Yuletide Spectacular, created by Miranda Haymon. On Wednesday December 14, 2022, audiences are invited to spend their holiday party season with bb brecht and his friends at Dixon Place.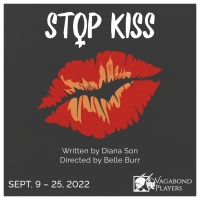 Vagabond Players to Present STOP KISS By Diana Son in September
by Blair Ingenthron - Aug 28, 2022
Vagabond Players will open its 107th season with Diana Son's powerful and timely comedy-drama, Stop Kiss, running from September 9 - 25. This acclaimed and remarkable play traces Callie and Sara's journey together through a world that is alternately funny and serious, warm, tender, and brutal.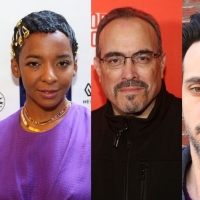 Kara Young and David Zayas Join COST OF LIVING Broadway Premiere; Performance Dates Announced
by Chloe Rabinowitz - Jul 25, 2022
Manhattan Theatre Club has announced full casting and performance dates for the Broadway premiere of the Pulitzer Prize-winning Cost of Living, written by Martyna Majok (Sanctuary City, Ironbound) and directed by Obie Award winner Jo Bonney (72 Miles to Go..., By The Way, Meet Vera Stark).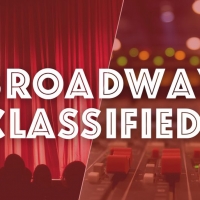 Now Hiring: Sound Designer/Engineer, Production Supervisor, and More - BroadwayWorld Classifieds
by - Jun 23, 2022
This Week's New Classified Listings on BroadwayWorld for 6/23/2022 include new jobs for those looking to work in the theatre industry.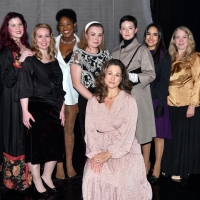 The Friday 5(+1) on Thursday: THAT WOMAN - THE MONOLOGUE SHOW Opens at Darkhorse Theater Tonight
by Jeffrey Ellis - Jun 16, 2022
Opening tonight at Darkhorse Theater in Nashville is That Woman – The Monologue Show, which explores the stories of women who involved or rumored-to-be involved with President John F. Kennedy. Co-written by Nashville-area women playwrights and actors, it is performed by a diverse ensemble of actors who bring the women to life "in a fascinating look at a lesser-known aspect of history and a thought-provoking and entertaining evening of theatre."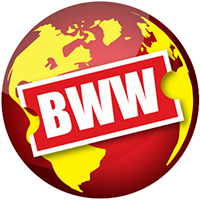 IN THE ROOM Will Have a Staged Reading at SoHo Playhouse With Reception After
by Stephi Wild - May 20, 2022
A new play by ex-Israeli soldier Jonathan Hirsch. Set in a military bunker on the outskirts of combat, this sobering comedy about a squad of four soldiers weaves through the final ninety minutes of someone's life.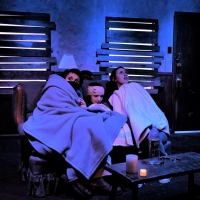 Husson University Theatre Presents THE BIRDS at the Gracie's Black Box Theatre
by A.A. Cristi - Apr 26, 2022
Husson University Theatre (HUT), the university's official student theatre club, will perform Conor McPherson's 'The Birds' in a special arrangement with Dramatists Play Service from Friday, April 29, 2022 through Sunday, May 1, 2022 in the Gracie Theatre's Black Box performance space.
Husson University Theatre To Present One-Act Comedy, CHECK, PLEASE At The Gracie Black Box Theatre
by A.A. Cristi - Dec 2, 2021
Husson University Theatre, the educational institution's official student theatre club, will be performing 'Check Please' on December 3-5, 2021 in the Gracie's Black Box Theatre. The romantic comedy follows several couples through a series of blind dinner dates that usually go awry. The show is directed, designed and performed by Husson students. The performance is open to the public. All audience members will be required to wear masks.
Diana Son Videos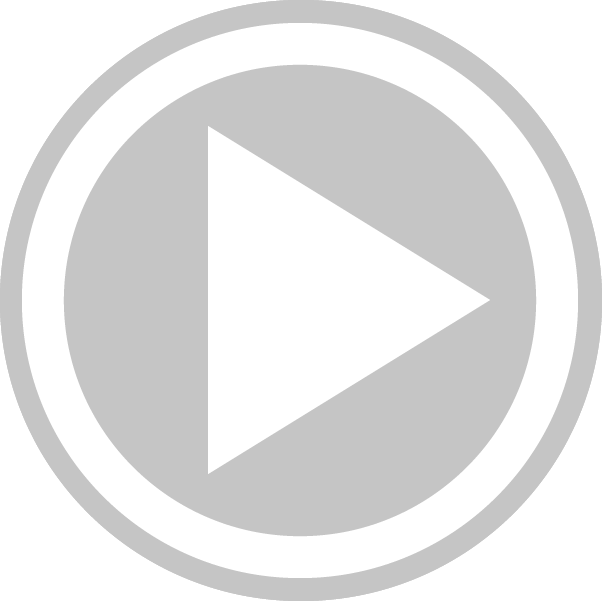 The Studio Theatre Mounts STOP KISS
by Julie Musbach - Sep 5, 2018
In November, The Studio Theatre Tierra del Sol (806 San Marino Drive, The Villages, FL) will open the second production of its third season with the play Stop Kiss, by American Playwright Diana Son. An Outer Critics Circle Award and John Gassner Award nominee, this play set in 1998, examines the moving power of love against brutality.
STAGE TUBE: Sneak Peek of La Jolla's AMERICAN NIGHT
by Stage Tube - Feb 7, 2012
La Jolla Playhouse presents American Night: The Ballad of Juan José, written by Richard Montoya (Zorro in Hell) for Culture Clash, developed by Culture Clash and Jo Bonney (The Seven, Adoration of the Old Woman), directed by Jo Bonney. A co-production with Center Theatre Group and originally commissioned and produced by the Oregon Shakespeare Festival, American Night: The Ballad of Juan José will run through February 26, 2012 in the Sheila and Hughes Potiker Theatre. Check out highlights from the show below!
Diana Son Frequently Asked Questions
How many shows has Diana Son written?
Diana Son has written 1 shows including The 24 Hour Plays 2003 (Playwright).