Photo Flash: First Look at MARAT/SADE, Opening Tonight Off-Broadway
The Theatre Project's "Exciting and innovative" rep company TP&co, presents their contemporary adaptation of Marat/Sade, Peter Weiss' avant-garde drama, with a fresh take on a dangerous play that taps directly into an undercurrent of social unease. Directed by Christian Amato with original music by Danny Gray, Marat/Sade opens tonight, May 30, and runs through June 13 at the historic Players Theatre in the heart of the Greenwich Village. Scroll down for a first look at the cast in action!
Fueled by civil unrest and the dawn of information warfare, Marat/Sade is a delightfully macabre tale of class struggle and revolution. The infamous Marquis de Sade directs a play-within-the-play depicting the death of Jean-Paul Marat, a radical journalist whose words helped drive the extremism of the French Revolution. This Tony-winning drama poses the question of whether revolution can really bring about lasting change.
After 30 years, TP&co has created an adaptation of this modern classic that centers on the 21st Century's obsession with hacktivists, whistleblowers and espionage. In a social climate where the 99% is once again taking to the streets against repression and censorship, this timely production is presented for a limited engagement Off-Broadway at The Players Theatre.
To purchase tickets or for more information, Call The Players Theatre Box Office at 212-475-1449 or visit www.TheTheatreProject.org. Tickets start at $40, but a limited quantity of tickets will be available exclusively at the door for $20 with the code TWENTY. The Box Office is located at 115 Macougal Street.
Photo Credit: Kelly Marsh/The Theatre Project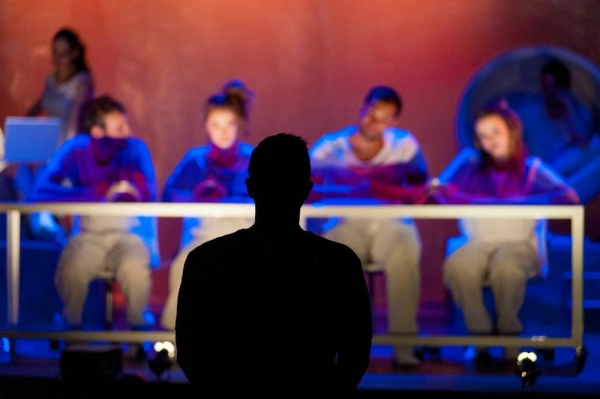 The Four Singers attentively await the Herald''s cue.

''Long Live The Revolution!'' The Four Singers beg for revolution to make any promising change. From left to right Eric Fletcher, Brianna Hurley, Alex Nicholson and Megan Abell.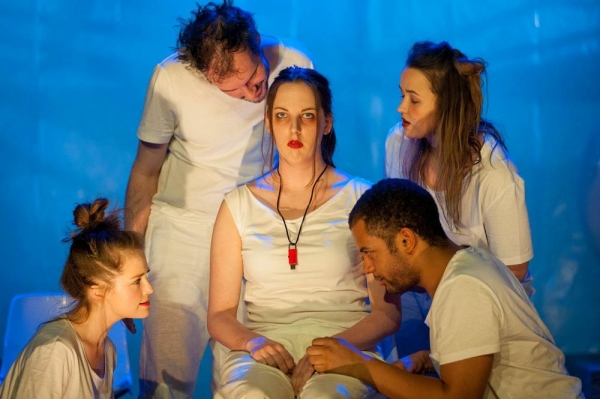 As Charlotte Corday (Bridget Dunigan) plots the assassination of Marat, The Four Singers provoke her.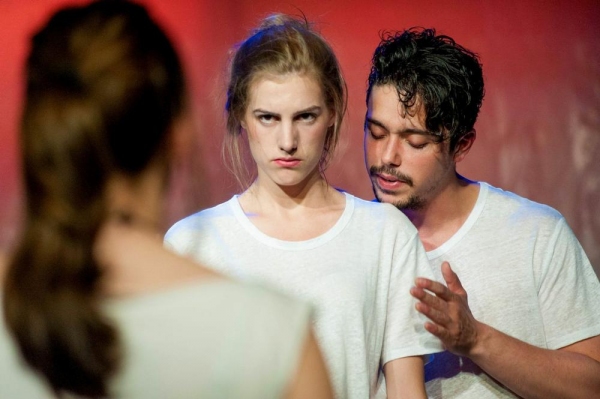 Simonne Evrard (Maggie McGuire) prevents Corday from gaining entry as the Marquis de Sade (ClaRon Hayden) draws near.

This contemporary adaptation of Marat/Sade draws inspiration from notable moments in media that champion the freedom of inspiration. Parallels such as Wikileaks and Anonymous serve as a perfect example of revolution in the digital age.

Simonne tends to Jean-Paul Marat played by Charlotte Pines.

The Marquis de Sade shares a gruesome tale.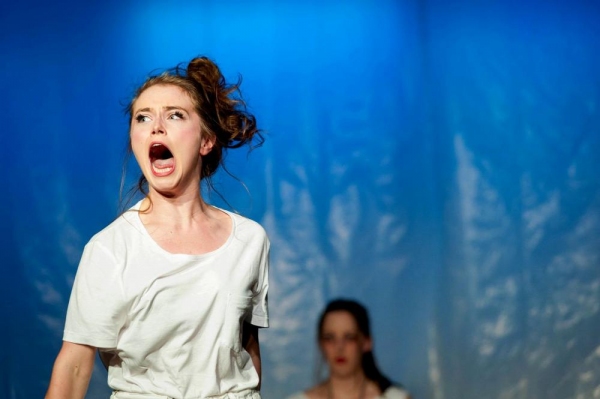 Riot and rebellion ensue as the people feel continually slighted by the government.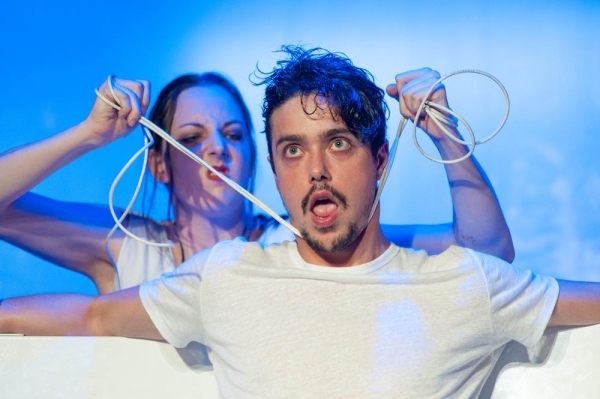 Sade is erotically choked by Corday and The Four Singers in a disturbing act of masochism.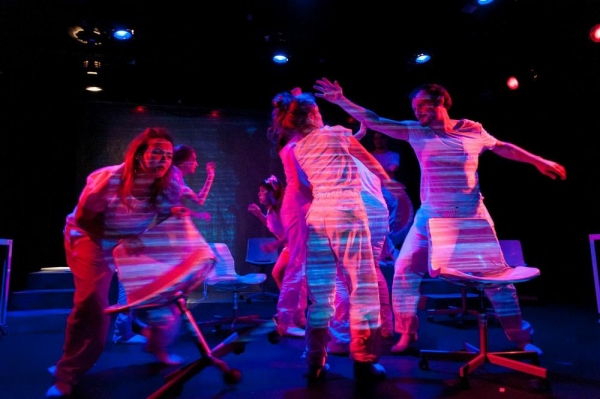 Chaos ensues as the employees of Charenton revolt.