Photos: First Look at Josh Collins and More in 9 CIRCLES at The Sheen Center
The New York premiere of Bill Cain's 9 Circles, the thrilling war drama, began performances at The Sheen Center on Tuesday night, February 21, and BroadwayWorld has a first look at the cast in action below!
Inspired by a true story and based on the nine circles of hell in Dante's Inferno, the play centers on Daniel Reeves, who is arrested and prosecuted for acts that he may have committed while serving in the U.S. Army during the Iraq War. Thrown into a labyrinth of military bureaucracy, the confused and troubled teenager tries to navigate through layers of commanding officers, public defenders, pastors, army psychiatrists and, essentially, his own personal hell. This is the New York premiere of the play following several critically-acclaimed regional productions.
The play stars UK actor Josh Collins in his North American debut, Ryman Sneed (Skylight, The City of Conversation), David St. Louis (Side Show, Harlem Song) and Aaron Roman Weiner ("The Americans", Fool For Love) and is directed by Kent Nicholson (Long Story Short, Satellites).
Completing the creative team are Set & Costume Designer Lex Liang (The Mountaintop & The Crucible at Cleveland Playhouse; Blues for an Alabama Sky at ALLIANCE THEATRE), Lighting Designer Kirk Bookman (Bedbound for Irish Repertory Company, Recent Tragic Events for Playwrights Horizons), and Sound Designer Victoria Deiorio (A Christmas Carol at Theatre at St. Clements, Queens for a Year at Hartford Stage).
9 Circles is presented as part of a special Black Box theatre series at The Sheen Center this season, titled "War is Hell," and plays through Sunday, March 19.
Photo Credit: Ahron R. Foster

Aaron Roman
Weiner and
David St. Louis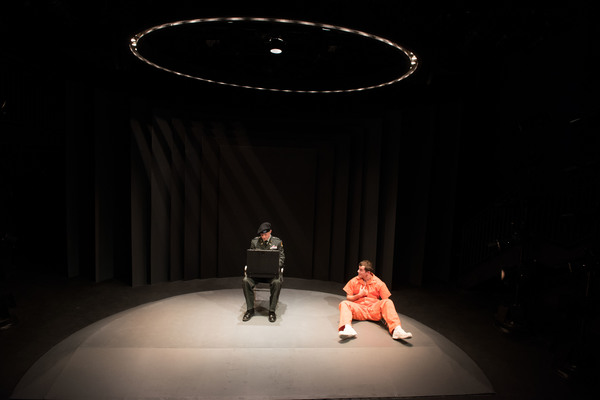 Aaron Roman
Weiner and
Josh Collins
David St. Louis
and
Josh Collins
Josh Collins
and
Aaron Roman
Weiner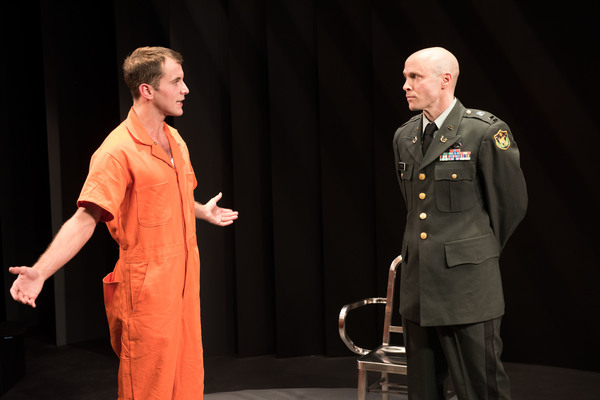 Josh Collins
and
Aaron Roman
Weiner
Josh Collins
and
Aaron Roman
Weiner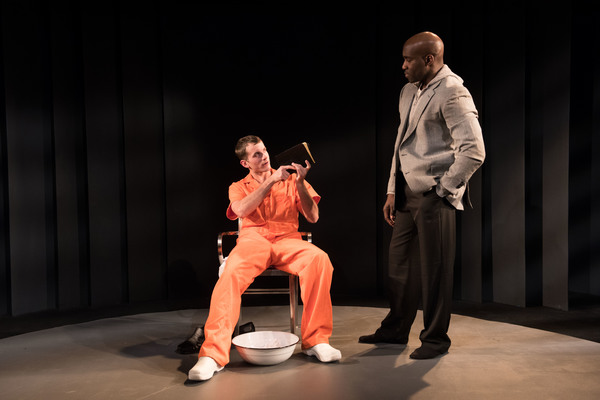 Josh Collins
and
David St. Louis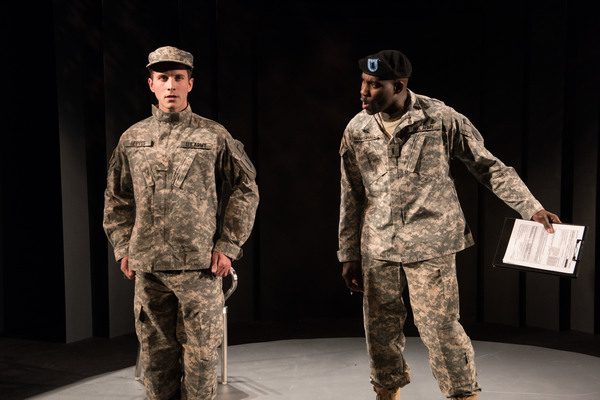 Josh Collins
and
David St. Louis
Josh Collins
and
David St. Louis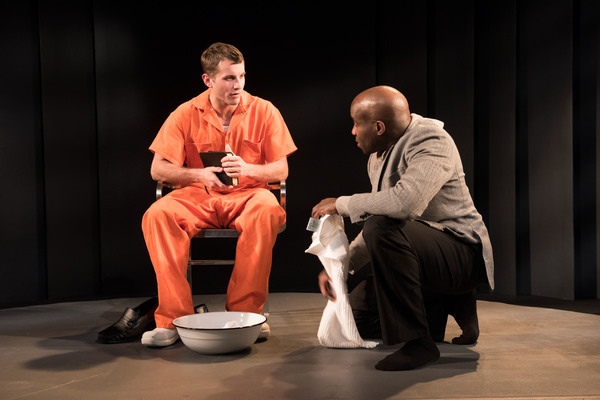 Josh Collins
and
David St. Louis
Josh Collins
and
Ryman Sneed
Josh Collins
Ryman Sneed and
Aaron Roman
Weiner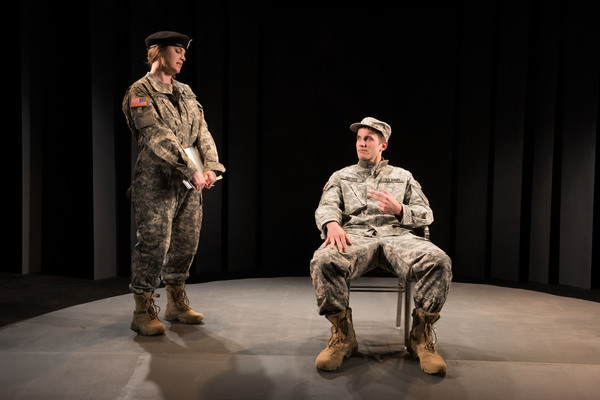 Ryman Sneed and
Josh Collins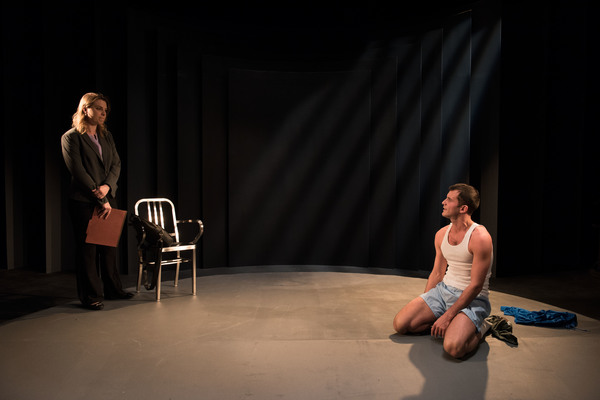 Ryman Sneed and
Josh Collins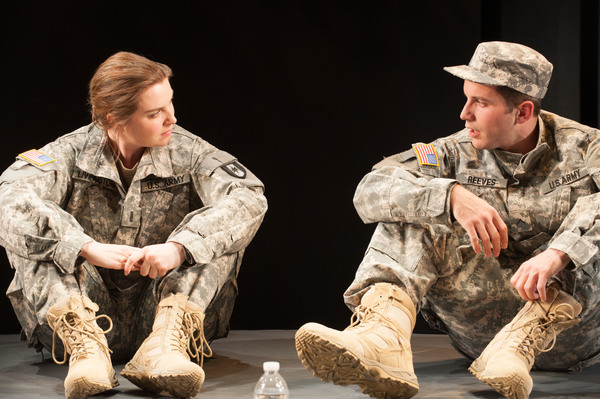 Ryman Sneed and
Josh Collins
Ryman Sneed and
Josh Collins