Photo Flash: Doreen Taylor Visits Oscar Hammerstein's Highland Farm in Advance of New Show
Doreen Taylor recently visited Oscar Hammerstein's Highland Farm to take photos promoting her new show "An Enchanted Evening: A Night With Oscar Hammerstein II." Check out the photos below!
Photo Credit: Chad Geist
Making her official Off Broadway debut benefitting the Oscar Hammerstein II Museum & Theatre Education Center, Billboard charting TOP 100 recording artist, Doreen Taylor raises the bar headlining the new docu-musical, "An Enchanted Evening: A Night with Oscar Hammerstein II" running December 8, 2017 to December 17, 2017 at the 777 Theatre at the Roy Arias Theater Center- 777 8th Ave. (Between 47th & 48th). Special guest performance by Broadway's Davis Gaines. Tickets on sale at hammersteinlive.com. Proceeds will be donated to help save Highland Farm in Doylestown, PA.
After receiving critical acclaim in its Philadelphia debut, this cutting edge, 90-minute "docu-musical" highlights Oscar's evolution to become one of the most important lyricists of all time. Possessing a rare opportunity to work closely with William Hammerstein (Oscar Hammerstein's grandson) to obtain private, personal stories, rarely before seen images and videos, and an in-depth glimpse into the life of Oscar Hammerstein, "An Enchanted Evening" is a one-of-a kind, intimate show highlighting Oscar's life and music through documentary story-telling and imaginative performances.
The show runs at 777 Theatre (Off Broadway), Roy Arias Theater Center, 777 8th Ave (Between 47th & 48th), New York, NY
Tickets: $80.00. Available online at www.hammersteinlive.com.


Doreen Taylor lounges in Oscar Hammerstein's former living room in a camelback sofa similar to the one used by the Hammerstein family during their tenure there

Doreen Taylor kneels at the original gate to the formal front door to Highland Farm, Oscar Hammerstein's former home and workplace

Doreen Taylor stands within the dilapidated ell section of a barn that once served Oscar Hammerstein's herd of prize cattle. Permission has been granted to rebuild the ell as part of a larger effort to create a browsing museum in the historic barn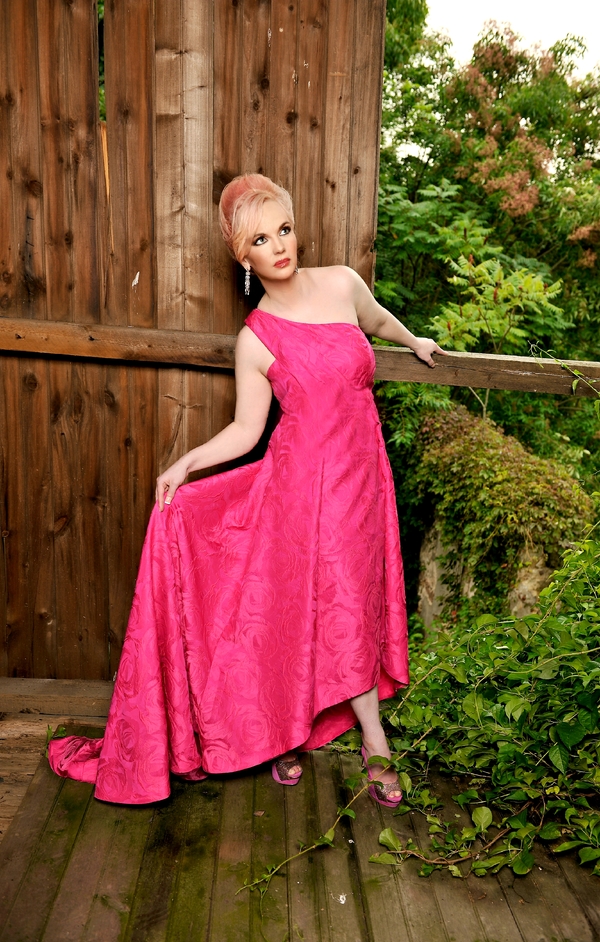 Doreen Taylor poses within Oscar Hammerstein's threatened barn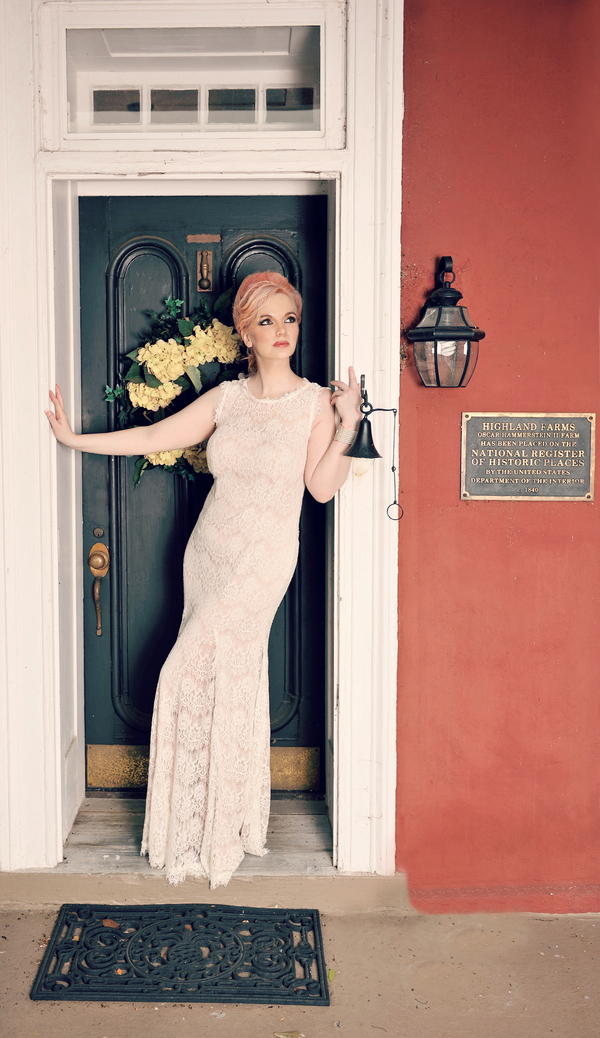 Doreen Taylor stands in the doorway Oscar Hammerstein passed through countless times.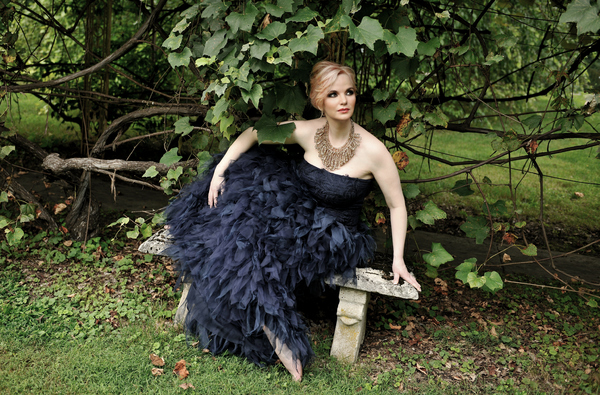 Doreen Taylor sits beneath an arbor at the former Pennsylvania home of Oscar Hammerstein

Doreen Taylor sits behind the piano gracing the living room where Oscar Hammerstein spent time with his family during the most productive period of his life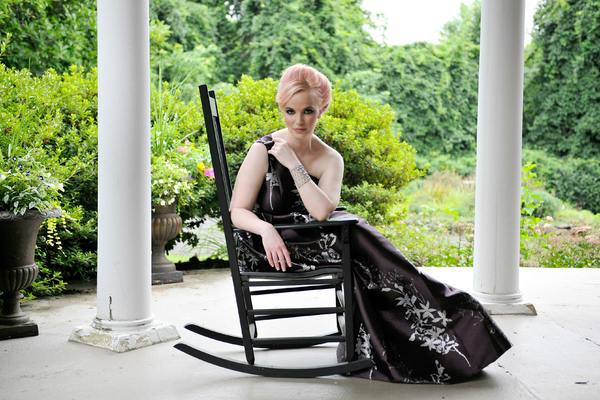 Doreen Taylor sits in a rocking chair on the same spot Oscar Hammerstein sometimes wrote on his porch in Doylestown, PA
More Hot Stories For You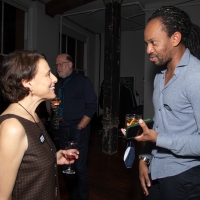 Photos: Go Inside Vineyard Theatre's Emerging Artists Celebration

November 30, 2022

See photos of Vineyard Theatre Artistic Directors Douglas Aibel and Sarah Stern presenting T. Adamson the 2022-23 Paula Vogel Playwriting Award. Adamson was presented with the award at The Vineyard's Emerging Artists Celebration on Tuesday, November 15. 
---
Alec The Third To Host PAAL Gala Honoring Shanta Thake Of Lincoln Center

November 30, 2022

Alec The Third (Bushwick Variety Show) will perform and host Parent Artist Advocacy League's first gala at A.R.T./New York's Mezzanine Theater. Shanta Thake, Ehrenkranz Chief Artistic Officer at Lincoln Center for the Performing Arts, will receive PAAL's first Leader in Care award.
---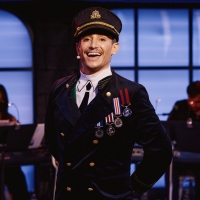 Frankie Grande to Depart TITANIQUE in December

November 30, 2022

Frankie Grande will play his final performance as Victor Garber in Titanique at the Daryl Roth Theatre on December 22. 
---
Video: Watch the Final Episode of HERE'S TO THE LADIES WHO - Full Series Now Available

November 30, 2022

Watch the final episode of the docuseries Here's To The Ladies Who, produced by The Broadway Women's Alliance and YesAnd Productions. This episode marks the finale of the six-episode series.
---
Photos: Go Inside the 2022 Fred Ebb Award Ceremony

November 30, 2022

See photos from the eighteenth annual Fred Ebb Award ceremony. Julia Riew was the recipient of the Fred Ebb Award. The award, named in honor of the late award-winning lyricist Fred Ebb, was presented by Beth Leavel on Monday November 28th from 6-8pm at a by-invitation-only ceremony in the Penthouse Lounge of The American Airlines Theater.
---