Photo Coverage: 'TOXIC AVENGER' Celebrates CD at Barnes and Noble Lincoln Triangle
Joe DiPietro (book & lyrics) and the cast of the Off-Broadway musical, The Toxic Avenger: Celina Carvajal, Nick Cordero, Demond Green, Nancy Opel, and Matthew Saldivar all joined together for a musical performance and CD signing to celebrate the new cast recording of the award-winning Off-Broadway musical. The "Toxie" filled event took place on Thursday, June 25th at the Barnes and Noble Lincoln Triangle (1972 Broadway @ 66th Street). BroadwayWorld.com made the trip to get the scoop because you don't say "no" to the Toxic Avenger!
The Toxic Avenger is both a charming love story and laugh-out-loud musical -- complete with an unlikely hero, his beautiful girlfriend (a blind librarian and aspiring novelist), a corrupt New Jersey mayor and the most memorable and unbelievable duet you'll see on any New York stage! Audiences from teenagers to senior citizens have enthusiastically embraced this hilarious new musical comedy.
Based on the 1985 classic cult film from Troma Studios, The Toxic Avenger features music and lyrics by David Bryan (keyboardist and founding member of Bon Jovi), book and lyrics by Joe DiPietro (I Love You, You're Perfect, Now Change) and is directed by Tony Award® winner John Rando. The cast includes Celina Carvajal, Nick Cordero,Demond Green, Matthew Saldivar and Nancy Opel.
The performance schedule for The Toxic Avenger is: Monday, Wednesday - Friday at 8PM, Saturday at 4 & 8PM and Sunday at 3 & 7PM. There will be no 8PM performance on Saturday, July 4. Tickets are $51.50 & $71.50 and may be purchased through TeleCharge at (212) 239-6200/www.telecharge.com. The original cast recording (TimeLife) is in stores now and on iTunes. For further information and fun online content, please visit the show's official web site (TheToxicAvengerMusical.com).
* Winner: 2009 Outer Critics Circle Award for "Best New Off-Broadway Musical"
Photos by Peter James Zielinski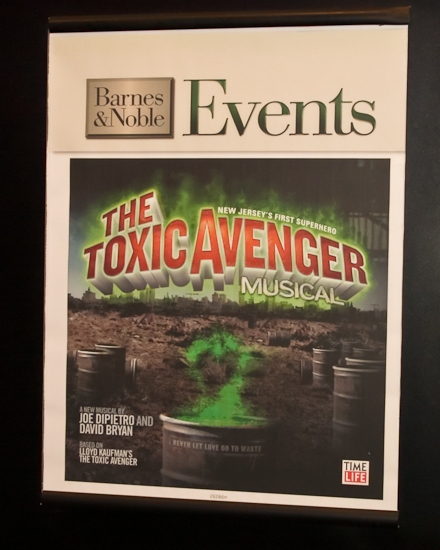 The Toxic Avenger

Joe DiPietro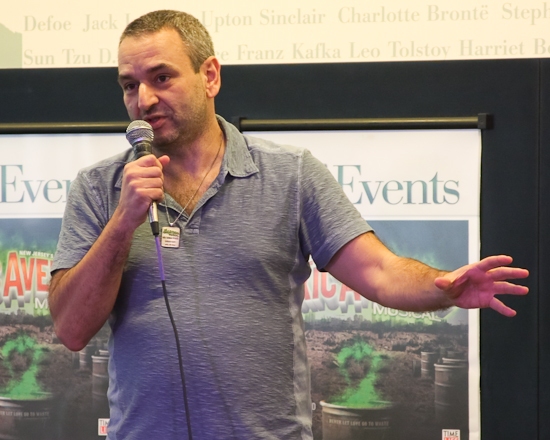 Joe DiPietro

Matthew Saldivar and Demond Green

Matthew Saldivar, Demond Green, and Nancy Opel

Nancy Opel and Matthew Saldivar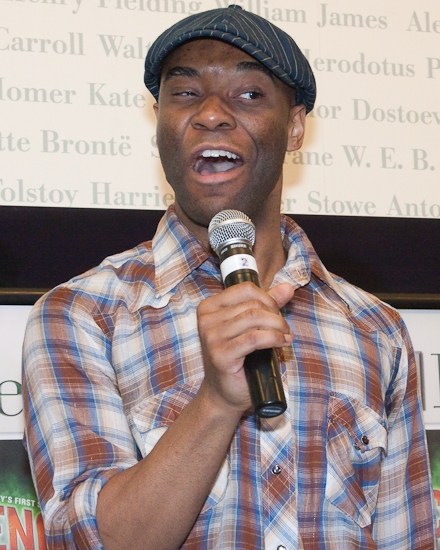 Demond Green

Nancy Opel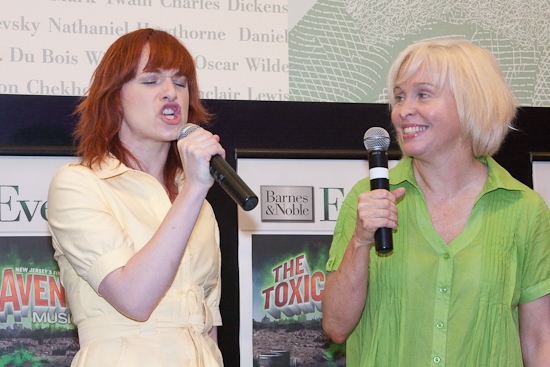 Celina Carvajal and Nancy Opel

Matthew Saldivar, Demond Green, Celina Carvajal, Nancy Opel, and Nick Cordeo

Demond Green, Nick Cordero, and Matthew Saldivar

Demond Green, Nick Cordero, and Matthew Saldivar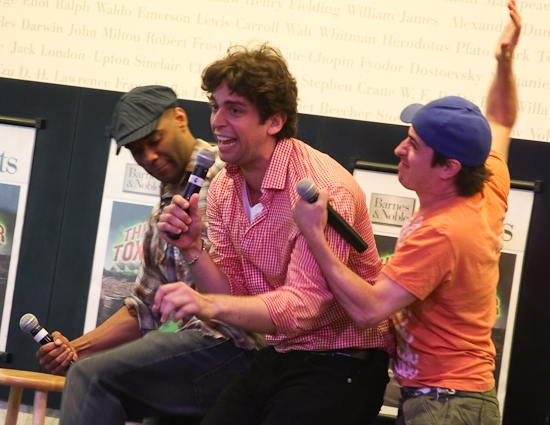 Demond Green, Nick Cordero, and Matthew Saldivar

Celina Carvajal, Nick Cordero, and Nancy Opel

Celina Carvajal and Nick Cordero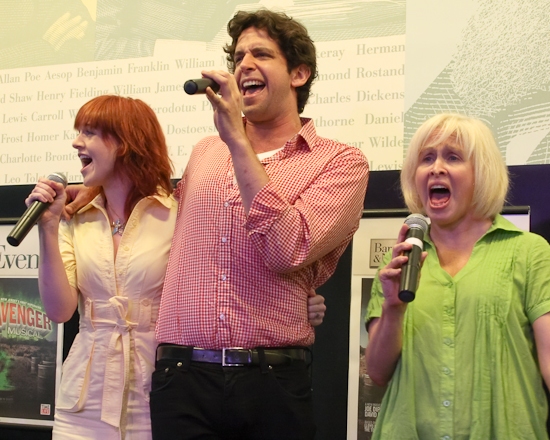 Celina Carvajal, Nick Cordero, and Nancy Opel

Matthew Saldivar, Demond Green, Celina Carvajal, Nick Cordero, and Nancy Opel

Nick Cordero and Celina Carvajal

Nick Cordero and Celina Carvajal

Nancy Opel

Celina Carvajal, Nick Cordero, and Nancy Opel

Celina Carvajal and Nick Cordero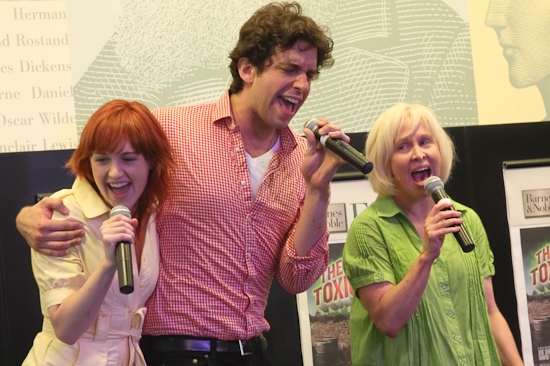 Celina Carvajal, Nick Cordero, and Nancy Opel

Matthew Saldivar, Demond Green, Nancy Opel, and Nick Cordero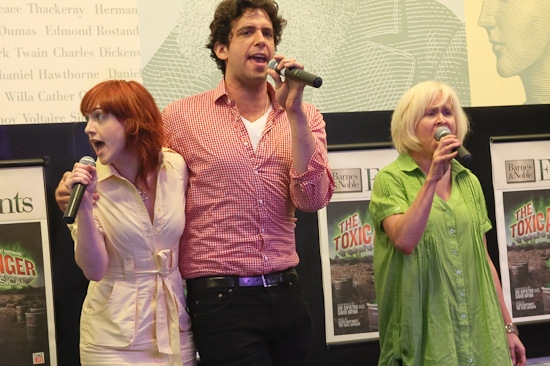 Celina Carvajal, Nick Cordero, and Nancy Opel

Matthew Saldivar, Demond Green, Celina Carvajal, Nick Cordero, and Nancy Opel

Celina Carvajal, Nick Cordero, and Nancy Opel

Matthew Saldivar, Demond Green, Celina Carvajal, Nick Cordero, and Nancy Opel

Matthew Saldivar, Demond Green, Nick Cordero, Celina Carvajal, and Nancy Opel

Matthew Saldivar, Demond Green, Nick Cordero, Celina Carvajal, and Nancy Opel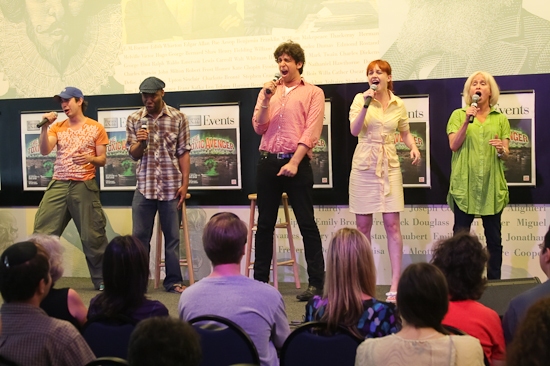 Matthew Saldivar, Demond Green, Nick Cordero, Celina Carvajal, and Nancy Opel

Matthew Saldivar, Demond Green, Nick Cordero, Celina Carvajal, and Nancy Opel

Matthew Saldivar, Demond Green, Nick Cordero, Celina Carvajal, and Nancy Opel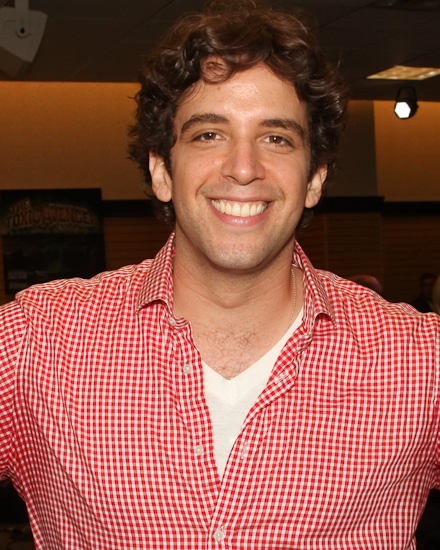 Nick Cordero

Celina Carvajal and Nick Cordero

Nancy Opel and Matthew Saldivar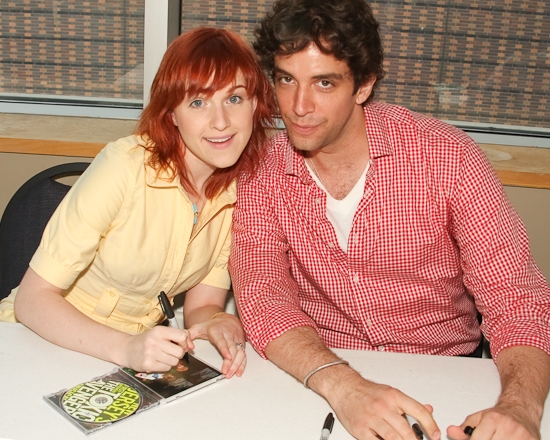 Celina Carvajal and Nick Cordero

Demond Green

Nancy Opel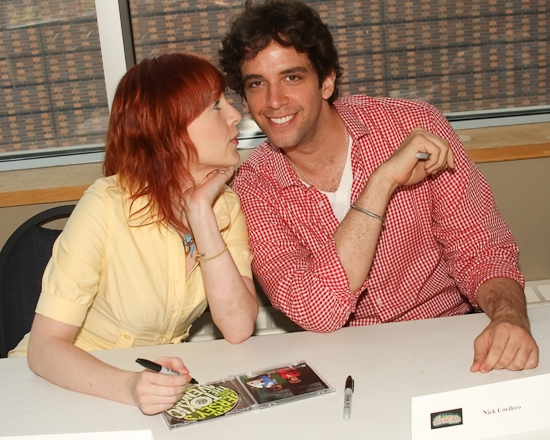 Celina Carvajal and Nick Cordero

Celina Carvajal and Nick Cordero

Nancy Opel and Matthew Saldivar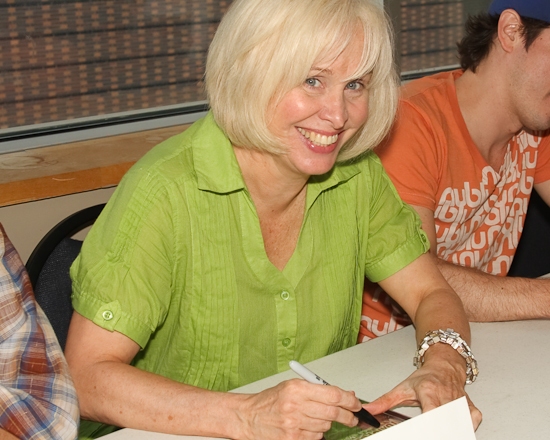 Nancy Opel

Nancy Opel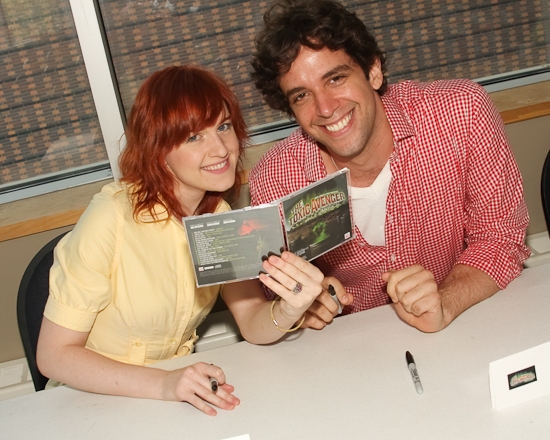 Celina Carvajal and Nick Cordero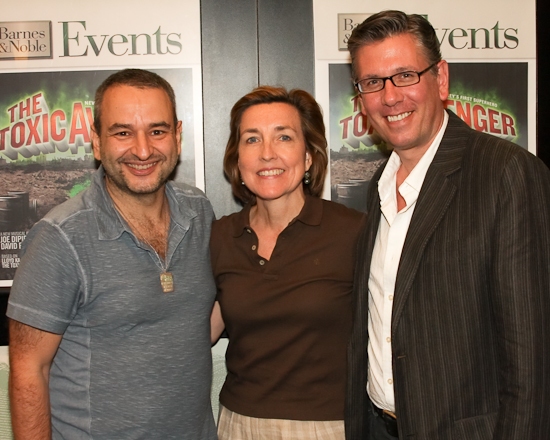 Joe DiPietro with Producers Jean Cheever and Tom Polum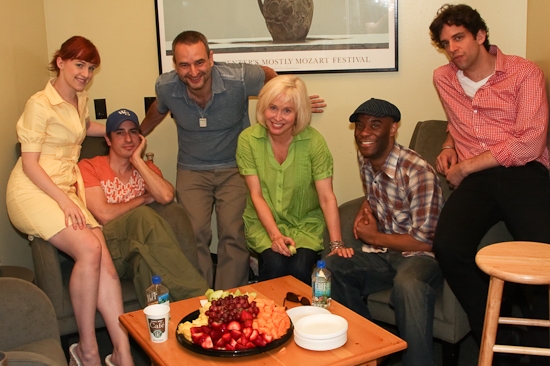 Celina Carvajal, Matthew Saldivar, Joe DiPietro, Nancy Opel, Demond Green, and Nick Cordero
Related Articles
As an Equity actor, Peter is photographing the industry from the inside out. He has performed in numerous shows regionally, sung a duet with Richard (read more...)