Photo Coverage: Sheldon Margery & Matt Harnick Host Book Launch Party
The 90th Macy's Day parade will not pass by the Friars Club on 55th street but the celebrity guests at the club got to see some great photos of them yesterday at The Friars. Sheldon and Margery Harnick hosted a Book Launch Party for Matt Harnick who has a wonderful new book © Macy's Thanksgiving Day Parade: A New York City Holiday Tradition, Rizzoli N.Y. 2016, which is filled with exclusive photography by Matt, along with archival images of the spectacular floating balloons. The book offers a never-before-seen look at the planning and preparation of the parade. It also features text by Stephen M. Silverman, Foreword by Governor Andrew M. Cuomo and Afterword by Terry J. Lindgren, Chairman & CEO of Macy's Inc. in conjunction with this milestone anniversary. The guests in the Milton Berle Room of the Friars Club were also treated to a performance by Tony Award nominee Kate Baldwin and a conversation with Sheldon Harnick, Matt Harnick and Amy Kule, Executive Producer of the Macy's Thanksgiving Day Parade. It was a great afternoon and it was nice and warm watching the parade go by inside the club.
Independent photographer Matt Harnick has contributed over 100 wonderful pictures to the book, complementing those from The Macy's Archives. "Shooting these photos has been a labor of love," Harnick said. "I've been thrilled watching the parade set up year after year outside my building on Central Park West ever since I was five-years-old. It felt right to make a book in conjunction with Macy's to celebrate the parade's milestone anniversary."
Matt Harnick is an independent photographer who learned his craft from his mother, Broadway actress-turned-professional photographer Margery Gray Harnick. His father is famed Broadway lyricist Sheldon Harnick whose hits include Fiddler on the Roof among others. Matt has been shooting Macy's Thanksgiving Day Parade professionally since 2009. His photography is often shown at art exhibits.


Margery Harnick, Matt Harnick, Sheldon Harnick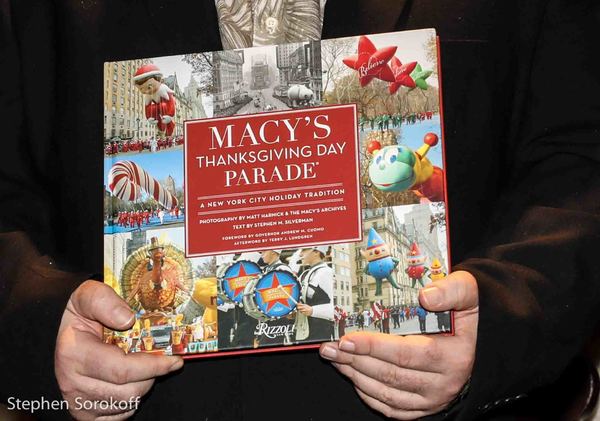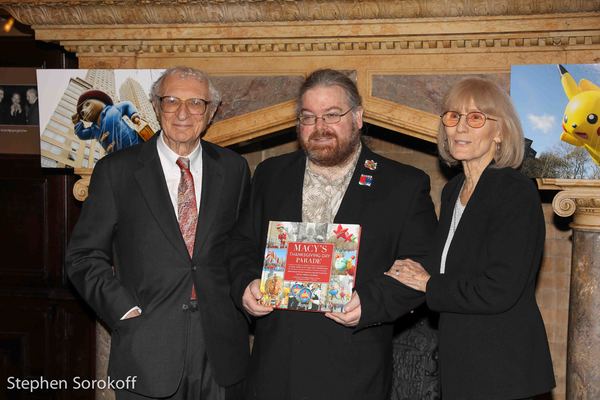 Sheldon Harnick, Matt Harnick, Margery Harnick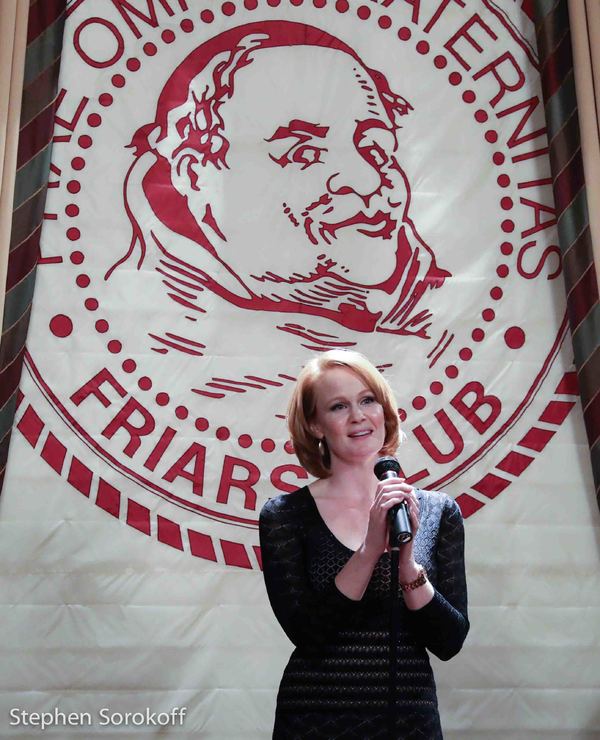 Kate Baldwin

Sheldon Harnick, Kate Baldwin, Matt Harnick

Kate Baldwin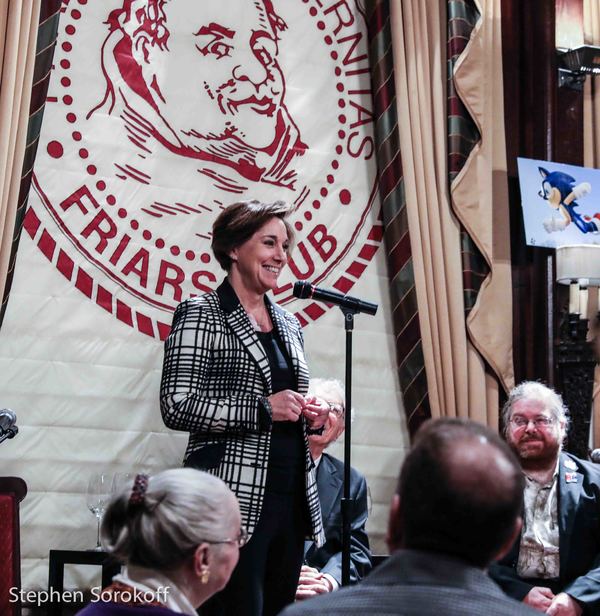 Amy Kule, Executive Producer, Macy's Thanksgiving Day Parade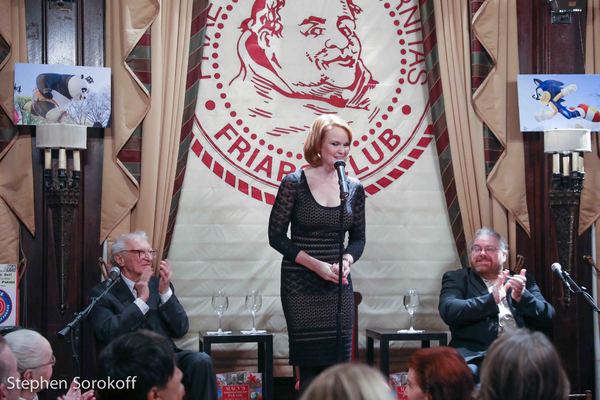 Kate Baldwin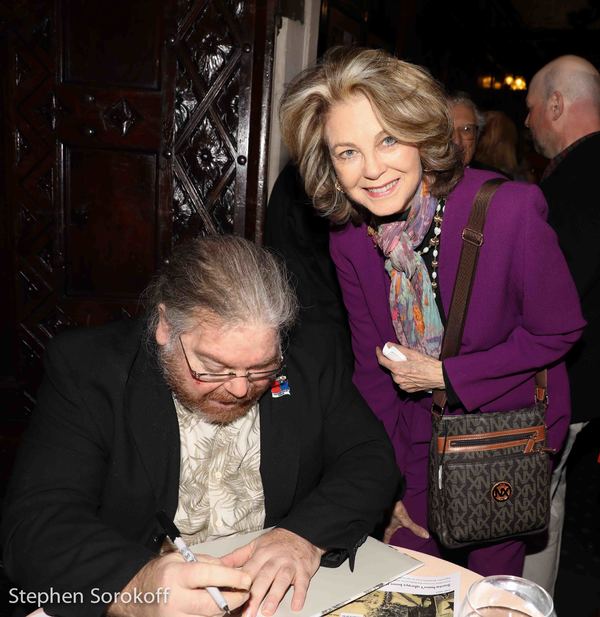 Matt Harnick & Maria Cooper Janis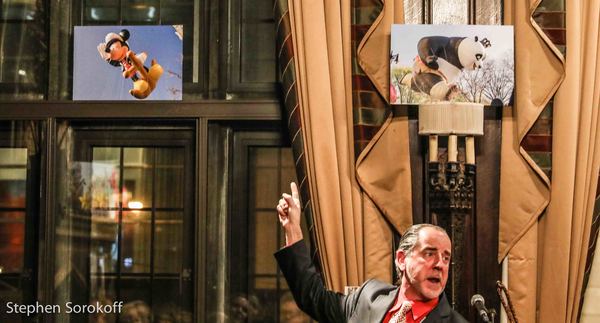 Bob Spiotto, Director of Programs, Friars Club

Maria Cooper Janis & Robert Cuccioli

Ed Sorokoff, Kat Murphy, Jamie deRoy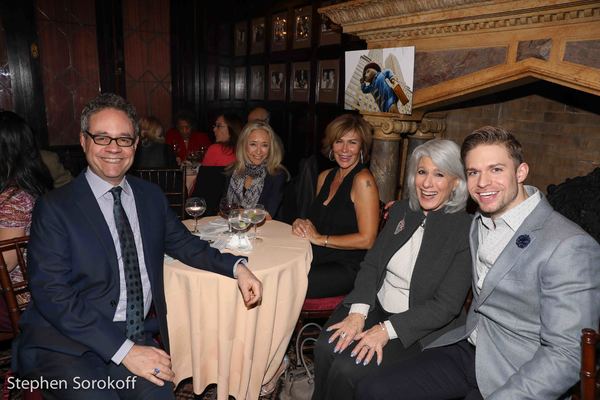 Mark Sendroff, Eda Sorokoff, Kat Murphy, Jamie deRoy, Hunter Ryan Herdlicka

The Milton Berle Room

Friars Club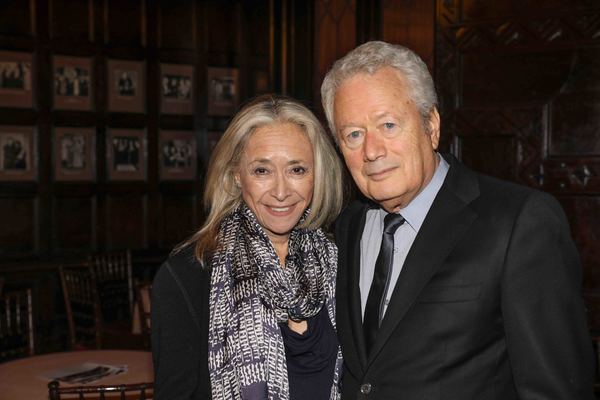 Eda Sorokoff & Stephen Sorokoff

Kate Baldwin

Mickey Mouse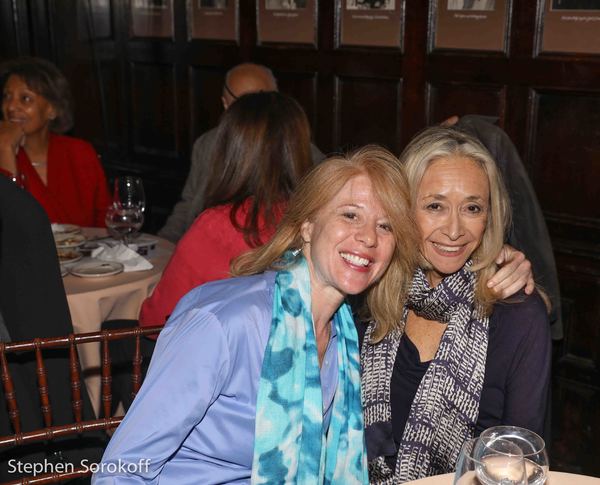 Deborah Grace Winer & Eda Sorokoff

Judith Clurman, Sheldon Harnick, Eda Sorokoff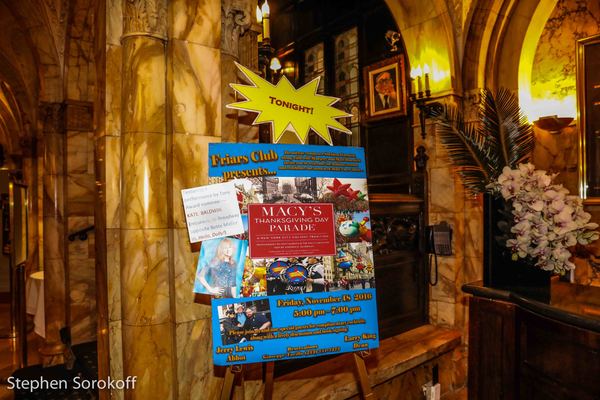 Friars Club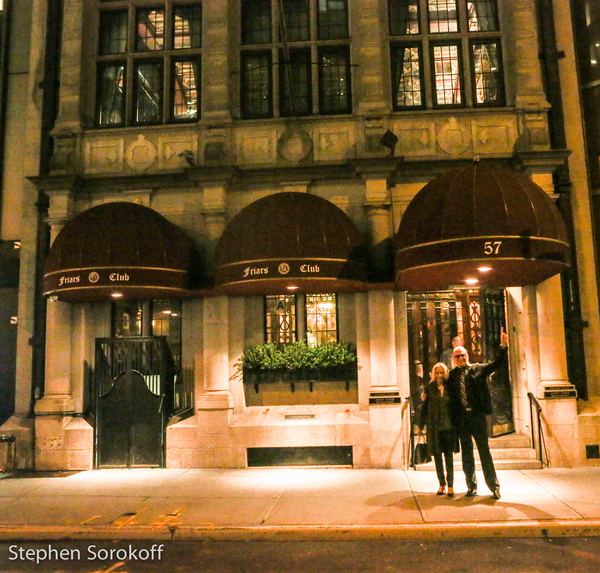 Friars Club

Thomas Meehan, Carolyn Meehan, David Rockwell