Photo Coverage: 'Pumpgirl' Opening Night Party
The Manhattan Theatre Club production of Abbie Spallen's Pumpgirl officially opened Tuesday December 4 at MTC at New York City Center – Stage II (131 West 55th Street).

Directed by Carolyn Cantor, the cast features: Hannah Cabell, Geraldine Hughes, and Paul Sparks.
"In this gripping play from one of Ireland's brightest new talents, playwright Abbie Spallen shapes a startling tale of three lives colliding in rural Ireland. The play unfolds with the story of a homely, tomboyish pump girl (Cabell) at a rundown gas station. When a local racetrack star (Sparks) becomes the focus of her obsession, the affair threatens more than the feelings of his disenchanted wife (Hughes). A blazing success last season in Edinburgh and at London's renowned Bush Theatre, the play is in the best tradition of richly detailed and unforgettable Irish storytelling," explain press notes.
Tickets for
Pumpgirl
are $50. Group and student ($25) rates are available. Call (212) 581-1212 for further information. For information visit
www.ManhattanTheatreClub.com
.
Now – December 9 Tuesday – Sunday at 7:30pm, Saturday & Sunday at 2:30pm.
After December 10: Tuesday – Saturday at 7:30pm; Wednesday, Saturday & Sunday at 2:30pm.
Photos by Ben Strothmann


Josh Charles and Adam Bock (Playwright, The Receptionist)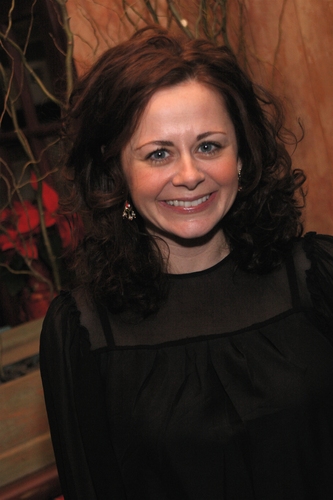 Geraldine Hughes

Geraldine Hughes

Abbie Spallen (Playwright)


Hannah Cabell

Hannah Cabell and Abbie Spallen

Paul Sparks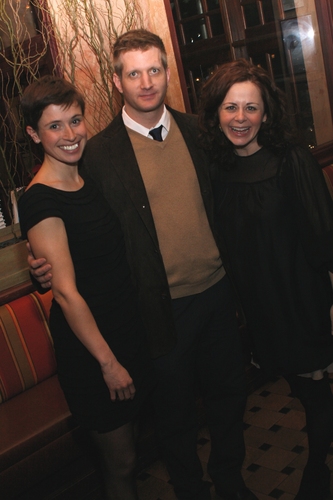 Hannah Cabell, Paul Sparks and Geraldine Hughes

Hannah Cabell, Paul Sparks and Geraldine Hughes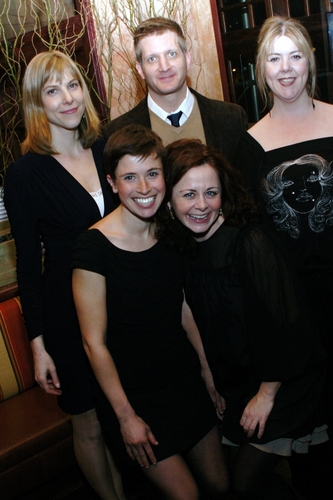 Carolyn Cantor (Director), Hannah Cabell, Paul Sparks, Geraldine Hughes and Abbie Spallen

Carolyn Cantor, Hannah Cabell, Paul Sparks, Geraldine Hughes, and Abbie Spallen

Carolyn Cantor (Director)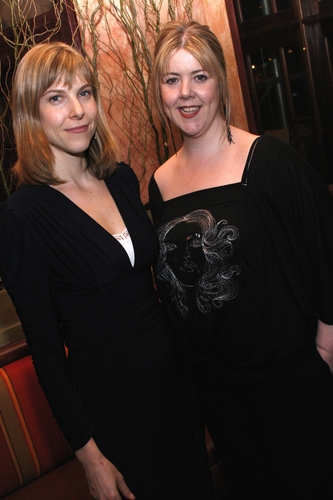 Carolyn Cantor (Director) and Abbie Spallen (Playwright)
Related Articles
Ben Strothmann has been a portrait and theatrical photographer since 1995. Since building his first darkroom in his hometown of Milwaukee WI, his portrait studio (read more...)