Photo Coverage: A MIDSUMMER NIGHT'S DREAM Opens at The Pearl Theatre
The Pearl Theatre Company begins its 2015-2016 season with Bedlam Theater Artistic Director Eric Tucker's fresh take on William Shakespeare's classic A MIDSUMMER NIGHT'S DREAM, following a highly successful engagement of the production at the Hudson Valley Shakespeare Festival this summer. Check out photos from the production below!
MIDSUMMER kicks off the Pearl's 32nd season, which will continue in the spring with the New York Premiere of Aaron Posner's Stupid Fu**ing Bird in and a World Premiere adaptation by Mark Shanahan of George Feydeau's Le Dindon, entitled The Dingdong.
"With all its powerful performances and near-acrobatic metamorphoses, it is truly the first production of MIDSUMMER in which I felt transported as if in a dream," said Hal Brooks. "My vision is for The Pearl to be a theatre where past becomes present, where timeless stories have new voices, where new ideas join with familiar faces, where the ancient art of theatre is present and new every night. We're so proud to have MIDSUMMER lead us into this next phase of our journey."
Shakespeare's lush tale of the ecstasies of love and loss, MIDSUMMER tosses four lovers into the strangest, most magical night of their lives. In the woods of Athens, they dive into a world ruled by the whims of passion, play, and jealousy-and none of them come out unchanged. Directed by Bedlam Theater's innovative Eric Tucker, five versatile actors will live out Bottom's fantasy of playing all the roles in this celebration of the transformative and intoxicating power of love.
The cast of A MIDSUMMER NIGHT'S DREAM features Pearl Resident Acting Company (RAC) members Sean McNall and Joey Parsons joined by guest artists Mark Bedard, Jason O'Connell, and Nance Williamson.
The creative team includes John McDermott (Sets), Eric Southern (Lighting), Jessica Wegener Shay (Costumes) and Mikail Fiskel (Sound), Birgitta Victorson (Choreography) and Maggie Davis (Production Stage Manager).
Performances of A MIDSUMMER NIGHT'S DREAM will take place tonight, September 8, through November 1 (see schedule above) at The Pearl Theatre. Critics are welcome as of Tuesday, September 15 for an official opening of Sunday, September 20 at 2pm. The Pearl Theatre is located at 555 West 42nd Street in New York City. Tickets are $65 ($50 previews, $20 student rush, $20 Thursday rush) and can be purchased by visiting pearltheatre.org or calling 212.563.9261.
About Eric Tucker (Director) - Wall Street Journal Director of the Year, 2014. For HVSF: The Two gentlemen of Verona. Off- Broadway: Bedlam's Saint Joan (NYTimes Top 10 of 2014). Tina Packer's Woman of Will (The Judson), The Belle of Belfast (Cherry Lane). The Seagull and Sense and Sensibility (NYTimes Top 10 of 2014). Other: The Libertine (IRNE nomination, Best Director), Hamlet (with William Hurt, L.A.), Mate (The Actors' Gang),Macbeth (nominated Best Production and Best Director by LA Weekly), Uranium and Peaches (with Ed Asner), Pinter's Mirror, Bad Dates (Shakespeare & Company), Twelfth Night, Romeo and Juliet (Trinity Rep). MFA/Trinity Rep. Eric resides in New York City, where he is Artistic Director of Bedlam.

A Midsummer Night's Dream at The Pearl Theatre

Joey Parsons, Jason O'Connell, Nance Williamson, Mark Bedard and Tim Liu

Nance Williamson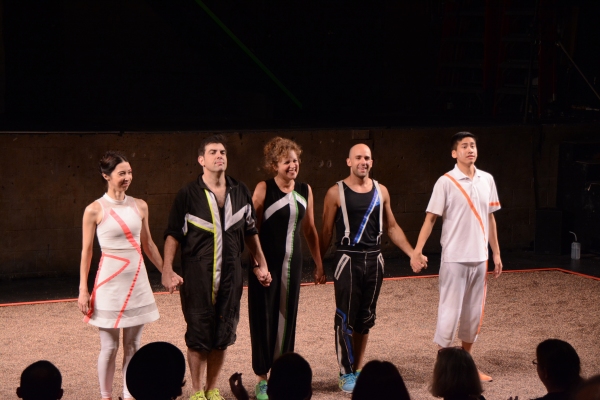 Joey Parsons, Jason O'Connell, Nance Williamson, Mark Bedard and Tim Liu

Joey Parsons, Jason O'Connell, Nance Williamson, Mark Bedard and Tim Liu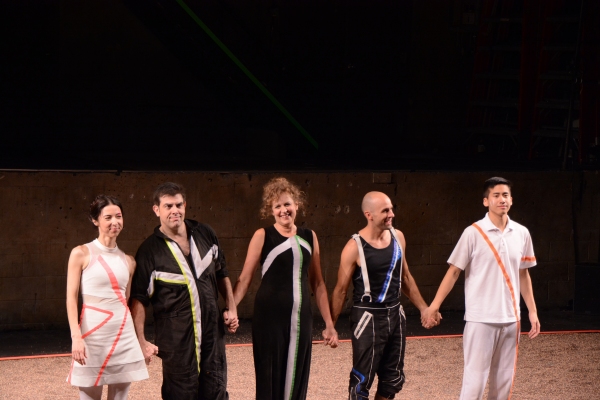 Joey Parsons, Jason O'Connell, Nance Williamson, Mark Bedard and Tim Liu

Joey Parsons, Jason O'Connell, Nance Williamson, Mark Bedard and Tim Liu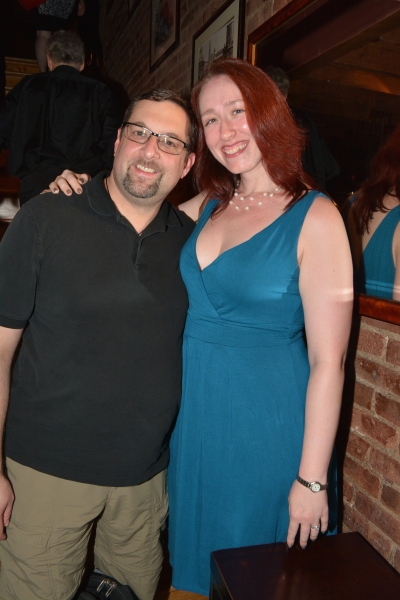 Marc Grimshaw and April Grimshaw

Maggie-Kate Coleman and Bradford Cover

Jennifer Martina and Yvonne Cone

Jess Burkle and Dana Keefer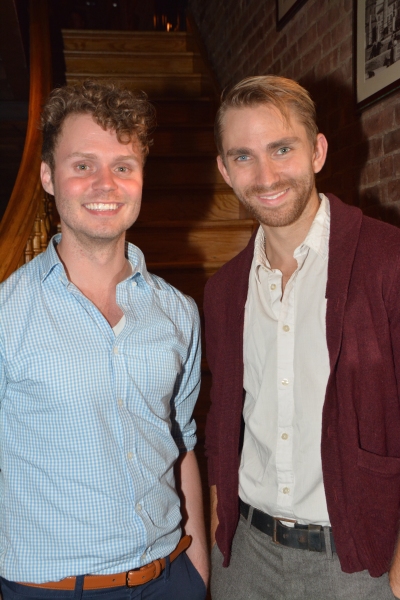 John Evans Reese and Alec Shaw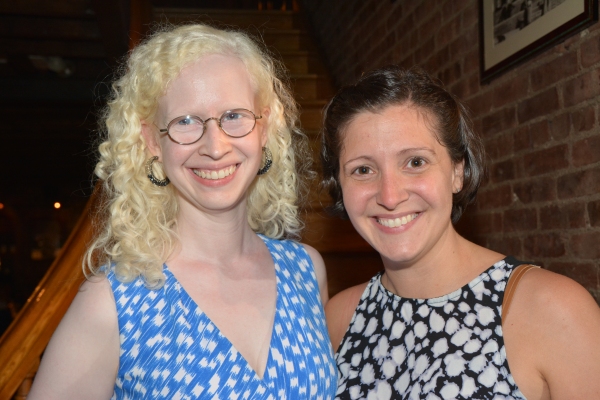 Kate Farrington and Sarah Wozniak

Kurt Rhoads and Nance Williamson

Kurt Rhoads and Nance Williamson

Tiffany Villarin and Joey Parsons

Tiffany Villarin and Joey Parsons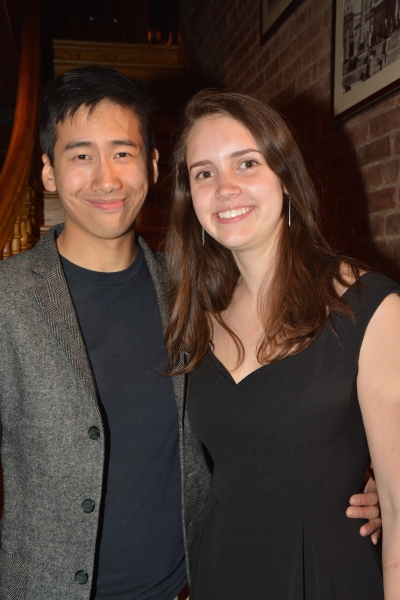 Tim Liu and Lauren Wilcher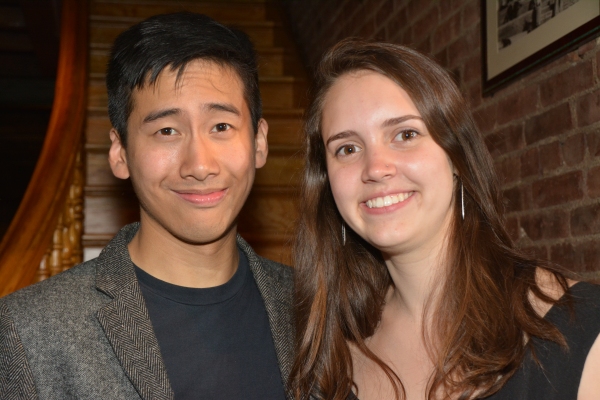 Tim Liu and Lauren Wilcher

Davis McCallum and Kate Liberman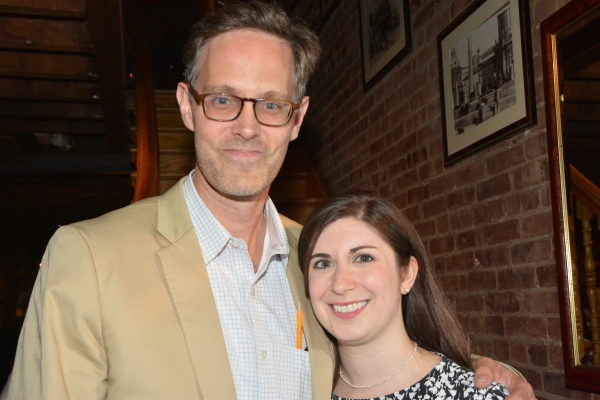 Davis McCallum and Kate Liberman

Illana Stein and Dina Vovsi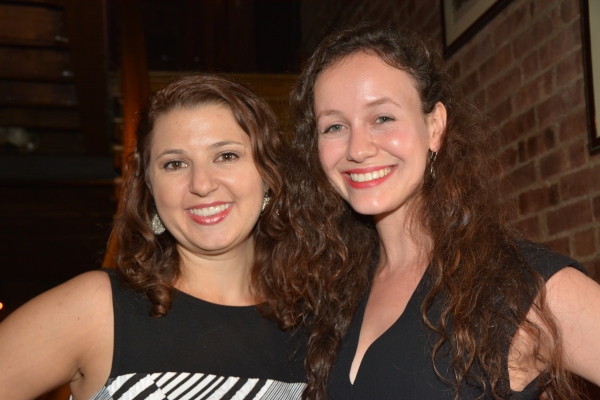 Illana Stein and Dina Vovsi

Lindsay Tanner, Rachel Ritacco, Ross Hamman and Aleda Bliss

Eric Tucker

Eric Tucker

Jason O'Connell and Eric Tucker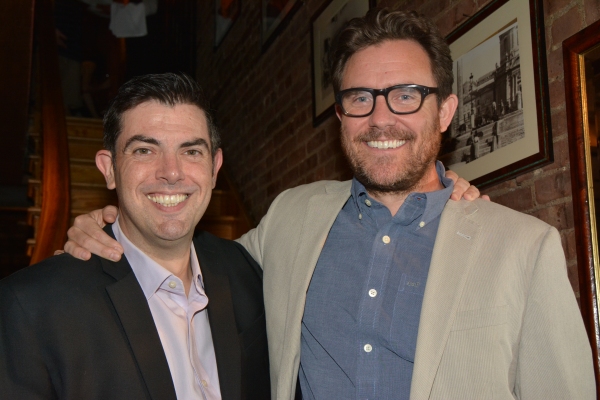 Jason O'Connell and Eric Tucker

Kate Hamill and Jason O'Connell

Kate Hamill and Jason O'Connell

Mark Bedard and Emily Sophia Knapp

Mark Bedard and Emily Sophia Knapp

Kimberly Chatterjee, Emily Miller and Jonathan Marro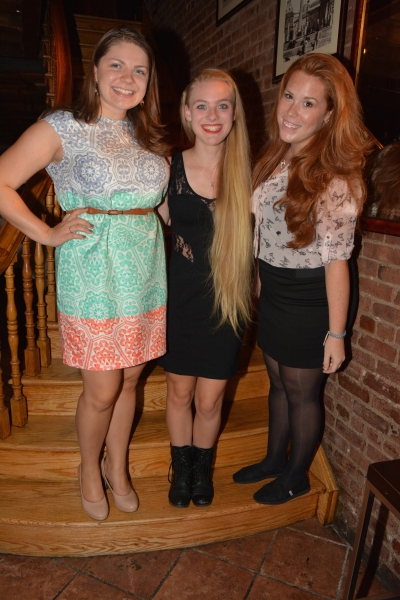 Vicky Wolak, Emily Miller and Cassidy Nogueira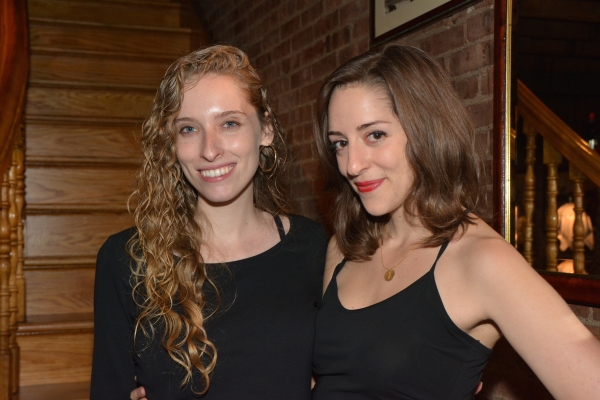 Catherine Davis and Jessi Blue Gormezano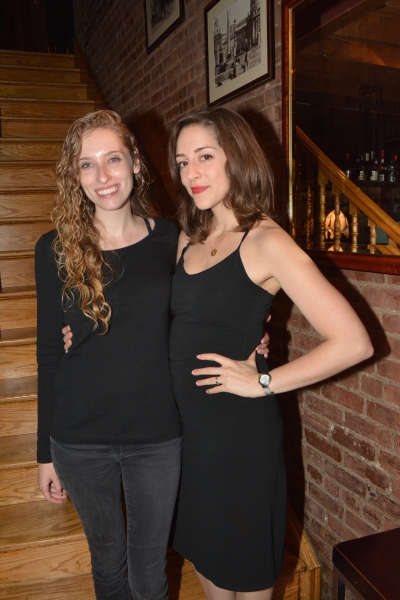 Catherine Davis and Jessi Blue Gormezano

Dena Rysdeam-Miller, Megan McDermott, Lindsay Tanner, Amanda Thickpenny, Dina Vovsi and Illana Stein
Photo Credit: Genevieve Rafter-Keddy