Mint Theater Company Presents Rarely Revived DAYS TO COME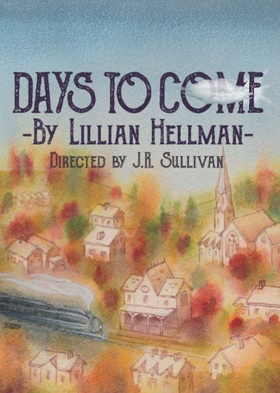 Mint Theater (Jonathan Bank, Producing Artistic Director) will present a rare revival of Days to Come by Lillian Hellman, "one of the most important playwrights of the American theater" (New York Times). Performances will begin August 2nd and continue through September 30th at Theatre Row (410 West 42nd Street). Opening Night is set for August 26th.
Mint Theater continues its commitment to present undiscovered gems from women playwrights. Nearly a third of the plays produced by Mint have been by women, from Pulitzer-Prize winning plays by Zona Gale and Susan Glaspell, to work by Cicely Hamilton, Githa Sowerby, Hazel Ellis, Maurine Dallas Watkins, Rose Franken and Dawn Powell. In 2006, New York audiences were re-introduced to Rachel Crothers - once the toast of Broadway - with the highly praised production of Susan and God, followed by an equally acclaimed production of Crothers's A Little Journey in 2011. Teresa Deevy had all but slipped from memory, even in her native Ireland - until the Mint came to her rescue with a four-production, two-publication effort to resurrect her work and reputation, starting with Wife to James Whelan in 2010, continuing with Temporal Powers in 2011, Katie Roche in 2012 and The Suitcase Under the Bedin 2018. Now, add Lillian Hellman to that roster!
Hellman's second play, Days to Come, is a family drama set against the backdrop of labor strife in a small Ohio town which threatens to tear apart both town and family. "It's the story of innocent people on both sides who are drawn into conflict and events far beyond their comprehension," Hellman said in an interview before Days to Come opened in 1936. "It's the saga of a man who started something he cannot stop..."
Audiences had no chance to appreciate Days to Come when it premiered on Broadway in 1936; it closed after only a week. Hellman blamed herself for the play's failure. "I wanted to say too much," she wrote in a preface to the published play in 1942-while admitting that her director was confused and her cast inadequate. "On the opening night the actors moved as figures in the dream of a frightened child. It was my fault, I suppose, that it happened." Nevertheless, "I stand firmly on the side of Days to Come." In 1942, Hellman could afford to take responsibility for the play's failure; she had enjoyed much success in the days after Days to Come (with both The Little Foxes and Watch on the Rhine). But Hellman's play is better than she would admit.
Days to Come was revived only once in New York, in 1978, by
The
WPA Theatre
. In reviewing that production for The Nation,
Harold Clurman
wrote that that "our knowledge of what Hellman would subsequently write reveals that Days to Come is not mainly concerned with the industrial warfare which is the 'stuff' of her story for the first two acts.
Hellman's real preoccupation is "the lack of genuine values of mind or spirit" of her principle characters, the factory-owning Rodmans.
The Village Voice called the play "very much worth seeing:" "Days to Comeappears in retrospect to be a warm-up for her first masterpiece, The Little Foxes... It was also the first place in which her great continuing theme was fully stated: that there is no line between private morality and public policy, that political choices are moral choices. All people, Hellman tells us, have their failings; they are to be understood. But when those failings spill out onto other people, they become something which is no longer private and which cannot be overlooked."
More than a neglected curiosity by one of America's greatest playwrights, Days to Come is subtle, complex and vital drama: "Very much worth seeing," indeed.
J.R. Sullivan directs a cast that features Mary Bacon (Mint Theater: Women Without Men, Madras House; Broadway: Dear Evan Hansen, Rock 'n' Roll, Arcadia; Off-Broadway: The Tribute Artist, Giant, Harrison, TX: Three Plays by Horton Foote); Janie Brookshire (Mint Theater: Wife to James Whelanand the title role in Mary Broome; other Off-Bway: The Mound Builders, Man and Superman, The Misanthrope), Larry Bull (Bway: The Coast of Utopia; Off-Bway: The Traveling Lady, Rocket to the Moon), Chris Henry Coffey(Bway: Bronx Bombers; Off-Bway: Water By The Spoonful, Fountainhead, Frank's Home), Dan Daily (Bway: The Tenth Man; Off-Bway: A Moon for the Misbegotten, The Subject Was Roses, Widowers' Houses, The Merry Wives of Windsor, The Scarlet Letter), Ted Deasy (Bway: The 39 Steps; eight seasons at Oregon Shakespeare), Roderick Hill (Mint Theater: Return of the Prodigal, Mary Broome; Bway: Butley, Lestat; other Off-Bway: Stalking the Bogeyman, Unnatural Acts, The Irish Curse, Cymbeline), Betsy Hogg (Bway:Peter and the Starcatcher, Fiddler on the Roof, The Crucible; Off-Bway: The Prime of Miss Jean Brodie), Kim Martin-Cotten (Broadway: Time and the Conways, The Little Foxes, The Merchant of Venice; Drama Desk Award nomination: A Moon for the Misbegotten), Geoffrey Allen Murphy (Bway:The Nance, War Horse), and Evan Zes (Off-Bway: Incident at Vichy, The Freedom of the City, White Woman Street, Around the World in 80 Days, American Dreams: Lost and Found; Rent Control - writer and performer).
Days to Come will have scenic design by Harry Feiner; costume design by Andrea Varga; lighting design by Christian DeAngelis; sound design by Jane Shaw; and prop design by Joshua Yocom. Casting is by Stephanie Klapper, CSA. Rod Kinter will serve as Fight Director.
She was "very full of the most miraculous kind of contradictions," observed Jane Fonda on playing Lillian Hellman (1905-1984). Hellman persistently spoke her mind as one of America's most celebrated playwrights and controversial icons. Hailed as a "dramatist of extraordinary strength and skill" (John Chapman, The New York Daily News), Hellman pursued questions of truth and deception, integrity and complicity throughout her life and plays. Drawing from melodrama's conflicts between good and evil, Hellman created characters of textured moral ambiguity, including the indelible Regina Giddens of The Little Foxes.
Raised in a Southern Jewish family, Hellman was born in New Orleans on June 20, 1905, the daughter of banking heiress Julia Newhouse and Max Hellman. Due to her father's work as a traveling shoe salesman, the family split households between New Orleans and New York City. Following three years at NYU, Hellman acquired a series of literary jobs. She served as a manuscript reader at Boni and Liveright, and - following first husband Arthur Kober to the West Coast- read screenplays for MGM. In Hollywood, she embarked on a 30-year-long romance with The Thin Man writer Dashiell Hammett. After divorcing Kober, Hellman returned with Hammett to New York. Here, she found work as a script reader for Broadway producer-director Herman Shumlin, with whom she shared a draft of her own play, The Children's Hour. The sensational 1934 premiere of The Children's Hour catapulted the 29-year-old Hellman to the ranks of Broadway's most successful dramatists. Praised for its dexterous craftsmanship, the tragedy controversially portrayed rumors of lesbianism between two teachers at an all-girls' boarding school. Hellman re-teamed with Shumlin on her ambitious strike drama Days to Come (1936), which, confounding expectations, closed after a "staccato run of seven performances" (The New York Times). Hellman rebounded with The Little Foxes (1939), followed by Watch on the Rhine (1941), Another Part of the Forest (1946), The Autumn Garden (1951), Toys in the Attic (1960), and the book of the succès d'estime 1956 musical Candide. Political battles accompanied her theatrical fame. Committed to Popular Front radicalism since the 1930s, Hellman famously defended her principles in 1952 before the House Un-American Activities Committee: "I cannot and will not cut my conscience to fit this year's fashions."
In the 1960s and '70s, Hellman's firebrand legend continued to grow, along with her profile as a cultural lightning rod. She published a bestselling series of truth-seeking, but fact-blurring, memoirs, including An Unfinished Woman(1969) and Pentimento (1973). These books inspired the 1977 film Julia,starring Fonda as Hellman-and fueled accusations of being a "dishonest writer" from
Mary McCarthy
, who Hellman sued in 1980 in a much-publicized defamation lawsuit. She died in Martha's Vineyard on June 30 1984, memorialized for her unsentimental moral vision and incisive characterizations, often centered around "difficult women." In the twenty-first century, Hellman's plays have inspired many revivals and celebrations, highlighting the playwright's complexities and "miraculous contradictions." She is also the namesake of the Lilly Awards, honoring women in theatre.
Performances for Days to Come will be Tuesday through Saturday evenings at 7:30pm with matinees Saturday & Sunday at 2pm. No performance: Saturday September 8th at 2:00; Tuesday September 18th at 7:30. Special added Matinees at 2pm on Wednesday September 5th and Thursday September 20th. All performances will take place at Theater Row (410 West 42nd Streetbetween 9th and Dyer Avenues).
Tickets for Days to Come will be $65.00 (including $2.25 theater restoration fee) and can be purchased online at Telecharge.com, by phone at 212-239-6200 or in person at the Theatre Row Box Office.
"Thank heaven for the unwavering commitment of Jonathan Bank, the theatrical archaeologist whose Mint Theater Company unearths long-forgotten plays and imbues them with new life," declared The New York Times in response to a recent Mint production. Mint was awarded an OBIE for "combining the excitement of discovery with the richness of tradition" and a special Drama Desk Award for "unearthing, presenting and preserving forgotten plays of merit." Ben Brantley in The New York Times Arts & Leisurehailed the Mint as the "resurrectionist extraordinaire of forgotten plays."
Currently playing is the acclaimed US Premiere of Miles Malleson's Conflict,though July 21st. Terry Teachout in The Wall Street Journal declared "It is an immaculately well-made, comprehensively satisfying piece of theater, old-fashioned in style without feeling at all dated, and the Mint's production, directed by Jenn Thompson and featuring an ensemble cast of supreme merit, is beyond praise. I'm not surprised-I've reviewed 13 Mint productions since 2005, each one a gem-but it's still worth saying yet again that no New York-based theater company has a better batting average."
For more information, including photos and videos of Mint productions, visit minttheater.org.
More Hot Stories For You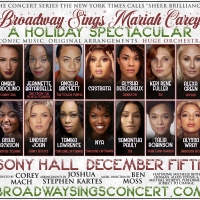 Exclusive: BROADWAY SINGS MARIAH Featuring Jeannette Bayardelle, Amber Ardolino & More to be Livestreamed

November 25, 2022

Broadway Sings's December 5 holiday concert, A Mariah Carey Holiday Spectacular, its first holiday show for the series, will live-stream from Sony Hall. The stream will be available for viewing until Christmas Day.
---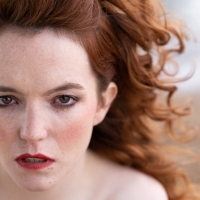 BETSY: WISDOM OF A BRIGHTON WHORE Comes to SoHo Playhouse Next Month

November 25, 2022

'Betsy: Wisdom of a Brighton Whore" is the winner of the prestigious International Fringe Encore Series Award at the Brighton (UK) Fringe 2022.  Launching off-Broadway on 14th December at the SoHo Playhouse in New York, it combines a gripping plot from UK award-winning writer and director Jonathan Brown and a passionate performance from award-winning British actor Isabella McCarthy Sommerville.  
---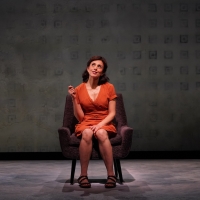 SANDRA Extended for One Week at Vineyard Theatre

November 23, 2022

Vineyard Theatre has announced a one week extension of  Sandra, a one-woman thriller written by David Cale (Harry Clarke), starring Marjan Neshat (English and Selling Kabul) and directed by Leigh Silverman (Harry Clarke).   
---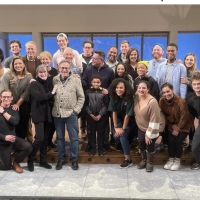 Photos: Original MERRILY WE ROLL ALONG Cast Members Stop By The Off-Broadway Revival

November 22, 2022

Hey old friend! Members of the original Broadway company of Stephen Sondheim and James Lapine's Merrily We Roll Along, stopped by the show's starry Off-Broadway production at New York Theatre Workshop! See photos from their visit!
---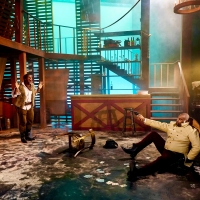 COWBOY, the Story of Bass Reeves, to be Presented Off-Broadway in December

November 22, 2022

Cowboy, the story of Bass Reeves, will debut Off-Broadway this December. Reeves made history by being the first black U.S. Deputy Marshall in America.   This is the first full on western to hit a Broadway or Off-Broadway stage in over 80 years.
---