Mint Theater Company Postpones Two Upcoming Productions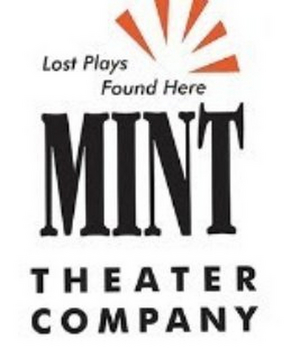 Mint Theater Company Producing Artistic Director Jonathan Bank today announced that "Meet Miss Baker," scheduled to begin performances in May, would be postponed to summer 2021.
Mint was scheduled to take over both downstairs theaters at Theatre Row to offer an unprecedented deep-dive into the work of
Elizabeth Baker
, once hailed as a "New Playwright of Unmistakable Dramatic Genius." Under the overall heading of "Meet
Miss Baker
," Mint planned to present Baker's dramatic debut, Chains, directed by
Jenn Thompson
, and her touching comedic triumph, Partnership, directed by
Jackson Gay
, in overlapping productions, performed in adjacent theaters at Theatre Row. It would have been Mint's most ambitious undertaking in more than fifteen years: two plays, two directors, twenty-two actors in two theaters - at the same time! "These are challenging times for all of us and I know we're all craving the stories that can help us make sense of the world, or escape to another place and time. TV is pretty good, but theater is better. I look forward to making more plays for you soon. I've been planning this project for almost two years and I have every intention of carrying it through," said
Jonathan Bank
. "Meet
Miss Baker
" began a year ago with The Price of
Thomas Scott
, Baker's fascinating and frustrating portrayal of a man struggling with his conscience. "Meet
Miss Baker
" is Mint's latest effort in its ongoing commitment to create new life for neglected women playwrights. From Pulitzer-Prize winning plays by
Zona Gale
and
Susan Glaspell
, to forgotten works by
Rachel Crothers
,
Cicely Hamilton
,
Githa Sowerby
, Hazel Ellis,
Maurine Dallas Watkins
,
Lillian Hellman
,
Rose Franken
and
Dawn Powell
, Mint has long been a champion of neglected plays by women.
Elizabeth Baker
was literally an overnight success in 1909 when her first play, Chains, had a one-performance try-out at the Royal Court in London. She went from "obscure stenographer making five dollars a week" to "one of the most widely discussed playwrights in London." The Times and The Globe both called Chains "remarkable." Soon after, Baker's drama was running in repertory with the plays of Galsworthy, Barrie,
Granville Barker
and Shaw. The New Age called Chains "the most brilliant and the deepest problem play by a modern British writer since Major Barbara." Partnership was praised by critics when it premiered in 1917 for it's realistic portrayal of the working woman. "One of the very few intelligent and, therefore, really interesting plays of the moment is Partnership at the Court, by Miss
Elizabeth Baker
, author of the memorable Chains. It is the eternal battle of the spirit over the material: of the triumph of love in a successful modiste over lucre in the shape of her business partner, a love with a lawyer soul, as someone has said. It grips you precisely because it is not a fairy tale," said The Stage. Although Baker produced varied and original work throughout the 1910s and '20s she struggled to attract commercial audiences after her initial success. Even during the height of critical acclaim for Chains, Baker's reception - and place in the British theatrical canon - may have been negatively affected by class, age, and gender biases. Although Baker was thirty-two-years old when the Play Actors premiered Chains, many reviews referred to her in such terms as "a young girl," "a girl stenographer of little literary training," "a girl clerk," and a "girl-novice." Other critics assumed that, despite Baker's relative inexperience writing for the stage, she merely possessed the "trick of observation" in transcribing her lower-middle-class roots. The Graphic assumed a "simple sincerity which once again proves that on the stage, above all places, honesty is the best policy," while downplaying Baker's creative imagination, skill, and craftsmanship. Derogatory coverage of Baker's appearance may have hindered her professional advancement in the West End theater. When Baker appeared to tumultuous applause at the opening night of Chains, The Sun's critic reported: "At the end of the play, the audience insisted upon seeing its author and in answer to repeated calls, stepped upon the stage a little, shrinking, timid woman, very pale of face and with distended, fear-filled eyes. She wore an ill-fitting, tasteless gown, obviously homemade, and in herself was the prototype of all she had written about in her play-drudgery, the daily struggle with poverty, and the monotony of a life ugly and colorless. To the credit of the audience, it could be said they cheered her to the end." "Thank heaven for the unwavering commitment of
Jonathan Bank
, the theatrical archaeologist whose
Mint Theater Company
unearths long-forgotten plays and imbues them with new life," declared The New York Times in response to a recent Mint production.
Terry Teachout
writing about Mint's production of Conflict in The Wall Street Journal said "I've reviewed 13 Mint productions since 2005, each one a gem-but it's still worth saying yet again that no New York-based theater company has a better batting average. The invisible hero of Conflict is, of course,
Jonathan Bank
, the Mint's producing artistic director. It's a wonder how he manages to track down so many plays that both deserve and richly re-pay a second hearing. Mr. Bank is one of a handful of theater artists in America whose name is an absolute guarantee of quality, and Conflict is further proof of his perfect taste." Mint was awarded an OBIE Award for "combining the excitement of discovery with the richness of tradition" and a special Drama Desk Award for "unearthing, presenting and preserving forgotten plays of merit." For more information, including photos and videos of previous Mint productions, visit
minttheater.org
.