Meg Flather Will Play Solo Show HOLD ON TIGHT at Two Different NYC Theater Festivals This Month
The cabaret great releases a new book and a new show based on her close relationship with her mother.
Award-winning cabaret artist, singer-songwriter Meg Flather will premiere a new musical play at the United Solo Festival in New York City this weekend, marking her first time in what is hailed as "The World's Largest Theatre Festival" Inspired by her book HOLD ON TIGHT, this one-woman musical play is completely created by Flather, and coincides with the release of her personally-informed story. Directed and Musical directed by longtime Flather collaborators Lennie Watts and Tracy Stary, HOLD ON TIGHT is described in Flather's press materials thus:
HOLD ON TIGHT
a love story
Meg Flather had thought she knew her irrepressible mother, Becky. But after Meg's father passed away, her relationship with Becky-beloved matriarch, respected midwife, and avid moviegoer-deepened. Mother and daughter were out on the town together regularly: partners in high-spirited antics.
Then, Becky faced a health challenge that took the mother/daughter dynamic to an altogether different level.
Hold on Tight is a love letter from Meg to her mother-and to all the tireless caregivers who helped Meg see Becky through her final years. Frank, moving, and frequently amusing, this memoir will be of interest to any child of a parent going through the final stages of life, particularly a child with a parent experiencing dementia.
Writing with grace, good humor, and compassion, Meg Flather demonstrates the need to hold on tight to the moments we have with our loved ones. And she shows us that those final partings don't always have to be so terribly sad.
The October 8th performance of HOLD ON TIGHT will not be the only showing in New York City, as the production will move into the New York Theater Festival (NYTF) for three performances, beginning October 27th - due to time limit restrictions in the NYTF guidelines, the show will be a slightly abbreviated version, while the United Solo presentation will show the play in its entirety.
For information and reservations for the October 8th, 8:30 pm performance for the United Solo Festival, visit the organization's website HERE.
For information and reservations for the three NYTF performances, visit the New York Theater Festival website HERE.
Learn all about Meg Flather on her website HERE.
Stephen Mosher is the author of The Sweater Book (a collection of his photography featuring celebrated artists from the entertainment communities of New York, Los Angeles, and London), Lived In Cra... (read more about this author)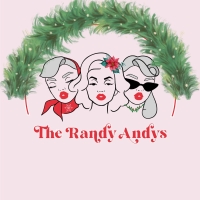 THE RANDY ANDYS HOLIDAY FETE Will Play The Triad December 9th

December 3, 2022

The talented and glamours RANDY ANDYS have a holiday party planned with lots of swell guests.
---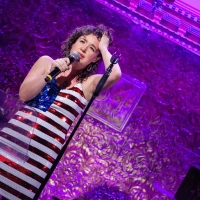 Photos: 54 SINGS FOR PLANNED PARENTHOOD at 54 Below

December 2, 2022

Gifted and important cast sings at 54 Below in a fundraising effort for Planned Parenthood.
---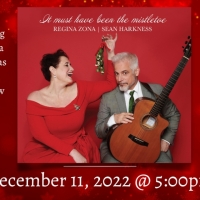 Regina Zona and Sean Harkness Will Celebrate Christmas Album Release With IT MUST HAVE BEEN THE MISTLETOE at The Triad

December 2, 2022

Award winning cabaret artists Regina Zona and Sean Harkness have just the album for the holidays, and just the way to release it: with a Christmas show.
---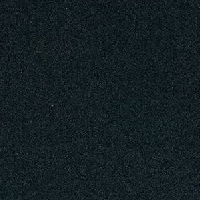 Interview: Edmund Bagnell of HOME FOR THE HOLIDAYS at Birdland Theater

December 2, 2022

Edmund Bagnell is making joyful the season for all of his fans with a new single, a music video, and a holiday show at Birdland on December 12th.
---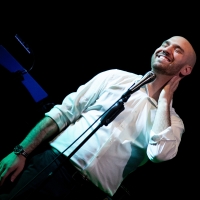 Review: ARI AXELROD'S ALBUM RELEASE CONCERT at Chelsea Table + Stage Showcases Show Business Excellence

December 1, 2022

Ari Axelrod keeps the quality level in the stratosphere as he releases his first album to a star-studded audience.
---