Full Company Set for BTG's Off-Broadway Transfer of FIORELLO!
As previously announced, after a record-breaking summer season, Berkshire Theatre Group (BTG) will transfer its sold out production Jerry Bock and Sheldon Harnick's Pulitzer Prize and Tony Award-winning musical Fiorello! to Off-Broadway's East 13th Street Theater (136 East 13th Street, between 3rd and 4th Avenues), home of Classic Stage Company.
Today, BTG is thrilled to announce the complete and final casting of this exciting revival - the first ever full-scale New York City and Off-Broadway revival of the hit musical.
Helmed by previously announced director by Bob Moss (founder of Playwrights Horizons), the young 21-member company of Filorello! is rounded out by chorus members Erika Anclade, John Barsoian, Matt Caccamo, Drew Carr, Collier Cobb, Christy Coco, Ana Marie Lovric, Kelsey Ryan Moore, Benjamin Dallas Redding, and Jessica Riloff.
This ensemble of fresh talent joins previously announced principle cast members Katie Birenboim, Michael Brahce, Rebecca Brudner, Dan Cassin, Chelsea Cree Groen, Austin Lombardi, Matt McLean, Rylan Morsbach, Julius Reese, and Michael Sullivan.
Previews of Fiorello! will begin Sunday, September 4, at East 13th Street Theater (136 East 13th Street, between 3rd and 4th Avenues), with opening night being held on Friday, September 9, 2016.
Tickets for Fiorello! are available for purchase by phone at 1-800-833-3006 or online at www.fiorellonyc.com.
Bob Moss says, "Mayor La Guardia was long gone by the time I moved to New York, so I never lived under his tenure in City Hall. But the "Little Flower," as he was called, lives on in memory. The music is toe-tappingly delightful, the characters are richly drawn and a story about good guys is desperately needed in today's jaded and vitriolic politics. It's great to be reminded, as the music lifts us aloft, that good can triumph over selfishness."
Fiorello! tells the story of New York's Mayor LaGuardia's rise from an immigrant's son to the feisty congressman who brought down the crooked Tammany Hall political machine. (He's also the man singularly responsible for saving City Center from the wrecking ball and transforming it into Manhattan's first performing arts center.) Songs from the 1959 show include "Little Tin Box," "Till Tomorrow," "Politics and Poker" and "When Did I Fall In Love?"
For more information about Fiorello! and The Berkshire Theatre Group, visit www.BerkshireTheatreGroup.com.
ABOUT THE ARTISTS:
Robert Moss (Director) founded and ran Playwrights Horizons for its first ten years. Subsequently, he was the artistic director of the Hangar Theatre in Ithaca, New York for fifteen years while at the same time teaching and eventually running the Playwrights Horizons Theatre School, affiliated with NYU. He was artistic director of Syracuse Stage for twelve years. He began his artistic director career running the Barr Albee Wilder Playwrights Unit in 1971.
Jerry Bock (Music). Born in New Haven November 23, 1928; student, University of Wisconsin (1945-49), LHD (hon.), 1985. He wrote the score for the college musical Big as Life, 1948; songs for the TV shows "Admiral Broadway Revue" and "Show of Shows" 1949-1951; songs for Wonders of Manhattan (Honorable Mention, Cannes Film Festival 1956). Composer: music for the Broadway show Catch a Star, 1955; Mr. Wonderful, 1956;collaborated with Sheldon Harnick on The Body Beautiful, 1958; Fiorello!, 1959 (Pulitzer Prize, Drama Critics Awards, Antoinette Perry Award);Tenderloin, 1960; She Loves Me, 1963; The Apple Tree, 1966; The Rothschilds; Fiddler on the Roof, 1964 (nine Tonys, Best Musical). Recipient: Johnny Mercer Award; Songwriters Hall of Fame, 1990; named to the Theater Hall of Fame, 1990. He composed the score for the film A Stranger Among Us; wrote words and music for Pinocchio, Land of Broken Toys and A show of Hands for the Children's Theatre Festival, University of Houston, 2000-2006; won an Emmy Award in 2010 for Best Original Song, Children's and Animation, for "A Fiddler Crab Am I."
Sheldon Harnick (Lyrics). Mr. Harnick's career began in the 1950s with songs in revues both on and off Broadway (e.g. The Boston Beguine, The Merry Little Minuet). With Jerry Brock he created a number of memorable musicals including Fiorello! (Tony Award, Pulitzer Prize), Tenderloin, The Apple Tree, She Loves Me (Grammy) and Fiddler on the Roof (Tony). Other collaborations: Rex (Richard Roberts), A Christmas Carol (Michael Legrand), A Wonderful Life (Joe Raposo), The Phantom Tollbooth (Arnold Black) and The Audition (Marvin Hamlisch). He has written two musicals himself: Dragons and A Doctor in Spite of Himself. Currently: Rothschild and Sons (a re-conceived version of The Rothschilds). Mr. Harnick is a member of the Dramatists Guild and the Songwriters Guild.
Jerome Weidman (Book)(April 4, 1913-October 6, 1998) made his debut as a novelist at 22 with I Can Get it for you Can Get It For You Wholesale. He went on to publish more than 30 novels and volumes of short stories, among them The Enemy Camp, The Sound of Bow Bells, and The Fourth Street East. Many were published in the magazines: Story, American Mercury andThe New Yorker. He made his debut in the theater with Fiorello! (1959--co-authored with George Abbott, Jerry Bock and Sheldon Harnick), which won the NY Drama Critics Circle Award, the Pulitzer Prize and tied with The Sound of Music for a Tony for Best Musical on the 1959-60 season. He teamed with Abbott, Bock and Harnick again on the musical tale, Tenderloin (1960). In 1951, his first novel became a film and in 1962, it was made into a musical starring Elliott Gould and Barbra Streisand.
George Abbott (Book)(January 25, 1887-January 31, 1995) an actor, writer, director and producer, had one of the most active and distinguished careers in the entire history of the American theater. The longevity of his theatrical career is legendary: he began as an actor on Broadway in The Misleading Lady (1913) and continued working as a director and play doctor well into the 1980s. He was born in Forestville, New York, and moved with his family to Cheyenne, Wyoming, and Hamburg, University of Rochester, where he joined the Dramatic Club. In 1912 he enrolled in a playwriting course at Harvard and won $100 for his play, The Man in the Manhole. In 1915, two years after The Misleading Lady, he was hired by producer John Golden as office boy/assistant casting director/associate playwright. He was named one of the 10 best performers of 1923 for his work in Zander the Great. He had his first hit as a playwright and director with Broadway (1926). His later directorial credits include the plays Twentieth Century (1932), Three Men on a Horse (1935; introduced Shirley Booth and Garson Kanin),Brother Rat (1936; introduced José Ferrer and Eddie Albert), and Too Many Girls (1939; introduced Desi Arnaz and Van Johnson). He directed his first musical, Rodgers and Hart'sJumbo, in 1935; in addition to A Funny Thing Happened On the Way to the Forum, a short list of landmark musicals he directed includes On Your Toes (1936), The Boys From Syracuse (1938), Pal Joey (1940), On the Town (1944), Beggar's Holiday (1946), High Button Shoes (1947), Where's Charley (1948), Call Me Madam (1950), Wonderful Town (1953), Pajama Game (1954), Damn Yankees (1955), Once Upon a Mattress (1959), Fiorello! (1959), Tenderloin (1960), Flora, the Red Menace (1965) and On Your Toes (revival, 1983). He helped many performers, directors, writers and choreographers early in their careers, including Harold Prince, Bob Fosse, Shirley MacLaine and Richard Adler. He received numerous awards, including a Pulitzer Prize (in 1960 for Fiorello! ), the 1960 NY Drama Critics Circle Award, 4 Donaldson Awards (1946, 1948, 1953 and 1955), 4 Tony Awards (1955, 1956, 1960 and 1963) and the Handel Medallion from the City of New York (1976); he was a Kennedy Center honoree in 1983. He died in 1995 at the age of 107.
More Hot Stories For You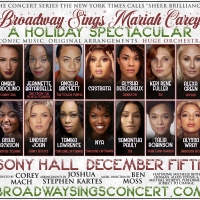 Exclusive: BROADWAY SINGS MARIAH Featuring Jeannette Bayardelle, Amber Ardolino & More to be Livestreamed

November 25, 2022

Broadway Sings's December 5 holiday concert, A Mariah Carey Holiday Spectacular, its first holiday show for the series, will live-stream from Sony Hall. The stream will be available for viewing until Christmas Day.
---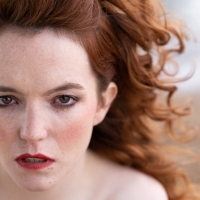 BETSY: WISDOM OF A BRIGHTON WHORE Comes to SoHo Playhouse Next Month

November 25, 2022

'Betsy: Wisdom of a Brighton Whore" is the winner of the prestigious International Fringe Encore Series Award at the Brighton (UK) Fringe 2022.  Launching off-Broadway on 14th December at the SoHo Playhouse in New York, it combines a gripping plot from UK award-winning writer and director Jonathan Brown and a passionate performance from award-winning British actor Isabella McCarthy Sommerville.  
---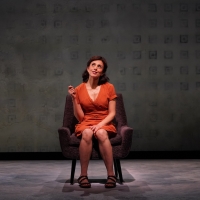 SANDRA Extended for One Week at Vineyard Theatre

November 23, 2022

Vineyard Theatre has announced a one week extension of  Sandra, a one-woman thriller written by David Cale (Harry Clarke), starring Marjan Neshat (English and Selling Kabul) and directed by Leigh Silverman (Harry Clarke).   
---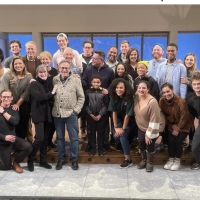 Photos: Original MERRILY WE ROLL ALONG Cast Members Stop By The Off-Broadway Revival

November 22, 2022

Hey old friend! Members of the original Broadway company of Stephen Sondheim and James Lapine's Merrily We Roll Along, stopped by the show's starry Off-Broadway production at New York Theatre Workshop! See photos from their visit!
---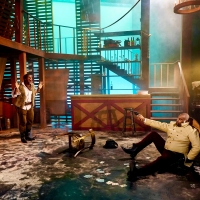 COWBOY, the Story of Bass Reeves, to be Presented Off-Broadway in December

November 22, 2022

Cowboy, the story of Bass Reeves, will debut Off-Broadway this December. Reeves made history by being the first black U.S. Deputy Marshall in America.   This is the first full on western to hit a Broadway or Off-Broadway stage in over 80 years.
---