Full Cast Announced for RUNBOYRUN & IN OLD AGE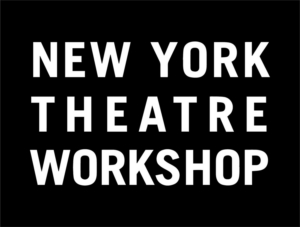 New York Theatre Workshop (NYTW) announces the full cast and creative team for the New York Premiere of NYTW Usual Suspect Mfoniso Udofia's runboyrun, directed by Loretta Greco (The Story), and In Old Age, directed by Awoye Timpo (Good Grief). The two plays will be performed together as one evening of work. These two new chapters of Udofia's sweeping, nine-part saga, The Ufot Cycle, build on the 2017 productions of Sojourners and Her Portmanteau, celebrating the tenacious matriarch of a Nigerian family. runboyrun & In Old Age will begin previews on Wednesday, September 4, 2019, with an opening night set for Monday, September 23 at New York Theatre Workshop (79 E. 4th Street New York, NY 10003), for a limited run through Sunday, October 13, 2019.
The cast for runboyrun will feature Karl Green (Eve's Song) as Boy, Chiké Johnson (A Time to Kill) as Disciple Ufot,Patrice Johnson (Mies Julie) as Abasiama Ufot, Adrianna K. Mitchell (Romeo and Juliet) as Sister, Adesola Osakalumi (Fela!) as Ben Gun, and Zenzi Williams (Lockdown) as Mother.
The cast for In Old Age includes Ron Canada (Network) as Azell Abernathy and Patrice Johnson as Abasiama.
runboyrun and In Old Age will feature scenic design by Andrew Boyce (Plot Points in Our Sexual Development), costume design by Karen Perry (Jazz), lighting design by Oona Curley (Rinse, Repeat), sound design by David Van Tieghem(Burn This), and hair and wig design by J. Jared Janas (Yours Unfaithfully). Jerome Butler (The Boy Who Harnessed the Wind) will serve as dialect coach, Katherine Kovner (Crane This) will serve as dramaturg, with Caroline Englander(Sense and Sensibility) serving as Stage Manager.
After captivating audiences and critics in 2017, NYTW Usual Suspect Mfoniso Udofia returns with another pairing from her powerful nine-part saga, The Ufot Cycle. Set in the family's present-day Worcester home and 1968 Nigeria, runboyrun and In Old Age pose questions about how to move forward when the past inhabits your very foundation. In runboyrun, Disciple and Abasiama Ufot have been living the same day over and over again for decades until the dam breaks and time rushes forward while also reeling backwards. They must uncover years of memories and cross great distances to find each other and unearth the roots of their marriage. In Old Age follows Abasiama far into the future as she learns the true nature of love just as life takes a new turn. Loretta Greco and Awoye Timpo direct these two plays presented together as one evening of theatre.
Single tickets for runboyrun and In Old Age start at $35 and vary by performance date and time. $25 tickets are available for the first two CHEAPTIX performances on September 4th and 5th.
In order to provide access to those in their surrounding community and those with income limitations, NYTW launchedCHEAPTIX, an affordable ticket program. At the first two performances of every NYTW production, tickets are sold to the general public for just $25. Tickets are available on a first-come, first-served basis, online at NYTW.org or by phone from the NYTW Box Office at 212-460-5475. Standard ticketing fees apply.
Additionally, a $25 day-of CHEAPTIX RUSH will be available for young people, seniors, artists and Lower East Side residents. Rush tickets are subject to availability and are sold cash-only, limit two per person. Proper identification is required for all rush tickets. Youth (ages 25 and under) and seniors (ages 65+) may present an ID indicating date-of-birth; Artists may present an ID and a program or union card; Lower East Side residents may present an ID that includes your address.
The performance schedule for runboyrun & In Old Age is as follows: Tuesday-Friday at 7pm, Saturday at 2pm & 8pm, Sunday at 1pm. Exceptions: there will be no 2pm performance on Saturday, September 7; and no performances on Saturday, September 14 and Tuesday, September 24.
On Saturday, September 14, NYTW will present To Be African in America: A Celebration of the African Diaspora. This one-night-only event will be a celebration of the African diaspora, Black art and culture, artists, theatre, theatre makers and the creative literary storytelling of Mfoniso Udofia.
The evening will include a special benefit performance of runboyrun & In Old Age followed by a panel discussion and Q&A featuring the creator and playwright, Mfoniso Udofia; Carla Shedd, PhD Sociologist and award-winning author of Unequal City; Saidiya V. Hartman, PhD African American and American literature and cultural history professor; and other special guest artists. Keith Josef Adkins, co-founder and artistic director of The New Black Fest, will moderate.
All tickets include admission to runboyrun & In Old Age, the panel discussion, and a champagne reception during intermission. VIP tickets will also include a cocktail reception, featuring DJ Chibuikem, with Udofia, members of the creative team, guest panelists and NYTW artistic staff. Tickets can be purchased at www.NYTW.org.

Related Articles View More Off-Broadway

Stories

Shows
More Hot Stories For You