BWW Review: SMART BLONDE Staring Andréa Burns at 59E59 is a Sure Fire Hit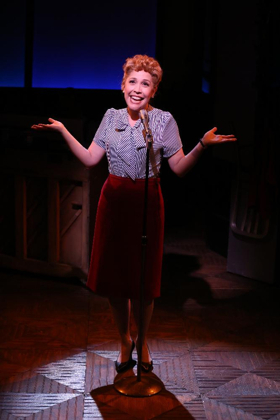 Judy Holliday, the iconic star of stage and screen, comes alive at 59E59 Theaters in show that will keep you enthralled from the first minute to the last. The New York premiere of Smart Blonde, written by Willy Holtzman and directed by Peter Flynn, stars a fabulous cast of four. Get your tickets now for this unforgettable theatrical and musical experience. It is sure to sell out.
Take a step back in time. Smart Blonde opens in a recording studio in December of 1964 where the renowned, award winning actress, Judy Holliday is rehearsing to tape a record album. The show continues to present fascinating scenes chronicling Holliday's life from the humble beginnings as a performer at the Village Vanguard, her rise to stardom, the ups and downs of her personal life, and the stresses of being implicated as a communist sympathizer during the McCarthy era. Although she sometimes portrayed the role of a "dumb blonde" in her career as an entertainer, Holliday was a very intelligent, sensitive, and savvy woman.
The cast of Smart Blonde is a dream team. The ever-talented Andréa Burns stars as Judy Holliday. She is joined by Andrea Bianchi who plays Ruthie and Others; Mark Lotito who plays Elliott and Others; and Jonathan Spivey who plays Bernie and Others. While Burns completely masters the demanding role of Holliday, Bianchi, Lotito, and Spivey deftly assume a number of characters to develop the starlet's story. There are captivating scenes that include early performances at the Vanguard; her backstage encounter with Marilyn Monroe; Judy's Academy Award win as Best Actress for "Born Yesterday;" her duet with Jack Lemmon in the 1954 film, It Should Happen to You; Judy's testimony before the Senate committee investigating entertainers' roles to communism; and her romantic moments with jazz musician, Gerry Mulligan.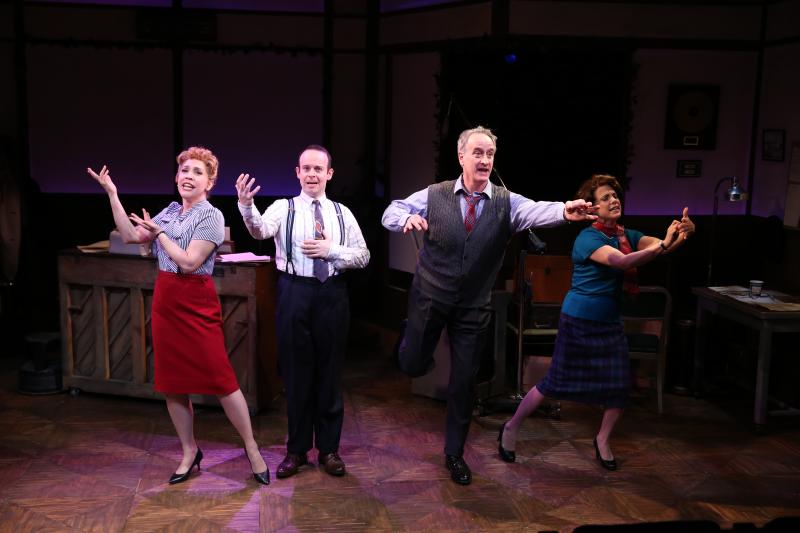 The score is wonderfully performed and perfectly designed to bring the story of Smart Blonde full circle. Songs include "What's the Rush" by Gerry Mulligan and Judy Holliday; "I Can't Give You Anything But Love" by Dorothy Fields and Jimmy McHugh; "Blue Prelude" by Joe Bishop and Gordon Jenkins; "What'll I do" by Irving Berlin; and "It Must be Christmas" by Jerry Mulligan and Judy Holliday.
The Design Team has done a top job of bringing the mood of the 1950's and 60's to the stage. The Team includes scenic design by Tony Ferrieri; lighting design by Alan Edwards; costume design by Michael McDonald; and sound design by Joanna Lynne Staub. The Production Stage Manager is Stephanie Clark.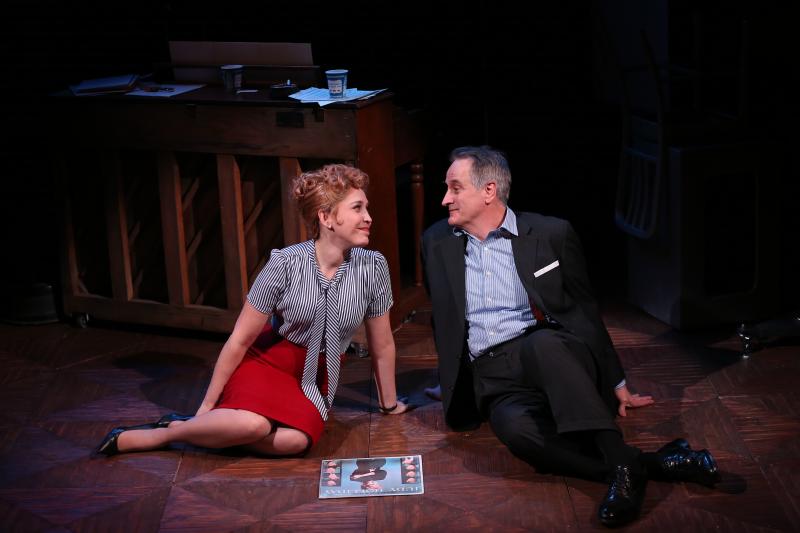 Don't miss Smart Blonde. It is an opportunity to experience the life and times of Judy Holliday, an admirable and important woman in the entertainment field. This is a show that will go far.
Smart Blonde is produced by MBL Productions and Mary J. Davis in association with Judith Manocherian LLC, Smart Blonde is on stage for a limited engagement through Sunday, April 13. The show runs for 90 minutes with no intermission. The performance schedule is Tuesday - Friday at 7:15 PM; Saturday at 2:15 PM & 7:15 PM; Sunday at 2:15 PM. Performances are at 59E59 Theaters (59 East 59th Street, between Park and Madison Avenues). Single tickets are $25 - $35 ($24.50 for 59E59 Members). To purchase tickets, call the 59E59 Box Office at 646-892-7999 or visit https://www.59e59.org/.
Photo Credit: Carol Rosegg