BWW Interview: When Dreams Come True! 23 Year Old Graduate Had a Dream She Joined The PHANTOM ensemble. Six Months Later She is playing Christine Daae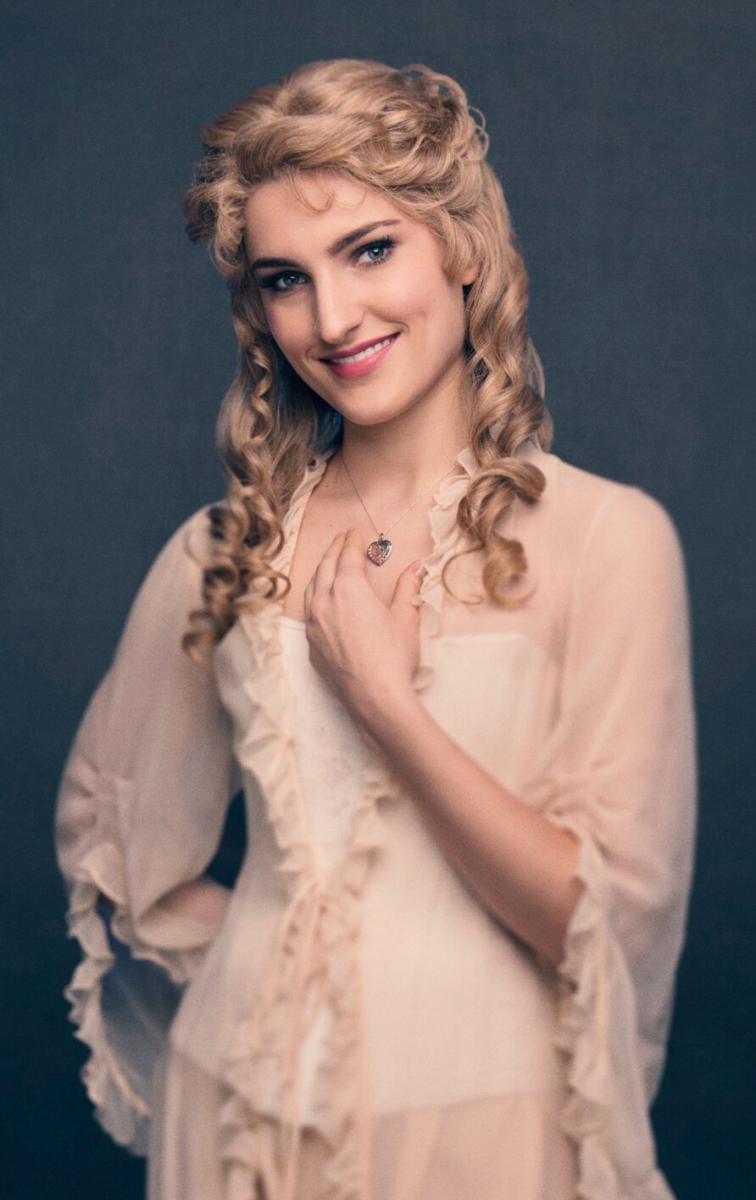 The opening premise of "The Phantom of the Opera" is all too familiar. The leading lady can't go on, and a chorus girl has to step in and save the performance with close to no time to prepare or rehearse, but her debut is a triumphant success. This scenario actually became a reality at Folketeatret, where the reimagined version of Andrew Lloyd Webber's masterpiece is currently playing to packed houses.
Understudy and ensemble member, Astrid Giske, had to go on as Christine Daaé just a few days after the opening night, with only hours to prepare, when Mira Ormala fell ill.
"It was totally surreal" the 23-year-old actress exclaims. "I was actually still in bed when I got the phone call from the producer telling me that Mira (Ormala) had taken ill, and that I had to get myself to the theatre as soon as possible to start preparing for that evenings performance. I really didn't have time to get nervous or freak out."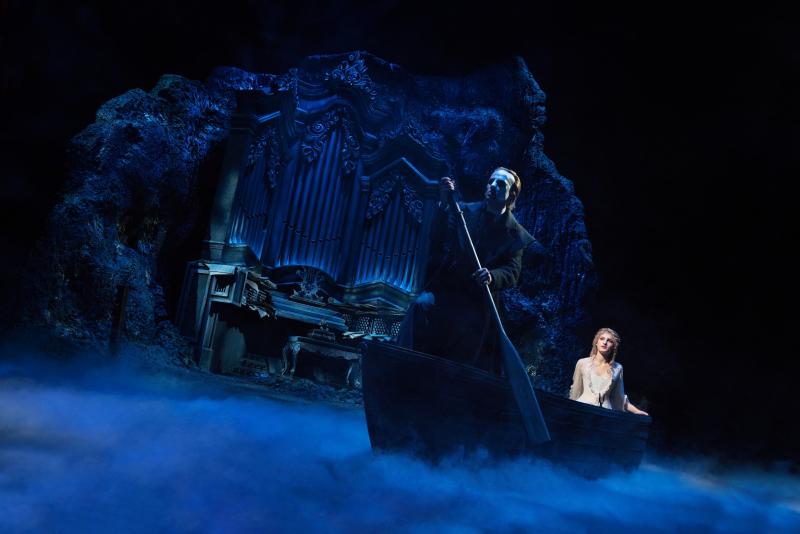 Like so many young aspiring performers she had dreamed of being a part of "The Phantom of the Opera" if it should ever come to Norway. Recently graduated from The College of Musical Theatre, she was fortunate enough to be one of the few graduate students who got to audition for the show. She was cast as a chorus member and Christine's understudy.
During the rehearsal period she had gone through the material vocally with musical director Atle Halstensen, observed and made notes from a distance. But no understudy preparations had yet started . So everyone involved in the production was called in to help with the preparations
"With the aid of the Assistant Director, Lars Jacobsen, we started running through all the scenes at around 1 pm. As more and more members of the company got to the theatre we worked non-stop until it was performance time. All the technical information and quick changes was the most stressful aspect of it. It was all a blur really and I don't remember much of that performance other than the incredible support I got from those around me, the cast members, technicians, dressers and everyone else. Without their support I don't know if I could have managed to get through it. After curtain call we all broke into tears and it was a night I will cherish forever."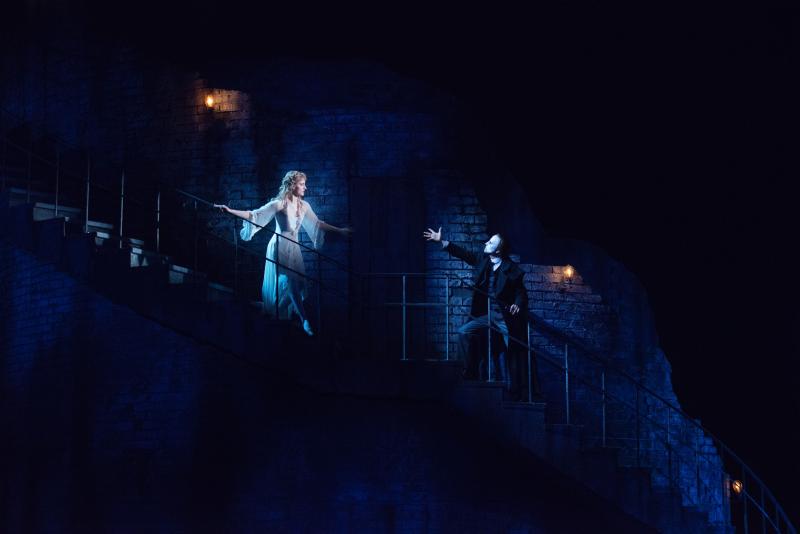 A sad fact of the theatre is that sometimes illness forces performers to withdraw from a production, and about a month later, Astrid Giske was officially cast in the leading role on a permanent basis.
BroadwayWorld had the pleasure of having a chat with her after curtain call.
BroadwayWorld: First I would like to congratulate you on an amazing performance. I was really awestruck of your portrayal of Christine.
Astrid Giske: Oh wow! Thank you so much. Very much appreciated.
BWW: It must be an almost unreal perception to take in the fact that you are now actually playing your dream-role in the Norwegian premiere production of "The Phantom of the Opera." How has the last month been for you?
AG: It is still rather unreal to me. Sometimes it feels like it's happening to somebody else and that I am just an onlooker so I frequently have to tell myself that this is actually happening to me. I have to take it all in, and I am truly grateful to be given this amazing opportunity to be playing this part
BWW: How did you discover "The Phantom of the Opera"?
AG: My mother had the original cast recording on vinyl record and played it constantly when I was very young. I fell in love with the music and the story. I really didn't do much singing back then, and I only sang the songs in the privacy of my own room but from the moment I decided I wanted to perform my mother has always been there for me and supported my dream. She has continuously been my rock trough hardship and struggles.
BWW: Did you aspire to become a musical theatre performer as a child?
AG: I didn't think that singing was something that I could be really good at. That came much later. First and foremost, I wanted to be a ballerina. I started studying ballet at Kristine Glenne's Dance and Ballet Institute in Asker, where I grew up. But as I became older I started to feel that I wanted more, because I loved music and I enjoyed singing (mostly by myself at that point). When by ballet class went on a field trip to London a close friend of mine introduced me to the full aspect of musical theatre. She really opened my eyes to the genre, and we saw a lot of shows together. I think it was the combination of singing, dancing and acting that got me hooked. I had a back injury during high school that forced me to not dance for a while so I transferred to the music-class. Sometimes things evolve in the strangest ways (Laughs). I got my first singing lessons from one of my great mentors, the recently deceased teacher Ivar Krogh Hovd, who really believed in me and saw a talent in my voice that I really didn't acknowledge myself back then because I hadn't really sung on that level before. I owe him a lot for believing in me, and I am truly sad that I will not have the chance to enjoy this with him.
BWW: Did you apply to The College of Musical Theatre straight after high school?
AG: No, I didn't feel I was ready to apply yet so I attended a subsidiary college called Viken at Gjøvik, which had a one-year course in musical theatre. I developed and learned a lot about myself during that year which made me ready to go forward. I was accepted at The College of Musical Theatre after that.
BWW: The College of Musical Theatre is a relatively new school. How was your time there?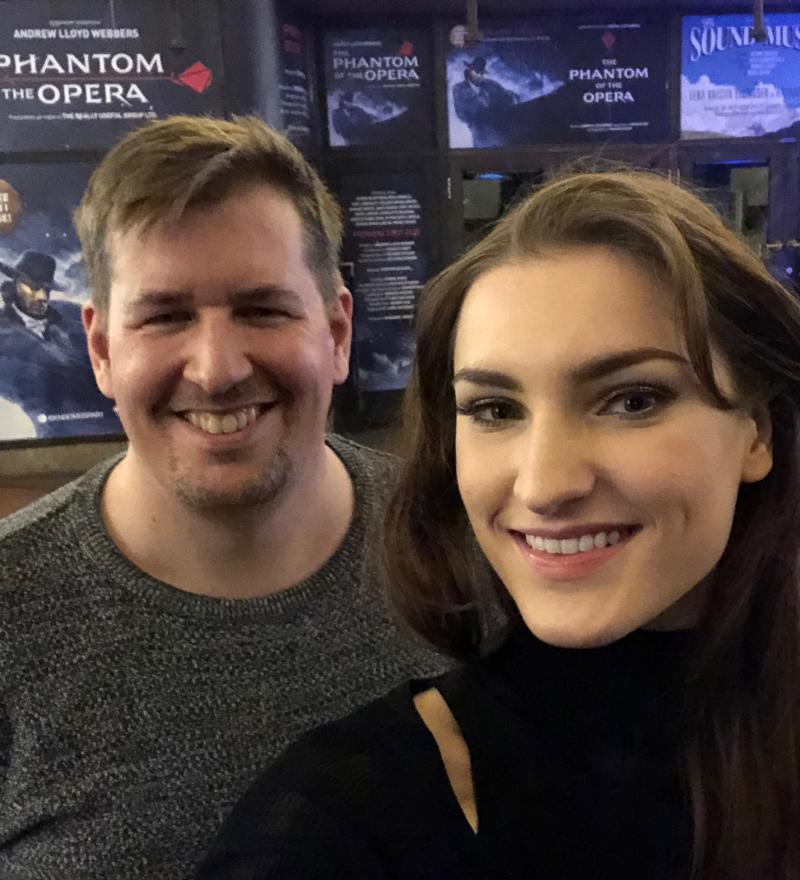 AG: At first it was a lot of fun and games, but I realized very soon that this was going to be hard, and I really had to work to focus my energy because I am really self-conscious and overly critical of myself. I still am (laughs) and sometimes while I am on stage I start wondering, "Why is my arm pointing I that direction" and stupid things like that. I was very fortunate to have a really great and supportive singing-teacher called David Fielder during my time at that school. I am very grateful to have studied under him. He and Ivar have made me believe in myself both artistically and as a person.
BWW: With your background in dancing I suspect that part of the study came easier to you, while singing and acting was the more challenging part of the study for you.
AG: Yeah, I was really aiming on getting that "extra something" you need to become a true triple-threat during that time. It didn't come easy but I studied really hard in trying to get the right combination that is a 'must' if you are going to be a musical theatre performer. I really hadn't been able to do what I've done in Phantom if I hadn't had that education beforehand.
BWW: How have the reactions from your colleagues been?
AG: They are very supportive, and I am very grateful for their encouragement. They have been very impressed that my voice is still there (Laughs). I try not to think too much about technique while I am performing. That has always been something that causes me a lot tension. I get stressed very easily when I focus too much on that. But my voice is still there so apparently I'm doing something right (Laughs)
BWW: And finally why do you believe musical theatre is such a popular artform?
AG: That's a really hard question. I ask myself that often, and I really don't have an answer. I think it is the combination of acting, singing and dancing that hits a nerve in people. I really don't know why I love "The Phantom of the Opera" that much, I just do. I think the emotions grow stronger when a song truly hits me than it would in a monologue. The music and songs inspire me. It has inspired to do what I do.
THE PHANTOM OF THE OPERA is currently playing at Folketeatret, Oslo. Read the opening night review here.
Read about the journey of creating an all new production of THE PHANTOM OF THE OPERA with producer Karianne Jæger.
Here is video starring Astrid Giske and Espen Grjotheim
Journalist: Christian Ranke
Production photos: Scenekvelder
Backstage photos: Astrid Giske
Related Articles View More Norway

Stories

Shows