BWW Review: ARSENIC AND LACE at Dolphin Theatre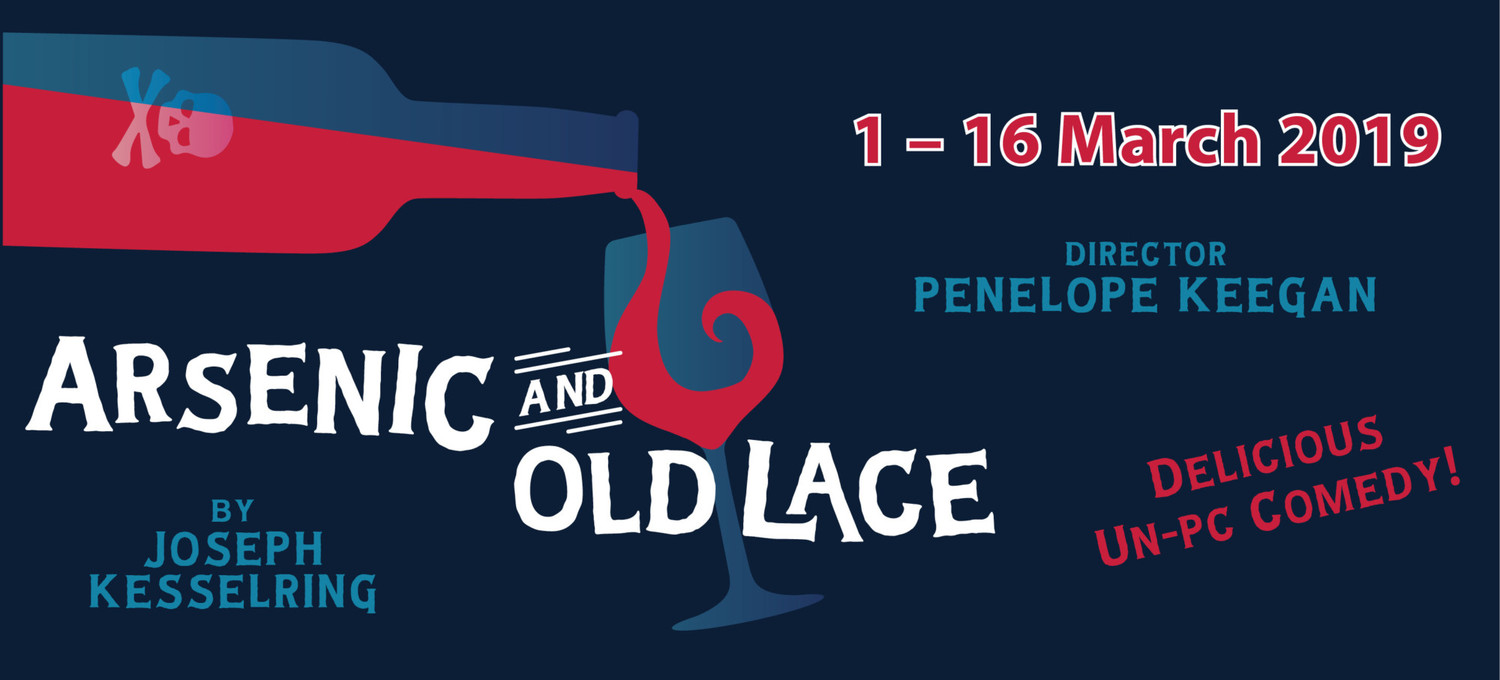 Dolphin Theatre's 'Arsenic and Lace' is a good old night out of easy entertainment, with laughs abound and frights to delight.
The Brewster sisters make it their mission to provide tea and accommodation to socially and religiously 'acceptable' lodgers. Those lodgers have more than acceptability in common; they tend to 'expire' whilst in residence, receiving a decent burial in the cellar. Live-in nephew, Teddy is quite mad so never questions what's going on. Then there's a more sinister nephew, to put it mildly, and another one who is relatively normal - but how long for?
Joseph Kesselring's smash Broadway hit of 1941, is ingenious. He has woven the comfort of predictability and stereotype into a script that leaves the audience with enough to pique and maintain interest. And then there's the surprises and the chat on the way home about the deeper significance within this play.
While this is a light-hearted frolic through a well-crafted piece, there is irony in each of the characters and levels of social commentary particularly around the issue of euthanasia. Social status, acceptability and credibility are all well represented.
The Brewster sisters, played by Linda Pudney and Helen Davies, represent their socially accepted stereotypes to a 'tee'. Both women complement each other and deliver the shock lines with dry and assuming style allowing the audience to fully enjoy the impact of unexpected behaviour.
Poor old Mortimer the protagonist is left high and dry from every corner. He's the moral compass although he too gets sucked into 'keeping up appearances.' Matthew Van Den Berg owns this role and his high energy antics keep the audience in his palm. He's the guy we're all going to empathise with, (despite him being a theatre critic!)
Dear Teddy is quite mad and Blair Purkiss' timing and reactions are spot on. He is authentic in his portrayal and plays Teddy with the right balance of mad conviction.
Missing hopefully-to-never-return brother and nephew Jonathon does return. Played by Richard De Luca Jonathan is the sinister and scary guy who certainly does send shivers. De Luca is superb in his role.
Jonathan, of course, is accompanied by the dastardly Dr Einstein who adds his own layer of mean. Arthur Young once again does a great job and plays both Einstein and the father of the 'sweet damsel' of this story, like a pro.
Talking sweet damsels, Eva Fulco makes her debut at Dolphin in the role of Mortimer's girlfriend Eileen. Ironically Fulco has arrived 'fresh off the plane' from Brooklyn NYC where she was involved with AfterWork Theatre Company. I'm hoping this is not the last we see of her.
Complementary in their roles as the bumbling fools are cops Rooney and Brophy (Brian Keegan and Simon Foley respectively)
The set in this play is impeccable and this is becoming a benchmark at Dolphin Theatre. Great work Nick McKinstry and team.
Accolades to Tony Brown and his lighting and the great overall vision that Director Penelope Keegan who stepped into the fore for this role due to unexpected circumstances. She has done a superb job.
Dolphin Theatre
12 Swing Street
Onehunga
Runs until March 16
Bookings: www.dolphintheatre.org.nz