Hamilton at Saenger Theatre
Dates

6/21/2022 - 6/29/2022

Theatre


1111 Canal Street
New Orleans,LA 70112




HAMILTON is the story of America's Founding Father Alexander Hamilton, an immigrant from the West Indies who became George Washington's right-hand man during the Revolutionary War and was the new nation's first Treasury Secretary. Featuring a score that blends hip-hop, jazz, blues, rap, R&B, and Broadway, HAMILTON is the story of America then, as told by America now.



News About Hamilton at Saenger Theatre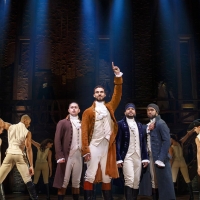 Interview: Edred Utomi of HAMILTON at Saenger Theatre
July 05, 2022
The Broadway phenomenon that is HAMILTON is back in the Crescent City. This epic, historical reimaging by Lin-Manuel Miranda is currently running at the Saenger Theatre now through July 10th. As one of the most impactful musicals to ever hit the bar, the question isn't so much are you going, but when are you going. BroadwayWorld.com sat down with Alexander himself, Edred Utomi, to talk all things about his role as one of our Founding Fathers.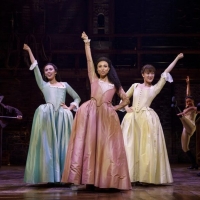 Review: HAMILTON at Saenger Theatre
June 24, 2022
What did our critic think? Hamilton is worth the hype and the Anglica Cast brings the energy of this show to life. If you see one show this year, let it be Hamilton.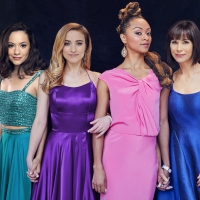 Christy Altomare, Susan Egan & More Announced for DISNEY PRINCESS - THE CONCERT Upcoming Fall Tour Dates
June 22, 2022
Disney Princess – The Concert has announced the cast for its fall 2022 leg, the second half of the US tour, which will have performed in more than 90 cities by year's end. See the full tour schedule and cast!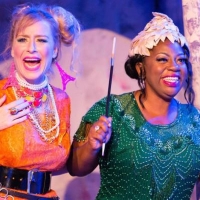 Upcoming Spring Theatre Productions To See In New Orleans
February 24, 2022
New Orleans theatre had its share of setbacks due to the pandemic, but in 2022, the Crescent City is seeing a revival of bold theatre. These productions capture Nola's legacy of theatrical innovation and creativity from local theatre companies featuring local talent to grand-scale tours. This spring season, there's something for everyone, from classic stories with a twist to the Best of Broadway.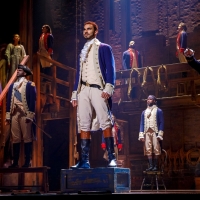 HAMILTON, MEAN GIRLS, FROZEN and More Announced for 2021-2022 Hancock Whitney Broadway in New Orleans Season
April 15, 2021
Hancock Whitney Broadway in New Orleans has announced that Broadway performances are scheduled to recommence at the Saenger Theatre in November 2021.  The upcoming season, which will feature the return of HAMILTON in 2022, includes TOOTSIE, CATS, HADESTOWN, Disney's FROZEN, ANASTASIA and MEAN GIRLS.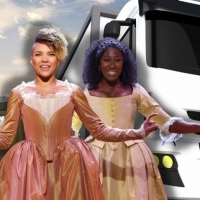 When Will Broadway On Tour Return? Find Out What's Coming Up Near You!
April 14, 2021
Updated 10/18/2021. After over a year of Broadway tours being paused, productions are now beginning to announce returns to theatre across the country! Find out when Broadway will return to your city.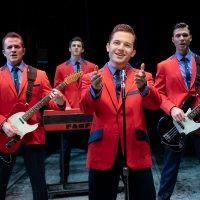 BWW Review: Oh What a Night with the JERSEY BOYS at Saenger Theatre
March 09, 2020
The Jersey Boys crooned their way back into New Orleans hearts this weekend. Returning to the Big Easy with a brand new touring cast, the popular show left audiences testing their vocal cords with Valli's signature falsetto.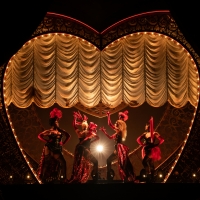 National Tour of MOULIN ROUGE! THE MUSICAL to Launch at the Saenger Theatre
March 05, 2020
Broadway in New Orleans at the Saenger Theatre announced its spectacular 2020-2021 season line-up of shows, headlined by the Broadway national tour launch of MOULIN ROUGE! THE MUSICAL. The season line-up also features the winner of the Tony Award® for Best Musical and the Grammy Award® for Best Musical Theater Album HADESTOWN, AIN'T TOO PROUD - THE LIFE AND TIMES OF THE TEMPTATIONS, TOOTSIE, MY FAIR LADY, CATS, and back by popular demand, the return of HAMILTON. The 2020-2021 season is presented by the New Orleans Theatre Association and will begin in the Fall of 2020.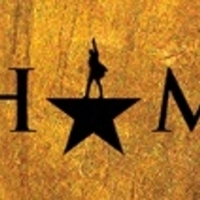 HAMILTON Returns To New Orleans For The 2020-2021 Hancock Whitney Broadway In New Orleans Series
June 27, 2019
Today, producer Jeffrey Seller announced that the national tour of HAMILTON will return to New Orleans for the 2020-2021 Hancock Whitney Broadway in New Orleans season at the Saenger Theatre. HAMILTON completed its three-week debut engagement at the Saenger Theatre in March.
Saenger Theatre Frequently Asked Questions
Where is Saenger Theatre located?
Saenger Theatre is at 1111 Canal Street, New Orleans, LA.
What shows have played recently at Saenger Theatre