RAGTIME Comes to Summer Lyric Theatre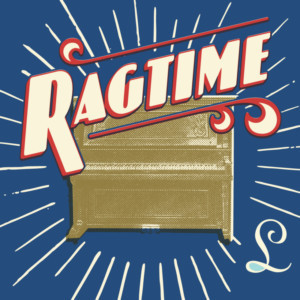 Ragtime, one of the most powerful and vibrant musicals of this era, will be celebrating its 20th anniversary this July on the Dixon Hall stage. Based on the E.L. Doctorow novel, Ragtime tells the story of a restless America at the turn of the twentieth century where everything is changing and anything is possible. It is a timeless celebration of life - what it could and should be. It tells the stories of an upper-class wife, a Jewish immigrant and a daring Harlem musician - All three characters are united by their desire and belief in a brighter tomorrow. The Tony-winning score by Ahrens & Flaherty will be brought to life with the 38 member cast and 26-piece orchestra.
The cast will star Broadway veteran Leslie Castay as Mother, New York actor Brandon Nase as Coalhouse Walker Jr. and Kevin Murphy as Tateh. The cast will also feature such NOLA favorites as Keith Claverie (Henry Ford), Leslie Claverie (Emma Goldman), A.J. Allegra (Harry Houdini), Bob Pavlovich (Father), Maggie Windler (Evelyn Nesbitt) and Bryce Slocumb (Younger Brother). Ragtime will be directed by Michael E. McKelvey, choreographed by Polanco Jones Jr. and Jaune Buisson, and music directed by Jefferson Turner.
About Ragtime
RAGTIME, E.L. Doctorow's 1975 novel, won the National Book Critics Circle award and sold 4.5 million copies. It became a film in 1981 and a Broadway musical in 1998. The original 1998 production ran on Broadway for 834 performances and was the winner of three Tony Awards.. A 2009 Broadway revival received rapturous reviews and is now on tour throughout North America.