Photo Flash: First Look at Rivertown Theaters' CINDERELLA BATTISTELLA
Rivertown Theaters for the Performing Arts presents Cinderella Battistella, February 7 - 16, 2014, written by David Cuthbert and Bob Bruce, and directed by Ricky Graham. Check out a first look below!
The story is told by Mother LeRoux , a reader and advisor, who stirs a big moss-hung cauldron of Mumbo Jumbo Gumbo and offers teach-yourself videos for sale via her toll-free number.
We flash back to the 1950s. Cinderella Battistella lives "over in the Marigny." She suffers the verbal slings and arrows of her cruel stepmother, Evangeline DeLaParish Batistella and her catty daughters, Feliciana and Tangipahoa "Cinderella Batistella, gonna lock her in the cella' -- if she gives us any static, gonna lock her in the attic!"
Mother LeRoux takes the ferry from Algiers, bringing Cinderella a ball gown to wear. She transforms Buster Crab and Berl Crawfish into attendants. In any case, Cinderella drives off to the Twelfth Night Ball in a snazzy convertible. There, she wins the heart of Harvey Canale Jr., son of Harvey Canale Sr., The King Cake King.
All this takes place in a mood of beguiling silliness buoyed by a dozen of the late Freddie Palmisano's cheerful tunes. The lyrics are witty without being forced, as in "Mother's Slightly Tarnished Golden Rule." Kids are bound to love this lighthearted romp with its heavy dash of local spices!
The complete schedule of performances is as follows: Fridays & Saturdays February 7 & 8 and February 14 & 15 at 7:30 pm; Sundays February 9 & 16 at 2:00 pm Cinderella Battistella ticket prices are $16.50 per person (tax included).

Helen Blanke, Julieanne Natal, Shawn Deroche, Brittney James, Shelbie Mac, Butch Caire, Tarryn Hood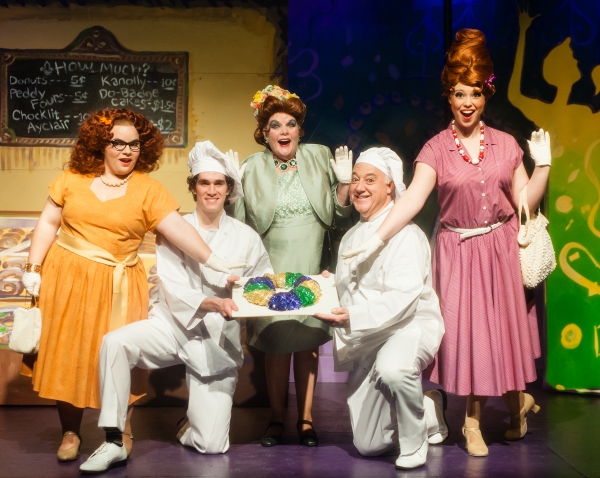 Tarryn Hood, Shawn Deroche, Helen Blanke, Butch Caire, Julieanne Natal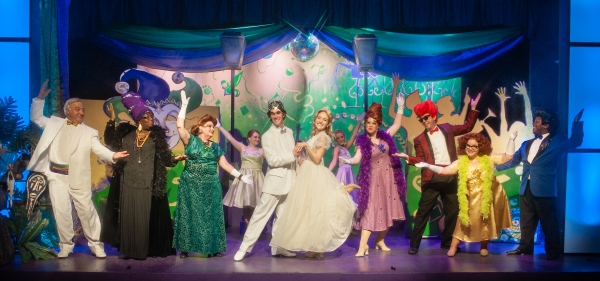 The cast of Cinderella Battistella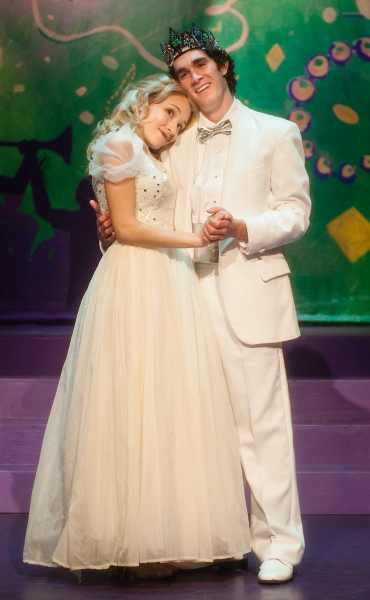 Shelbie Mac (Cinderella Battistella) & Shawn Deroche (Harvey Canale, Jr)