Photos: Shakespeare Theatre of NJ's THE MISANTHROPE
A continent away and exactly 345 years to the day after it premiered at the Theatre du Palais-Royal in Paris, The Shakespeare Theatre of New Jersey will officially open its production of Molière's The Misanthrope, translated into English verse by Richard Wilbur.
Preview performances of The Misanthrope begin on June 1, and the official opening is June 4, the exact date the comedy premiered in Paris in 1666. Performances of The Misanthrope continue through June 26 at the Theatre's Main Stage - the intimate F.M. Kirby Shakespeare Theatre. For tickets or more information, call the box office at 973-408-5600 or visit www.ShakespeareNJ.org. The F.M. Kirby Shakespeare Theatre is located at 36 Madison Avenue (at Lancaster Road), in Madison.
The Misanthrope, often considered Molière's finest achievement, features the misanthropic Alceste - a "fallen idealist" whose obsession with honesty and his rejections of society's often hypocritical social conventions wreak havoc on his life. Molière's enduring masterpiece bites as sharply and as hilariously now as it did in Paris in 1666, and while the play supplies a hefty dose of laughter and delight, it also delivers profound and sharp barbs about humankind's foibles and transgressions.
Photo Credit: Gerry Goodstein


John Patrick Hayden, Elizabeth A. Davis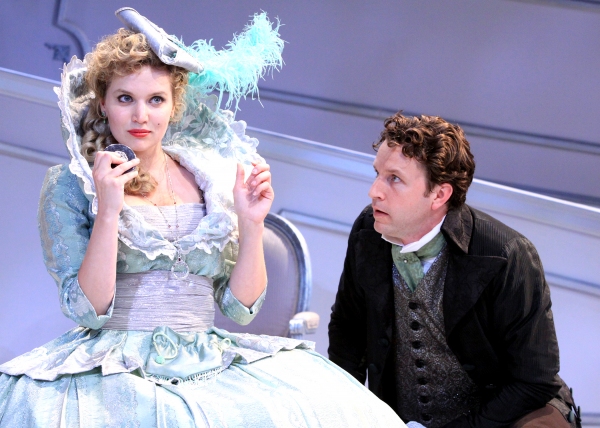 John Patrick Hayden, Louisa Braden Johnson

John Patrick Hayden, Jon Barker

John Patrick Hayden, Marcus Dean Fuller, and Jon Barker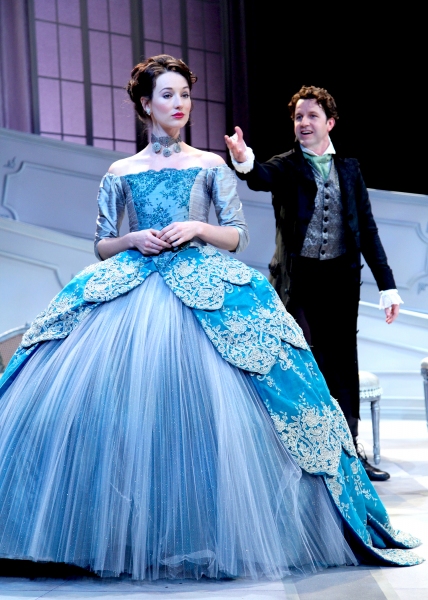 John Patrick Hayden and Elizabeth A. Davis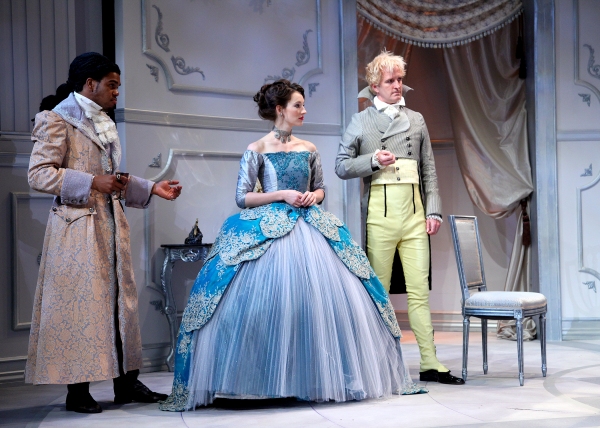 Roger Casey, Elizabeth A. Davis, Matt Bradford Sullivan