BWW Review: LITTLE WOMEN at the Eagle Theatre is a BIG Hit!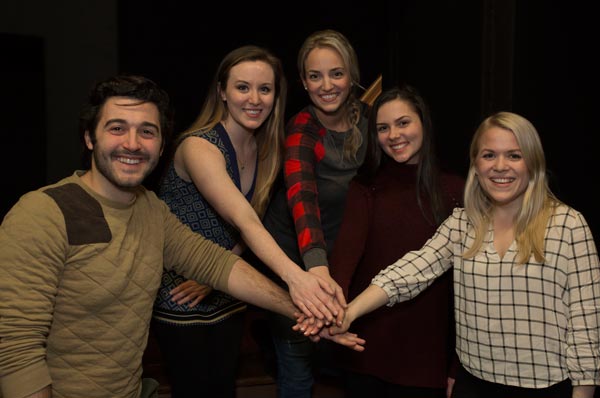 The Eagle Theatre opens its 7th season with an innovative stage production of a beloved classic novel, turned movie turned live musical. When you are limited for space but not for imagination and talent the results can be "Astonishing". It's now no secret that the intimate theater space in the heart of Hammonton NJ is one of the treasures of the town. Widely known as the "blueberry capital of the world", The Eagle Theatre abounds with a young creative team namely Artistic Directors Ted Wioncek III and Ed Corsi and a resourceful staff.
Corsi and Wioncek push the envelope on theater and technology and it's put to the test by combining an old fashion classic story fused with the marvels of mechanics the results are "highly stimulating, emotional and entertaining" says Little Women director Ted Wioncek III. 17 Custom computer -controlled winches power moving walls and rotating stages. Props that mechanically appear 'closeted' on all for walls are brought into each scene remotely for a dramatic effect on this hallmark production.
Eagle's Little Women is packed with wonderful talent. The four March girls (Jo, Meg,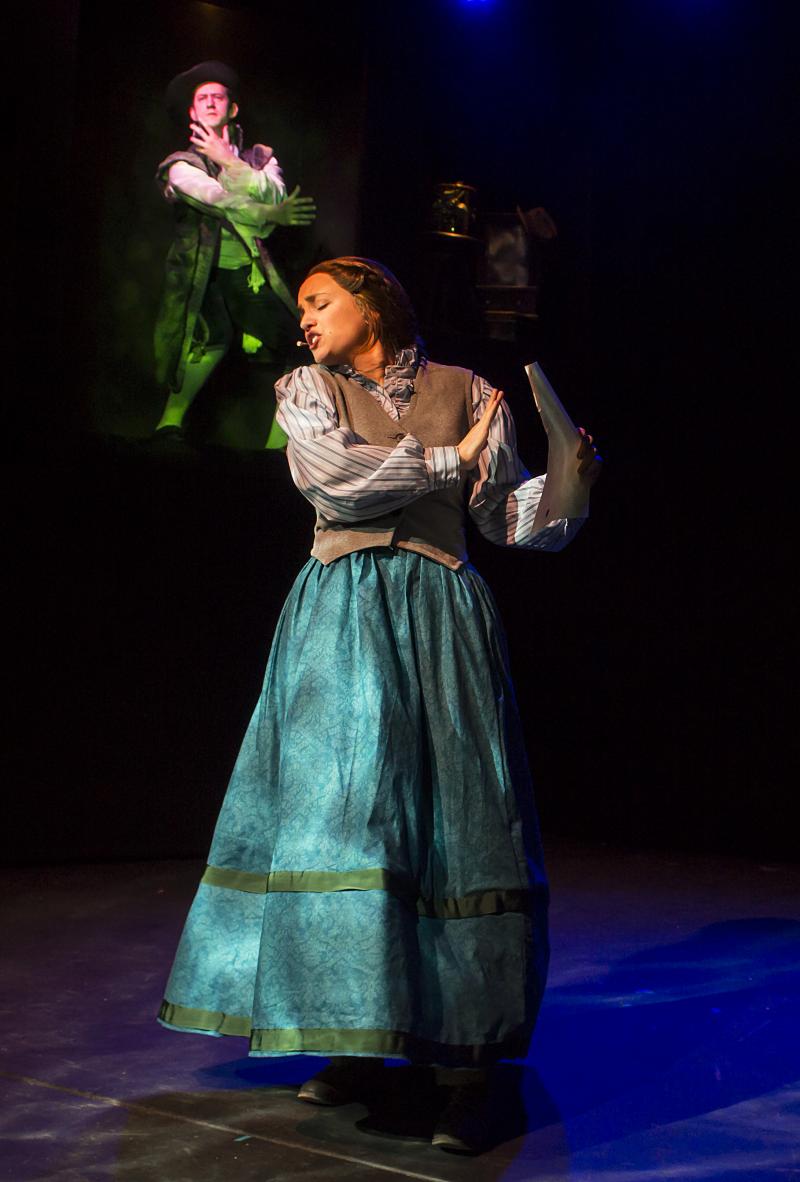 Beth and Amy) are cast from four leading lady quality actors/singers; Maggie Griffin-Smith, Victoria Mozitis, Colleen Murphy and Kimberly Suskind; each with their own desires and destinies and wonderfully portrayed. Suskind's "Tom-boy" Jo is vibrant, passionate, and joyous with a voice that pierces the heart. Her soliloquy "Astonishing" truly is and her duet with the dying Beth "Some Things are Meant to Be" pulls on the heart strings. Christopher Columbus, these ladies are good!!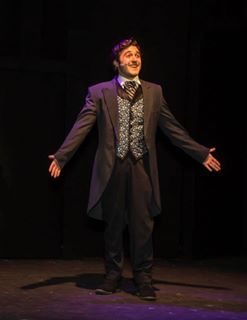 Jo's male counter-partner and adopted March Brother Laurie "Teddy" Laurence (Will Stephan Connell) is wholehearted, good-natured and love starved. Connell's full rich voice in "Take a Chance on Me" should have won his love Jo, yet it was not to be. The sensible John Brooke (Max Meyers) is quietly charming and his musical number "More than I am" wins Meg's heart in a moment. The initially stuffy Mr. Laurence (Don Green) warms up quickly surrounded by the March beauties particularly with his surprising sweet duet with Beth "Off to Massachusetts" . The senior March ladies are Aunt March (Marianne Green) who is comically as high brow as possible. April Woodall plays the beloved matriarch Marmee whose love and bravery for her family are unquestionable, yet the biggest surprise for me is her outstandingly beautiful alto voice. Her "Here Alone" and "Days of Plenty" are 'heart melting'.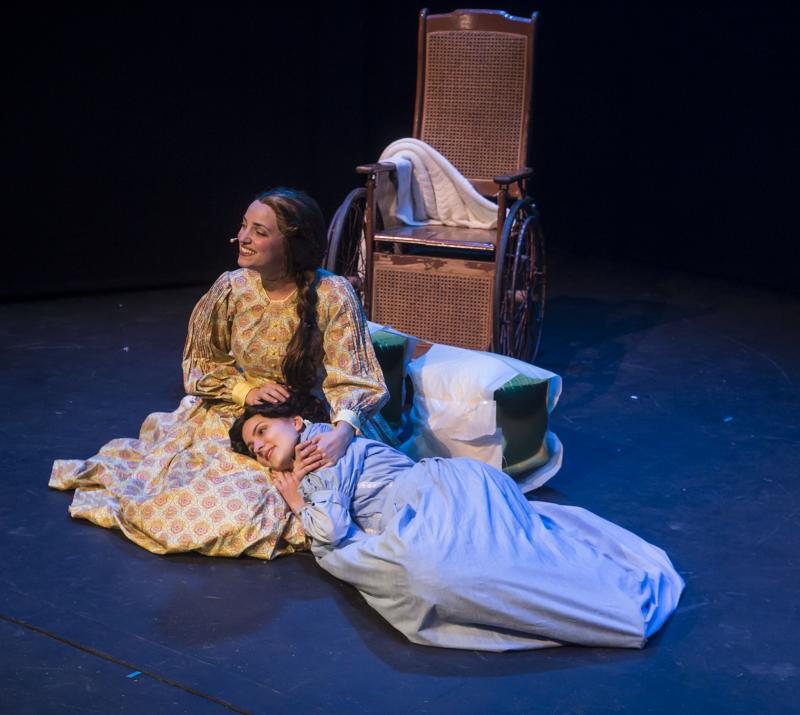 As Jo ventures off to New York to follow her literary dreams she meets her unlikely suitor Professor Bhaer, played by Eagle favorite Tim Rinehart. The professor is profoundly puzzled by the presentation of Jo's "The Weekly Volcano Press" where she employs seemingly all of the Eagle's set and movement technology to electrify her fantasy stories of 'blood, vengeance and gore'. It's only after Jo returns home that Bhaer reluctantly realizes his true feelings as he comes out of his realm with a heartfelt rendition of "How I Am" and the rest of the story follows up nicely with Alcott's 149 year old novel.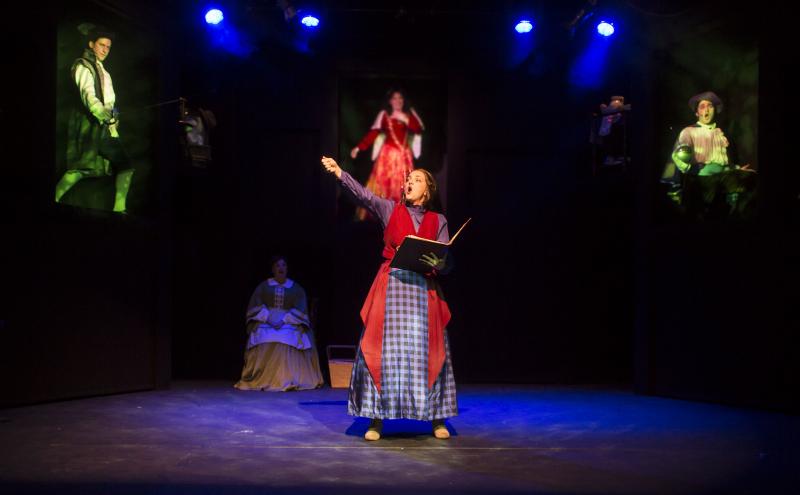 Wioncek states "We were given a novel, but she left to us a voice, a literary role model that would continue to speak to us across the generation".
Musical Director Jason Neri directs his 6 piece band beautifully with a score that is lush and poignant. Costumes by Ashleigh Poteat are remarkably authentic and impressive! With so much activity on this stage let's not forget the quick paced movement by the actors at the capable hands of choreographer Sal Pavia. Impressive Scenic designs by Chris Miller and Ted Wioncek III. Lighting by Chris Miller.
Photos by Chris Miller
LITTLE WOMEN plays at the Eagle Theatre, 208 Vine St. Hammonton, NJ on selected dates through February 25. For tickets and more information visit www.eagletheatre.org or call 609.704.5012
Related Articles View More New Jersey

Stories

Shows
Pati has been involved with various aspects of the theater from hosting large groups to Broadway shows in the early 90's to supporting various Broadway (read more...)