Review: A GENTLEMANS GUIDE TO LOVE & MURDER at Ritz Theatre Kills It With Comedy
When Monty Navarro, the black sheep of the D'Ysquith family, finds out he is ninth in line to inherit a dukedom, he decides to eliminate the other eight heirs standing in his way. "Why Are All the D'Ysquith's Dying?" "With "Poison in My Pocket" and a song in his heart Taylor Darden takes on the faced-paced-nimble-tongued-quick-humored role as if he were born to be an Earl!
Darden was last seen at the Ritz as Younger Brother in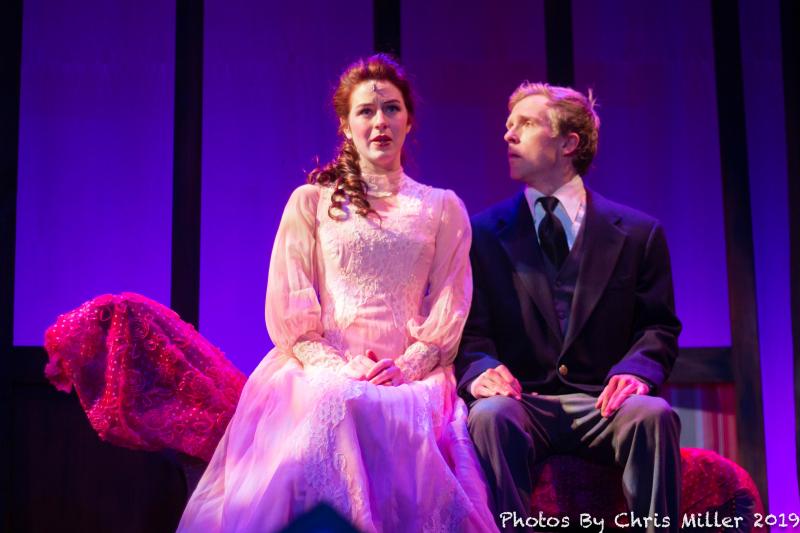 Ragtime and also works regularly as a singing telegram when he's not busy as a Coordinator of the Young Adult Outreach Program in Media Pa. as well as the Big Brother/Big Sister program. Nicholas French puts in a tour de force role of playing all the doomed D'Ysquith Family heirs with exhausting exuberance and hilarity!
Nicholas has delighted Ritz patrons with his portrayal Gaston in Beauty and the Beast and Fagin in Oliver. His Lady Hyacinth, Lord Adlabert, Henry and others are worth the price ticket price alone!
A Gentleman's Guide to Love & Murder is a musical comedy, with the book and lyrics by Robert L. Freedman and the music and lyrics by Steven Lutvak. It is based on the 1907 novel Israel Rank: The Autobiography of a Criminal by Roy Horniman. The show opened on Broadway at the Walter Kerr Theatre November 17, 2013, running until January 17, 2016. The Broadway production won four Tonys at the 68th Tony Awards in June 2014, including Best Musical.
Admittedly, I failed to see this gem of a musical when it arrived on Broadway. I was delighted at the mix of this Gilbert and Sullivan style farce meets "Spamalot" meets "Are You Being Served". Gents is indeed a clever, witty musical about a serial killer that Stephen Sondheim didn't write". The principal female cast includes Sophia Jones plays Navarro's vixen Sibella and is delightful, Mariel Rosati's Phoebe is pompously adorable. Both possess stellar voices! Trisha Dennis as Miss Shingle opens the madness and in the end holds the trump card for Navarro/D'Ysquith heir.
Each charming scene is brilliantly directed by Peter John Rios (Ragtime at Ritz), as well as numerous theater credits in the Tri-State area. Sets colorful, intriguing and work well at the hands of W. Kris Clayton and period costumes by Briana Bailey are gorgeous!
"A Warning To The Audience", do not walk but RUN to see this rare opportunity to enjoy this delightful production while it's here.
A GENTLEMAN'S GUIDE TO LOVE AND MURDER plays at the Ritz Theatre, 915 White Horse Pike, Haddon Township, NJ through February 3. For tickets and more information visit www.ritztheatreco.org or call 856.858.5230
Photos by Chris Miller