The FRINGE-y 5: BRITT BYRD On Why She Loves Life On The Fringe

It's the most wonderful time of the year for Nashville's theater community: 2017 Sideshow Fringe Festival opens tonight with #ThrowbackThursdayLive! from 7:30 to 11 p.m. at the Actors' Bridge Studio at Darkhorse Theater.
Britt Byrd, winner of Nashville Scene's Best Actress Award, makes her directorial debut with the patriarchy-smashing and gender-bending Marian Or, (The True Tale of Robin Hood), adding to her already illustrious resume of acting accomplishments. She's played everyone from Janet Weiss in The Rocky Horror Show to the bumbling, buxom Brooke in Noises Off and would-be beauty queen Carnelle Scott in The Miss Firecracker Contest.
And now with an all-star cast of some of Nashville's finest actors, she makes her directorial debut as part of this year's Sideshow Fringe - so who could be a more appropriate person to kick off our Fringe-y 5 feature (be on the lookout for the next two weeks as we profile some of the most creative and imaginative people around these parts) than the uber-talented Britt Byrd - she's one of our favorites, for sure, and she may well be one of yours. If not, she certainly should be, so read on...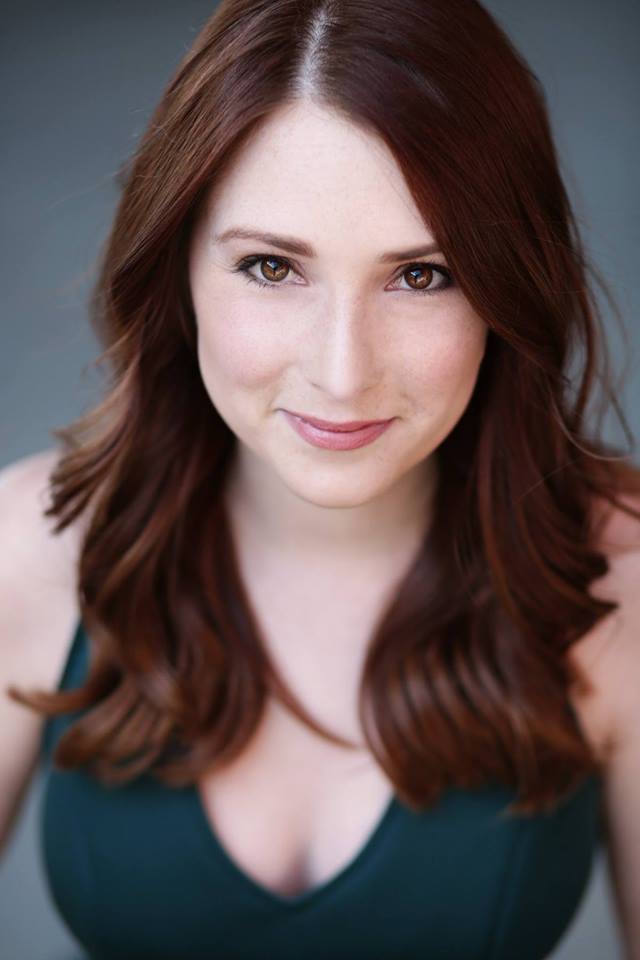 What was your first Fringe experience and how did it inspire you as an artist? My first Fringe experience was #ThrowbackThursdayLIVE! I was approached by Jessika Malone about participating and I was immediately intrigued by the idea so I courageously agreed to read from my high school diaries. I was I a nervous wreck as I shared the saga of my first big heartbreak and I went way over time but the response I received from the audience really surprised me. People laughed with me, not at me and I think that's when I realized that there was something really special about storytelling in that format. In sharing that part of myself that I had always assumed was too embarrassing or too shameful or melodramatic for anyone else to understand. TBT really broke me out of my comfort zone in a major way, both as an artist and as a person.
What makes Sideshow Fringe so special? Recently, a member of my cast answered this question and their response really resonated with me. "To Fringe is to say YES. To Fringe is to DREAM." While I can't take credit for it, I think that answer really sums up what makes Fringe so special and so absolutely necessary to our community. To Fringe is to collaborate. To Fringe is to dream big. To make bold bets. To seize opportunities to push yourself as an artist in ways that you wouldn't otherwise maybe be afforded with other companies. Year after year, I see members of our diverse community come together to create something a little more progressive or a little kooky but always interesting and thought provoking and fun. All because they dared to dream. To say yes.
How would members of the theater-going public know you? What are some of your biggest/best/brightest and most infamous credits? While I like to think it's from that time that I, along with a busty blonde puppet named Jolene, rode herd on the 2017 Midwinter's First Night hosts, I imagine most members of the theater-going public know me from two separate stints as Brooke in Noises Off or as Janet in The Rocky Horror Show. So, people probably know me as the girl that did a bunch of shows in her underwear.
Besides your own project, what Fringe offering most excites/intrigues you this year? I am really excited to see Diego Gomez's THE BACKPACK, Suspended Gravity's WOMEN WHO ROCK and Sailor & Maiden's collaboration with Nate Eppler on NINE EXITS. It's a very diverse and exciting two-week line-up this year so it's hard to pick just one!
Why should people come see Marian Or, (The True Tale of Robin Hood)? In light of recent events, I think telling this particular story is more important now than ever. I knew from the moment I first read the script that I wanted to share this idea of a gender-bending, patriarchy smashing take on the legend of Robin Hood on a broader scale. Not only is it thrilling and funny and sexy, it's also tremendously relevant to the conversations that we as a society are having about gender expressions and identity.
Marian also marks my tenth time collaborating with Actors Bridge Ensemble and Sideshow Fringe so I feel a great deal of pride for this project specifically. My cast and crew are so dedicated and have worked so hard to bring this story to life.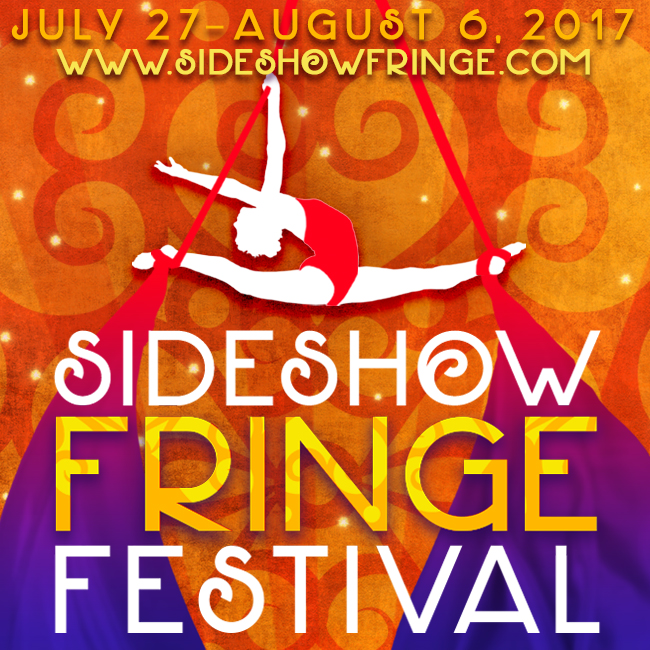 About 2017 Sideshow Fringe Festival Seventh Annual Sideshow Fringe Festival - billed as Nashville's Progressive Performing Arts Event, presented by Sideshow @ Actors Bridge - gathers hundreds of local artists for what promises to be its largest endeavor in its seven-year history. Sideshow Fringe runs July 27 through August 6 at various Nashville locales.
Named as one of CNN's Most Intriguing Festivals in its "Best of the US" compendium of events, Sideshow Fringe Festival gathers some of "the most exciting performing arts Music City has to offer" for two full weekends of "electrifying, gravity-defying performances."
The 2017 edition of Sideshow will include a wide variety of performance styles including circus, comedy, dance, theatre, performance art, storytelling, puppetry, aerial arts, improv and clowning.
"Nashville is growing by leaps and bounds all around and the Fringe Festival is, too!" says Jessika Malone, program director for Sideshow Fringe. "We are excited to expand to two weeks in our seventh summer of celebration to meet the demand for the most adventurous performing art our city has to offer. The fringe is my favorite time of the year because it's all about expressing yourself courageously, embracing eccentricity, and celebrating authenticity in all its forms."
Individual tickets for paid performances are $15 each. Sideshow also has a Triple Play package for viewers to pick any three shows for just $35. Audience members can also explore all of this year's eclectic performances with an All-Access Pass, which covers everything the festival has to offer for $150. Free pop-up performances and other programming will be available in various locations throughout the Festival, including Richland Park.
The Sideshow Fringe Festival is a program of the Actors Bridge Ensemble led by co-founders Jessika Malone and technical director, Mitch Massaro. Daniel Jones joins the team this year as creative producer.
Tickets: Tickets are $15 and 50% of all box office proceeds go to participating artists. Tickets are available at www.sideshowfringe.com and at all festival venues. All Events will be held in one of the festival's four main venues: The Black Box Theatre at Belmont university, The Darkhorse Theatre, The Actors Bridge Studio in Darkhorse Chapel and Richland Park.
Highlights of the 2017 Sideshow Fringe Festival include:
High-Flying Aerial Thrills This summer features five aerial offerings in the Black Box at Belmont including: FALL's special encore presentation of A Bending Of Its Own Kind, which debuted to a standing-room-only crowd at Oz Arts Nashville in June 2017 and features an all-new invented aerial apparatus based on the x-rays of artistic director Rebekah Hampton Barger's spine; New Altitude, featuring mother/daughter pair Thérèse Keegan and Lizard Walker, returns with Lines Interrupted - an all-new family-friendly aerial spectacular; Suspended Gravity spotlights the legendary women who have made music history in an original circus celebration Women Who Rock; and Chimerical Circus will make their fringe debut with an exploration of the identity of the performer and their many masks.
New Local Plays Nashville playwright Nate Eppler (Osborn Award Winner, Nashville Rep's Playwright-in-Residence) pairs with fringe favorite puppet troupe Sailors & Maidens for an Nine Exits; Britt Byrd, winner of Nashville Scene's Best Actress Award, makes her directorial debut with the patriarchy-smashing and gender-bending Marian Or, (The True Tale of Robin Hood); and Diego Gomez presents a world premiere workshop of The Backpack, an experimental performance format integrating traditional and forum theatre practices.
Returning Fan Favorites #ThrowbackThursday kicks off the 2017 Sideshow Fringe with the hottest, sexiest, most awkward tradition of them all - an interactive open mic where brave audience members can dust off their teenage diaries and reveal the inner thoughts of their younger selves hosted by Cassie Hamilton and Mallory Kimbrell of Sailors & Maidens / Meryl & Joyce.
Fringey Fun Sideshow fan favorites Conway Preston and Kara McLeland are back with an interactive comedy fantasy adventure, The Lost Medallion of Gondalor: A Choose Your Own Adventure, and filmmaker and puppeteer Madeleine Hicks will pop up her Sixty Second Cinema at select and secret locations throughout the festival and present your favorite films in a new format that gets in all the goods in under a minute!
Spinning Yarns abrasiveMedia presents an interactive live podcast Mixer Live: For the Love of Loving; Josh Campbell of Spillit Memphis returns to the Fringe to host both a free storytelling workshop and a new format story slam, The Nerve Slam; and F. Lynne Bachleda shares her tales of learning about life while driving for Lyft in Stories From The Backseat.
History of Fringe Fringe theatre is a term used to describe theatre and related performing arts that are not of the traditional two- or three-act play format. The term has been adopted by the Edinburgh Festival Fringe and by alterNative Theatre festivals internationally.
About Actors Bridge Actors Bridge Ensemble is a professional theatre company and actor-training program now in its third decade serving Nashville. Our mission is to tell the stories that impact our community by producing provocative and socially relevant theatre, creating new theatrical works, showcasing emotionally authentic ensemble acting and fostering a nurturing environment where theatre artists at any stage in their development may train and assist in the production of professional theatre.