Latest News on Native Theatre
Stage Credits
Productions
[Broadway, 1925]
Producer
Native Theatre News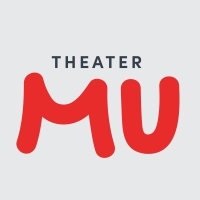 Theater Mu Announces 2022/23 Season Featuring Four World Premieres
by Chloe Rabinowitz - Aug 22, 2022
To celebrate 30 years of Theater Mu, its 2022/23 season—dubbed the Pearl Anniversary season—will feature four world premieres and a conference honoring Asian American theater luminaries. 
Playwrights Horizons and The Parsnip Ship to Launch THE DETOUR SERIES Site-Specific Audio Journeys
by Chloe Rabinowitz - Aug 18, 2022
Playwrights Horizons and play development company The Parsnip Ship present The Detour Series, are premiering two commissioned, site-specific audio journeys through Hell's Kitchen, Playwrights Horizons' neighborhood, September 1-25.
Theatre Communications Group Announces RESPOND Grantees for THRIVE! Uplifting Theatres of Color
by Chloe Rabinowitz - Jul 8, 2022
Theatre Communications Group has announced the recipients of $10,000 RESPOND grants as part of the THRIVE! Uplifting Theatres of Color program.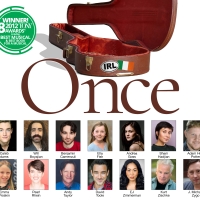 Berkshire Theatre Group to Present ONCE
by Chloe Rabinowitz - Jun 22, 2022
Running July 1 through 16 at The Colonial Theatre, the audience will be transported to a bustling Irish pub with a stage full of incredibly talented actors singing and playing their own instruments. 
Casts Announced for B.R.O.K.E.N CODE B.I.R.D SWITCHING World Premiere & More Berkshire Theatre Group
by Chloe Rabinowitz - Jun 7, 2022
Berkshire Theatre Group and Kate Maguire have announced casting for shows in BTG's Early Summer 2022 Season. The full season will feature B.R.O.K.E.N code B.I.R.D switching, a world premiere play and recipient of an NEA Grants for Arts Projects Award and more.
Stages Theatre Company Announces 2022-23 Season
by Chloe Rabinowitz - Mar 25, 2022
Stages Theatre Company has announced the 2022-23 Season of Possibility featuring a diverse blend of plays and musicals focusing on friendships, adventures, and endless possibilities! 2022-23 Season is sponsored by UnitedHealthcare.
New York Theatre Workshop Announces Three New Companies-In-Residence
by Chloe Rabinowitz - Jan 13, 2022
New York Theatre Workshop has announced that Safe Harbors NYC, Dominican Artists Collective and JAG Productions will join Noor Theatre as Companies-In-Residence at NYTW.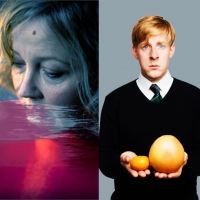 BWW News: New Digital Theater Festival Creates a Platform for Irish Artists in America
by Lora Strum - Nov 12, 2021
"We want people to put down that green beer and pick up real Irish culture and literature," Rex Daugherty, Solas Nua's Artistic Director of Theatre, says. "The arts are one of Ireland's biggest exports, and its best work is happening now."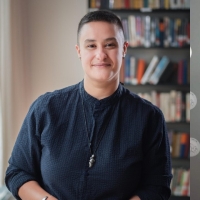 Mariam Bazeed And Rhiana Yazzie Announced As Co-Recipients Of The 2021 Lanford Wilson Award
by Chloe Rabinowitz - Jun 28, 2021
The Dramatists Guild of America has announced that the co-recipients of the 2021 Lanford Wilson Award are Mariam Bazeed and Rhiana Yazzie. The award will be presented at the Guild's awards ceremony at a later date. The writers will also each receive a $20,000 cash prize.
TOWN OF LITTLE SAGAS From SPIDERWOMAN Premieres May 3
by A.A. Cristi - Apr 26, 2021
Spiderwoman Theater, the legendary downtown New York theatre ensemble, premieres "Town of Little Sagas," a new podcast series that begins airing on Monday May 3 at 12:01am.