Nashville Theater Scene Heats Up at Midwinter's First Night 2019
Performances from productions of director Brian Jones' Avenue Q, for Nashville's Circle Players - Middle Tennessee's oldest community theater organization - and Center for the Arts' Newsies, directed by 2019 Theaterati of the Year nominee Mark David Williams, are among highlights of next Sunday's Midwinter's First Night - Celebrating 30 Years in Nashville.
/nashville/article/First-Nights-Top-Ten-of-2018-Announced-in-Nashville-Tonight-20181210
Nashville's The Larry Keeton Theatre, 108 Donelson Pike, will play host to the Sunday, January 13 celebration that will feature the presentation of the Broadway World Nashville awards for the 2017-18 season, as well as the announcement of winners of 2019 First Night Awards, critic Jeffrey Ellis' annual recognition of the best of the best of Nashville/Middle Tennessee area theater presentations and performances. The First Night Awards were originally conceived and presented for the first time in 1989, subsequently evolving with the addition of The First Night Honors and other theatrical events to salute live performance.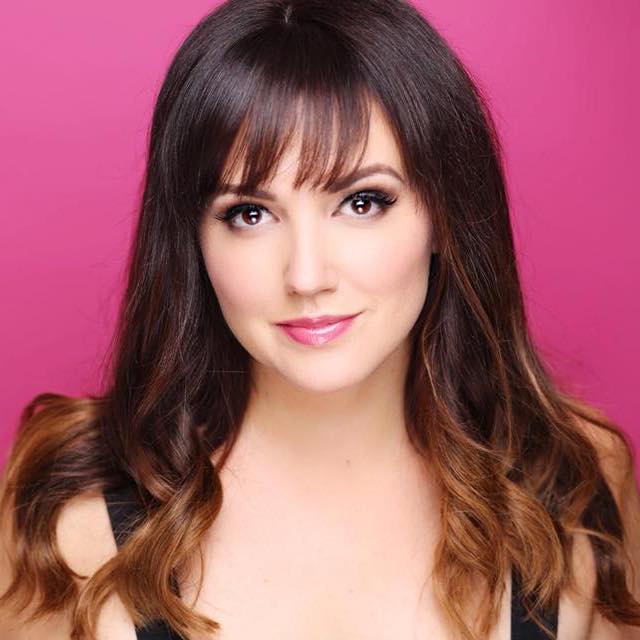 Co-hosts for the annual event - often described as "what would happen if Sarah Silverman and the Golden Globe Awards had a baby using sperm from The Tony Awards" - are Jeremy Benton (fresh off the national tour of Irving Berlin's White Christmas), Rachel Potter (2018 First Night Award-winning outstanding leading actress in a musical whose Broadway credits include The Addams Family and Evita) and 2019 First Night Award nominee for outstanding leading actor in a musical (for Nashville Repertory Theatre's Avenue Q) Bradley Moore, who earlier toured with Book of Mormon.
Lindsey Mapes Duggin, Daxton Patrick and Austin Jeffrey Smith, the stars of Ellis' upcoming production of Singin' in the Rain (which runs February 8-23 at Arts Center of Cannon County in Woodbury) will open the show with a musical number from that classic musical, which is now in rehearsal. Other featured performers for the event include Kristian Dambrino, Shelby Jones and Taylor Tracey, as well as First Night Award nominees Jason Ross and Weslie Webster from Cumberland County Playhouse's critically acclaimed Sweeney Todd, The Demon Barber of Fleet Street; Jenna Pryor, Molly Rocket, Meggan Utech and Shelbi Albert from Booty & The Jew; as well as the cast from Dream Reality Group's Footloose, directed by Logan Taylor.
A very special part of the celebration will be the introduction of the First Night Class of 2019 Most Promising Actors, a group of some of the brightest young actors in Tennessee, including: Sevon Askew, Lucas Beckett, Seth Bennett, Brooke Bethel, Samantha Blake, Kamryn Victoria Boyd, Seth Austin Brown, Alex Drinnen, Michael Dunaway, Isaiah Frank, Robin August Fristch, Elizabeth Golden, Bobby Hogan, Jack Jones, Sam Kell, Tori Kocher, Chamberlin Little, Lexie McEntire, Elisha McFarlin, Briana Middleton, Charlie Munday, Daxton Patrick, Nate Paul, Kayla Petrille, Emma Puerta, Austin Querns, Abbey Rhyne, Liam Searcy, Austin Jeffrey Smith, Nicholas True, Braden Wahl and Lauren Yawn.
Presenters for the event will include actress Megan Blevins, 2015 First Night Honoree Kaul Bluestone, Kristian Dambrino from The Larry Keeton Theatre's Steel Magnolias; Brooke Leigh Davis and Terrell Hunt from Street Theatre Company's Brooklyn the Musical; Lipscomb University's Elizabeth Golden (Godspell), Evan Grabenstein from Way Off Broadway's Unidentified Human Remains...; AJ Harris from Circle Players' Beauty and the Beast; Craig Hartline and Gregory Williams Welsch from ACT 1's The Little Foxes; Candace Ominra-Lafayette from Center for the Arts' Memphis and Street Theatre Company's Eclipsed; actress/writer Amie Lara; Cheryl Restel from Street Theatre Company's Civil War; Nicholas Ryan and James David West from Circle Players' Hair; Brittany Blaire Andersen and Kiana Schofill from Arts Center of Cannon County's Singin' in the Rain; Emily Maria Seifert from Circle Players' Newsies; Jena Salb from The Keeton's 25th Annual Putnam County Spelling Bee; 2018 First Night Award winner, for Wild Card Productions' Lady Day at Emerson's Bar and Grill, Jennifer Whitcomb-Oliva (most recently seen in Studio Tenn's Beauty and the Beast); and the cast of Jeffrey Ellis Presents' The Boys in the Band, featuring Russell Forbes, Brad Hunter, Patriq James, J. Robert Lindsey, Bradley Moore and Jon Rogers.
At the door, tickets will be $18 cash or $20.55 credit/debit. Advance tickets sales are available at https://www.eventbrite.com/e/midwinter-first-night-tickets-53751873300?ref=estw.
Jeffrey Ellis is a Nashville-based writer, editor and critic, who's been covering the performing arts in Tennessee for more than 35 years. In 1989, Ellis (read more...)