GOOD MORNING, THEATERATI for May 10, 2017
GOOD MORNING, THEATERATI! Welcome to Wednesday, May 10, 2017...which prompts us to ask the musical question: Who remembers the Saturday Night Massacre back in the 1970s, during which Richard Nixon fired the special Watergate prosecutor and all hell seemed to break loose (even more than it had already) in Washington, D.C.? We live in unsettling political times in the 21st Century, which makes us even more likely to retreat to a darkened theater, from which we can be transported to another time and place where we can escape the reality of our lives for a couple of hours and somehow come to terms with what's going on around us and, perhaps, to plot something to help us out of this dire situation. Free you imagination and live life dramatically!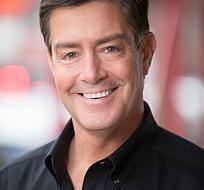 Perhaps you should follow the lead of Scott Seidl: You still have time to claim a role in Across the Lines, the new musical in development by Scott Seidl and Stephen Kummer and produced by Ashley Chasteen: Auditions are today from 4 to 8 p.m. This version of the show will feature six actors, four of whom will play multiple roles. Auditions are today at Gary Musick Productions; appointments are encouraged but not required. Actors can email acrossthelinesplay@gmail.com. The five performances will take place July 20-22 at CenterStage in Gallatin.
Across the Lines follows the true life journey of Robert A. Ragan during the Civil War as he navigates his way, not only from the South to where his heart lies in the North, but through the changing allegiances of his family and friends in East Tennessee. Who can he trust? Where can he hide? His story comes alive as he shares the terror, and at times the humor, of his race to the blue hills of Kentucky. The people he meets and ultimately guides, help paint a picture of a national conflict in a very poignant and personal way.
Throughout the piece, this new play is commented on in a touching and sometimes boisterous way, in the songs of "The Soloist." She frames the action with an emotional score by the songwriting team of Scott Seidl and Stephen Kummer. It's a story that spans a lifetime that can often pass in the blink of an eye. R.A. Ragan most cross the lines from South to North, from friend to foe and from life to death.
"Since the show is based on a true story that took place in and around East Tennessee - the hills, valleys, rivers and mountains are the perfect backdrop for this tale of division and desperation," Seidl explains. "The people who populate this saga run from heartbreaking to hilarious. Not to mention the incredible talent that's based in and around Nashville!
"Also, my collaborator, Stephen Kummer is based there (and everyone loves Steve) and I love the theatre vibe of the city. Sadly for me, I didn't truly discover it until I moved back to New York. I began writing this particular piece when I was living in Nashville. I was hoping to get it on its feet during the 150-year anniversary of the Civil War. We did a reading of it at a theater in South Dakota, but, then other shows ended up taking precedence and it was set aside.
"As I've been watching what's happening in our country now, I realized the piece is more relevant than when I began it. The strong division in the country that bleeds into a division of friends and even family has, sadly, once again become the norm. That idea is at the heart of much of the show."
News comes from Memphis that Olivier Award-winning playwright Katori Hall (whose The Mountaintop was presented in Nashville in a production directed by First Night Honoree Jackie Welch and starring Mary McCallum and Rashad Rayford - who won the First Night Award for best actor for his performance as DR. Martin Luther King Jr.) has been named artistic director of Hattiloo Repertory Theatre in its efforts to establish itself as the leading exponent and proponent of African-American theater in Tennessee's largest city. Hall, who's working on a musical based upon the life of fellow Tennessean Tina Turner, and who calls Memphis, New York City and Switzerland her home bases now, will serve as artistic director while commutinG. Hall's selection as artistic director is brilliant: All of her work is suffused with a sense of Memphis, its heritage and history, its art and its creativity. It doesn't hurt that Hattiloo, which used to be housed in a storefront near the famed Sun Recording Studios, has now moved into a new $4.3 million state-of-the-art facility.
Today, Nashville Repertory Theatre kicks of its annual Ingram New Works Festival, which this year features the unveiling of five new works - including one by Christopher Durang - through May 20. All staged readings begin at 7 p.m. and are held at the Nashville Public Television building at 161 Rains Avenue. Make reservations at www.nashvillerep.org. Admission is $10 per person and a festival pass - providing one person admission to one reading of each play - is $35 per person. This year's schedule includes plays by Nate Eppler, Stacy Osei-Kuffour, Gabrielle Reisman, Andrew Rosendorf and a new play by Tony Award-winner Durang, whose new play will be presented on May 19 and 20. Among the other new plays being presented during the annual festival:
Primary User by Nate Eppler (May 10 & 17) - Oz and Mia built a chatbot. They used Oz's social media posts and emails and texts as a basis for the personality of this digital assistant. When Oz suddenly dies, Mia is unexpectedly left with a digital monument. But she isn't the only one grieving the loss - Oz's new fiancé Liz had no idea this is what Oz and Mia were working on. When Mia offers a copy to Liz, the women do not agree on who can claim ownership of the technology or ownership of the grief. (Adult Content, Adult Language)
Pattern Seeking Animals by Gabrielle Reisman (May 11 & 18) - Louisiana's coastline is disappearing. A plot of land the size of a football field is swallowed every hour by rising water. As the ocean creeps up on the town of Jean Lafitte, scientists and state administrators bargain over its future, and a theatre troupe arrives to tell the town's story. When a storm threatens everyone's plans, the citizens of Jean Lafitte - from the mayor to a pair of young Piggly Wiggly employees trying to make some sense of what comes next. (Adult Language)
Mermaid by Andrew Rosendorf (May 12 & 16) - When Everett, 9-years-old, tells his parents he's a girl, it shakes up the entire family and sends them smashing into an altercation with their own beliefs - no matter how liberal they think they are. Mermaid explores our ever-evolving understanding of the spectrum of gender and sexuality, of masculinity and femininity, and where we presently are with it in society - especially when looking at the gap between generations. (Adult Content, Adult Language, Frank Discussions of Sex and Sexuality)
Big Nose by Stacy Osei-Kuffour (May 13 & 15) - Regina hates her nose. She believes she was cursed by her father when she ran away from Africa to live in the United States and that her nose is growing larger and larger and slowly taking over her face. Due to her fears, Regina is increasingly paranoid and has become a shut-in. She starts working for a bizarre phone sex line and saving up for an operation to "fix" her nose. When her sister arrives at her doorstep with news about their father and a strange new husband in tow, Regina's world starts to break open. (Adult Content, Graphic Language, Strong Sexual Content, Violence)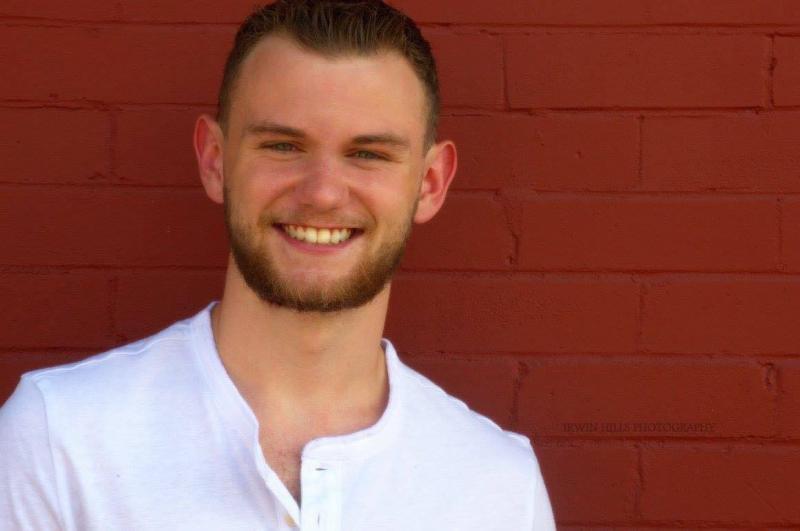 We're sending out wishes of "happy birthday" to actor/singer/stage manager and our progeny Austin Jeffrey Smith, who'll next be onstage as Bert in Mary Poppins at The Larry Keeton Theatre...he's really swell!; the edifying and charming Graham Mote; film and tv actress Rebecca Lines; actress and new mom Ashley Cobb Williams; actor Charlie Winton, now onstage in Chaffin's Barn Dinner Theatre's production of Beau Jest; and the man with the baton, Cumberland County Playhouse's resident musical director Ron Murphy, who's one of the best there is on the planet! They share the day with America's most infamous actor, John Wilkes Booth (who, apparently, thought I was sitting in the president's box at Ford's Theatre and was hoping to settle a score for a bad review in which I complained that my seats sucked). It's also the birthday of hoofer Fred Astaire, who with his sister Adele, made theater dance! Today also marks the birthdays of composer Max Steiner; filmmaker Dimitri Tiomkin; the amazingly talented Nancy Walker (who made Broadway history long before she became Rhoda's mother on TV); playwrights Arthur Kopit and Suzan-Lori Parks; and actor Josh Young.
Beyond the Fringe - which featured the talents of Dudley Moore, Peter Cook, Jonathan Miller and Alan Bennett - debuted at London's Fortune Theatre in 1961. We weren't there, although we were on a Rhodes Scholarship to study theater criticism at Oxford. Dancer/choreographer Carol Haney, probably best known for the "Steam Heat" number in The Pajama Game, died at 40 years of age in 1964. The sequel to The Best Little Whorehouse in Texas (what we wouldn't give to direct that show!), The Best Little Whorehouse Goes Public, debuted in 1994, playing just 16 performances (the original tallied 1,584 performances)! The live, onstage version of Disney's Tarzan opened in 2006, featuring a score by Phil Collins (Jenna Pryor and Collin Peterson starred in a production, under the direction of the dramatic dentist himself - 2015 First Night Honoree Darryl Deason - at Arts Center of Cannon County a few season back).
That does it for us this morning, gentle readers, but we'll be back on duty tomorrow morning. In the meantime, always heed our admonition to CELEBRATE THE MAGIC OF LIVE THEATRE!
Jeffrey Ellis is a Nashville-based writer, editor and critic, who's been covering the performing arts in Tennessee for more than 35 years. In 1989, Ellis (read more...)