GOOD MORNING, THEATERATI for June 8, 2017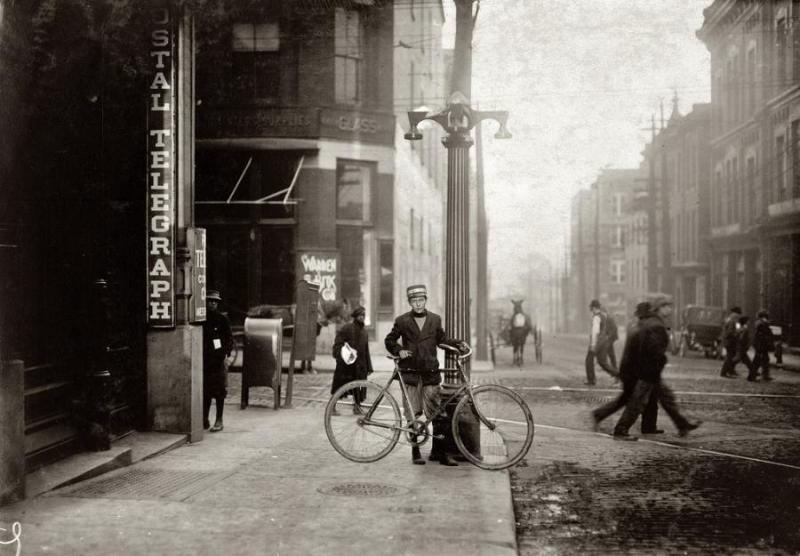 GOOD MORNING, THEATERATI! It's Thursday, June 8, 2017 - which means it's #theaterThursday (seriously, you could help a guy out here and make that hashtag a #thing) and your latest opportunity to live life dramatically! What better way to do that than by making plans to get yourself to the theater and see a show, live onstage...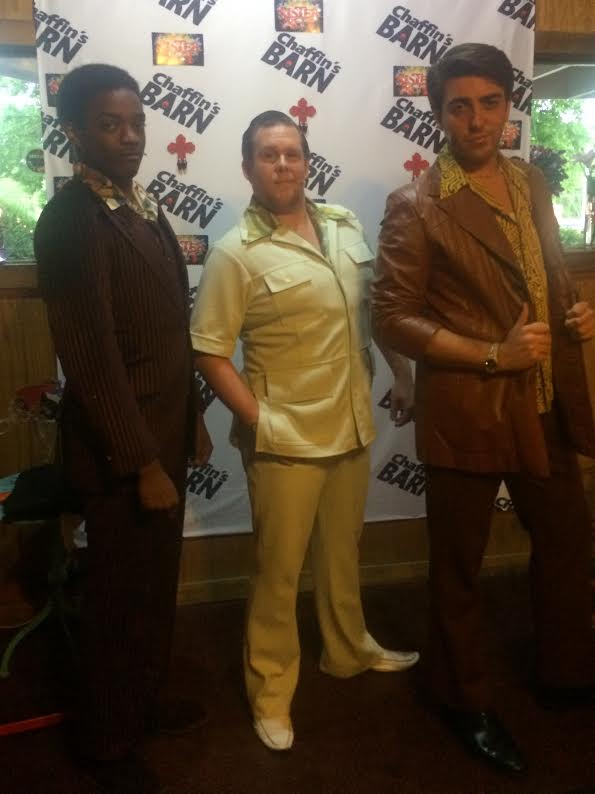 #herecomethenuns Out at Chaffin's Barn Dinner Theatre, their latest - Sister Act, The Musical - opens today, with a cast led by Martha Wilkinson, Meggan Utech and Gracie McGraw, under the direction of Bradley Moore, with musical direction by Kelsi Fulton and choreography by Everett Tarlton. The show runs for seven weeks, so there's absolutely no excuse not to make it out to West Nashville to see it! We're seeing the show tonight, so you may expect a review of the spectacle and glamour on the morrow. In the meantime, cast member Alex Pineiro sends us this photograph of Gerold Oliver, Curtis Reed and himself, all decked out in their disco-era costumes (designed by Jamie Lyn Scott) for Sister Act!
Opening at the Belmont Black Box Theatre tonight is Beneatha's Place, directed by David Ian Lee and Summer Shack, for Verge Theater Company. Starring Aleta Myles, Elvis Karegeya, Brooke Ferguson and David Wilkerson, it's inspired by Lorraine Hansberry's iconic A Raisin in the Sun and the play's action follows the time frame of its source material and happens before the action seen in the second act of Clybourne Park. It will be performed in repertory with The Whale, which premiered last Friday night, and we won't be able to review Beneatha's Place until next Thursday. How great is it to see new and compelling material performed on a Nashville stage? Thanks to all the Verge-ans.
Tomorrow night - that's Friday for the calendar-challenged - Legally Blonde, the Musical, opens at Murfreesboro's Center for the Arts, and 2015 First Night Most Promising Actor Karissa Wheeler leads the cast of Towne Centre Theatre's All Shook Up on their very own first night. Meanwhile, at Darkhorse Theater, ACT 1 closes out the 2016-17 season with the Jason Lewis-directed production of Reefer Madness, the Musical, starring Cameron Gilliam and Ben Gregory, among a starry cast of local favorites (we're seeing Saturday night's show), and Ryan Greenawalt and David Ridley star in Street Theatre Company's opening night of Pippin at Holy Trinity Community Church (we'll be on hand for their first night on Friday). We'll recap all the other shows playing this weekend in tomorrow morning's edition.
Yesterday, we asked our gentle readers to weigh in on what they expect the outcome to be of this year's Tony Awards - to be broadcast on CBS Sunday night at the very same time the Nashville Predators play the Pittsburgh Penguins in the Stanley Cup Final at Nashville's Bridgestone Arena (yes, even we are all a-dither about bringing the Cup home to Music City!) - and while Memory Strong-Smith predicted a Preds victory, response was lackluster to say the least, with only a fraction of the usual number of responses received. Most everyone, it seems (including Erin Matthews Richardson, Michael Arwood, Rebecca Trauscht and Jan Vereb Rodems) cheering on Ben Platt and Dear Evan Hansen to Tony wins, Patrick Kramer suggested, "I'm predicting Come From Away is going to be the sleeper hit."
Kaul Bluestone predicted that The Little Foxes will dominate the play categories: "Well, so far, Laura Linney and Cynthia Nixon have taken the 'best' awards in their categories for The Little Foxes. How can other single performances touch the brilliance of role trading for every other performance? These ladies may be setting a new trend. They both deserve the accolades." And, as Luckie Amatrudo points out: "David Alford is in it!"
But perhaps Darci Wantiez summed it up best: "We are [the winners]. Looks to be some Great Performances on tap this year."
We can't wait!
Join us in singing a chorus or two or three of "Happy Birthday" to: actress and voice-over artist LaQuita James and "the mom" to all those amazing Theater Bug kids, actress-playwright-producer-director-wife and mother and multi-hyphenate Cori Ann Laemmel. They share their big day with, among others, Robert Preston, Alexis Smith, Jerry Stiller, Joan Rivers and Julianna Margulies.
From the BroadwayWorld Nashville archives, come these stories from the years past that might enlighten and entertain you today:
/nashville/article/Photo-Coverage-First-Night-The-Tony-Concert-20110608
/nashville/article/BWW-Interviews-On-the-Line-with-Caleb-Reynolds-from-Keetons-A-CHORUS-LINE-20110608
/nashville/article/BWW-Reviews-IDINA-MENZEL-in-concert-with-the-Nashville-Symphony-Orchestra-20110608
/nashville/article/BWW-Interviews-Down-on-Crossvilles-Skid-Row-All-the-scoop-on-LITTLE-SHOPs-Urchins-20110608
/nashville/article/OKLAHOMA-Opens-617-for-Summer-Run-at-Cumberland-County-Playhouse-20110608
/nashville/article/BWW-Interviews-PlaywrightActress-Whitney-Vaughn-Takes-on-The-Friday-Five-20120608
/nashville/article/Hey-Jef-Heres-My-Headshot-ELLIOTT-WINSTON-ROBINSON-20120608
/nashville/article/Laura-Harrington-Brings-Her-New-Novel-ALICE-BLISS-to-Nashville-For-A-PERFECT-36-Reunion-20120608
/nashville/article/BWW-Reviews-Browder-Directs-Proud-Revival-of-THE-BOYS-IN-THE-BAND-For-Out-Front-on-Main-20120608
/nashville/article/Nashville-Theater-Calendar-6815-20150608
/national-tours/article/BWW-Review-IFTHENs-Stunning-Performances-Intrigue-Nashville-Audiences-20160608
From our Theater Journal, we've gleaned these important events that transpired on this date in theater history for your edification: Richard Rodgers and Lorenz Hart made their songwriting debut with The Garrick Gaieties in 1925 at Broadway's Garrick Theatre. David Henry Hwang's FOB opened at the Public Theater in 1980. Peter Hedges' Baby Anger, directed by Michael Mayer and starring Kristen Johnston and John Pankow, bowed at Playwrights Horizon in 1997. And in 2015, Bombshell, the fictional musical from TV's Smash, featuring a score by Marc Shaiman and Scott Wittman, played a special one-night-only concert for The Actors Fund. Christian Borle, Nashville star Will Chase, Megan Hilty, Katharine McPhee and Debra Messing were reunited for the concert, which featured Terri and Darryl Deason in the audience.
And that's it for #theaterThursday, gentle readers - seriously, #usethedamnhashtag - and remember this: CELEBRATE THE MAGIC OF LIVE THEATER!
Jeffrey Ellis is a Nashville-based writer, editor and critic, who's been covering the performing arts in Tennessee for more than 35 years. In 1989, Ellis (read more...)