EVITA, GOOD MONSTERS Claim Top Honors at Midwinter's First Night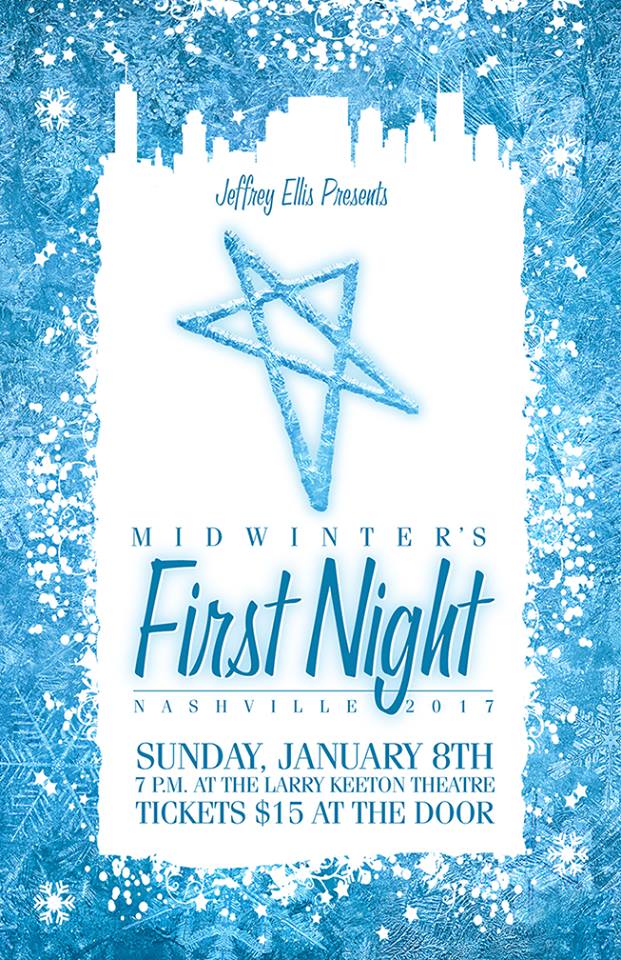 Studio Tenn and Tennessee Performing Arts Center's joint venture to produce Andrew Lloyd Webber's Evita in Nashville resulted in the production claiming the top prize as "Outstanding Musical of The Year" at Sunday's Midwinter's First Night event at The Larry Keeton Theatre. Nashville Repertory Theatre's production of Nate Eppler's original play Good Monsters took the title of "Outstanding Play of The Year" in the annual ceremony that dates back to its origins in 1989.
The stars of the two top shows - Broadway veteran Eden Espinosa, who played Eva Peron in the Studio Tenn/TPAC show, and Nashville's own Nat McIntyre, who took on the challenging role of Frank Wayne in Eppler's riveting new play - claimed top acting honors revealed Sunday night, along with Rachel Agee (for her role in Eppler's The Ice Treatment for Actors Bridge Ensemble) and Shawn Knight (as Amos Hart in Nashville Rep's Chicago).
A capacity crowd filled The Keeton to witness the no-holds-barred evening, hosted by Julia Marie Nettles, Jenna Pryor, Austin Jeffrey Smith and Taylor Tracey. Arron Holman worked the crowd during the evening to provide insight for the coming theatrical season in Nashville.
The cast of Expression City's Hairspray (which opens for a three-performance run this weekend at Holy Trinity Community Church) opened the festivities with a raucous rendition of "Welcome to the '60s," featuring Brian Best, Spencer Marie Hughes, Kate Adams and Howard Snyder among its huge ensemble. Other productions represented were The Larry Keeton Theatre's upcoming My Fair Lady, featuring J. RoBert Lindsey as Freddy Eynsford-Hill, who sang "On The Street Where You Live"; Center for the Arts' 9 to 5: The Musical, starring Memory Strong-Smith, Mary Ellen Smith, Katie Hahn and Matt Smith, singing "Shine Like The Sun" from the Dolly Parton score; and the cast of The Theater Bug's 7 Ways to Sunday, performing a song from the award-winning score by Eric Fritsch.
Gracie McGraw, Molly Balsam and Jenna Pryor opened Act Two of the awards show with a medley of Hamilton-inspired songs.
Winners of the 2017 First Night Award winners are selected by longtime Nashville/Tennessee theater critic Jeffrey Ellis, who is senior contributing editor to BroadwayWorld Nashville, who has been presenting First Night Awards in some fashion since 1988, along with the more august First Night Honors gala in September.
THE FIRST NIGHT AWARDS 2017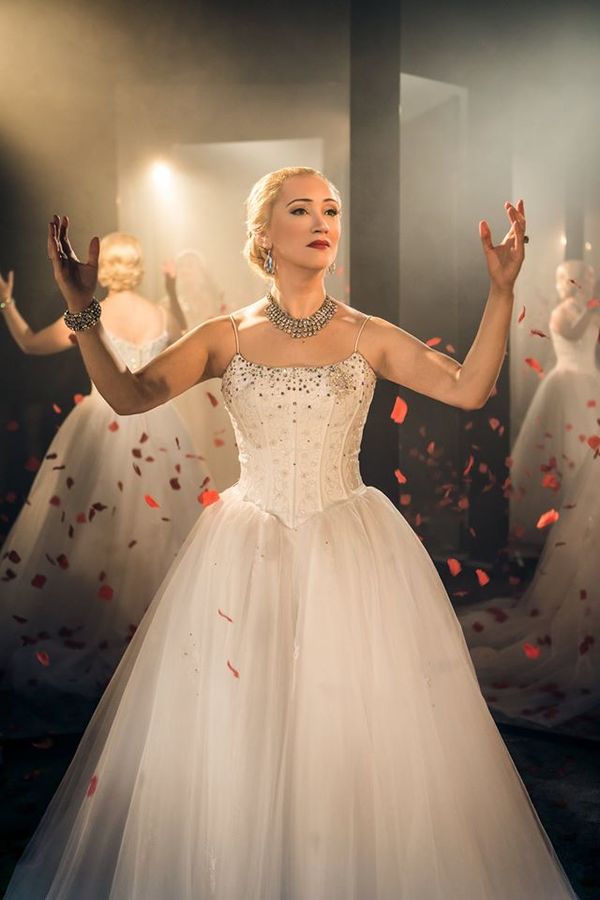 OUTSTANDING MUSICAL
Evita, Studio Tenn/TPAC
As assured and confident as any long-running musical now - or ever, for that matter - on Broadway, the altogether worldly and completely engaging production of Andrew Lloyd Webber's Evita, playing at Andrew Jackson Hall through September 18, gives Nashville audiences the kind of exceptional theater experience they've come to expect from Studio Tenn.
Broadway veterans Eden Espinosa, Anthony Crivello and the scene-stealing Ben Crawford lend an air of mainstem sophistication and panache to the show, to be certain, yet they are surrounded by a cast of Nashville-based actors, singers and dancers who underscore our city's self-proclaimed moniker of "Music City" to absolute perfection, lending credence to the belief that all music made in Nashville -- country or otherwise, but particularly musical theater music - is of higher quality than that created elsewhere.
Actually, this particular production goes far beyond what we've seen from the company to this point: While we've been impressed (maybe "gobsmacked" is more to the point) by what we've seen in the past from Studio Tenn's Matt Logan and Jake Speck, what we get from their Evita is the unexpected. It's a high-flying spectacle that engages and delights, sweeping audiences into a higher realm of theater that was perhaps alluded to in those earlier shows, but which remained tantalizingly out-of-reach. You knew, instinctively, that it was within their grasp but they needed a bigger venue to show off exactly what they were capable of doing onstage.
Sumptuously mounted and beautifully designed, Evita - brought to life in a historic, paradigm-shifting production from Studio Tenn in collaboration with Tennessee Performing Arts Center - welcomes its audiences into the fanciful world of musical theater the moment they enter the auditorium, instantly whisking them away to another time and place with all the magical attributes, technical wizardry and beautifully conceived staging that one has come to expect from Logan, Speck and their team of hometown creative cohorts, including Scott Leathers (whose lighting design is exemplary) and Maggie D. Harris-Caudill (whose wig and makeup design is noteworthy).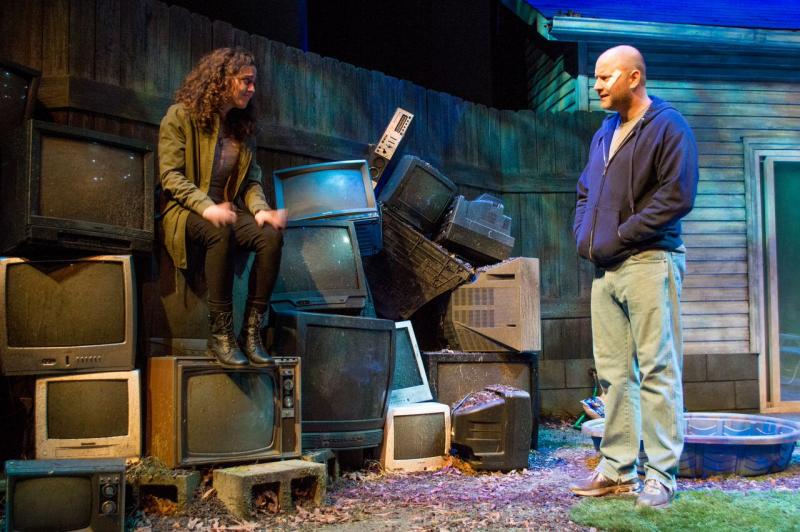 OUTSTANDING PLAY
Good Monsters, Nashville Rep
Make no mistake: Nate Eppler is far too good a playwright to remain Nashville theater's best-kept secret for much longer. If you need further proof of his brilliance (a word I don't use to describe people very often), even after witnessing it first-hand in his earlier plays - like the noirish Rear Widow, the imaginative Larries or the compelling Long Way Down - then get yourself as quickly as humanly possible down to the Tennessee Performing Arts Center's AnDrew Johnson Theatre and allow yourself to be immersed in his latest work of stage wizardry: the challenging, enlightening and provocative Good Monsters.
Good Monsters - in its world premiere production from Nashville Repertory Theatre, deftly directed with precision and with her trademark sensitivity by Rene D. Copeland - is as good a drama as you are likely to find anywhere on any stage in the world. Eppler's script fairly crackles with a fierceness too often missing from much of contemporary theater and there is an intensity to the two-hours of dramatic proceedings that will be hard to shrug off long after you bear witness to it.
To put it succinctly, Nashville Rep's production is theater at its finest: Copeland's six-member cast is extraordinary in their approach to the material, and the creative team provides a setting and backdrop - and more impressively, an ambience - that allows Eppler's play to be elevated beyond its scriptbound parameters to prove itself with the magnitude of all the meanings contained therein. In short, it's a stunning theatrical adventure that fires on all cylinders, drawing audiences into its dystopic story that somehow is accessible and thoroughly believable.
Good Monsters is ideally cast by Copeland with an ensemble of actors who bring the story to life with an overriding sense of fearlessness that is the earmark of theater that will last far beyond the final curtain. Eppler creates such a disturbing and altogether relentless world in which his uniquely original characters live that you will find your most deeply held ideas challenged and any pre-conceived notions irrevocably shattered.
That Good Monsters deserves to live a long life in theater worldwide is a given, particularly due to Eppler's exquisite turn of phrase, the economy of his language producing thoughts and reactions among his audience that were heretofore unknown and definitely unexpected - and giving full voice to the people who inhabit his fictional, yet all-too-real, world. The natural rhythms and pacing of his dialogue would have you believe the words spoken by the characters evolve naturally from their conversations and the circumstances in which they find themselves - as if Eppler is a documentarian, writing down what he's heard them say in life. That's what makes a Nate Eppler play so startling and, quite frankly, so magnificent: It all comes from the playwright's brain and, perhaps more importantly, from his heart and soul. He never takes the easy way out, his characters aren't always charming and likable, but it is obvious that he respects every single character he creates.
As he writes about some of contemporary America's most debated subjects - racism, police aggression, the socio-political divides among various segments of American society, the wars in Iraq and Afghanistan, turmoil on the homefront - and setting his action in a Tennessee town that is familiar to one and all, Eppler holds up a mirror to the audience, urging them to consider for the first time (or pehaps to reconsider) their own thoughts, actions and ethos. Clearly, it's an emotional roller-coaster, but it's a ride that anyone would be jonesing to take given the chance.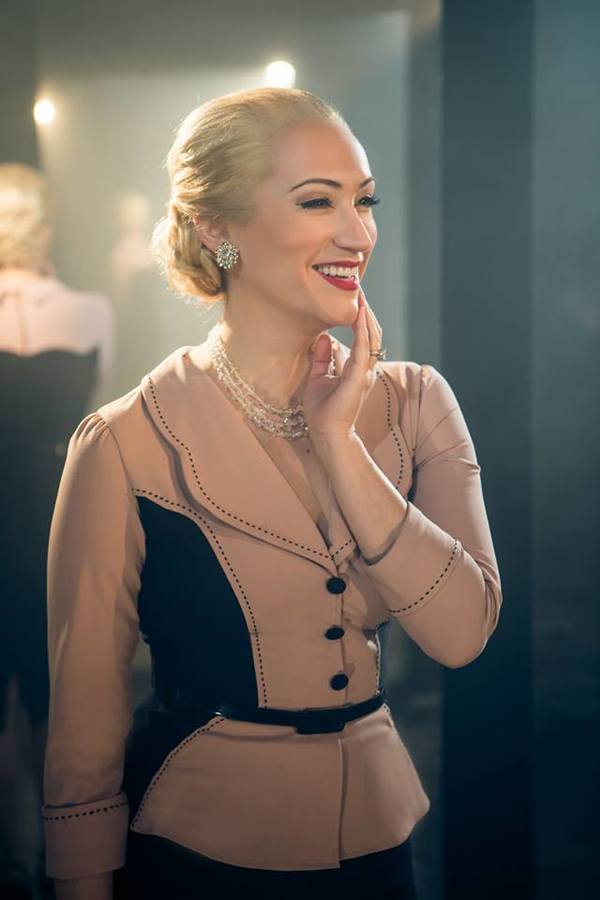 OUTSTANDING PERFORMANCE BY AN ACTRESS IN A MUSICAL
Eden Espinosa, Evita, Studio Tenn/TPAC
...By the time we are introduced to the force of nature that is Eden Espinosa as the 15-year-old Eva Duarte and she launches into "Buenos Aires" with the ensemble, it becomes very clear that this Evita is something very special indeed, and any misgivings about the opening quickly evaporate into the creative ether created by Logan and his startling band of compatriots.
Espinosa's performance is thrillingly theatrical, giving the Broadway diva a remarkable opportunity to showcase her talents to perfection and to prove her mettle as the star of this beloved musical. Fiery and spirited, ambitious and grasping, her Eva Duarte de Peron is eminently watchable: Her stage presence is palpable and her interactions with Crivello (as Juan Peron) and Crawford (as Che) allow her to act the role with aplomb and total commitment. The stunning moment at the top of Act Two when she takes to the balcony of the Casa Rosada to address her beloved descamisadoes with "Don't Cry For Me, Argentina" is filled with all the vocal pyrotechnics one could hope for, but it is her personal interpretation of the piece that will likely live on in memory for years to come.
But "Don't Cry for Me, Argentina" is but one of a cavalcade of musical numbers that allow Espinosa to do what she does best; in addition to the aforementioned "Buenos Aires" (which I could listen to in a constant loop for the rest of my life and be content), there is her staggering rendition of the revolutionary anthem "A New Argentina" and her exquisite duet to "High Flying, Adored" with Crawford's Che to up the ante. Finally, her plaintive performance of "You Must Love Me," interpolated into the theatrical score from the Madonna-starring film version of the musical, is heartbreakingly genuine and pairs Espinosa with Crivello in a haunting tableau of love, loss and longed-for spiritual redemption that will leave you breathless in its aftermath.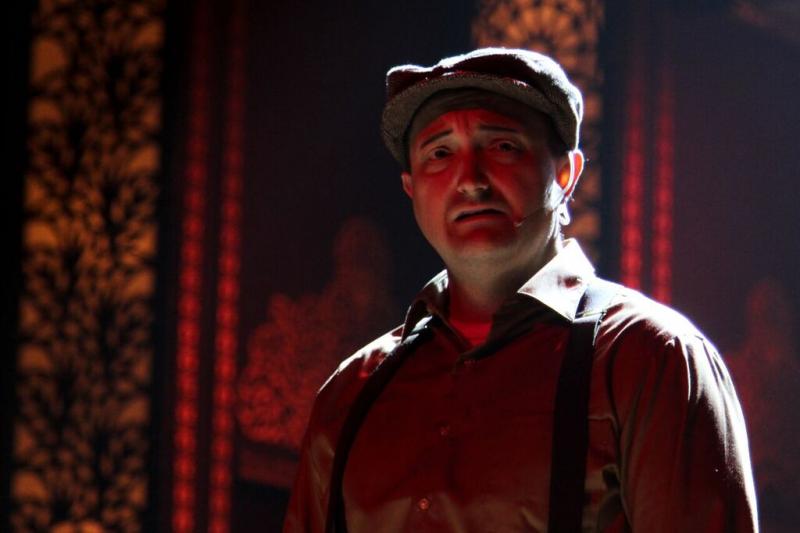 OUTSTANDING PERFORMANCE BY AN ACTOR IN A MUSICAL
Shawn Knight, Chicago, Nashville Rep
Filled with gamine chorines and femmes fatales, randy fourflushers and charming roues, disarming furniture salesmen and in flagrante delicto Jacks and Jills just itching to push the envelope of good taste and general decorum - the world of Chicago is filled with all sorts of intriguing personalities who are brought to life by some of Music City's finest actors (just how much they're really acting is up to you, gentle readers...) in what is most assuredly one of 2016's - nay, the whole 21st century, to date - finest productions.
Knight plays Roxie's dull and somewhat dimwitted cuckold of a husband Amos with so much warmth and sincerity that he fairly breaks your heart with his version of "Mr. Cellophane," one of musical theater's best second-banana anthems...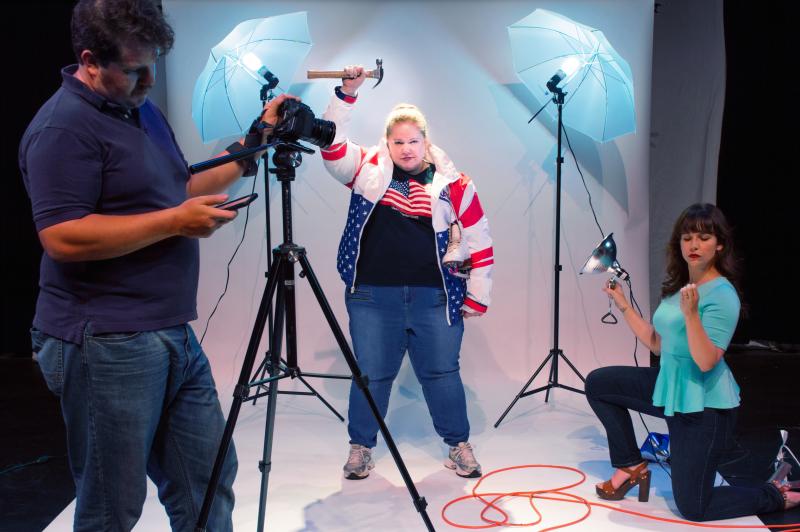 OUTSTANDING PERFORMANCE BY AN ACTRESS IN A PLAY
Rachel Agee, The Ice Treatment, Actors Bridge Ensemble
Rachel Agee's bravura performance - which, arguably, any actor would love to add to a resume - as a fictionalized Tonya Harding-like personality is enough to guarantee that audiences will continue to talk about the world premiere production of Nate Eppler's latest work, The Ice Treatment, for years to come. But there is so much more to the astounding show than just one scintillating portrayal: There's the playwright's uncanny ability to write dialogue and to create sharply delineated characters, the real-life inspiration for this fictional onstage treatment and the wonderful work of actors Tony Nappo and Amanda Card Compton, who give astonishing support to the leading player while showing off their own versatility.
To say The Ice Treatment is one of the most compelling new works to debut on a Nashville stage in years seems like so much hyperbole and somehow redundant - particularly considering Eppler's Good Monsters, which premiered as part of Nashville Repertory Theatre's 2015-16 season - but there it is. Without question, playwright Eppler and his beautifully constructed plays reiterate Nashville's role in helping to grow contemporary theater, and this exemplary production closes out Actors' Bridge Ensemble's 20th season in spectacular style, giving voice and providing credibility to the company's mission in grand and electrifying style.
While the early to mid-1990s are given their due in The Ice Treatment - who can forget the media firestorm and tabloid tumult that transpired as a result of the intense on-the-ice rivalry between Harding and the almost buck-toothed Nancy Kerrigan (here represented by "Princess Teeth") that resulted in an off-the-ice incident that was fueled by the white trash antics of Harding and her would-be henchmen? -Eppler's laser-like focus and his ability to create a fantastical world we can only dream of, allows the story to span decades of human achievement, touching upon such varied world events as the space race between the Russians and the Americans and the pop culture zeitgeist that spawned the current climate of reality TV and so much more.
OUTSTANDING PERFORMANCE BY AN ACTOR IN A PLAY
Nat McIntyre, Good Monsters, Nashville Rep
In Good Monsters, we are introduced to Frank Wayne, a police officer in a small town in upper Middle Tennessee "but still south of Kentucky," who is on indefinite unpaid leave after he shoots a young girl in a Wal-Mart parking lot. He's remained mostly silent in the aftermath of the shooting, even as he deals with hate-filled graffiti wrought by area kids on the aluminum siding of his house or the obliquely threatening phone calls from the father of the young girl he killed.
Nathanial McIntyre gives a completely unvarnished portrayal of Frank, stripping him of any stagey artifice to create a flesh-and-blood character whose broken heart and damaged psyche propels the story forward. While Frank's actions may indeed be reprehensible and the subject of much post-curtain deliberations among audience members, McIntyre creates a credible characterization that ensures audiences will view him with empathy, though it is free of any maudlin sentiment.

OUTSTANDING ENSEMBLE PERFORMANCE IN A MUSICAL
Assassins, Street Theatre Company
Patrick Kramer, playing both the Balladeer and Lee Harvey Oswald, displays his strong presence without ever going over the top in his portrayal of JFK's killer. The result is a chilling, near transmogrifying performance that will linger in your mind long after the show's curtain. He is ably matched by Evan Taylor Williams who, as John Wilkes Booth, is alarmingly charming in his self-assured take on the man who launched the American bloodlust for shooting our presidents when we disagree with them. Although I suspect Booth would speak with a more refined, almost British accent (he was a noted Shakespearean actor, after all, from a famous theatrical family), Williams speaks his words with a dialect decidedly more Southern, if slightly cornpone.
Mike Baum, in a welcome return to the local stage, is wonderfully manic as Charles Guiteau, who assassinated President James Garfield after his failed attempts to persuade the Republican administration to appoint him ambassador to France. Guiteau, as a character, is vastly more interesting (most likely given the fact that he's virtually unknown to American schoolchildren, of which I was one back in the day) and because Garfield is now revered as a potentially great president cut down in the prime of his life. Spend some time reading about the two men and you'll be fascinated by their shared story - the more you know, don't you know? Baum's performance of "I Am Going to the Lordy" is almost showstopping in its power and he elevates the tale with his superior focus.
Others among Tucker's cast who deserve every accolade possible include Jordan Ravellette, whose Leon Czolgosz is played with a down-to-earth earnestness that renders him surprisingly sympathetic; Curtis Reed plays John Hinckley Jr. as a troubled young man seeking some sense of validation; Taylor Kelly as Giuseppe Zangara, whose futile attempts to kill FDR resulted in his own death sentence; and Jack Chambers as the fiery Sam Byck, whose attempts to influence Leonard Bernstein rivaled his hatred of Richard Nixon.
Sara Catherine Wheatley very nearly steals every scene she is in with her pitch-perfect portrayal of Sara Jane Moore, the housewife-turned-would-be-assassin, who attempted to silence President Gerald R. Ford - whether her friendship with "Squeaky" Frome, the Manson "girl" who wanted to kill Ford in order to bring renewed notoriety to an incarcerated Charles Manson, was real or not. Frome, played seamlessly and unforgettably by Corinne Bupp, adds yet another stirring credit to the actress' burgeoning resume, as she slips easily and gracefully into her character.
Kudos are due, as well, to the four women in the show's ensemble who portray a colorful cadre of characters - from fair-going children to various presidents and the like - for their understated work: Taylor Simon (cornering the local theater market with another performance as firebrand Emma Goldman), Christina Candilora, Morgan Lamberth and Mary Kate Hughes are nothing short of spectacular in their unheralded, but completely necessary, onstage turns.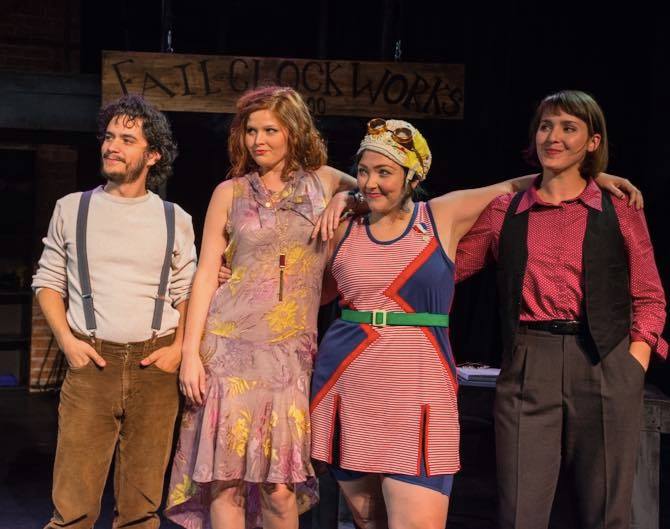 OUTSTANDING ENSEMBLE PERFORMANCE IN A PLAY
Failure: A Love Story, Actor's Bridge Ensemble
To be certain, there is one universal truth about life: As we grow older, there comes a time when we will realize that the people we love best, those individuals who make our lives truly worth living, the personalities that color our lives so vividly, will no longer be with us. And while their physical presence in our lives will be no more, we find ourselves comforted by the memories that remain in our heart of hearts.
Who knew that a whimsical, magical play - Philip Dawkins' evocatively written Failure: A Love Story, now onstage at Nashville's Darkhorse Theater in a thoroughly engaging production from Actors Bridge Ensemble in its 20th Anniversary Season - would speak so eloquently to that sense of pervasive loss brought on by the inevitable passage of time? Certainly, not I. Truthfully, I found myself in a puddle of emotions, fighting back tears and genuinely moved by what transpires in the almost two hours of
And, oh what a superb ensemble of people have been assembled by Malone to bring these beautiful flawed characters to life! Amanda Grace Creech is perfect as the very personification of the Roaring '20s; her Nellie is beautiful, to be sure, but there's an underlying sweetness to her portrayal that makes Nellie more accessible and believable. As the resolute and determined Jenny June, Cassie Hamilton becomes the ambitious young woman rather than simply playing her. Brooke Gronemeyer, as the sensible and focused Gertie, delivers what may be the most revelatory performance, showing off her wide range of capabilities, without even a hint of false staginess that would render her character just another theatrical conceit.
Diego Gomez, as the foundling and often misunderstood John N., very ably portrays the young man's outsider status in the family while gracefully displaying the tenderness of his heart. Tom Mason, as The Man to whom each of the sisters is drawn, seems at first an interloper in the gentle tale, is faced with perhaps the toughest assignment but succeeds admirably in evolving into a genuine member of the clan.
Jonah Jones and Sejal Mehta are superb as the intriguing brood's parents and, as members of the ensemble, seamlessly morph into other roles. The ensemble's other members, including Christen Heilman, Madeleinie Hicks, Margaret Horne, Alexandra Nuff, Nyazia Martin, Hillary Martin and Kimbrell, are equally adept - and integral - in the creation of the world in which the characters live.
OUTSTANDING DIRECTOR OF A MUSICAL
Matt Logan, Evita, Studio Tenn/TPAC
Not unsurprisingly, Logan's vision for Evita is awe-inspiring. As compelling as Evita is visually (Logan's eye for detail never disappoints - ranging from his gargantuan design for the Casa Rosada to his glamourous costumes for Espinosa and various set pieces that move in and out with unfettered ease), you may find so much joy in smaller, more intimate moments which prove what a capable and talented director he is.
For example, toward the end of Act Two (and, let's face it, Evita has one of the best second acts in musical theater) there is a scene in which the dying Eva sits slumped in a chair, while Peron stands behind her with his hand on her shoulder and the smoldering Che glares at her, half-turned away from the audience. All eyes are riveted upon Espinosa, who is given the opportunity to show off her acting chops to perfection, every slight gesture filled with meaning and ever note she sings heartrendingly potent. It is a moving and thoroughly devastating moment in the storytelling of the two-and-a-half hour, almost-completely-sung-through show. And yet, somehow, it's only a brief moment onstage that speaks volumes about Logan's deft directorial hand and the mutual trust of his trio of leading players and the man guiding them on this spectacularly theatrical journey.
His concept for "Rainbow High" is intriguing, as thoroughly captivating as anything you may have seen before or will see hereafter, a moment of sheer joy that soars theatrically toward the rafters of the cavernous theater and yet remains grounded in reality by the performances of Espinosa and the members of the ensemble who bring it so impressively to life. Logan refers to it as his "Bob Mackie moment" and the sheer impact of the number is indefinably rich and alarming in its fashionable intensity.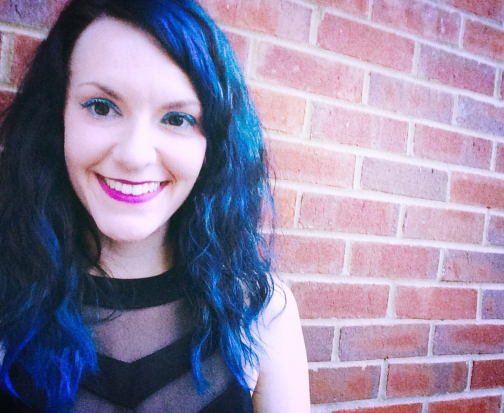 OUTSTANDING DIRECTOR OF A PLAY
Jessika Malone, Failure: A Love Story, Actors Bridge Ensemble
Directed with obvious care and empathy by the brilliant Jessika Malone, who surrounds herself with a top-flight production crew who ensure an astonishing physical production and an ensemble of actors who bring Dawkins' sweetly conceived characters and amazingly prescient story to life onstage, Failure: A Love Story is presented in a series of scenes that like so many stereopticon images that perfectly capture an American family experiencing life to its fullest during what came to be known as The American Century.
"None could imagine a happier family" than Dawkins' fictional Fails, a down-to-earth yet fanciful Chicago clan borne of the dreams of immigrants: Father Henry (Jonah Jackson) is a hardworking clockmaker, his beautiful bride (Sejal Mehta) is a no-nonsense matriarch. Their trio of doomed daughters - we are told in the play's opening sequence that each young woman will die with a year of her sisters, one from a blunt object, the second from "disappearance" and the third from consumption - include the beautiful baby of the family Nellie (Amanda Grace Creech), the aspiring athlete Jenny June (Cassie Hamilton), and the serious oldest child Gertie (Brooke Gronemeyer). Upon the occasion of their mother's miscarriage, the girls discover a foundling in the marshes along the Chicago River; named John N. (Diego Gomez), instantly he becomes part of the family, clutched to its very bosom. And into this beautifully conceived nuclear family unit comes Mortimer Mortimer (Tom Mason), a 1920s four-flusher cum masher whose boastful demeanor masks an open heart and who ultimately falls in love with each of the Fail girls, just as certainly as they fall for him.
While the time period of Failure: A Love Story is apparent throughout the play, the anachronistic touches (gadgets and tools from around the home become all manner of stage props and the clocks that fill the family's business and an impressive Kara McLeland becomes an anthropomorphized gramophone to provide musical accompaniment that includes both standards - "Let Me Call You Sweetheart" is a lovely ode to love, both familial and romantic - and original music that is era-appropriate and contemporary at the very same time) employed to convey the sense of time and placed do nothing to discount that. Rather, they underscore the play's universality, giving the story perspective and gravitas even while illuminating the fantastical story crafted by the playwright.
Malone's direction is elegant and unfettered: Her attention to detail ensures a fluidity that keeps the story moving ever forward even as its meanders back to previous events in a way that is easy to follow despite the oftentimes non-linear storytelling employed in Dawkins' exquisitely written script. Visually, with her team of creative designers, Malone crafts a physical presence for the play's setting that is viscerally compelling. Mitch Massaro's starkly simple, yet deceptively complex, scenic design provides the ideal backdrop for all the action that transpires - everything from a brand-new and shiny Stutz Bearcat falling into a roiling river littered with the detritus of Chicago's stockyards (Upton Sinclair has nothing on Dawkins' descriptive power) to a kaleidoscopic vision of the inner workings of a bustling business - and Kelly Andry's evocative lighting design further establishes the various times and places of the occasion.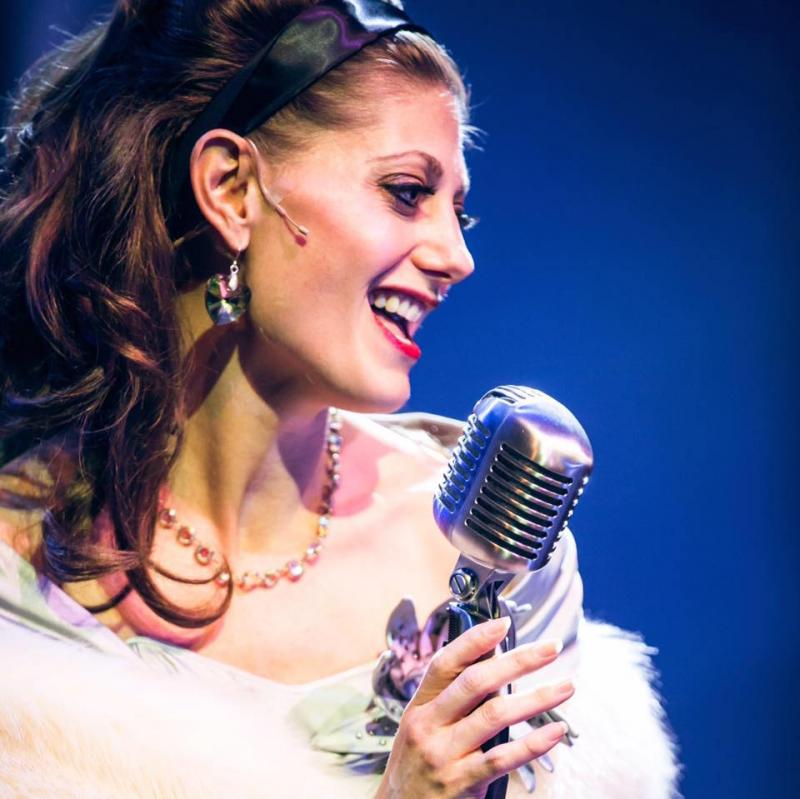 OUTSTANDING CHOREOGRAPHER OF A MUSICAL
Emily Tello Speck, Evita, Studio Tenn/TPAC
Perhaps never before has the story of Eva Peron's rise to power (and saint-like reverence among the poor of Argentina) been so evocatively told. Emily Tello Speck's choreography exquisitely interprets the story in movement that is at once technically challenging and deceptively simple: dancers move seamlessly and fluidly throughout the show, incorporating ballet and virtually every other discipline in dance while doing so. Thus, the driving rock beat of Webber's music is felt to the core, while the more classical/musical theater sequences come upon you almost unawares. Tello Speck's choreography does for musical theater dance in Nashville what Paul Vasterling's masterful choreography has done for Nashville Ballet: It elevates the art it represents and espouses.
Of particular note, Speck's choreography for "The Art of the Possible" is clever and inventive and slyly amusing in its droll and altogether sensual performance.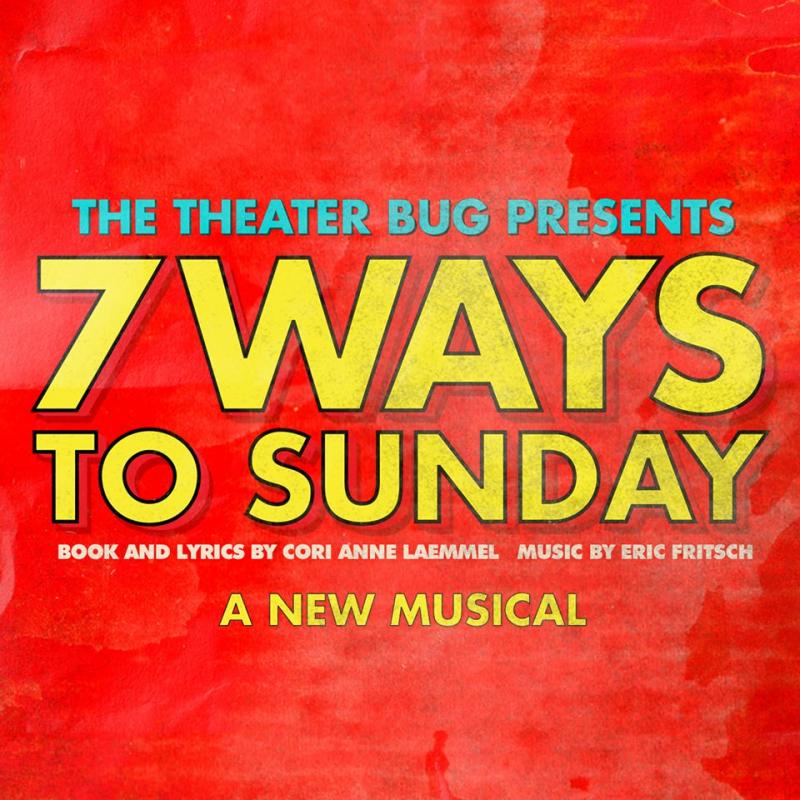 OUTSTANDING MUSICAL DIRECTOR
Eric Fritsch and Laura Matula, 7 Ways to Sunday
Fritsch's score - which evokes auditory images of Jonathan Larson, Jason Robert Brown and other noteworthy composers of contemporary musical theater - is performed with sharp focus by the six-member band of players, with Laura Matula's superb direction of the show's voices resulting in some of the finest harmonies you will ever hear onstage, performed with all the intensity one could ever hope to witness.

OUTSTANDING ORIGINAL WORK
7 Ways to Sunday, by Cori Anne Laemmel and Eric Fritsch, The Theater Bug
By far, the best and most sensible advice ever given me by someone hoping to help me deal with the loss of a loved one was this: "It gets worse before it gets better." Perhaps not as cheery and rosy as one might expect, it is nonetheless pragmatic and straight-forward - and it prevented me from committing some irrevocable act that would have left broken hearts and defeated spirits in its wake.
That advice - which I've given to countless others suffering from loss since I first realized its potency and truth - plays out onstage in numerous ways in the world premiere run of 7 Ways to Sunday, an emotional and heartfelt musical by longtime collaborators Cori Anne Laemmel and Eric Fritsch playing through February 6 at The Theater Bug, the Nashville home for the training and nurturing of the next generation of extraordinary theater artists.
Dealing with the heretofore difficult to discuss subjects of teenaged depression and suicide, 7 Ways to Sunday opens up a necessary dialogue that is sure to save lives (regardless of how melodramatic that sounds, could one come to any other realization after experiencing the altogether life-changing events depicted in the musical?) thanks to the brutal - yet somehow funny, moving and totally affecting - truths expressed in the latest work from Laemmel, Fritsch and the other artists who call The Theater Bug home.
To be certain, recalling the impact of the opening night performance of 7 Ways to Sunday is as emotionally draining and as genuinely uplifting as that debut showing.
The play itself is a compellingly crafted, beautifully written work of art that is set exquisitely to Fritsch's musical score that is at once new and inventive, yet somehow hauntingly familiar. With a lack of stagey artifice - although make no mistake about it: 7 Ways to Sunday is artfully theatrical - the story of young Sunday Miller (played with stunning alacrity and amazing maturity by Lilla Golgoczy-Toler) and the friends and family who populate her world is brought to life vividly and energetically.
There is perhaps no one more qualified to address the issues herein than Laemmel - in fact, there may be no one besides her who can so effectively delve into the mind of a young person and come out of it with a script that speaks so honestly and movingly about despair and depression, of love and hope, with an expert blending of humor and pathos - and who, time-after-time, brings out the best of her young charges, actors who thrive under her direction and, in the process, deliver some of the finest onstage performances you're likely to see on a Nashville stage.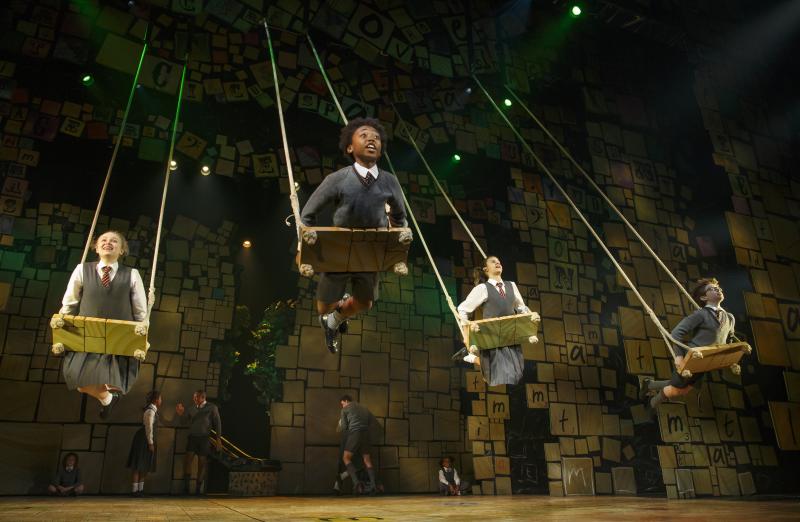 OUTSTANDING TOURING PRODUCTION
MATILDA THE MUSICAL
More than a mere prodigy and so much more than precocious could ever mean, five-year-old Matilda Wormwood is a genius: one who uses her imagination to whisk her away from the woeful confines of a home life with repulsive, repugnant and irredeemably bad parents and a lazy and feckless brother. Using her brilliant mind - despite all her family's worst efforts to stifle her creativity (her father, for example, always call her "boy" or an increasingly insulting panoply of names - Matilda creates stories that take her away from the horrid aspects of a life that exists only in Roald Dahl's acclaimed book, a book that makes her seem so real, so completely genuine to the countless readers -- both young and old -- for whom she exists on paper, in memory of words read, or in hearts in which she will forever continue to soar as a meaningful and inspiring character, no matter how surreal the world in which she exists seems to be.
Can there be a better way to capture Matilda's spirit so evocatively than in a sparkling new work for the musical theater? A musical journey through which we can chart her soulful, heartfelt ascent into a literary hierarchy in which readers can live vicariously? Matilda's forays into a fictional world of devil-may-care adventure, oftentimes aided by her gift for telekinesis or her penchant for clever tricks (like switching her father's hair oil with her mother's peroxide) - which is at once darker than other offerings of like ilk, yet somehow rather more confectionary than even the fluffiest of musical comedies - lend themselves exquisitely to
Matilda the Musical
, the critically lauded stage extravaganza that is somehow effervescently uplifting while remaining grounded.
Now onstage at the Nashville's Andrew Jackson Hall - the larger of Tennessee Performing Arts Center's three theaters - as part of the 2015/16 HCA-Tri Star Health Broadway at TPAC series, Matilda the Musical is sure to entertain and delight you, while provoking you to think about the power of books and the fantasies found therein.
Offering audiences a sincere appreciation of the written word, via a creative and artfully conceived entertainment that cannot help but touch your heart in unexpected, yet ever so welcome, ways, Matilda the Musical - with a cleverly written book by Dennis Kelly and music and lyrics by Tim Minchin that captures the very best of the Dahl-written source material - offers a story that is somehow moralistic without ever becoming preachy, while remaining refreshingly free of dogma or didactic overreach.
Rather, Matthew Warchus' artful direction - and the world created by Dahl - helps to create an altogether believable setting, time and place in which Matilda's fantastic tale of the magic found in books (leavened with a bit of paranormal activity, for good measure) plays out. Warchus keeps the action moving ever forward (thanks, in large part, to the stunning choreography created by Peter Darling), helping to delineate the various characters who live in that fictional world with an even-handedness that is impressive.
OUTSTANDING THEATER COMPANY
Chaffin's Barn Dinner Theater
Founded by A. W. and Edna Lou "Puny" Chaffin, Chaffin's Barn Dinner Theatre - now owned by Janie and John Chaffin, the second generation of the theatrical family, who were recently recognized among the city's most successful entrepreneurs - The Barn has offered every one of its audiences exciting, top-quality, professional theatre and a mouth-watering buffet that groans with Southern delicacies. In fact, when you talk to people about their memories of The Barn, they're just as likely to mention peanut butter pie or corn pudding as they are to recall such Barn luminaries as Mike Edwards, Martha Wilkinson, Brian Russell or any number of actors who got their start on the magical floating stage (in fact, Tony Award winner Cherry Jones had her first professional gig at The Barn).
Since 1967, Chaffin's Barn has provided employment to some of the best actors to be found on stages anywhere, launching careers for actors who have gained critical and audience acclaim all over the country. And during that time, Chaffin's Barn Dinner Theatre has been hailed as one of the Top 25 tourist attractions in Nashville, "Best Buffet" and "Best Place to See a Play" in The Tennessean's annual Toast of Music City contest and in Nashville Scene's "Best of" as one of the top three "Best Places to See a Play." In addition, Chaffin's Barn was the recipient of The First Night Lifetime Achievement Award and its shows, directors, choreographers and actors have taken home multiple First Night honors over the years.
Chaffin's Barn played host to The First Night Honors in 2015 and previously had hosted several iterations of Midwinter's First Nights and The First Night Preview Party.