BWW Review: BUMT's Rollicking 9 to 5: THE MUSICAL Gives Dolly Her Due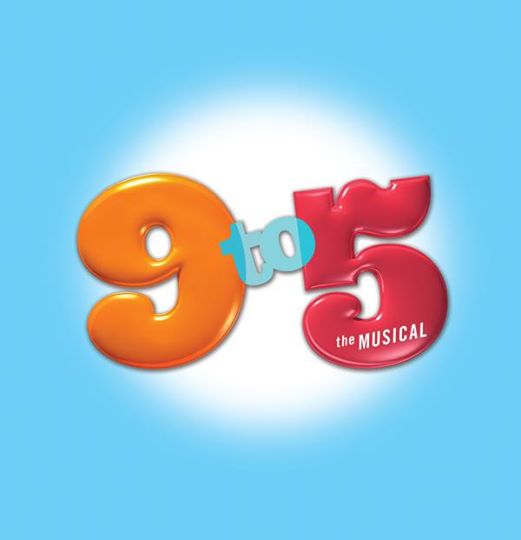 Just in case you are unaware, heed this advice: There is perhaps no better place on earth to catch some future Broadway stars (and, no doubt, some Tony Award winners-to-be) than in Nashville. If there is any other more fertile breeding ground for musical theater stars than what you may find among the assemblage of burgeoning talents at Belmont University - particularly among the students enrolled in the school's musical theatre program, now celebrating its 19th season - we implore you to supply directions for our edification.
But for now, we are content to revel in the knowledge that Nashville has become the epicenter for the stars of tomorrow and that is even more apparent thanks to the production of Dolly Parton's first foray into musical theater: 9 to 5: The Musical, now onstage at the Troutt Theatre through April 1, in a production that's as good as any we've seen of the tune-filled follow-up to the popular 1980 film that served as Parton's screen debut and paired her with Jane Fonda and Lily Tomlin.
Tennesseans are justifiably proud of Parton's achievements - without question, she's used her superstardom to great effect, never once forgetting from whence she came and continuing to give back in a myriad of ways to the people of her home stage - and so 9 to 5 seems a logical choice for Belmont University Musical Theatre to spotlight their students and the professors who guide their training.
With a cast led by Mary Kate Hughes, Lizzy Hinton and Cassie Donegan as the triumvirate of office workers who lead the call to "change it!" with vigor and verve and talent to spare - teamed with Graham Trout (whose leading man bona fides continue to mount) as Franklin Hart - the David Shamburger-directed 9 to 5 comes alive with amazing amounts of energy and loads of commitment from the close to 40-member cast. With Jo Lynn Burks' surefire musical direction (if only every musical director could deliver as much show-business pizazz as she...) and Emily Tello Speck's wonderfully vibrant choreography (given ample and laudable support from her talented associate choreographer Quintan Craig), BUMT's 9 to 5 is far more polished and awesomely realized than customary academic productions you may have encountered in your theatrical travels.
As it is, it's just the latest in a cavalcade of musical theater triumphs we've reviewed at Belmont and, as we have been every other time, we're as equally impressed by the caliber of student talent as we have been by anything we've seen just about anywhere we've seen good musical theater produced. Thus, the inspired feeling you leave the theater with after seeing 9 to 5 (or Parade or White Christmas or The Drowsy Chaperone or, hell, even Footloose) not only comes from what you've just seen onstage, but from the knowledge that those hard-working young actors have so much to accomplish in their careers that haven't even started yet...how amazing is that? Think about it: It's like being in on the creation of some wondrous new invention or a newfangled way of doing something before it catches fire in the collective pop culture zeitgeist.
That, my friends, is why you should make every effort to see the strides made by theater programs at local universities. You, too, will be inspired.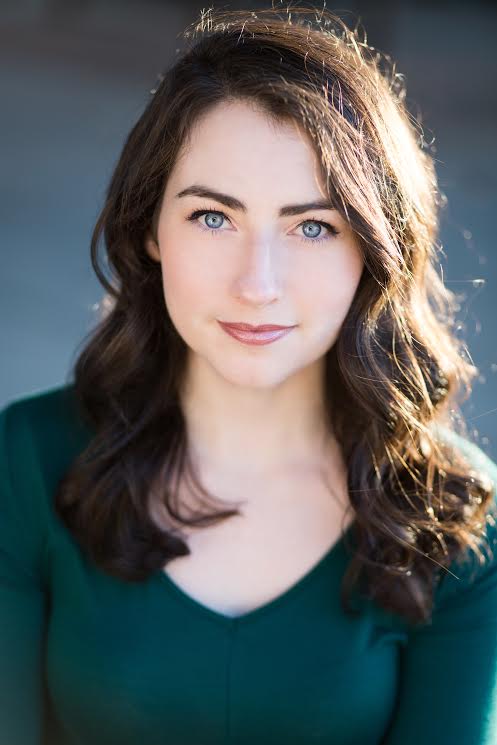 Hughes defies logic by effectively embodying a believable 40-something widow now raising a teenaged son, and managing to play the part with a commanding stage presence that practically demands you watch her every skilled move. There is an unmistakable maturity to her performance that serves Violet well. Her vibrant performance as Violet Winstead is by turns hilarious and poignant and she performs Violet's song with the requisite power expected. Particularly effective is her show-stopping "One of the Boys" that gives her a chance to show off her musical theater chops to perfection.
Hinton, cast as Judy Bernly (and who we remember most vividly as 12-year-old Susan in White Christmas in 2015) displays her own ample talents, while showing off the growth she's experienced as an actor during her time in the BUMT program: her Judy is winningly portrayed and shows the depth needed to make her an authentic character. Hinton's performance of "Get Out and Stay Out," the penultimate musical number of act two, is stellar and practically brings down the house.
And could there possibly be a better Doralee than Donegan, who steals the show with a thoroughly committed performance that pays homage to Parton (of course, the role is written that way) while somehow managing to seem fresh and new. Donegan's impeccable timing and knowing way with a comic line is impressive, as is her ability to nail a song - her performance of "Backwoods Barbie" is as good as it gets.
Cast as the egotistical, sexist, bigoted and womanizing Franklin Hart, Trout captures all the swagger and arrogance of the man of the era, while holding on to enough of his character's dignity to remain likable. While earlier performances, particularly his portrayal of Hugh Dorsey in last fall's Parade, have shown his ability to handle the dramatic aspects of musical theater, his Franklin Hart allows him to put his comedic abilities on the stage to grand effect.
The four leading players are given tremendous support from the rest of the student cast, including the charmingly off-putting Roz that Dani List delivers with a sparkle in her eye and a song in her oh-so-lustful (she's got the hots for Franklin) heart. Julian Malone is terrific as the "younger man" in Violet's life, the junior accountant Joe, while Michael Spencer and Ben Poss take on a number of smaller roles and make them their own.
The show's four leading female roles are double-cast, with audiences also treated to the tremendous talents of Katie Bays, Katie Grogg, Emily Ludwig and Peri Barnhill as Violet, Judy, Doralee and Roz, respectively, during other performances.
Among Shamburger's talented ensemble, attention must be paid to Natalie Ragazzo, Magdalene Hutchison and Lexie McEntire as members of the Consolidated office team, while the featured dancers (Samantha Blake, Kyle Caress, Quintan Craig, Katelynn Fahrer, Delaney gold, Bobby Hogan, Ranae McIntyre and Jake Perotti) perform Tello Speck's choreography with all the theatricality the law allows.
Burks' impressive orchestra performs the show's score with ease, ensuring that each number is heard in the way the composer intended.
Although there were some technical flubs (and errant pocketbooks and other inopportunely situated props) at the performance reviewed, the show never slowed down, with the onstage action delivered at a pace that is almost cinematically fluid. Ashley Wolfe's costumes (which must number among the hundreds) capture the time period with fashionable ease and Thom Roberts' lighting design effectively highlights the clever set design by Gary Warrington and David Shamburger.
9 to 5: The Musical. Music and lyrics by Dolly Parton. Book by Patricia Resnick. Based on the 20th Century Fox Film. Directed by David Shamburger. Musical direction by Jo Lynn Burks. Assistant directed and choreographed by Emily Tello Speck. Presented by the Belmont University School of Music at The Troutt Theater on the Belmont campus, Nashville. Through April 1. Running time: 2.5 hours (with one 15-minute intermission).