BWW Interview: Rebecca Rizzio And Eric Morris of CHASING RAINBOWS: THE ROAD TO OZ at Old Log Theatre
The Old Log Theatre hosts a one-night staged reading of a new musical on the life of Minnesotan-by-birth Judy Garland's life on Monday, July 22. Eric Morris (Old Log Theatre director) and Rebecca Rizzio (CHASING RAINBOWS associate producer) give more details about this opportunity to see a show that could be Broadway bound right here in Minnesota.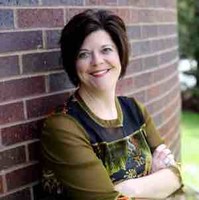 Rebecca Rizzio, CHASING RAINBOWS
Can you start by telling more about how this musical got it's start and where it's been up till now?
CHASING RAINBOWS was conceived by Tina Marie Casamento. She had the vision for the show and has led the development up to this point. Past productions at Flat Rock Playhouse in North Carolina and Goodspeed Musicals Main Stage in Connecticut. This fall it will open the 80th season at Paper Mill Playhouse in New Jersey.
The Garland Estate approved this piece, and it also got an endorsement from her daughter, Liza Manelli.
How did the creators get access to the music associated with Judy Garland and her career to include in the production?
Tina Marie worked out a collaboration and licensing arrangement with Sony/ATV using the music from their catalogs, including their highest grossing song, "Over the Rainbow."
Was it important to the production team to bring this story to Minnesota in some way, since Frances Gumm got her start here? Will there be any other Minnesota involvement, and how prominent is the state of her birth in the tale?
The production team was thrilled at the opportunity to partner with Old Log Theatre to bring this story to Minnesota. There are no plans for any other Minnesota involvement at this point, but Minnesota does play a prominent role in the early part of the musical as we learn how the Gumm Sisters got their start singing and how Frances Gumm became Judy Garland.
Paper Mill Playhouse is renowned for being where new musicals get their legs before Broadway -- do you have plans to take the show there, and if so, when do you think that will happen?
This is a question that I would defer to Tina Marie and her executive producer and general manager, but I will say that everything is getting underway to make the Paper Mill production truly remarkable.
Finally, can you give readers a little more feel for what they'll see on stage at the Old Log if they attend the reading July 22?
The goal for this project has been to give this Minnesota audiences a chance to experience a side of Judy Garland they may not already know -- the story of her early life before she became Judy Garland and the many obstacles she overcame to land her iconic role of Dorothy in The Wizard of Oz. CHASING RAINBOWS brings a charm and freshness of this classic story. Ruby Rakos as Judy Garland is simply a must-see for anyone who has ever loved the song, "Over the Rainbow." People will come away from this sneak-peek ready to buy tickets for Paper Mill.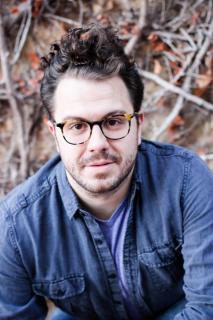 Eric Morris, Old Log Theater
How did Old Log get involved with the production and bringing this staged reading to the theatre? And, what does doing so do for Old Log?
Associate Producer Rebecca Rizzio brought this potential project idea to the Old Log. We discussed her Minnesota connections as well as the Minnesota connections with Judy Garland. We all thought this would be a great way for Minnesota audiences to get a sneak peek at a production with local ties and stories that has all the workings to be a major Broadway success in the near future.
It's also an opportunity for our season ticket holders to see some unique programming on our stage outside of our regular season. We also want to create awareness that the Old Log is still very active and alive. We're producing fantastic shows with amazing local talent while still trying to grow our audience base. Hopefully this can help a little bit in that regard.
Which local actors will join Ruby Rakos (the production's Judy) in the reading?
Myself (Eric Morris), Laura Rudolph, Kaitlin Dahlquist, Sharayah Bunce, Austin Stole, Luke Davidson, Bill Marshall, and our owner/producer Greg Frankenfield will also take part.
How long have you had to rehearse the show?
We're rehearsing music locally without Ruby for one day. Ruby and the Chasing Rainbows crew join us for a full day on Sunday the 21st and then we rehearse again on Monday the 22nd and present the reading at 7PM. We'll probably have about 15 hours of rehearsal total. It will be a quick but rewarding process. It's a concert reading, so it will not be fully staged. There will be scripts and music stands. It's all about presenting the material, not the full show.
Will Old Log potentially produce a full production in the future? Or will you be going more of these staged readings of new works?
CHASING RAINBOWS has quite a future ahead of it. It will be quite a while before the rights will even be available for Old Log to produce. That being said, it will absolutely be in the discussion when the time comes. It's a wonderfully woven story using popular Judy Garland tunes as well as melodies and songs from the WIZARD OF OZ.
I would love to bring more readings like this to our stage. This particular one is very unique and exciting with the Broadway plans and the local ties. I know our audiences will love it. Hopefully this can prompt us to seek out more projects like this for our patron base and the Twin Cities theater community.
Are there plenty of tickets available for people just learning about this now?
YES!! Tickets are $10. You can purchase them at www.oldlog.com or by calling our box office at 952-474-5951.
Photos; Courtesy of Old Log Theater
Related Articles View More Minneapolis / St. Paul

Stories

Shows