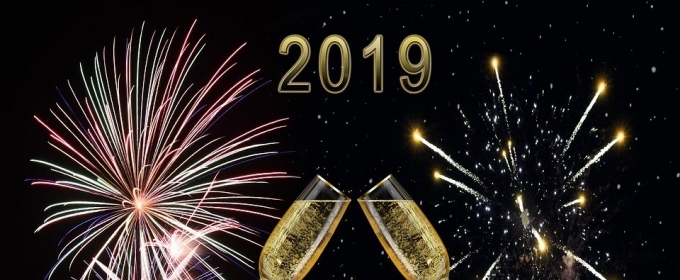 Click Here for More Articles on 9 for 2019
BWW Feature: 9 Shows To See In The Twin Cities Area In 2019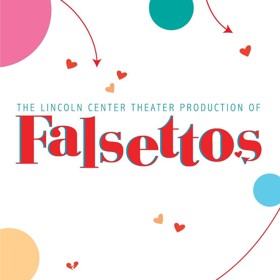 Last year I posted an article on my website about the top 10 shows I was the most excited for that would be in the Twin Cities across the 2018-2019 season. Some of them premiered in 2018 like Mamma Mia at the Ordway and, of course, the traveling production of Hamilton. However, as I look back at the least, a large majority of them are in 2019 and I'm still just as excited to see these productions as I was last year when I posted about them. Below are 9 shows that I can't wait to see in 2019!
Evita at Lyric Arts
The show that is known to kickstart Broadway legends careers like Elaine Paige and Patti LuPone is going to be produced at Lyric Arts in Anoka. Evita is one of my absolute favorite musicals with it's classic rags to riches true story of the first lady of Argentina, Eva Peron. What I love so much about Lyric Arts is their ability to take a small and intimate space but still be able to produce massive musicals. Matt McNabb will be directing the show and is very familiar with the space after directing large scale musicals there before such as RENT and Young Frankenstein so I'm on the edge of my seat to see what he does with this one. Producing Evita is no small task because the title role is very difficult. However, under McNabb's directing and Laura Tahja Johnson's Artistic leadership, I know they've probably found a true gem to play this iconic role. Evita will play at Lyric Arts March 22 through April 14.

Falsettos at the Ordway Center for Performing Arts
This show revolves around something I find to be very important in life and that's that love makes a family. The show revolves around a gay man named Marvin, his wife, his lover, his son, their psychiatrist, and the lesbians next door - amazing! This musical comedy takes a modern look at what makes a family in today's society. The touring cast includes Nick Adams, Max von Essen, and the incredibly talented Eden Espinosa. Falsettos plays at the Ordway Feb. 19 through Feb. 24 for a very limited run.

Victor/Victoria at Artistry
Victor/Victoria is an iconic musical, and later movie, both starring the incredible and legendary Julie Andrews. Honestly, I haven't seen either and only know one song from it thanks to Glee. However, the concept of a show has me biting at the bit to see it. Long story short, a struggling soprano botches an audition and later pretends to be a female pretending to be a male pretending to be a female. Yup. I'm so into it. This will be the production that I'd love to see and also get inside the head of whoever is playing this role due to the relevant themes and topics we see today about gender. It's also a great time to do this production with how mainstream the art form of drag has become. Victor/Victoria will play at Artistry April 6 through May 5.

The Hobbit at Children's Theater Company
The Children's Theater is known for doing some incredible work on all aspects of the stage. While their performers are always some of the best in the business, I've always been extremely intrigued in their set, costumes, and special effects. They are innovative, different, and unique which is why I'm pretty excited to see how they adapt J.R.R. Tolkien's beloved book, The Hobbit, onto the stage. Tolkien is a master writer when it comes to creating his own world of Middle Earth and fantasy. Honestly, it seems like the perfect match for this story to be brought to life on the CTC stage. With recent productions like Mr. Popper's Penguins and last year's smash hit The Lorax I'm sure there will be some phenomenal puppet work in this show. The Hobbit will play at the Children's Theater Company March 12 - April 14.

Hedwig and the Angry Inch at Theatre Latte Da
The main reason why this is such a great musical to see and for Latte Da to produce it is the visibility it continues to give to the LGBTQ community, specifically the T and Q letters of the acronym. This musical burst on the mainstream scene again, after being a cult classic movie, a few years ago when Neil Patrick Harris played the iconic performer on Broadway, earning him a Tony award as well. The set, lights, and costumes are an explosion of color and some really catchy tunes as well. It'll certainly be interesting to see how Latte Da can produce such a big show on a smaller stage. I'm hoping this show will raise more conversations in the Twin Cities theater scene about not only choosing stories that revolve around the LGBTQ community but also casting. Hedwig and the Angry Inch will play at Theater Latte Da March 27 through May 5.

Jefferson Township Sparkling Junior Talent Pageant at Park Square Theatre
It's always fun to see a show that I knew about or have seen before but it's even more fun to see something I know nothing about. Park Square is producing Jefferson Township Sparkling Junior Talent Pageant which is described as a Avenue Q meets The Book of Mormon with a little bit of Heathers sprinkled in. All three of these musicals have nothing really in common other than they can have a bit of dark comedy in it. This production involves a Pageant that takes place twenty years after a contestant died on stage and permanently ended the show. To me, it seems like it could be the potential of a Honey Boo-Boo sequel story and I'm into it. Also, dark comedy is my absolute favorite. Jefferson Township Sparkling Junior Talent Pageant will play June 14 through July 28.???????

Metamorphoses at the Guthrie Theater
Metamorphoses is a play written by Mary Zimmerman and based on the myths of Ovid. It involves an ensemble of actors embodying figures from Greek mythology and share well-known and rarely told stories of transformation. While I haven't read or seen this play before, I remember my theatre professors talking about it in college. The play is supposed to be visually stunning due to the fact that it should be performed in and around a large pool of water. Yes. Legit water. Most theatres don't produce it simply because of that reason. Go big or go home and if your stage can't support the weight of the water, then it's not done. I'm beyond excited to see what the Guthrie comes up with. Metamorphoses will play at the Guthrie Theater April 13 through May 19.

Dear Evan Hansen at Hennepin Theatre Trust
Dear Evan Hansen made headlines with a leading performance by Ben Platt, who won a Tony for this role, and songs like "Waving Through a Window" and "You Will Be Found." It was nominated for nine awards at the 71st annual Tony Awards and won six of them, so naturally, it has to be good. The show also talks about social anxiety and mental health which is something that I feel we don't see a lot of representation on stage specifically in regards to musical theater. To be able to convey that through song will be able to connect with so many people on such an emotional level that I've been waiting eagerly for this one to come to the cities. Dear Evan Hansen will play at the Orpheum Theatre May 28 through June 9.

Mary Poppins at Lakeshore Players
While I just saw this show last year at Artistry with Becca Hart, I'm particularly excited to see another theatre producing it with an equally talented Quinn Shadko. I saw Shadko in a productoin of Guys & Dolls and she had the most beautiful soprano voice which makes her the perfect casting choice for this iconic role. I also saw Austin Lewis recently in a production of If/Then at Lyric Arts and I felt the role he played didn't get a lot of singing so I'm thrilled to see him in action again. Mary Poppins plays at Lakeshore Players May 2 through May 19.
Featured at the Theatre Shop
T-Shirts, Mugs, Phone Cases & More
Related Articles