Brett Burger - Page
Since a very young age, Brett Burger has been involved in theatre, both onstage and off, across the Twin Cities. Starting in 2012, he began reviewing theatre on his independent site, Brett Talk, sharing not only theatre-related reviews, interviews and personal essays, but also opinions on a wide variety of topics. His critiques reflect his vast knowledge and firsthand experience in the field—from his dedicated work with companies like Lyric Arts and the Great River Shakespeare Festival, to his bachelor's degrees in Theatre and Public Relations from Winona State University, to his resume of acting and technical theatre that spans more than a decade. He currently resides in Minneapolis. Read more of Brett's writing on www.BrettTalk.com
MOST POPULAR ARTICLES
LAST 30 DAYS
LAST 365 DAYS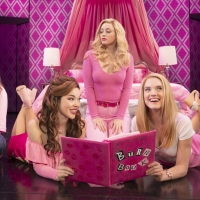 BWW Review: MEAN GIRLS at Hennepin Theatre Trust
Posted: Oct. 10, 2019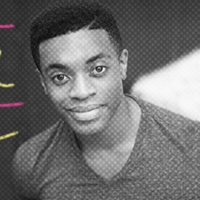 BWW Interview: Deshawn Bowens of MEAN GIRLS at Orpheum Theatre
Posted: Sep. 30, 2019


BWW Review: FOOTLOOSE at Artistry
Posted: Aug. 12, 2019


BWW Review: FIDDLER ON THE ROOF at Hennepin Theatre Trust
Posted: Aug. 6, 2019


BWW Review: MEAN GIRLS at Hennepin Theatre Trust

October 10, 2019

Whether you were born in the '80s, '90s or early 2000, you probably still laugh just as hard as you did the first time you watched the cult classic, Mean Girls. Well now, it's back to make audiences laugh in a whole new way with the Tony-nominated Broadway musical of the same name. The show, which originally opened on Broadway in April of 2018, has literally just begun its first national tour with Minneapolis being only the second stop. While adapting something from another medium to the stage can be dangerous at times, Fey has created a hit of a musical that I honestly didn't know if it would work or not.
---
BWW Interview: Deshawn Bowens of MEAN GIRLS at Orpheum Theatre

September 30, 2019

On Mean Girls Day in 2016 - October 3 for those familiar with the movie - it was announced that the cult classic movie, by comedic genius Tina Fey, would be made into a musical. The world premiere would be in Washington D.C. before making its Broadway premiere at the August Wilson theatre in April of 2018. It opened to rave reviews in which Variety reassured fans that 'nothing important has been purged from the story' which is very important, especially if you're a big fan of Tina Fey's hilarious comedy.
---
BWW Review: FOOTLOOSE at Artistry

August 12, 2019

While many theatres in town are wrapping up their 18-19 seasons, Artistry is one step ahead by wrapping up the first show of their 19-20 season. The first show of the season is the musical adaption of the movie Footloose which has a lot of meaning to many. With a movie that was released in 1984, and a remake in 2011, it's a multi-generational story that many adore. However, what makes it such a classic? It's a rather uneventful plot despite having adoring characters and some fun music. Thankfully Artistry casts a dynamic cast that helps bring the level of entertainment through the roof.
---
BWW Review: FIDDLER ON THE ROOF at Hennepin Theatre Trust

August 6, 2019

The word tradition can mean a multitude of things to a variety of people. Some may associate it with a holiday while others may with a specific time of the year. It's a powerful word that can truly bring a multitude of emotions, both good and bad, for just about anyone. I think a majority of the time tradition is associated with happy memories and celebrating something. However what happens when traditions are challenged and they collide at the intersection of love, family, the changing times and faith? The Twin Cities saw it when the national tour of Fiddler on the Roof made their way to the Orpheum Theater.
---
BWW Review: 42ND STREET at Ordway Center For The Performing Arts

August 2, 2019

Going into the new updated version of 42nd Street at the Ordway Center for the Performing Arts on Friday wasn't as fresh to me as it was to othersa??because I hadn't seen the show before. That's right, another classical Broadway show was crossed off my list. Since it was announced last year, the Ordway has touted this project as a new reimagined version with a?oerevisions, updates, and some new twists that are totally unique to [their] production,a?? according to the Ordway's Producing Artistic Director, Rod Kaats. However, you can only make a first impression once so this will forever be my version and experience with this musical and I'll say that it was a pretty good first experience to have with it.
---
BWW Review: THE LIGHTNING THIEF: THE PERCY JACKSON MUSICAL at Ordway Center For The Performing Arts

June 24, 2019

In the continuous age of adapted musicals continues, we have yet to really see one that fits a very specific demographic until this next national touring show came along. I'm always a supporter of a new musical - original or not - that attracts a group that normally would never go to live theatre. The Lightning Thief: The Percy Jackson Musical does just that with its already large young adult, teen and tween audience base that it's garnered from the popular book series turned movie.
---
BWW Interview: Ryan Knowles of THE LIGHTNING THIEF: THE PERCY JACKSON MUSICAL at Ordway Center For The Performing Arts

June 13, 2019

It's summer in Minnesota but that certainly doesn't mean the theatre scene in the area is slowing down. The newest national tour to hit the Ordway Center for the Performing Arts is The Lightning Thief: The Percy Jackson Musical. The show has been described as a musical with 'one foot in Harry Potter and another in Dear Evan Hansen by the Chicago Tribune. This adaptation is actually based on a book series by Rick Riordan.
---
BWW Review: DEAR EVAN HANSEN at Hennepin Theatre Trust

June 8, 2019

Once in a blue moon there is a musical for the generations that speaks to people of all walks of life. It brings a tear to your eye, a smile across your face, a relatable sense of realism and purpose. The cultural phenomenon that is the musical Dear Evan Hansen burst onto the scene and quickly gained a huge following. It grew to higher success after being nominated for a total of nine Tony awards, winning six of them including Best Musical. It truly is changing the game on how we view musical theatre and I couldn't be happier that I got a chance to see it and witness the power it has over audiences.
---
BWW Review: VICTOR/VICTORIA at Artistry

April 30, 2019

This month is all about gender when it comes to the theatre I've seen. The first was Hedwig and the Angry Inch and Theater Latte Da which really flips gender upside down. The second now is a beautiful production of VictorVictoria at Artistry in Bloomington. VictorVictoria is a truly unique story that also has some deep roots within the state of Minnesota.
---
BWW Review: HELLO, DOLLY! at Hennepin Theatre Trust

April 19, 2019

When I saw Hello, Dolly! In New York with Bette Midler last year, I was in awe. I knew that it was special, and it was an experience I'd never forget. I truly considered myself one of the luckiest theatre goers after seeing Midler in this iconic role and now I consider myself even luckier with the night I had at the Orpheum in Minneapolis. Not only have I seen one legend as the infamous Dolly Levi, but now I've seen two. Betty Buckley, best known for her Tony-Award winning performance as Grizabella in Cats, is saying hello audiences across the country in this national tour of Hello, Dolly!.
---
BWW Review: MONTY PYTHON'S SPAMALOT at Ordway Center For Performing Arts

April 6, 2019

What is described to some as crude humor to others is the best kind of humor. I was delighted to see that the touring production of Monty Python's Spamalot was touring and would be making a stop in St. Paul at the Ordway. Adapted from the 1975 film, Monty Python and the Holy Grail, this production moved to Broadway in 2005 and stars a lot of well-known names. The Broadway production was even nominated for 14 Tony awards and won three including Best Musical. The Broadway run even starred some now very big names including Tim Curry, David Hyde Pierce, Christian Borle and Sara Ramirez (Greys Anatomy).
---
BWW Review: SCHOOL GIRLS; OR, THE AFRICAN MEAN GIRLS PLAY at Jungle Theater

March 28, 2019

While I love all forms of theater, it's apparent that typically I gravitate towards musicals more than plays. However there is one theatre in town that still somehow manages to pull me in with every play they produce and that is the Jungle Theater. Whether it's thrilling, drama or a comedy I always leave there thankful that I attended. That feeling was reassured, once again, as I walked down Lyndale in Uptown this past weekend after seeing the media preview for School Girls; Or, the African Mean Girls Play by Jocelyn Bioh.
---
BWW Interview: Kiko Laureano of EVITA at Lyric Arts

March 25, 2019

In just over a week, Lyric Arts will open their newest production, Evita, on March 22. This show has been the show I have been most excited for since it was announced last year. Full disclosure, I used to work at Lyric Arts and immediately called Laura, their Artistic and Executive Director, to both congratulate her and beg her to let me play Eva. Of course, we laughed about it and I still let her know, almost monthly, that I'm ready to jump into the role if anything happens.
---
Exclusive: 2019-2020 SEASON ANNOUNCEMENT at Lyric Arts

March 19, 2019

'This is a season that is full of heart. My biggest goal in programming this season was selecting shows with interesting stories and memorable characters that will entertain and engage our audiences while also inspiring authentic emotion-whether it be joy or sadness or simple delight' said Artistic & Executive Director Laura Tahja Johnson who recently celebrated her 15th year with Lyric Arts.
---
BWW Review: MAMMA MIA! at Chanhassen Dinner Theatres

March 18, 2019

It could not be a better time for the Chanhassen Dinner Theatres to be opening their run of ABBA's famous jukebox musical, Mamma Mia. Just as the sun is finally starting to peek out from this awful winter we've had, many of us got transported to a beautiful island in Greece with some incredible songs and a cast that sparkles just like a sequin disco jumpsuit.
---
BWW Review: CHARLIE AND THE CHOCOLATE FACTORY at Orpheum Theatre

March 10, 2019

It was a week full of candy and sweets for me personally. First my work life was full of a sugar high with the grand opening of Candytopia at Mall of America - shameless plug but it's incredible so you should go check it out - and then it was the opening night of a new musical. The adaptation of Roald Dahl's story Charlie and the Chocolate Factory has arrived in Minneapolis and will be here for nearly two weeks.
---
BWW Review: POTTED POTTER: THE UNAUTHORIZED HARRY EXPERIENCE at Hennepin Theatre Trust

February 20, 2019

When I hear the word "magic" I automatically think of two things. There is the magic of theatre and of course one of my favorite stories from when I was a little kid and that is the magical world of Harry Potter. Audiences in the Twin Cities can now be treated to two of my favorite magical things...at the same time! The show Potted Potter - An Unauthorized Harry Experience is now playing at the Pantages Theatre in downtown Minneapolis.
---
BWW Interview: Eden Espinosa Talks FALSETTOS on Tour and More!

February 18, 2019

Being the theatre fan that I am, was beyond ecstatic when I read that the Eden Espinosa would be in the production. If I had a dollar for every time I watched the various performances of her belting in shows like Evita and Wicked then I could pay off my student loans. Imagine how thrilled I was when I had the opportunity to interview her as well on her experience in this show, what she hopes audiences take away and also some fun rapid fire questions.
---
BWW Review: THE WOLVES at The Southern Theater (through the Jungle Theater)

February 11, 2019

Last year there were soft growls across the Twin Cities theatre scene. The rumors and whispering of a phenomenal show that had just opened at the Jungle Theater were sweeping across social media and various critics sites. The show dealt with gender roles, breaking the norm and also standing out in a crowd. It was led by nine incredible young women and was critically acclaimed. It was announced last year that this show would have a remount with the same cast and team and that show is The Wolves by Sarah DeLappe and produced by the Jungle Theater.
---
BWW Review: SHE LOVES ME at Artistry

February 6, 2019

It is bound to happen every once in awhile that various theatres in the Twin Cities all decide to produce the same musical within the same season. The positive thing is that the other two productions of She Loves Me (one at Daleko and one at Lyric Arts) were absolutely fabulous and the most recent production by Artistry was too. I don't mind seeing this for a third time within the same year because it's so ridiculously charming.
---