Photo Flash: ONCE Brings Music to the Actor's Playhouse
Celebrate St. Patrick's Day the authentic way with a performance of the Irish musical ONCE playing now through March 25, 2018 at Actors' Playhouse at the Miracle Theatre. Set in Dublin, ONCE is the smash-hit musical that has captured hearts around the world with its touching love story, glorious music and irresistible humor.
The story follows a Dublin street musician who's about to give up on his dream when a beautiful young woman takes a sudden interest in his haunting love songs. There's no mistaking the chemistry between them. As it begins to grow, his music soars to powerful, new heights. Theirs is an unlikely connection, though, that turns out to be deeper and more complex than other everyday romances. ONCE is an unforgettable story about going for one's dreams and the power of music to connect us all.
Actors' Playhouse has transformed its Mainstage theatre into a Dublin bar for this much-anticipated production. Featuring Miami's only onstage bar, audience members are invited to join in a lively music session with the cast before the show while enjoying a drink onstage in our authentic Irish pub. Doors open 30 minutes prior to showtime.
All of the music in ONCE is played live on stage by an extraordinary cast of actor-musicians. Between them, the 12 actors play 30 instruments during each performance, including guitar, cajon, melodica, harmonica, piano, violin, castanets, bass guitar, ukulele, mandolin, banjo, tambourine, drums, acccordion and cello. The company's production includes members from the original Broadway cast as well as several actors who have performed the show regionally.
Playing now through March 25, 2018
,
Wednesday - Saturday at 8 p.m., Sunday at 3 p.m. St. Patrick's Day performance on Saturday, March 17, 2018 at 8 p.m.
Tickets for weeknights and matinees are $57, and on Friday and Saturday evenings $64. The theatre offers 10 percent off all weekday performances for seniors and $15 student rush tickets to any performance 15 minutes prior to curtain with identification. Discounts are based on availability.
PRICE RANGE: $15 - $64
.
Actors' Playhouse at the Miracle Theatre, 280 Miracle Mile, Coral Gables, FL 33134. To purchase tickets, call 305-444-9293 or visit www.actorsplayhouse.org
Photos by Alberto Romeu.

The cast of ONCE at Actors' Playhouse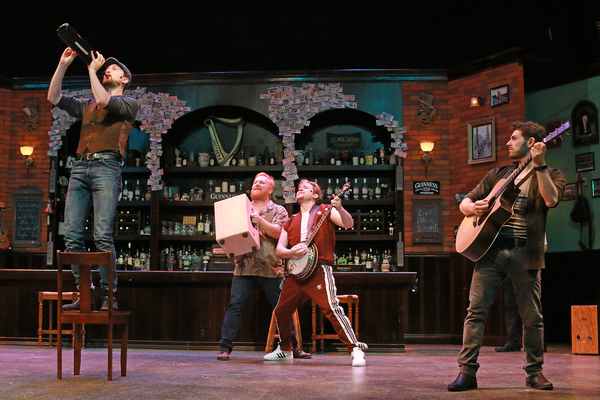 Ryan McCurdy, Chris Blisset, Cody Craven and Michael Friedman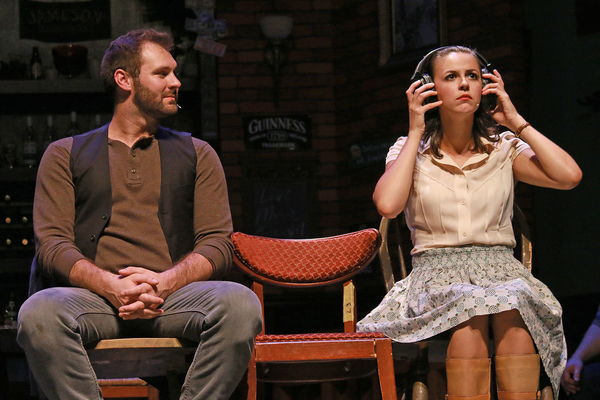 Ben Hope and Elizabeth Nestlerode

Andreina "Nina� Kasper, Anna Lise Jensen, Stephen G. Anthony, Elizabeth Nestlerode and Margaret Dudasik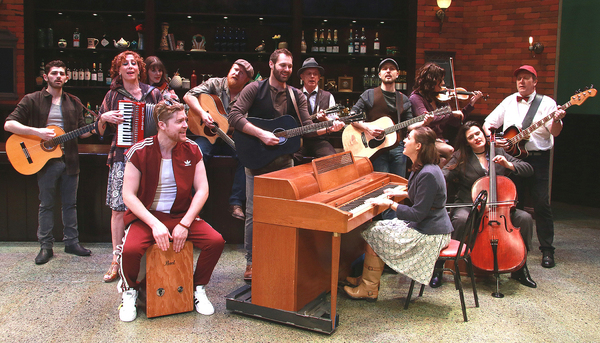 The cast of ONCE at Actors' Playhouse