Photo Flash: Actor's Playhouse's ANOTHER NIGHT BEFORE CHRISTMAS
In case the dismal economy has made you say, "no, no, no," to the "ho, ho, ho" this year, Actors' Playhouse at the Miracle Theatre is providing a restoring boost of belief in holiday miracles with the heartwarming new musical, Another Night Before Christmas.
A take on the poem from which it derives its name, this charming new holiday musical written by Sean Grennan and Leah Okimoto, the creators of Married ALIVE! presents a contemporary and timeless look at the dilemmas and joys of the holiday season. Karol Elloit, a dispirited social worker, finds herself destined to celebrate another Christmas alone, when on her way home on Christmas Eve, she encounters a homeless man with whom she shares some groceries. Later that night, an intruder, the homeless man she'd met earlier, breaks in to her apartment claiming to be none other than Santa Claus himself.
This musical comedy, insightful while also delightfully entertaining, gives us cause to examine our own conscience when it comes to allowing ourselves the indulgence in merriment that the holiday season brings. A contemporary and timeless look at the dilemmas and joys of the holiday season, Another Night Before Christmas tells a universal story of a little holiday magic that will warm your heart and just maybe restore your faith in spirit of Christmas. Award-winning Artistic Director
David Arisco
has cast two Actors' Playhouse favorites for this refreshing holiday show with Irene Adjan as "Karol Elliot" and Ken Clement as "The Guy." Adjan, a three time Carbonell Award winner and ten time nominee, is a South Florida theatre veteran whose many Actors' Playhouse appearances include "Martha Jefferson" in 1776, "Diana" in I Love You Because, "Georgie" in The Full Monty, "Lillie" in Annie, "The Narrator" in Joseph, and "
Fanny Brice
" in Funny Girl. Clement, also a multiple time Carbonell nominee and long time member of the South Florida theatre family, has appeared on Actors' stage as "
Ben Franklin
" in 1776, "Dr. Watson" in Sherlock's Last Case, and, of course, in the audience favorite The Big Bang.
Executive Producing Director Barbara S. Stein, says, "Another Night Before Christmas is the type of holiday entertainment that lifts your spirit and restores your belief in yourself and your faith in mankind. This show has a message that transcends religion, politics, and age and the music and the story are universal fun." Artistic Director David Arisco says, "It's the perfect holiday treat, a brand new musical that explores the same themes and sentiments as It's A Wonderful Life and Miracle on 34th Street aimed at adults but suitable for all members of the family. We all need a reminder these days of what it truly feels like to believe in something magical and special."
Preview performances of Another Night Before Christmas will be held Wednesday and Thursday, December 2nd and 3rd at 8 p.m. The show will open Friday, December 4th at 8 p.m. and play through December 27th. Performances will be held Wednesday through Saturday at 8 p.m. and Sunday at 2 p.m. with an additional matinee Wednesday, December 9th at 2 p.m. There will be no performance on Thursday, December 24th, Christmas Eve. Preview night tickets on the first Wednesday and Thursday are $35. Tickets for weeknights and matinees are $40, and on Friday and Saturday evenings $48. The theatre offers a 10 percent senior discount rate the day of performance and $15 student rush tickets 15 minutes prior to curtain with identification. Discounts are based on availability and exclude Saturday and Sunday.
Group discounted rates are offered for 15 or more through our group sales department. Single tickets may be purchased through the box office at 305-444-9293 or online at www.actorsplayhouse.org. Holiday gift certificates are also available for purchase through the box office. 5 show subscription packages are now available to the remainder of the 2009-2010 season, which also includes: The Great American Trailer Park MUSICAL with music and lyrics by
David Nehls
and book by
Betsy Kelso
(January 13 - February 7, 2010), Boublil and Schönberg's Miss Saigon (March 3 - April 4, 2010), the world premiere play Unreasonable Doubt by
Michael McKee
ver (May 12 - June 6, 2010) and Are We There Yet? by
James Hindman
,
Ray Roderick
and
Cheryl Stern
with music by John Glaudin (July 7 - August 15, 2010).The best way to guarantee seats to this exciting new season is to become a valued Actors' Playhouse subscriber. 5 show packages for the 2009-2010 Season are on sale now with prices ranging from $147 for preview performances, $192 for Wednesday and Thursday evenings and Sunday matinees, $222 for Friday and Saturday evenings, and $227 for VIP Flexible/Anytime tickets for premium seats in every performance. Opening Night Subscriptions, which include an invitation to a Gala party and Bacardi bar, are $362. Miracle Maker donor subscriptions, including two tickets to opening nights, donor acknowledgement, and two tickets to the 19th Annual Reach for the Stars Gala Auction 2010 are $1250. 5 show subscriptions for children 25 years and younger with a full paid adult subscription, and college students, are $85 (restrictions apply). All prices include handling charges and fees. Actors' Playhouse subscribers receive guaranteed best seating and pricing, lost ticket insurance, generous membership benefits to Coral Gables' finest restaurants and discounts on single tickets, among other benefits. To become part of the Miracle as an Actors' Playhouse subscriber, call 305.444.9293 or order online at www.actorsplayhouse.org. Actors' Playhouse, the nonprofit resident theatre company and managing agent of the Miracle Theatre, has an agreement with Actor's Equity Association, the union of professional actors, New York. Under the leadership of Founding Executive Producing Director
Barbara S. Stein
and Artistic Director
David Arisco
, Actors' Playhouse was named South Florida's Theatre Company of the Year in 2008 for overall season excellence and community outreach by the Carbonell Committee and in 2009 Artistic Director
David Arisco
received the industry's highest acknowledgement with the
George Abbott
Award for his 21-years of artistic excellence in South Florida. Actors' Playhouse is a Florida Presenting Cultural Organization, one of eight major Florida professional theatre companies, and one of twenty-one major cultural institutions in Miami Dade County. In addition to its Mainstage season, Actors' Playhouse produces a year-round five-show season of Musical Theatre for Young Audiences, a National Children's Theatre Festival, and a Theatre Conservatory and Summer Camp Program.This event is made possible with the support of the City of Coral Gables, with the support of the Miami-Dade County Department of Cultural Affairs, The Cultural Affairs Council, The Miami-Dade County Mayor and Board of County Commissioners, and by following sponsors: NBC 6, Norwegian Cruise Lines, Vista Color, Spanish Broadcasting Systems, Comcast and the Funding Arts Network.

Irene Adjan and Ken Clement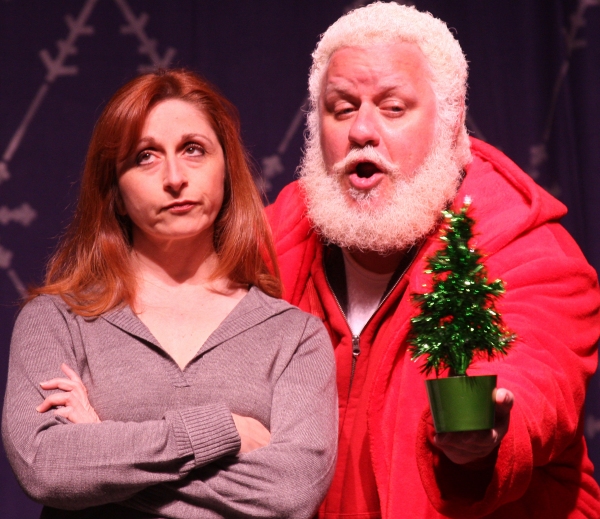 Irene Adjan and Ken Clement

Ken Clement and Irene Adjan