Jack Lowell And Laura Russo Begin Terms As Chairman And Chair Elect Of The Coral Gables Community Foundation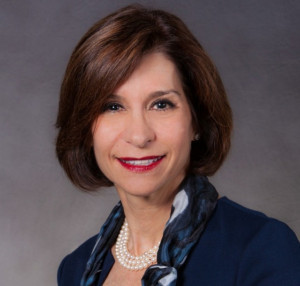 The Coral Gables Community Foundation is pleased to welcome Jack Lowell as the Chairman and Laura Russo as the Chair Elect of the Coral Gables Community Foundation Board of Directors.
Jack Lowell is the Executive Vice President of Colliers International South Florida. A graduate of Harvard University, Jack is a Past Chairman of The Beacon Council and the Greater Miami Chamber of Commerce. Jack has also been active on the boards of WPBT Channel 2, Teach for America, the Salvation Army and United-Way of Miami-Dade. He has served on the Foundation's Board of Directors for four years. Jack and his wife Natasha live in Coral Gables.
Born and raised in Coral Gables, Laura Russo runs her own law firm, Laura L. Russo, Esq. specializing in land use and zoning. Laura is a double graduate of the University of Miami where she received her Law Degree. For the last three years, she has been an active Foundation Board Member serving on the Gala and Endowment Committees. Laura has also served as Past President of the Coral Gables Bar Association, the Attorney's Title Insurance Advisory Board, was Special Master-Code Enforcement for the City of Coral Gables from 2005-2010 and served on the Board of the Coral Gables Chamber of Commerce from 2010-2015.
Board members continuing to serve include Immediate Past Chairman John O' Rourke, Secretary Matthew Meehan, Treasurer Scott Poulin, Community-Giving Committee Chair David Olazabal, Kaiser Ahmed, John Allen, Wayne Cameron Eldred, Daniella Carazo-Reynolds, Dale Chapman Webb, Sissy DeMaria Koehne, Willy Espinosa, Susan Klock, Nelson Lazo, Paul Lowenthal, Alex Montague, Lee Osiason, Pedro Parra, Justin Polga, Commissioner Frank C. Quesada, Scott Richey, Aura Reinhardt, Venny Torre and Michael Walsh.
The Coral Gables Community Foundation congratulates Jack and Laura on their new roles.
About Coral Gables Community Foundation
Led by community leaders, the Coral Gables Community Foundation provides the philanthropic conduit to connect individuals and corporations looking to positively impact the success of the community. For more than 25 years, The Foundation has been at the forefront of the evolving needs of Coral Gables while effectively bringing together beneficiaries and benefactors to fund programs with the greatest impact and benefit to "The City Beautiful." For more information, please visit www.gablesfoundation.org.