ACADEMY Wins Top Honors in South Korea, Cast Rings the NASDAQ Closing Bell
Academy has been to South Korea's Daegu International Musical Festival and has returned with the top prize.
The show, one of 24 musicals presented during the 22-day festival, was a hit at Daegu, and won the top award for Best Musical. And on Tuesday, July 13, upon their return to the country, cast members had the honor of ringing the NASDAQ closing bell in New York."Academy has gone global - from Jupiter to New York to South Korea and back to Jupiter," said
Andrew Kato
, one of the show's creators and artistic director of the
Maltz Jupiter Theatre
, where Academy will receive its world premiere production with the help of a grant from the National Endowment for the Arts.The show, created by Kato and composer
John Mercurio
, received a grant from the John D. and Catherine T. MacArthur Fund at the Community Foundation for Palm Beach and Martin Counties for a staged reading in Jupiter in 2008, and then was one of 13 shows selected from among 13 entries for a workshop production at the 2009 New York Musical Theatre Festival (NYMF). At NYMF, Academy won awards for Excellence in Writing and for Outstanding Ensemble Performance. It also won the Daegu International Musical Festival Production Award, which included an all-expenses-paid trip to South Korea for the original cast and creative team to present the show for audiences in Daegu. It was a hit in South Korea, where fans thronged the sidewalks to welcome Academy's stars, who receiv
Ed Ku
dos at an awards ceremony that was broadcast on national television."The audience response in South Korea was overwhelming," said Kato, who will direct the show's world premiere in Jupiter. "The music is contemporary and the themes are universal."Critics can't say enough good things about the pop-chamber musical, a Faustian tale set at a prep school for boys. At NYMF, Academy sold out, had to add two performances and received glowing reviews. "
John Mercurio
and
Andrew Kato
's Academy is one of the most impressive of the 28 full productions," The New York Times wrote. "It has a cast of handsome, personable young men; poignant, funny lyrics; and a plot that addresses morality and character when a bet between two older boys over which one can influence a classmate more has devastating consequences. All this show needs for the big time is a set and a larger theater." The South Korean run of Academy was the second part of NYMF's inaugural production exchange with DIMF, the only theatre event of its kind in Asia. The DIMF cast of Academy included
Alex Wyse
(Benji),
Corey Boardman
(Amory), Wilson Bridges (Michael),
Antonio Addeo
(Gert), Matthew F. Johnson (Regan),
Andy Mientus
(Conrad) and Aaron Riesebeck (Pete).Now entering its seventh year, The New York Musical Theatre Festival (NYMF) exists to revitalize musical theater culture by discovering and promoting new musical theater artists, producers and projects; nurturing a vibrant and innovative artistic community; and connecting one of America's greatest art forms with a diverse, contemporary audience.Since its inception in 2004, NYMF has premiered more than 200 new musicals - more than 60 of which have gone on to award-winning productions in New York, in regional theaters and in almost every state and more than a dozen countries worldwide. Two of the ten new musicals to open on Broadway in the 2009 season were NYMF alums, including [title of show], which enjoyed an acclaimed run at the Lyceum Theater, Next to Normal, which won three Tony awards and the 2010 Pulitzer Prize for Drama. This year's Festival will run Sept. 28 through Oct.18. The Daegu International Musical Festival (DIMF) is the only exclusive international musical festival in Korea. Established in 2007, DIMF's mission is to share the beauty and joy of musicals with inter
National Theatre
-lovers, as well as local residents. Packed with top-notch productions and exciting events, DIMF has firmly established itself as a showcase for gifted artists, an amusement ground for audiences, and a diverse market for the musical theatre industry. DIMF's programming is divided into several categories, including: Official Invitational Musicals, Homegrown Musicals, College Students' Musical Festival and DIMFringe Festival.The
Maltz Jupiter Theatre
is an award-winning professional not-for-profit regional theatre dedicated to the performing arts whose mission is to entertain, educate and inspire our community. The Theatre is a member of the prestigious League of Resident Theatres and is located east of U.S. Highway 1 at 1001 East Indiantown Road and State Road A1A in Jupiter.
More Hot Stories For You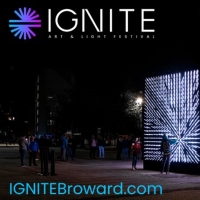 IGNITE Art Festival to Return to South Florida in 2023

November 30, 2022

The IGNITE Broward festival of art, light and sound is doubling in size when it returns to South Florida in January. Showcasing 11 spectacular light-based installations by eight artists, IGNITE 2023 promises even more immersive and interactive art experiences. The third annual family-friendly festival will take place January 25-29, 2023.
---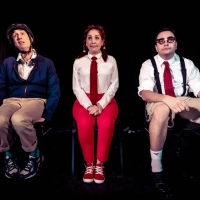 MNM Theatre Company' Presents THE 25TH ANNUAL PUTNAM COUNTY SPELLING BEE

November 30, 2022

MNM Theatre Company will present The 25th Annual Putnam County Spelling Bee at The Willow Theatre December 2 – 18.  This will be the award-winning company's first production at the popular Boca Raton venue.   
---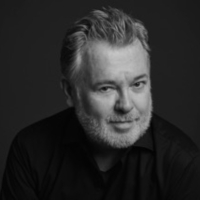 TO LIFE 3: Stories & Music Celebrating The Contributions Of Jewish Composers To The Great Hollywood Musicals Comes To The Willow Theatre

November 30, 2022

George Gershwin.  Irving Berlin. Johnny Mercer. Harold Arlen. Sheldon Harnick.  Jerry Herman. These composers and many more will be highlighted in To Life 3: Stories & Music Celebrating the Contributions of Jewish Composers to the Great Hollywood Musicals. 
---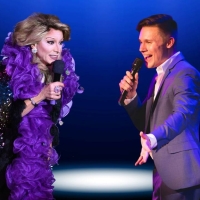 A One-Night-Only Performance of TRIBUTES With Joe Posa and Seth Sikes Will Debut in South Florida in January

November 30, 2022

The stars will align when Joe Posa and Seth Sikes unite to perform for one night only in "TRIBUTES," a loving homage to female leading legends, on Saturday, January 14, at 8 p.m., at the Sunshine Cathedral Center for the Performing Arts (1480 SW 9th Avenue). Tickets for this dynamic duo show are on sale, now.
---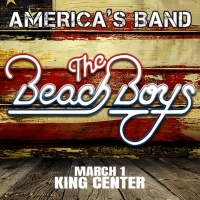 The Beach Boys Come to The King Center in March 2023

November 29, 2022

The King Center for the Performing Arts and AEG Presents have announced the return of The Beach Boys performing LIVE at the King Center on Wednesday, March 1st at 7:30 PM.  Tickets on sale this Friday!
---