Critic's Choice Best of Maine Theatre 2017
Maine boasts a vibrant, varied theatrical landscape, is home to a significant local community of fine artists, and plays host each year to artists from New York, Chicago, and all the leading regional theatres in the country. Moreover, Maine can be proud of its sophisticated, loyal, and warm-hearted audiences, who appreciate thoroughly the dedication and creativity that goes into producing professional and community theatre and who are generous with their support and acclaim.
I am honored to continue to serve as BroadwayWorld's Maine editor, and I remain excited and energized by the richness of the state's theatre scene. As we come to the end of another year, here are my personal choices of the 2017 best in Maine, grouped by theatre and show.
1. MAINE STATE MUSIC THEATRE continues its amazing trajectory into the stratosphere, producing a 2017 that somehow astonishingly managed to top the previous blockbuster season in artistic merit and audience appeal. Each of the first three main stage shows, Always, Patsy Cline, Guys and Dolls, Grease was stunning in its own way, but it was the fourth and least known of the repertoire that proved the biggest, most thrilling surprise. Disney's Newsies, directed and choreographed by Marc Robin, soared onto the Pickard stage and broke all records, becoming the biggest, most complex dance show in the history of MSMT. With a dazzling cast of principals, a sensationally talented young, athletic ensemble, and a bold, atmospheric physical production, Newsies captured the hearts of all who fought for tickets in its sold out run. In addition to the stellar lineup on the main stage, MSMT offered three Monday concert stagings that included the electrifying intern performances of Tommy and The Taffetas and two fully-staged TYA gems, Robin & Clark's Sleeping Beauty and Alice in Wonderland, as well as a large number of community concerts and outreach events, among them their first outdoor MSMT Concert on the Mall, which drew record area crowds. Finally, MSMT wrapped up its Brunswick season and traveled down to Portland Stage to create its second co-production with that company - the delightful musical revue, The All Night Strut with a perfectly fine-tuned ensemble headed by MSMT's Artistic Director, Curt Dale Clark.
MSMT stands poised to celebrate its 60th anniversary season in 2018, and under the innovative leadership of Curt Dale Clark and Managing Director Stephanie Dupal, the company founded by the indomitable Vicki Crandall 59 years ago is writing a new and brilliant chapter of its history.
2. (Tie) GOOD THEATER & MADHORSE THEATRE - These two small but significant Portland theatre companies share the honors this year, each having mounted a compelling, thought-provoking, heart-warming season of theatre performed and produced at the highest artistic level.
Brian P. Allen, Executive and Artistic Director at the Good, and co-founder Steve Underwood and their creative team worked their customary magic in titles like the witty, ironic Vanya and Sonia and Masha and Spike, the luminous The Trip to Bountiful, the edgy Sex with Strangers, and memorable special events such as A.J. Gurney's Love Letters with Allen, himself. The range of the repertoire, the depth of the material, and the pitch-perfect ability of this company to connect with its audience to tell a meaningful story continues to make the Good Theater the gem it is.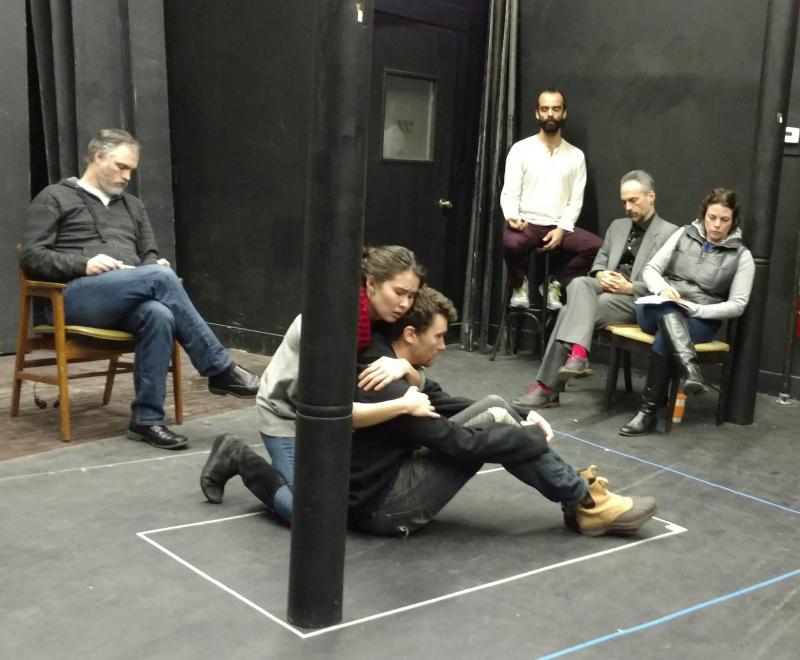 Across the Casco Bay Bridge in South Portland, the ever-adventurous Mad Horse Theatre enjoyed a breakout 2016-2017 season. Artistic Director Christine Louise Marshall and her resident company presented a series of bold, risky, penetrating - sometimes dark, but always cathartic plays that challenged and uplifted the audience. Especially riveting were The Nether, directed by Christine Louise Marshall, and The Last Days of Judas Iscariot and the rock opera by the late Michael Friedman, Bloody, Bloody Andrew Jackson, directed by Stacey Koloski. Brave and beautiful, this season affirms the talent and mission of this remarkable company.
3. OGUNQUIT PLAYHOUSE celebrated in style its 85th season in 2017 with a mixture of old favorites and new works, all given ambitious, polished productions and featuring first-rate talent from Broadway and elsewhere. Not surprisingly, Mamma Mia! proved the blockbuster it is wherever it is staged, and Ogunquit took some adventurous risks on two new titles, Heartbreak Hotel and From Here to Eternity (this last still undergoing major changes in its development process). But it was the less frequently performed Ragtime in incandescent performances directed by Seth Sklar-Heyn with an all-star cast that included starring Darnell Abraham, Lindsay Roberts, and Josh Young that proved the season's highpoint.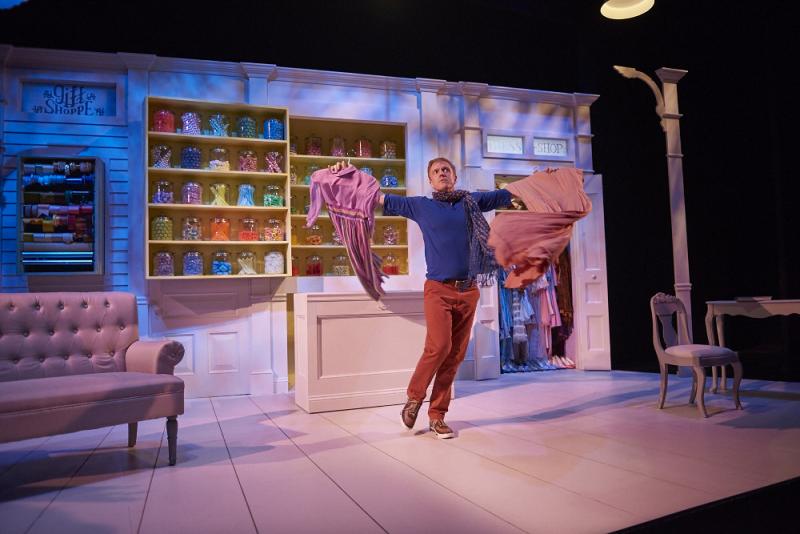 4. PORTLAND STAGE continued to pursue its mission of presenting a great deal of new and contemporary works which often embody serious social messages. Among those titles, the subtle and poetic Sotto Voce and the complex, tense Disgraced illustrate the best of what this company can do in these genres. But perhaps the most universally memorable and engaging were the company's forays into a lighter mode: a beautiful vintage production of Arsenic and Old Lace, a dazzling tour de force by Dustin Tucker in Buyer and Cellar, and the elegant, stylish, ensemble of The All Night Strut, co-produced with MSMT. Among the studio series events, special kudos to Dustin Tucker in his directorial debut for the creative, gripping, darkly scary and funny piece, The Haunting Hour.
5. LYRIC MUSIC THEATRE OF PORTLAND - Always a plucky and energetic presence in the Portland theatre landscape, this past year, the venerable community theatre outdid itself with two striking productions of infrequently done musicals, the darkly beautiful Franz Wedekind play, Spring Awakening, and the exuberant, touching Catch Me If You Can, each featuring a memorable performance by Eric-Berry Sandelin in the principal roles. No small part of the charm of the Mark Shaiman-Scott Wittman musical was the vibrant choreography of Raymond Marc Dumont.
Congratulations to these remarkable theatres and thanks to all the dedicated artists who work to create the magic of live theatre here in Maine!
Photographs courtesy of the winning theatres.