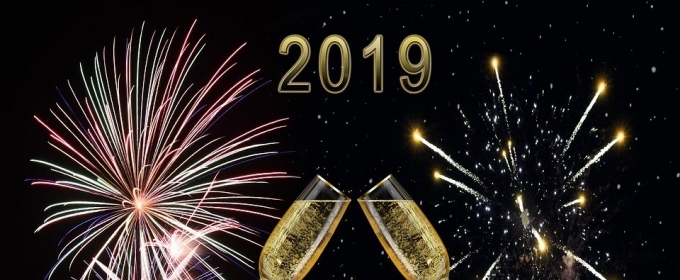 Click Here for More Articles on 9 for 2019
BWW Feature: What's Exciting on the Upcoming Maine Theatre Scene for 2019?
It is the winter doldrums here in North Country, but what better way to combat those blues than to take in an entertaining, moving, or inspiring evening at one of Maine's fine theatre companies? And if not in winter, why not plan ahead by subscribing to some of these companies or buying seats for one of the many exciting upcoming events for 2019?
To assist you in your planning, BWW offers these picks of the ten productions and company repertoire to which we look forward most.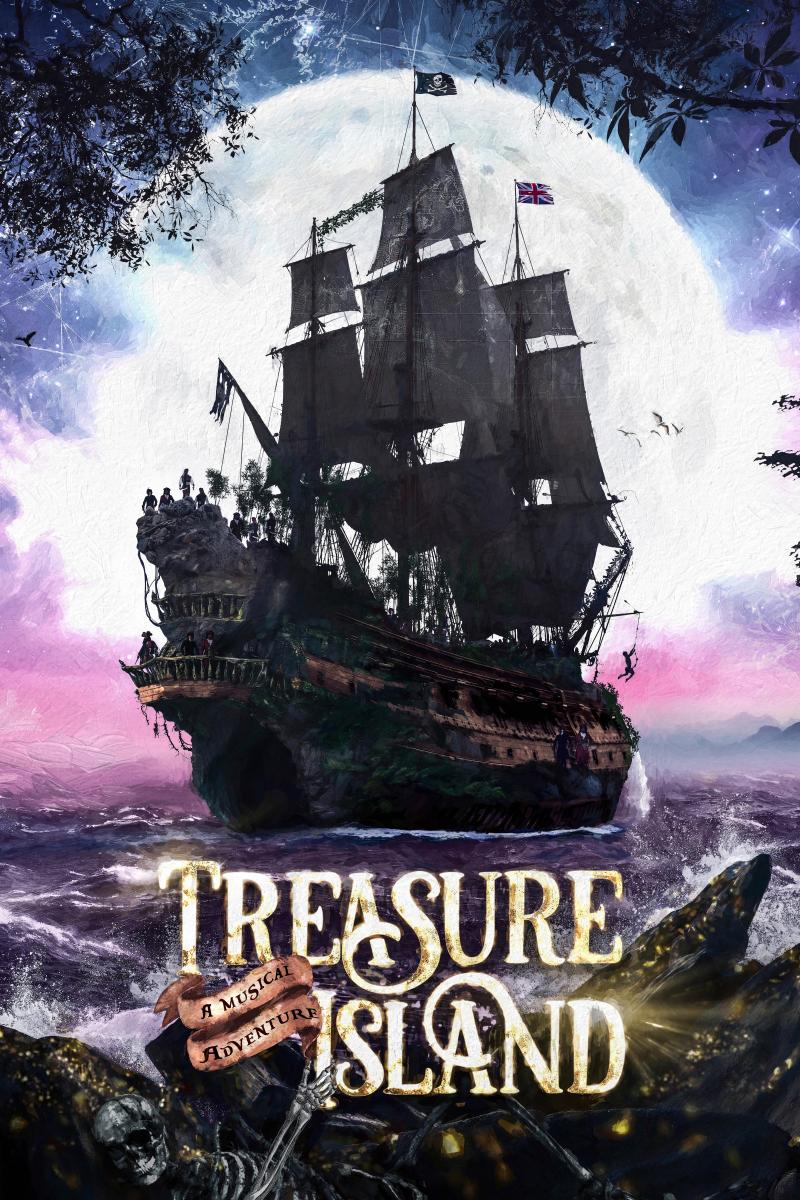 1. Without hesitation, if you can only choose one show to attend, it has to be Maine State Music Theatre's East Coast premiere (July 26-July 13, 2019 - Pickard Theater, Brunswick, ME) of the magnificent new musical, Treasure Island A Musical Adventure. I had the privilege to attend the world premiere of this epic work by Marc Robin and Curt Dale Clark at the Fulton Theatre in September 2018, and this is an exciting, masterful, grand musical theatre creation worthy of Broadway. It boasts a lush, sweeping, romantic score, a sophisticated book and lyrics, colorful characters with complex interactions, tons of swashbuckling action, and a cast and lavish production that quite simply dazzles. Don't miss the opportunity to see it here in Maine before it continues what surely will be a storied journey at other leading theatres.
2. And while we are talking about MSMT, if you can at all manage it, you will likely want to see everything on their program for 2019. After the past several record breaking seasons, this company's repertoire has become the hottest ticket in Maine and beyond. What could be more exciting than a varied main stage season that also offers Duke Ellington's Sophisticated Ladies with E. Faye Butler, Hello, Dolly with Charis Leos and David Girolmo, and The Wizard of Oz with a distinguished cast you will not want to miss! (www.msmt.org)
3. Though they have not announced their 2019 season, the Ogunquit Playhouse can be counted on to deliver as it always does a stimulating and varied season of classics and new musical theatre productions. The venerable 86 year-old house is sure to bring star talent and superb production values to its repertoire. The season runs from mid May - December 2019 at the Ogunquit Playhouse, Ogunquit ME, with its Christmas show at the Portsmouth Opera House). (www. Ogunquitplayhouse.org)
4. But why wait until summer? The Good Theater is in the midst of a highly original and stimulating season. Among the offerings to look forward to is the Maine Premiere of A Doll's House Part 2 (February 20 - March 17, 2019, St. Lawrence Center for the Arts, Portland, ME). Written by Lucas Hnath and directed by Steve Underwood, the play received eight 2017 Tony nominations. This modern take on Henrik Ibsen's characters offers an explosive and funny look at contemporary marriage, geder inequality, and human rights. It will star Good favorites Abby Killeen, Maureen Butler, James Hoban, and Hannah Daly. (www.goodtheater.com)
5. One of dramatic literature's finest satires comes to Portland Stage January 22 - February 17, 2019. Oscar Wilde's The Importance of Being Earnest is a witty comedy of manners that pokes fun at the 19thcentury British aristocracy's social conventions and pretenses; while delivering one bon motafter another, the play also offers unforgettable characters and a piercingly funny look at marriage and romance in the period. Promising to be delightful as well is the theatre's co-production with MSMTof the Fats Waller show, Ain't Misbehaving" beginning August 14, 2019. (www.portlandstage.org)
6. On a more sober note, The Theater at Monmouth has programmed a vibrant summer season of classic and contemporary works centered on the theme of "What Dreams May Come?". Perhaps most exciting will be their production of Hamlet, though the rest of the repertoire, including Merry Wives of Windsor, Ken Ludwig's Hound of the Baskervilles,and Jane Austen's Sense and Sensibility, sparks interest as well. Performed in repertoire from June to September 2019, at the exquisite and historic Cumston Hall in Monmouth, ME, this company delivers engaging and thought provoking productions. (www.theaterat monmouth.org)
7. Always a company to grapple with intensely dramatic issues, Mad Horse Theatre will stage a performance of Aaron Posner's comedy, Life Sucks, from March 14- 31, 2019, in South Portland, ME. This brash reworking of Anton Chekhov's Uncle Vanyastays close to the original story, while layering sassy and sidesplitting contemporary humor on the characters and situations. Like Mad Horse's previous production of Posner's Stupid F*cking Bird, which was an adaptation of The Seagull, Life Suckspromises to offer pleasure equally to those who enjoy the insider references to Chekhov as well as to those who simply want to take the hysterical often absurd journey with these characters. The intimacy of this tiny black box theatre and the fearlessness of its repertory company always offer an electric experience. (www.madhorse.com)
8. Biddeford City Theater takes risks with its repertoire - especially its musical theatre - and has had numerous stylish and successful productions. This spring it will mount Adam Guetel and Craig Lucas' The Light in the Piazza from March 8-14, 2019 at the City Theater (Biddeford, ME). Based on a novella by Elizabeth Spencer, this romantic tale tells the story of a mother and daughter who spend a summer in Italy wehre they encounter romance and regrets. Nominated for eleven and the winner of six Tonys, this is a delicate, quasi-operatic, haunting musical. (www.citytheater.org)
9. Storytelling in a different fashion is served up by the Maine State Ballet. Their upcoming production of Le Corsaire (August 8-17, 2019 Lopez Theatre, Falmouth, ME) is a swashbuckling,romantic comedy about pirates, damsels in distress, and hidden treasure. A virtuoso work, this production should challenge the entire company to deliver their customary fireworks and visual splendor. (www.mainestateballet.org)
10. The Bridges of Madison County (March 29-April 14, 2019 Lyric Music Theater, South Portland, ME) offers Maine an opportunity to experience this lovely adaptation of the book and movie of the same name. With sumptuous music and lyrics by Jason Robert Brown that won the Tonys for best score and best orchestrations in 2014, this touching tale promises to deliver a heartwarming experience. (www.lyricmusictheater.org)
Photos courtesy MSMT, Good Theater, Maine State Ballet
For more information, visit the company's individual websites.