Feature: 2019 PROMISES A YEAR OF AMAZING THEATRE ALL AROUND MAINE.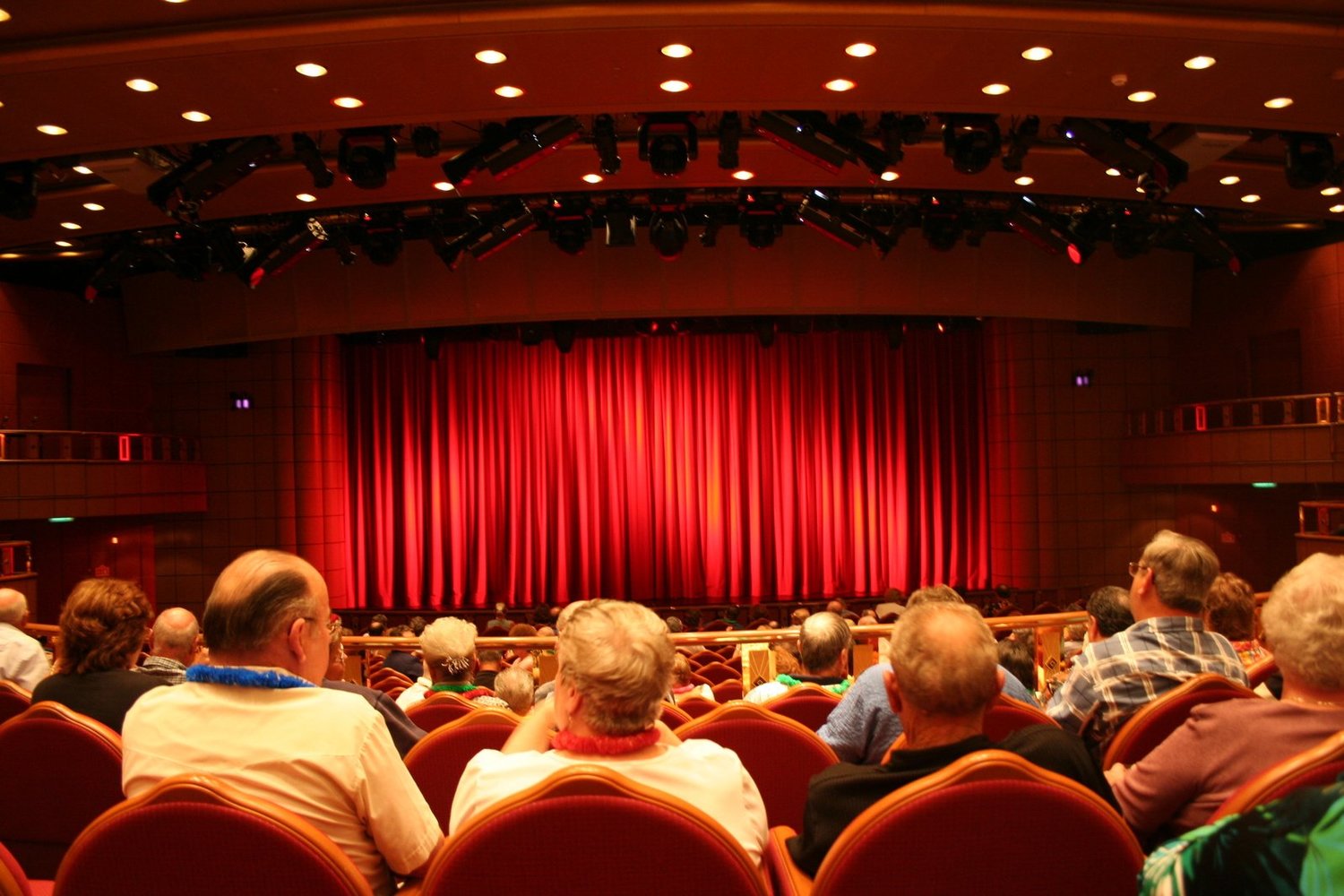 While Maine Maine is the 12th smallest by area, the 9th least populous, and the 38th most densely populated of the 50 U.S. states, it has a rich and vibrant theatre scene comprised of Equity, Professional and Community houses.

2019 is off to the races with a variety of shows to choose from. Whether you like musicals, plays, and anything in between, there is a lot to pick from, but, here is our list of theatre companies you should make a point to visit this year.
* In the few short years Cast Aside Productions has been established they have taken the theatre scene by storm. If you have limited time this year, and have to pick and choose what to see, put them at the top of the list, because in 2019 they promise to go where no other company in Maine has gone before - "This season we hope to employ 100% female-identifying, gender fluid, and transgender casts; 100% female-identifying, gender fluid, and transgender musicians; and 80+% female-identifying, gender fluid, and transgender tech crews and designers on our productions," stated Executive Director Celeste! Green. This brave, bold, and important casting choice is exactly the direction theatre in Maine needs to take. You can find out more about their productions via there website - http://castasideproductions.com/
* Nestled in beautiful Damariscotta Maine, Lincoln Theatre is a sweet little gem that offers something for everyone. From NT Live, The Met Live, movies, live theatre, and music, this company doesn't disappoint. They often have special events you can attend, from talks with artists, to free movies. Recently they gave away 75 complete Harry Potter sets as part of there Stories to Screen program! You can keep up to date on all they have to offer via their website - http://www.lcct.org
* Looking for something totally different this year, then check out Bare Portland. Getting its start under the name "Bare Bard" it began as an education and outreach arm of Portland Stage in 2014. It has since gone on to become a "self-sustaining arts organization focused on site-specific performance and community partnerships." With amazing multimedia productions, you won't want to miss, make sure to bookmark http://www.bareportland.org/ in your browser!
* It is no easy feat to produce the same show every year and have audiences come back for more each time, but that is exactly what August based Rocky for Equality has done. With an annual production, Artistic Director Becca Tinkham has created a cult following of her own, and 2018 saw shows sell out well before they opened. taking part every August, you should go mark your calendars now, and be sure not to miss it! http://www.rockyforequality.com/
* Midcoast Actors Studio is part of Belfast's thriving arts scene, and they provide theatrical opportunities for all ages. With recent successes such as The Lion, the Witch, and the Wardrobe, Cabaret and The Crucible under their belts, they have rapidly gained a reputation for excellent production values. 2019 will bring a season that is no different and boasts titles such as The Humans and Into the Woods. Working in The Crosby Center, Midcoast Actors Studio finds unique and innovative ways to use their space while welcoming their audiences into their world. Check them out at https://www.midcoastactors.org/
* Launching in 2015, 60 Grit Theatre Company's "inaugural production, Adam Rapp's Blackbird, opened at the Drayton Arms Theatre in London, UK as part of the Three Branch Festival. in 2016, The company relocated to Portland Maine, where it produced the Maine premiere of Sarah Kane's Blasted. Now dedicated to the creation of new and exuberant performance works that defy easy categorization, 60 Grit is focused on developing devised ensemble performances and bold contemporary plays. 60 Grit is particularly interested in challenging the conversation surrounding mental illness and addiction. " http://www.60grit.org/
* Bangor Community Theatre is one of the areas longest running community groups. Under new leadership, 2018 saw BCT blossom, bringing back classic titles such as Harvey, and starting 2019 with I remember Mama. This company has run the gamut with its production history and continues to be a staple in the local theatre world that is Bangor, Maine. You can find out more about their season and ways to be involved by visiting their website - http://www.bangorcommunitytheatre.org/

*While usually only doing one show a year, The Gilbert and Sullivan Society of Maine keeps alive a tradition that deserves to be recognized. Established as a non-profit in 1976 their mission is to preserve the vitality of the classic works of Gilbert and Sullivan by producing and promoting live musical theatre. To inspire, entertain and educate the community through concert performances, and develop the skill and talent of people of all ages in their cast, crew, and orchestra. This year will see them perform, Iolanthe, under the direction of Dorothy Wheatcraft. Check them out at - http://www.gilbertsullivanmaine.org/
* It can be cold and bleak in Maine, but Some Theatre Company manages to keep their theatre scene hot and inviting. Known for tackling edgy works, or putting unique spins of classics, Some theatre Company has a great set of shows lined up for 2019. From splatter zones to shows that deal with mental health issues, this tiny company lives up to its tag-line of "little but fierce." www.stcmaine.org for more information.

Whatever you love to see, Maine has a rich and diverse theatre scene found in some of the more unusual places, proving that professional work doesn't always need big budgets, flashy tech, or huge state of the art buildings.

Whatever you do this year, even if you don't check out the theatre companies listed above, try to add some live entertainment into your life, it will be richer for it!