ART at International City Theatre
Dates

2/18/2021 - 3/7/2021

Theatre


330 East Seaside Way
Long Beach,CA 90802
Twitter Facebook Instagram

Tickets Info

$30 per household
Phone: 562-436-4610




International City Theatre opens its 36th season with a virtual presentation of Yasmina Rezas multiple award-winning, hilarious look at the bonds of friendship viewed through the prism of modern art. How much would you pay for a painting that was a white canvas? Would it be art? What would your friends think of it and of you, for buying it? When Serge purchases an all-white painting for 200,000, his longtime friendship with Marc and Yvan is put to the test. As the arguments quickly go from theoretical to personal to confrontational and friendship hangs in the balance, the question becomes: how much is a painting worth? Streams on demand every Thursday, Friday, Saturday and Sunday (dark Mondays, Tuesdays, Wednesdays)

News About ART at International City Theatre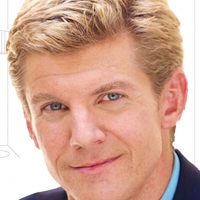 BWW Interview: Brent Schindele's Very Thoughtful & Serious About His ART
February 15, 2021
International City Theatre's 36th season opener - the virtual presentation of Yasmina Reza's ART - begins streaming on February 18, 2021. Directed by caryn desai, this story of how a purchase of a modern art piece affects friendships stars Brent Schindele, Brian Stanton and Michael Uribes. Brent took some time to answer my queries amidst newborn caring and producing his and his wife Erica's entertaining and informative regular YouTube segments for LagunaPlayhouse.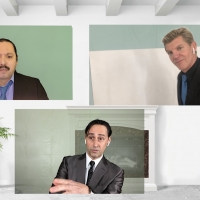 Photo Flash: International City Theatre Presents ART By Yasmina Reza
February 12, 2021
International City Theatre opens its 36th season with a virtual presentation of Art, a heady, hilarious look at the bonds of friendship viewed through the prism of modern art.
ICT to Stream Virtual Presentation Of Yasmina Reza's ART
February 01, 2021
How much would you pay for a painting that was a white canvas? Would it be "art"? What would your friends think of it — and of you, for buying it?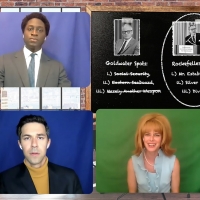 BWW Feature: DAISY Examines the First Political Attack Ad Created in 1964
October 26, 2020
Based on true events and strikingly relevant today, DAISY explores the moment in TV history when the political attack ad was born. In the autumn of 1964, one year after the assassination of President John F. Kennedy, bloody turmoil over Civil Rights was spilling onto the streets, a fearful ideology that made the threat of nuclear war palpable was growing from the conservative right, and a skirmish in the far-off nation of Vietnam wouldn't go away. With the presidential election looming, an advertising agency working for Lyndon Johnson unleashed the most devastating political commercial ever conceived, the 'Daisy' ad.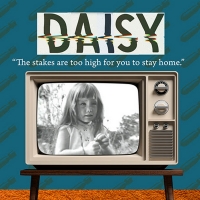 International City Theatre Presents Virtual Presentation of DAISY
October 14, 2020
As the final weeks of the presidential campaign draw to a close, International City Theatre will stream a virtual presentation of Daisy, a fascinating look at the creation of and psychology behind TV's first political attack ad.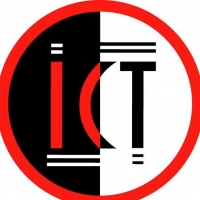 International City Theatre Announces 5-Play Season for 2021
September 18, 2020
In the spirit of cautious optimism that theater will be permitted to resume early next year, International City Theatre has decided to announce a 2021 season.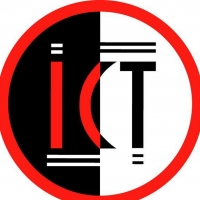 Regional Spotlight: How International City Theatre is Working Through The Global Health Crisis
May 20, 2020
Today we shine a spotlight on International City Theatre with Artistic Director/Producer caryn desai.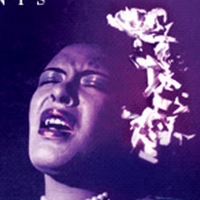 Ebony Repertory Theatre Presents LADY DAY AT EMERSON'S BAR & GRILL
January 10, 2020
Ebony Repertory Theatre (ERT) announced today that they will present the critically-acclaimed play LADY DAY AT EMERSON'S BAR & GRILL by Lanie Robertson.

Peter Quilter's BESTSELLER Gets World Premiere at ICT
May 22, 2019
International City Theatre presents a zany comic romp about writers, how they write, the stories they tell and the secrets they keep. Jane Page directs the world premiere of Bestseller by internationally renowned playwright Peter Quilter (End of the Rainbow, Glorious!) for a three-week run, June 14through June 30, atInternational City Theatre in the Long Beach Performing Arts Center. Two low-priced previews are set for June 12 and June 13.