Photos: Curtain Call and Press Night Celebration of EMPIRE At La Mirada Theatre - Kevin Earley, Stephanie Gibson & More!
LA MIRADA THEATRE FOR THE PERFORMING ARTS & MC COY RIGBY ENTERTAINMENT (2014 Ovation Award Nominee for Best Season!), in association with Sue Vaccaro, Ricky Stevens & The Rivet Gang announce the third show of their 2015-2016 season, the pre-Broadway engagement of EMPIRE, book, music & lyrics by Caroline Sherman and Robert Hull, musical direction by Sariva Goetz, and directed and choreographed by Marcia Milgrom Dodge (Ragtime). EMPIRE will preview on Friday, January 22, 2016 (with a press opening on Saturday, January 23) and run through Sunday, February 14, 2016 at La Mirada Theatre for the Performing Arts, 14900 La Mirada Blvd in La Mirada. BroadwayWorld brings you a first look at curtain call and press night below!
EMPIRE is an original musical about those who bravely embodied the American spirit during the dark days of the Great Depression by building what was then the tallest structure in the world, the Empire State Building! When the roaring 20's collapsed into the reeling 30's, these industrialists, laborers and their families mortgaged all that was safe and reasonable for the dream of leaving their mark on New York City and the world. EMPIRE is a celebration of the American spirit with big dance numbers, pop-driven melodies, and captivating spectacle. EMPIRE puts a contemporary spin on the classic musicals of the '40s and '50s!
The Cast for EMPIRE features (in alphabetical order): Michael Baxter, Chassey Bennett, Tommy Bracco, Ricky Bulda, Juan Caballer, Caitlyn Calfas, Kevin Earley, Fatima El-Bashir, Tory Freeth, Stephanie Gibson, Joe Hart, Charlotte Maltby, Tony Sheldon, Michael McCormick, Katharine McDonough, Gabriel Navarro, Rachel Osting, Caleb Shaw, Cooper Stanton, Michael Starr, Christine Tucker, Rodrigo Varandas, Josh Walden and Justin Michael Wilcox.
The Design Team for EMPIRE is as follows: Scenic and Projection Design by David Gallo; Lighting Design by Jared Sayeg; Sound Design by Phil Allen; Costume Design by Leon Wiebers; Flying Sequences Choreographed by Paul Rubin; Co- Projection Design by Brad Peterson; Hair/Make-Up/Wig Design by Rick Geyer; and Props Design by Terry Hanrahan. Casting is by Julia Flores, and the Production Stage Manager is Jill Gold.
Performances are 7:30pm on Wednesdays & Thursdays; 8pm on Fridays; 2pm and 8pm on Saturdays; and 2pm on Sundays. There will be no matinee performance on Saturday, January 23. Talkbacks with the cast and creative team will be on Wednesday, January 27 and Wednesday, February 10.
Tickets range from $20 - $70 and can be purchased at La Mirada Theatre's website, www.lamiradatheatre.com or by calling the La Mirada Theatre Box Office at (562) 944-9801 or (714) 994-6310. Student, Senior, Child and group discounts are available.
Photo Credit: Lily Lim

Curtain Call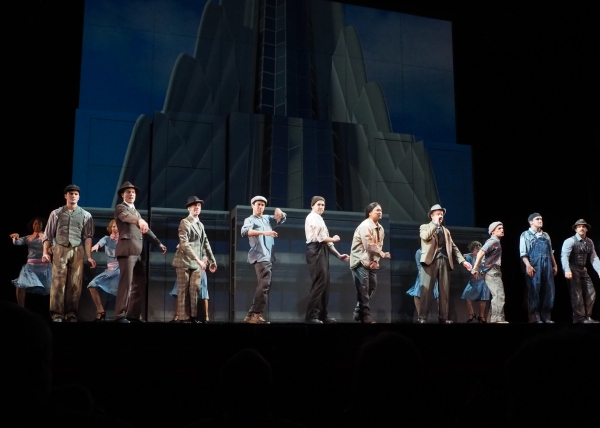 Curtain Call

The workers

Katharine McDonough, Caleb Shaw, Tommy Bracco, Christine Tucker, and Rachel Osting

Tony Sheldon, Michael McCormick, and Katharine McDonough,

Kevin Earley, Stephanie Gibson, Katharine McDonough, and Christine Tucker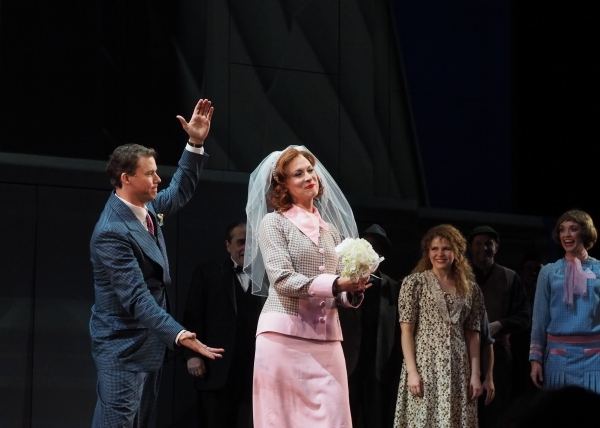 Kevin Earley, Stephanie Gibson, Katharine McDonough, and Christine Tucker

The Company

Joe Hart, Tommy Bracco, Caitlyn Calfas, Caleb Shaw, Katharine McDonough, and Rachel Osting

Mike Starr, Christine Tucker, Kevin Earley, Stephanie Gibson, Tony Sheldon, Charlotte Maltby, and Tommy Bracco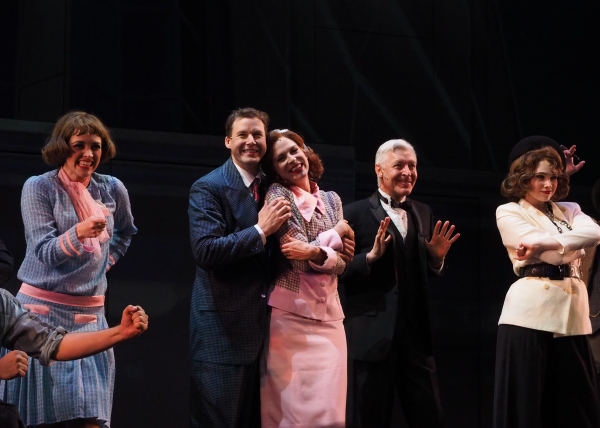 Christine Tucker, Kevin Earley, Stephanie Gibson, Tony Sheldon, and Charlotte Maltby

Fatima El-Bashir, Richard Bulda, Mike Starr, Michael McCormick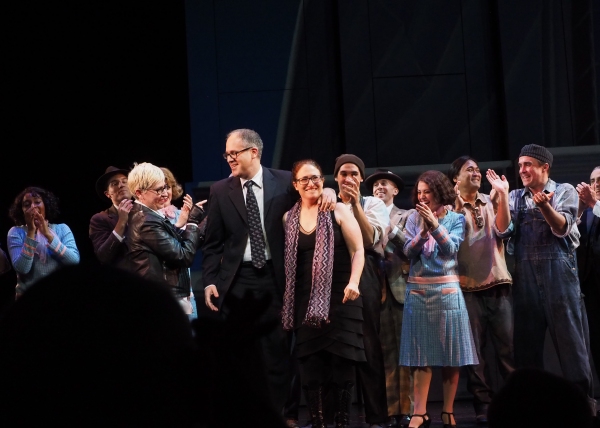 The Company

The Company and Creative Team of EMPIRE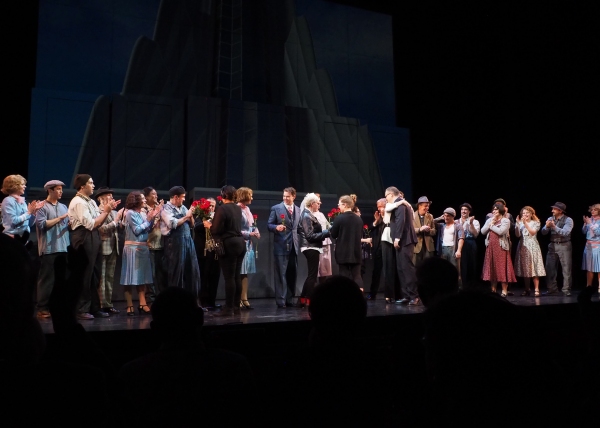 The Company of EMPIRE

Michael Starr, Michael McCormick, Christine Tucker, Kevin Earley, Stephanie Gibson, Marcia Milgrom Dodge, and Tony Sheldon

The Company with Marcia Milgrom Dodge and Robert Hull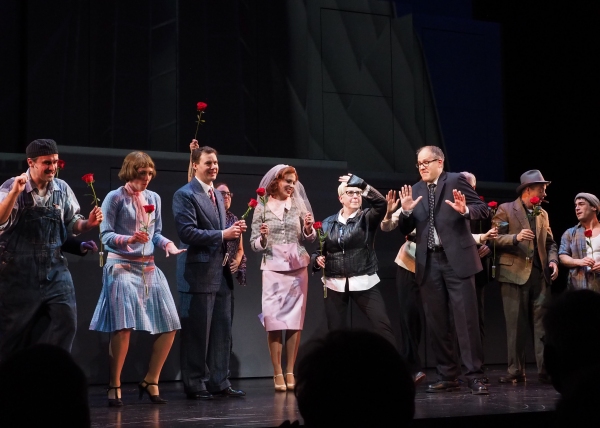 The Company with Marcia Milgrom Dodge and Robert Hull

Flying Sequence Choreographer Paul Rubin and Tim Bagley

Steven Young, Steven Glaudini, John Glaudini, and Maria Cominis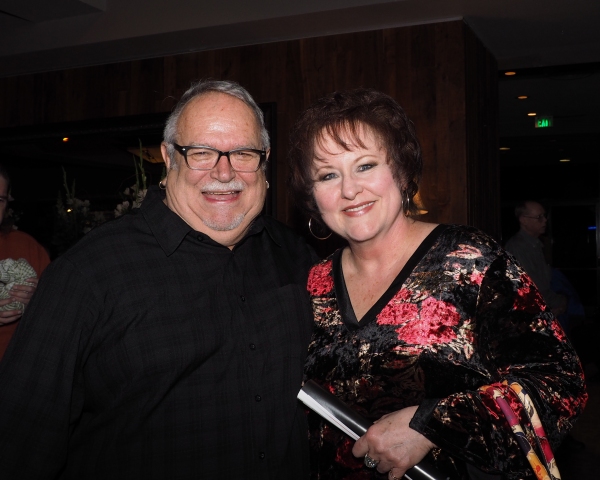 Ronn Goswick and Debbie Wilson

David Engel, Shanon Mari Mills, and Jeffrey Scott Parsons

Kevin Earley and Directon/Choreographer Marcia Milgrom Dodge

Julie Ann Emery and Kevin Earley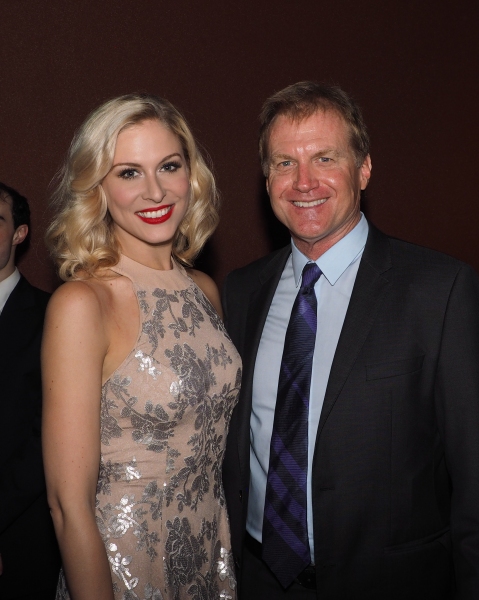 Stephanie Gibson and Tom McCoy

Stephanie Gibson, Charlotte Maltby, Cooper Stanton, and Katie McCoy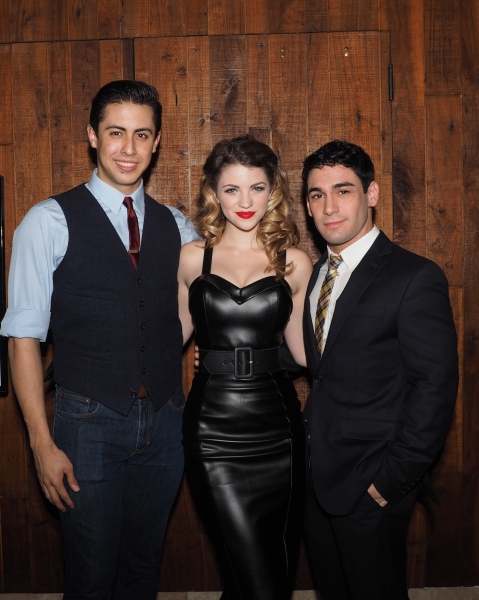 Gabriel Navarro, Rachel Osting, and Tommy Bracco

Stephanie Gibson and Andrew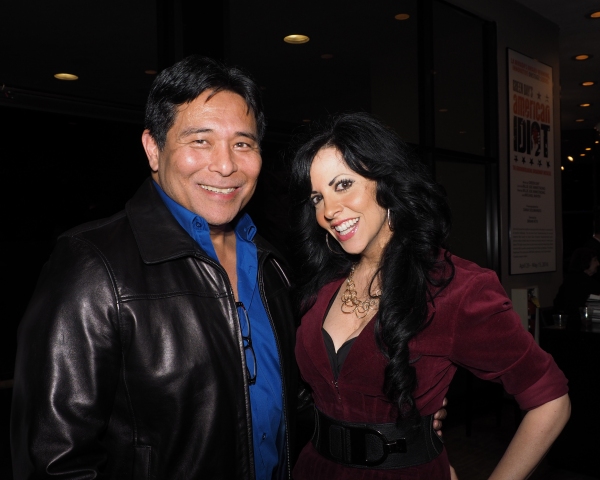 Glenn Shiroma and Heather Provost

Caroline Sherman

Gabriel Navarro, Cooper Stanton, and Caleb Shaw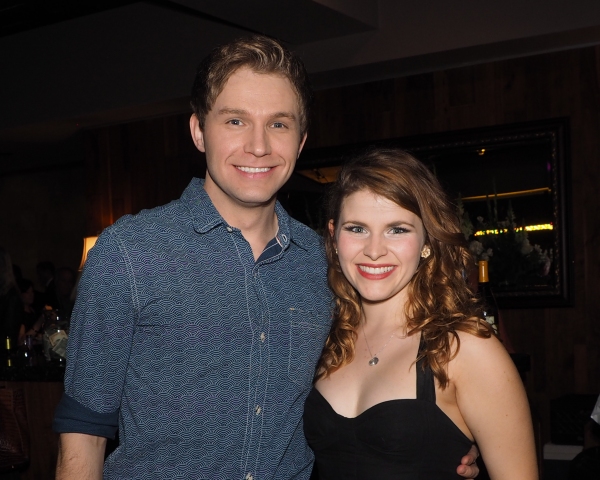 Caleb Shaw and Katharine McDonough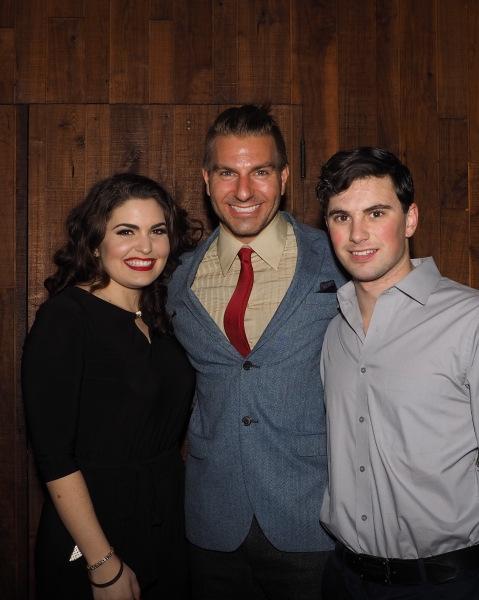 Caitlyn Calfas, Karl Warden, and Juan Caballer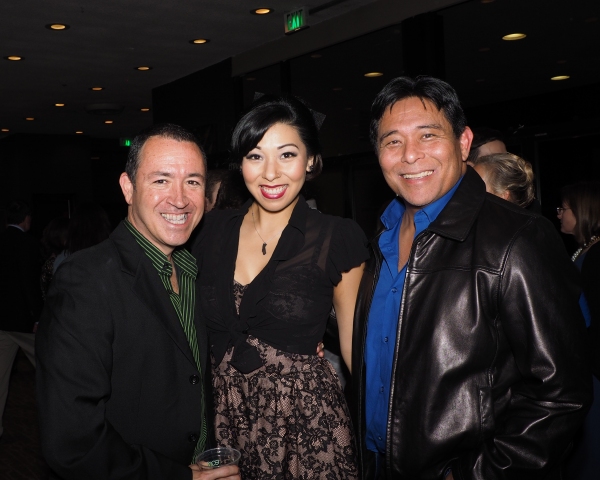 Steven Glaudini, Jenn Aedo, and Glenn Shiroma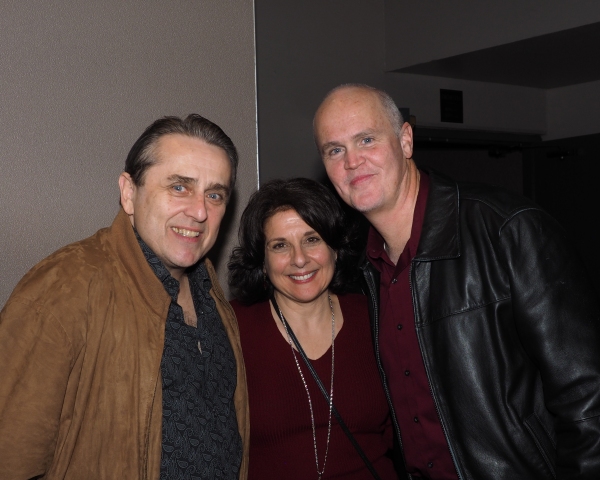 Michael McCormick, Maria Cominis, and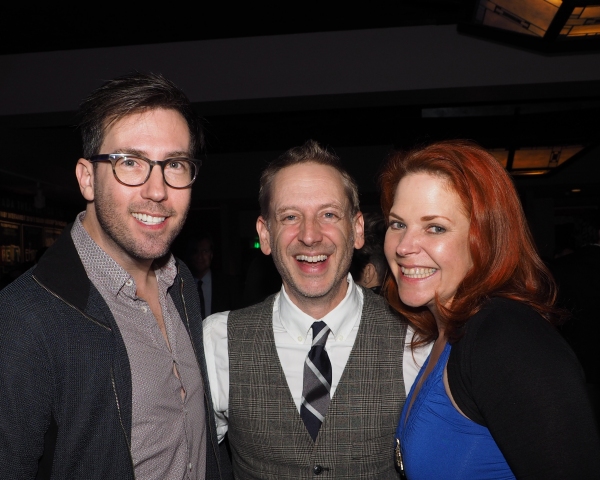 Steven Young, Richard Israel, and Bets Malone

Tory Freeth and Rodrigo Varandas

Flying Choreographer Paul Rubin and Scenic Designer David Gallo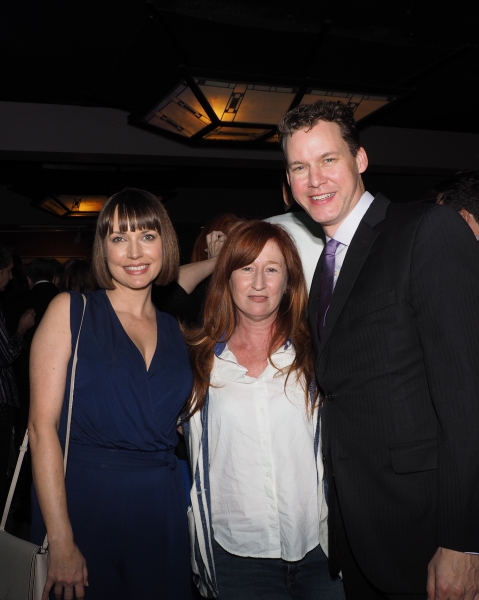 Julie Ann Emery, Vicki Lewis, and Kevin Earley

Christine Tucker, Tom McCoy, and Katie McCoy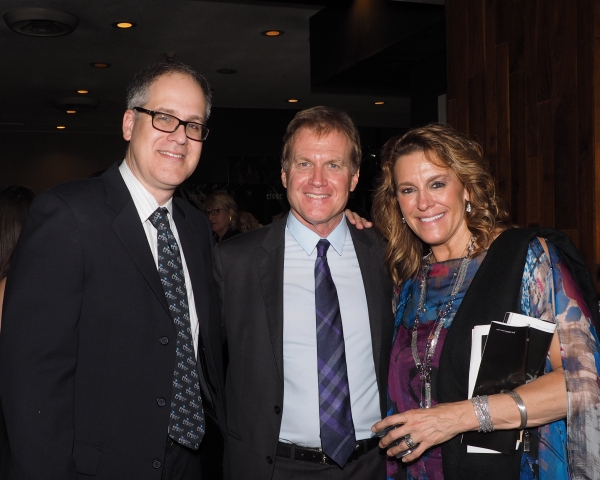 Robert Hull, Executive Producer Tom McCoy

Rachel Osting and Robert Hull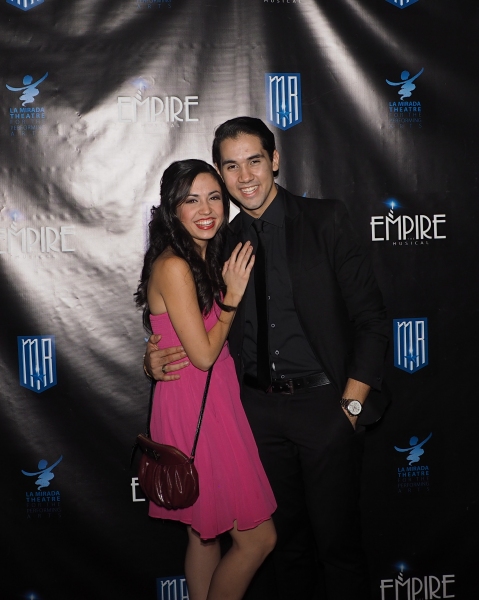 Tory Freeth and Rodrigo Varandas

Rachel King and Charlotte Maltby

The Company

The Company and Creative Team of EMPIRE

Stephanie Gibson and Kevin Earley

Stephanie Gibson, Marcia Milgrom Dodge, and Kevin Earley

Tory Feeth and Tommy Bracco

Katharine McDonough, Joe Hart, and Tommy Bracco

Joe Hart and Michael McCormick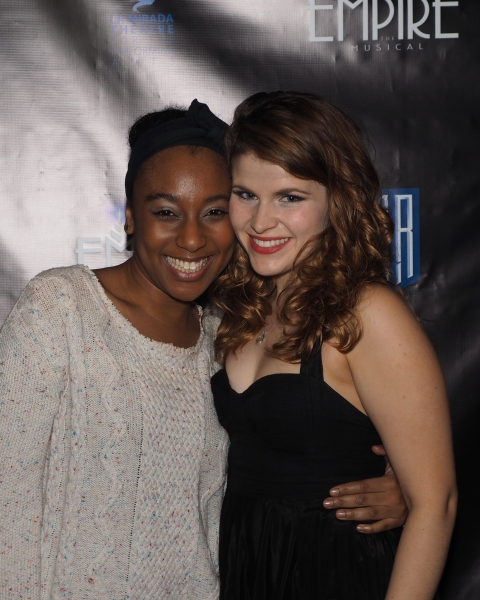 Fatima El-Bashir and Katharine McDonough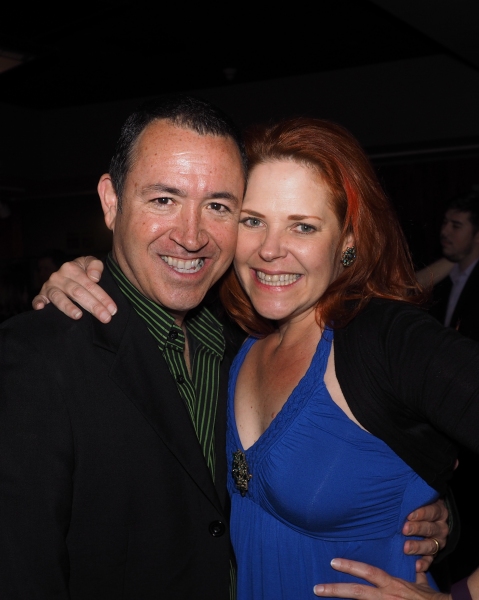 Steven Glaudini and Bets Malone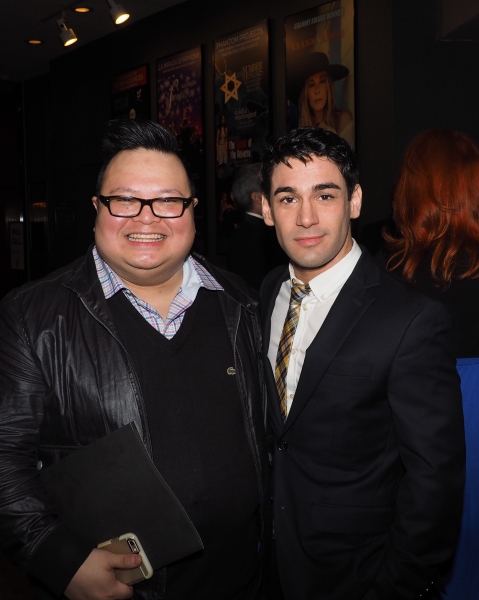 Michael L. Quintos and Tommy Bracco

Kevin Earley and Steven Glaudini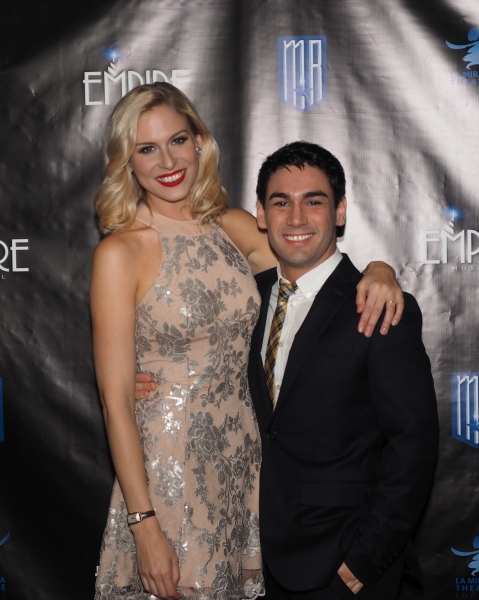 Stephanie Gibson and Tommy Bracco

Marcia Milgrom Dodge and Josh Walden

Director/Choreographer Marcia Milgrom Dodge and Music Director Sariva Goetz

Marcia Milgrom Dodge and Kevin Earley

Katharine McDonough, Stephanie Gibson, Fatima El-Bashir, Caitlyn Calfas, Charlotte Maltby, Tory Freeth, Rachel King, and Christine Tucker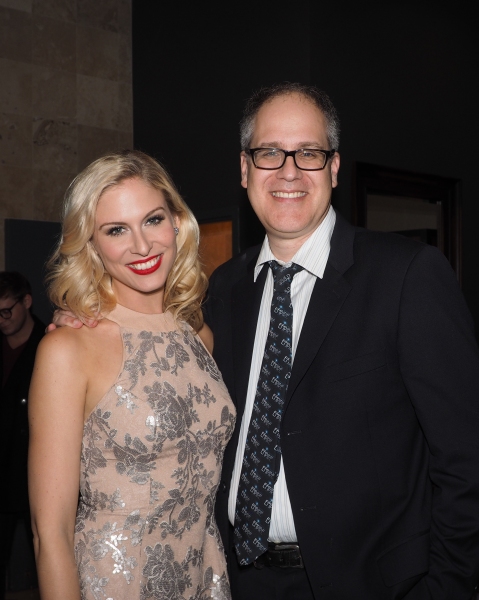 Stephanie Gibson with Robert Hull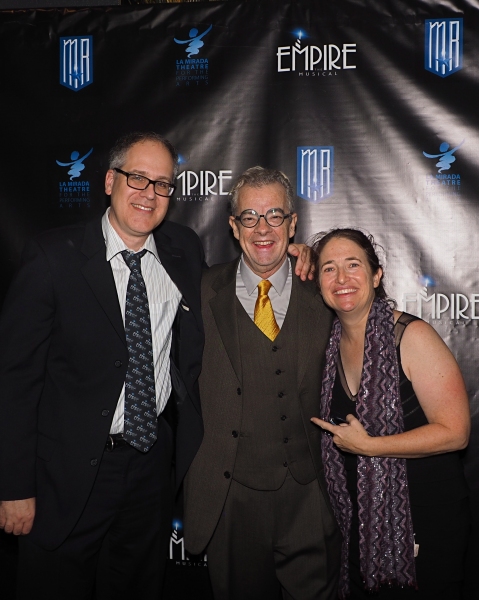 Caroline Sherman and Robert Hull, creators of book, words and music of EMPIRE, with Joe Hart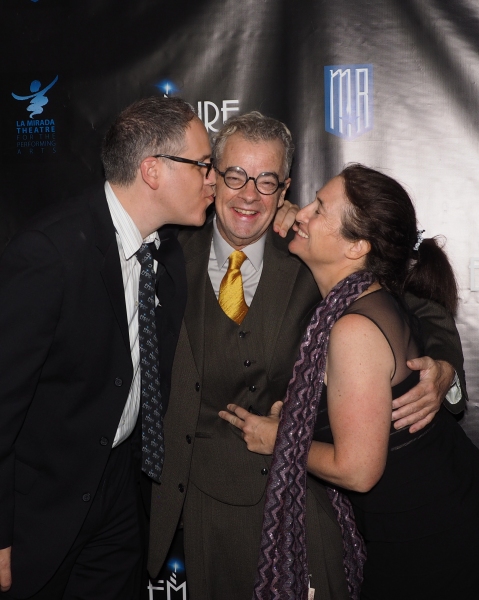 Caroline Sherman and Robert Hull, creators of book, words and music of EMPIRE, with Joe Hart