Photo Flash: Chris Farah Hosts A LITTLE NEW MUSIC 11 at Rockwell: Table & Stage
LA's consistently popular concert series A LITTLE NEW MUSIC, featuring the latest new musical theater songs, returned on Tuesday, March 8, to another sold out house at Rockwell: Table & Stage with an exciting program of music from writers across the nation. BroadwayWorld has photos from the concert below!
Comedian, actress, and writer Chris Farah (SUPERSTORE, MODERN FAMILY, CHELSEA LATELY) hosted the evening alongside guest musical director and Ovation Award-winning composer Gregory Nabours (ASCAP's "Part of Broadway: Today and Tomorrow" at the Kennedy Center).
Included in its 2016 season kickoff were works from Ronvé O'Daniel & Jevares Myrick (iLLA: A HIP HOP MUSICAL), Zoe Sarnak (A LASTING IMPRESSION), Teresa Lotz and Naomi Matlow (THREETIMESFAST), Defoe & Sinutoke (CLOUDS ARE PILLOWS FOR THE MOON), Rollins & Levine, James Kenneth Ballard, Kevin Ray (CENTRAL AVENUE BREAKDOWN), Kamalu and Nelson (SINGLE WIDE), Erik Przytulski (ALIEN VS. MUSICAL, THUMBELINA), Molly Bell, de la Puente & Davila (MANUEL VS. THE STATUE OF LIBERTY), Brian Cavanagh-Strong, Roper & Weiner (CITY OF LIGHT), and Michael Holland (HURRICANE).
The show featured top performers from Broadway and LA, including Renée Marino (JERSEY BOYS, CHAPLIN, Clint Eastwood's "Jersey Boys" film), Shaun Taylor-Corbett (B'way: IN THE HEIGHTS, National Tour: JERSEY BOYS), Maude Maggart (LOOK FOR THE SILVER LINING), Lisa K. Wyatt (NBC's THE OFFICE), Tory Stolper (LA's Next Great Stage Star winner), Bianca Gisselle (AMERICAN IDIOT at The Vortex), recording artist Anthony Starble, Ian Littleworth (Experience CARRIE), William Washington, Espiridion Magana (Univision's VA POR TI), Ashley Ruth Jones (PSYCHE: A MODERN ROCK OPERA), Allie Costa, Katie DeShan (3-D's TARZAN), Matthew Ballestero, Michelle Lane (AVENUE Q), Anton Starkman (AMERICAN HORROR STORY: HOTEL), and more.
The concert also featured guest appearances from writers Erik Przytulski (winner of ALNM's 2015 Outstanding Songwriting Award at Hollywood Fringe for ALIEN VS. MUSICAL), and Jan Roper (CITY OF LIGHT). Plus a sneak peak of The Falcon Theatre's world premiere musical REAL HOUSEWIVES OF TOLUCA LAKE, performed by writer Molly Bell and Katie Von Till (NBC's COMMUNITY).
Keep up-to-date with ALNM at www.alittlenewmusic.org and on Facebook, Twitter, and Instagram at @alittlenewmusic.
Photo Credits: amy francis schott, Daniel J Sliwa and Peter Welkin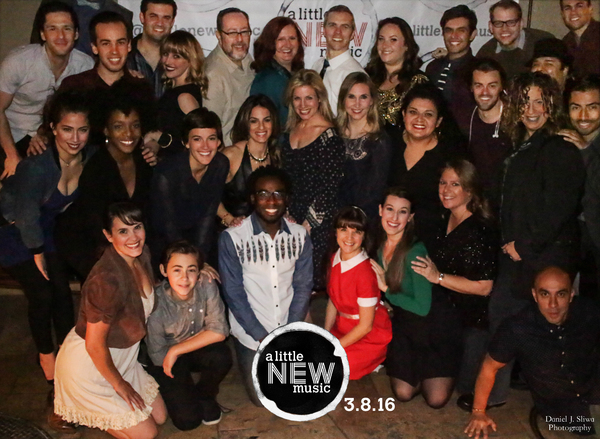 The A LITTLE NEW MUSIC Family: (front) Michelle Lane, Anton Starkman, William Washington, Allie Costa, Ashley Ruth Jones, co-producer Corey Lynn Howe, co-producer Kila Packett; (middle) Chrissi Erickson, co-producer Katherine Washington, Renee Marino, Molly Bell, Katie Von Till, Sherry Mandujano, Ian Littleworth, co-producer amy francis schott, Shaun Taylor-Corbett; (back) co-producer Christopher Maikish, Matthew Ballestero, co-producer Travis Leland, Katie DeShan, co-producer Mitch Glaser, Lisa K. Wyatt, co-producer Luke Klipp, Chris Farah, Espiridion Magana, co-producer Bryan Blaskie, Jae Martinez, co-producer Jay Marcus.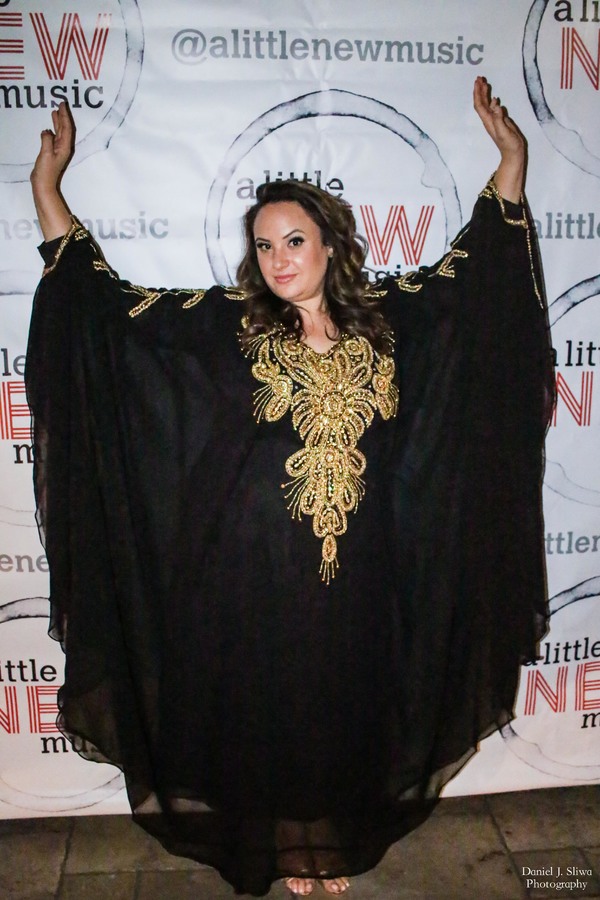 Host Chris Farah arrives at Rockwell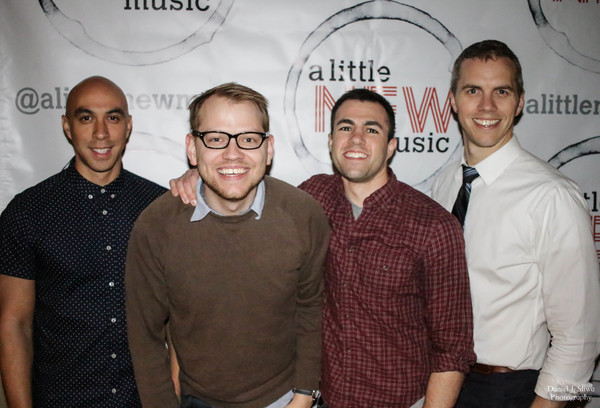 Co-producers Kila Packett, Bryan Blaskie, Jay Marcus, and Luke Klipp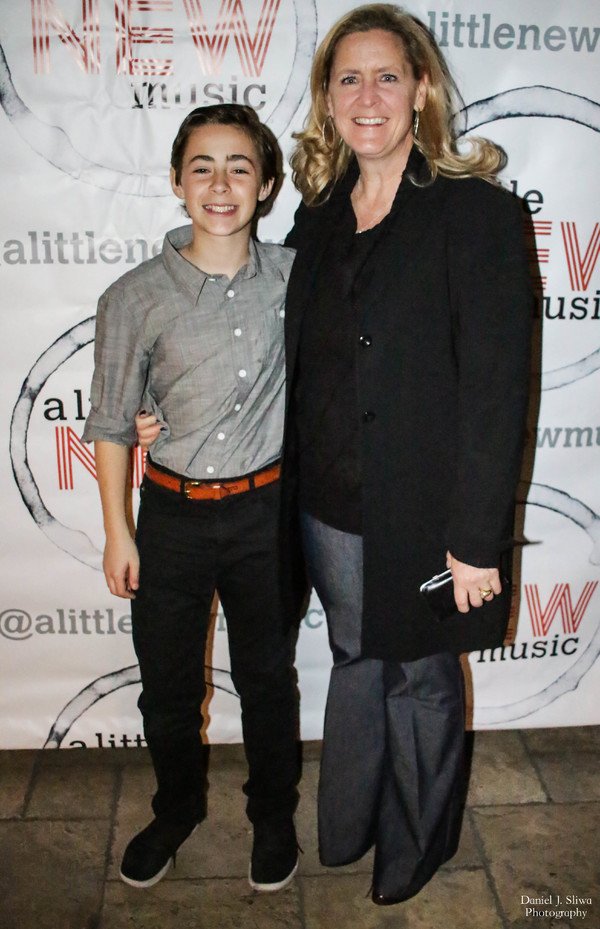 Performer Anton Starkman and mom, Debbie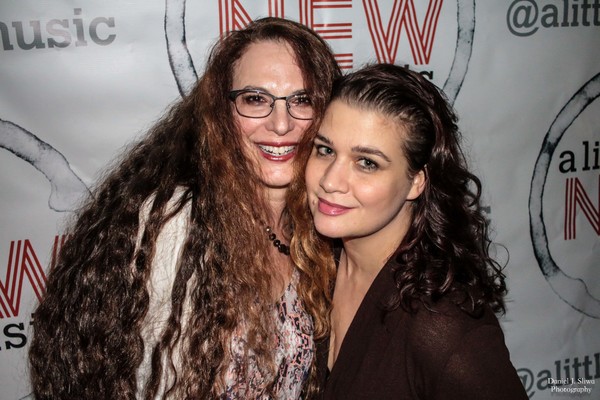 Guest writer Hillary Rollins and singer Maude Maggart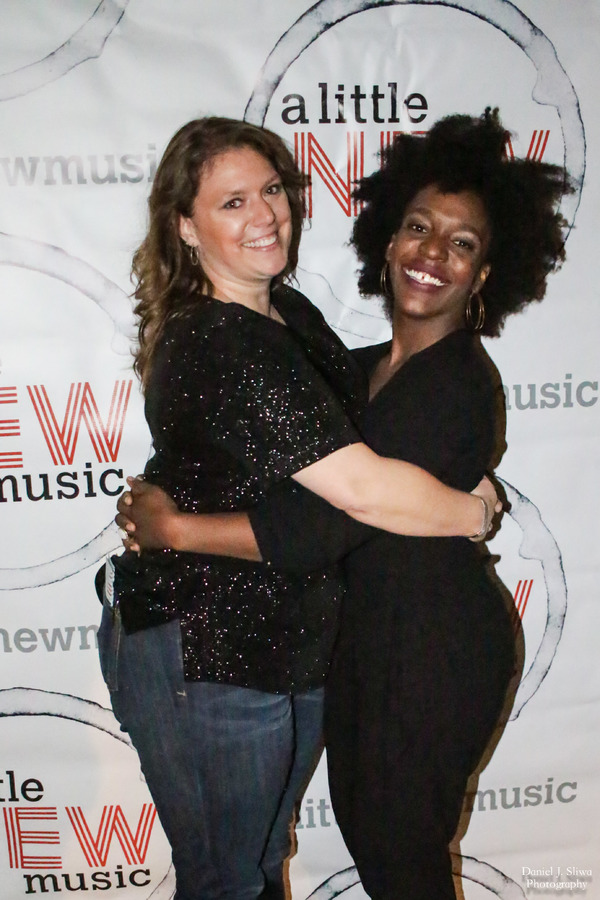 Co-producers Corey Lynn Howe and Katherine Washington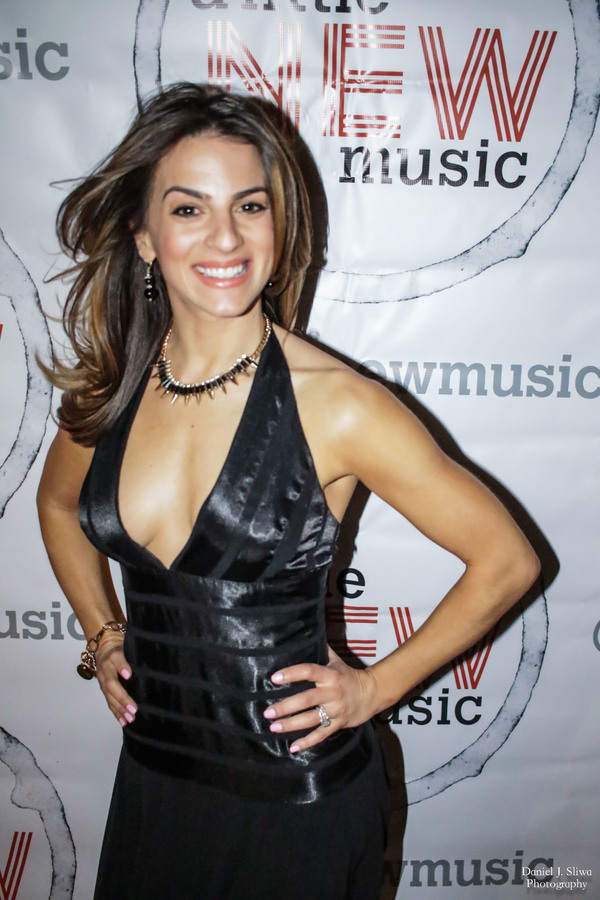 Performer Renee Marino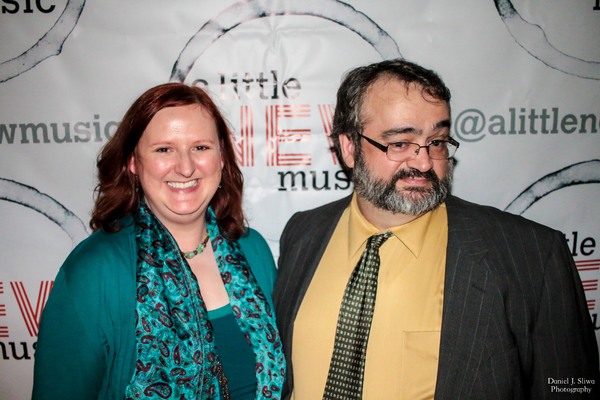 Performer Lisa K. Wyatt and husband Jim Blanchette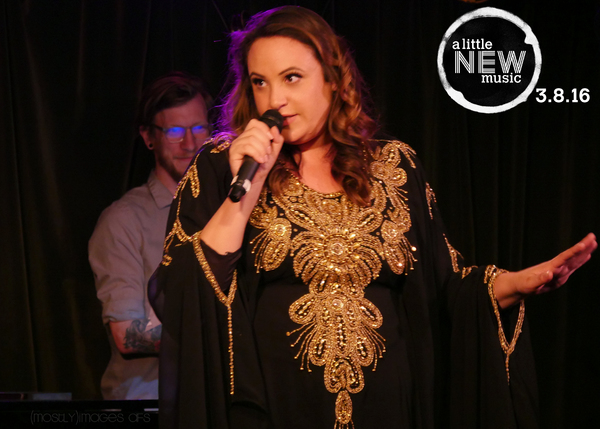 Host Chris Farah sings the theme song, by Bryan Blaskie and Mitchell Glaser; photo: amy francis schott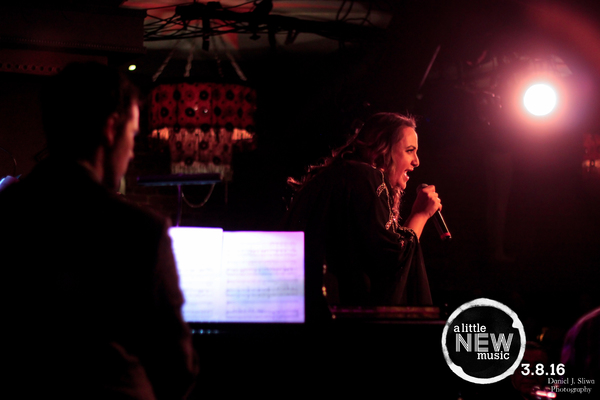 Chris Farah introduces the performers; photo Daniel J Sliwa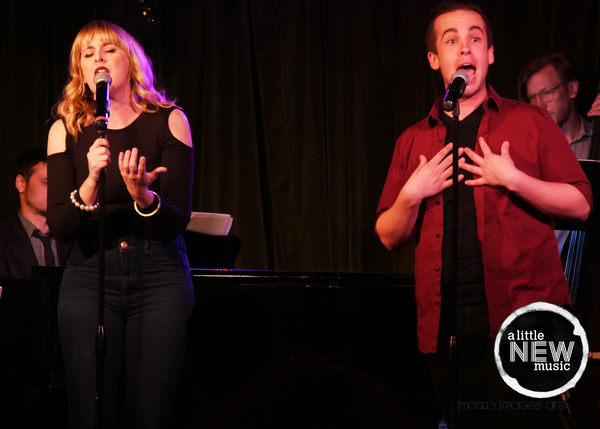 Katie DeShan and Matthew Ballestero get things started with Michael Holland's 'Hey A$$hole, That's Extra' from YOU'RE GOING TO HATE THIS; photo: amy francis schott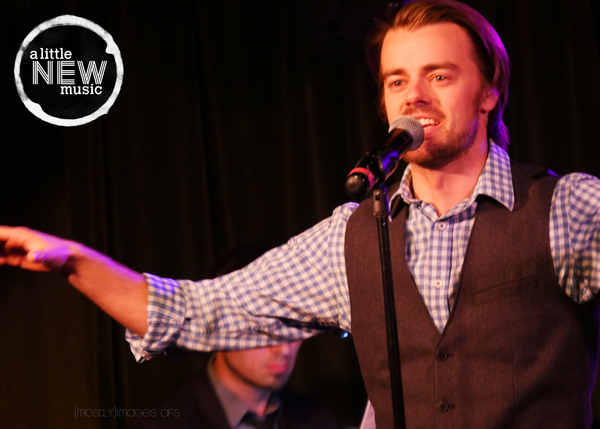 Ian Littleworth performs 'My Kind of Lady' by James Kenneth Ballard; photo: amy francis schott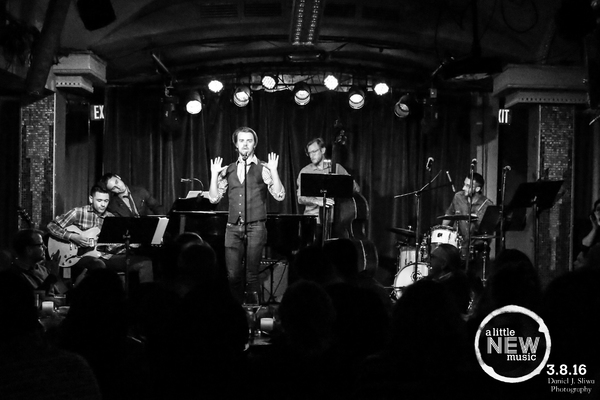 Will Yanez, Gregory Nabours, Ian Littleworth, Eric McCann, and Brian Cannady; photo: Daniel J Sliwa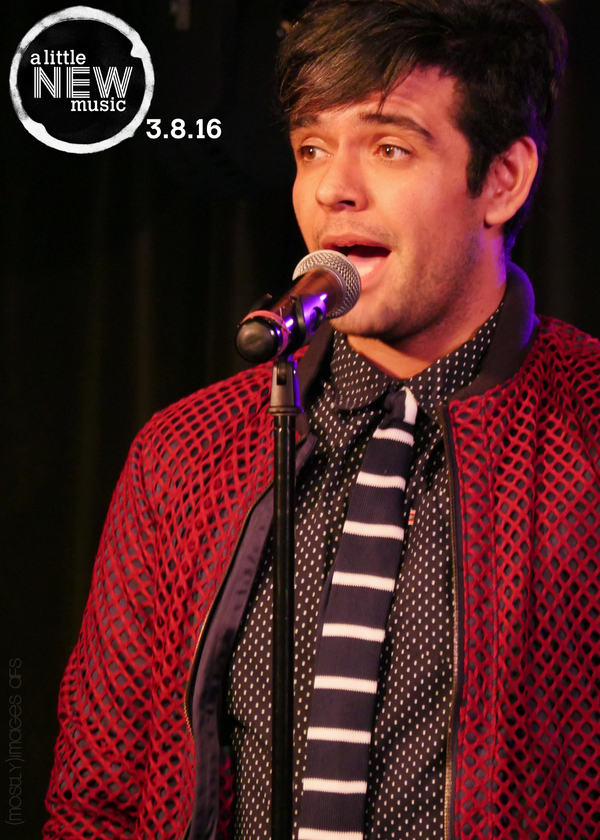 Espiridion Magana performs Brian Cavanagh-Strong's stand-alone 'Born'; photo: amy francis schott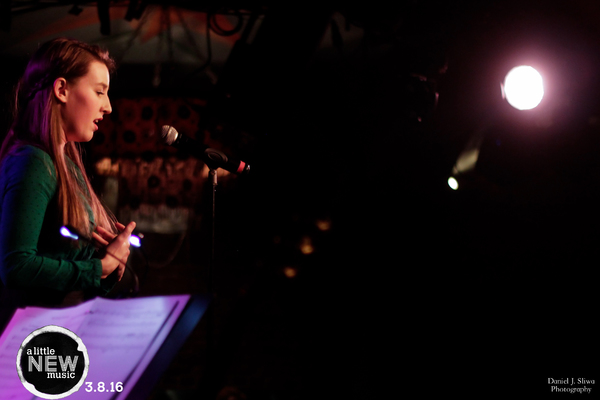 Ashley Ruth Jones sings Naomi Matlow and Teresa Lotz's song 'Three Times Fast' from the musical THREETIMESFAST; photo: Daniel J Sliwa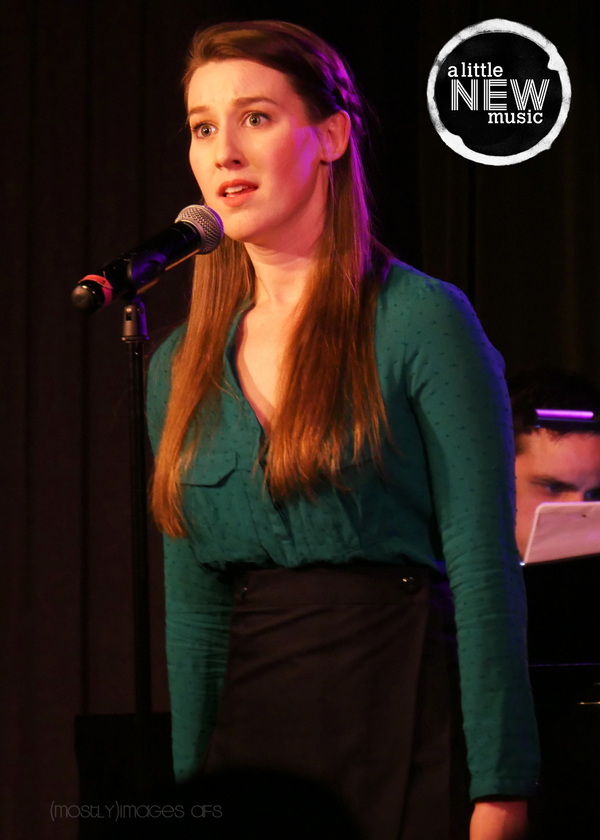 Ashley Ruth Jones sings 'Three Times Fast' by Naomi Matlow and Teresa Lotz; photo: amy francis schott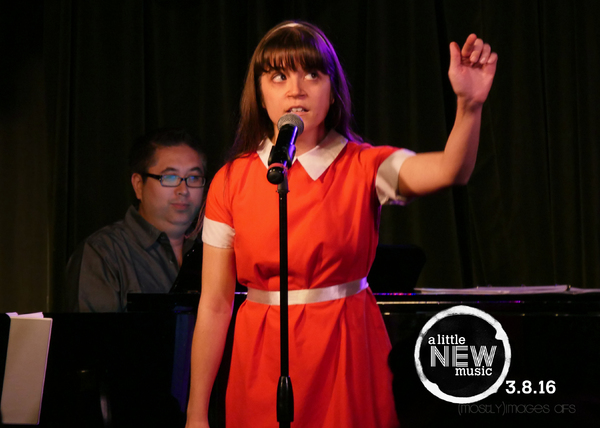 Guest writer Erik Przyltulski and Allie Costa perform 'There IS No Tomorrow' from ALIEN VS MUSICAL, winner of the ALNM Award for Outstanding Songwriting at Hollywood Fringe Festival 2015; photo: amy francis schott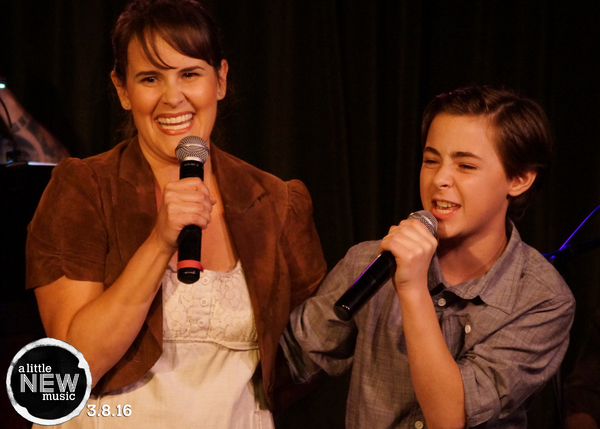 Michelle Lane and Anton Starkman sing 'One for Me', a delightful duet from Jordan Kamalu's musical SINGLE WIDE; photo: Peter Welkin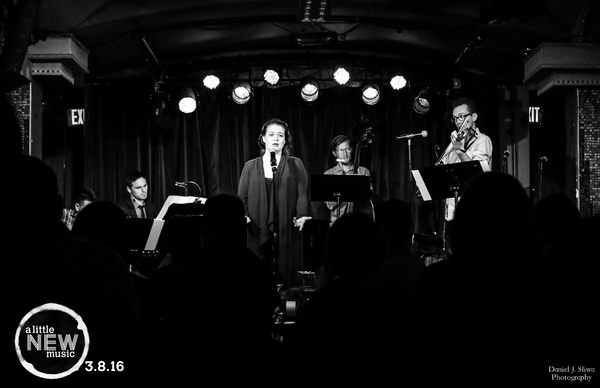 Maude Maggart performs Hillary Rollins and Matthew Levine's 'Everything Must Go', accompanied by Gregory Nabours on piano and Ben Powell on violin; photo: Daniel J Sliwa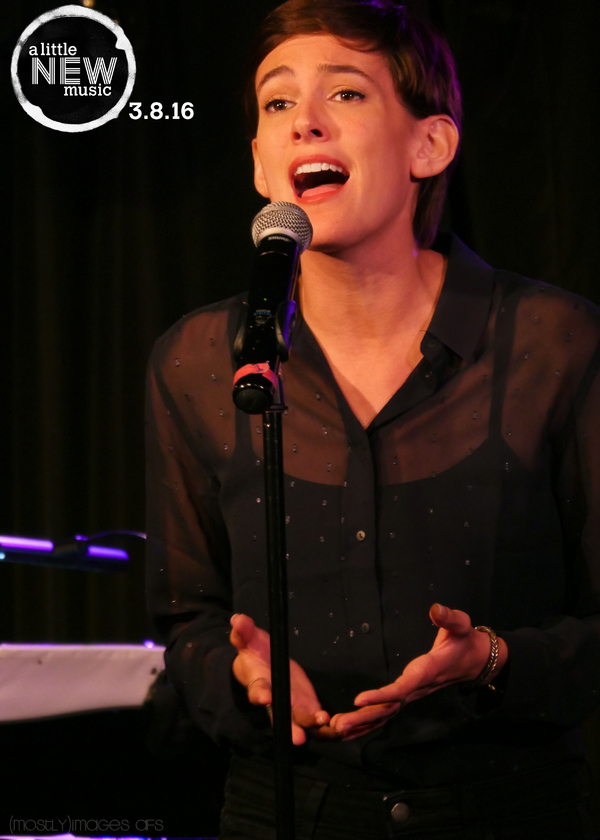 Tory Stolper sings 'The Shirt Song' from Tye Defoe and Tidtaya Sinutoke's upcoming musical GENDER OUTLAW; photo: amy francis schott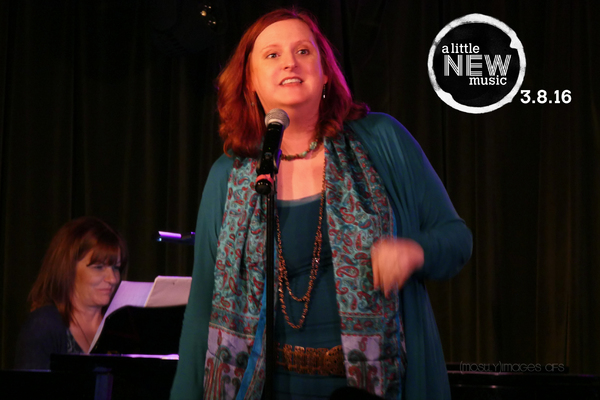 Guest writer Jan Roper accompanies Lisa K. Wyatt on 'Kill Them With Kindness', a song she wrote with Julie Weiner; photo: amy francis schott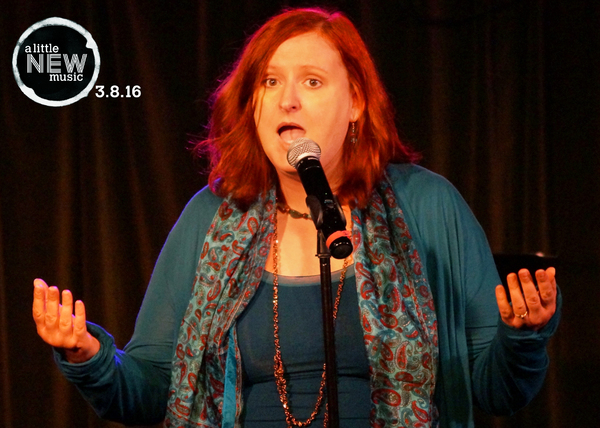 Lisa K. Wyatt sings 'Kill Them With Kindness'; photo: Peter Welkin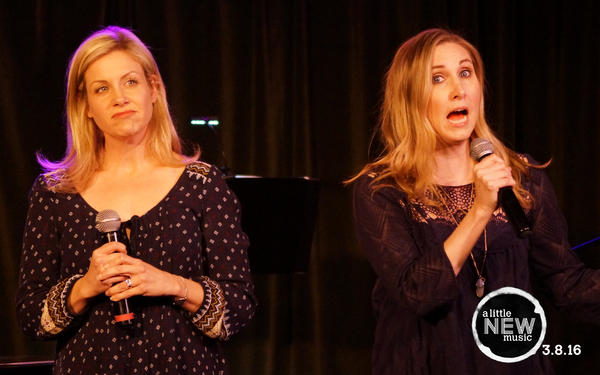 Writer/performer Molly Bell treats the audience to a sneak preview of THE REAL HOUSEWIVES OF TOLUCA LAKE (opening 4/1 at the Falcon Theatre) with a little help from friend Katie Von Till on 'I Forgive You'; photo: Peter Welkin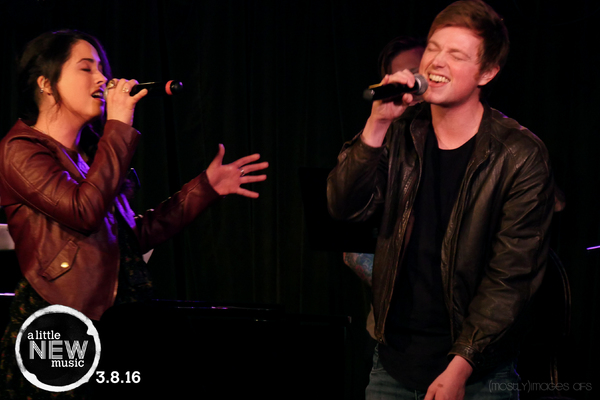 Bianca Gisselle and Anthony Starble duet on Zoe Sarnak's 'Close Down the World' from an upcoming short film; photo: amy francis schott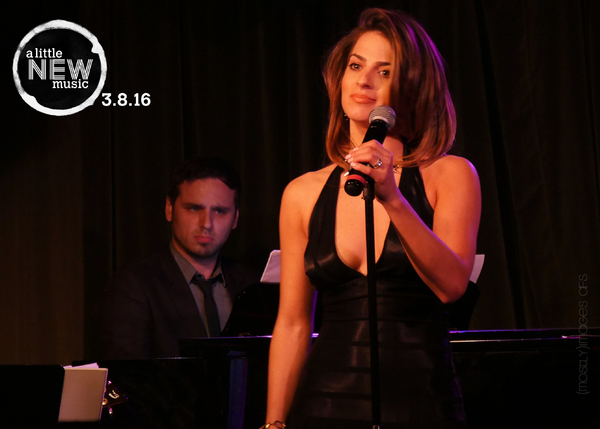 Renee Marino (accompanied by Gregory Nabours) sings 'Leave Tonight' from Kevin Ray's MAQUILADORA; photo: amy francis schott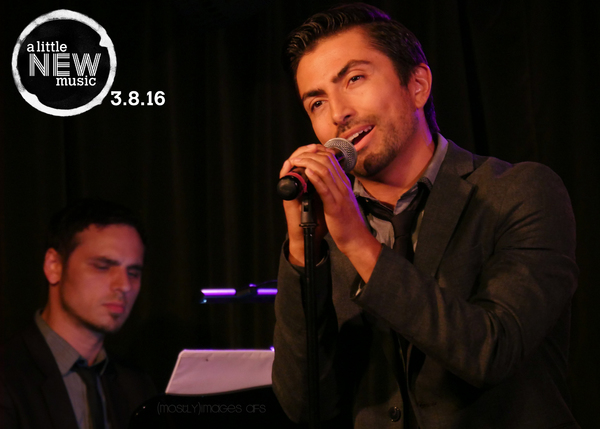 Shaun Taylor-Corbett is a 'Contender' in this song from Noemi De La Puent and David Davila's award-winning MANUEL VS THE STATUE OF LIBERTY; photo: amy francis schott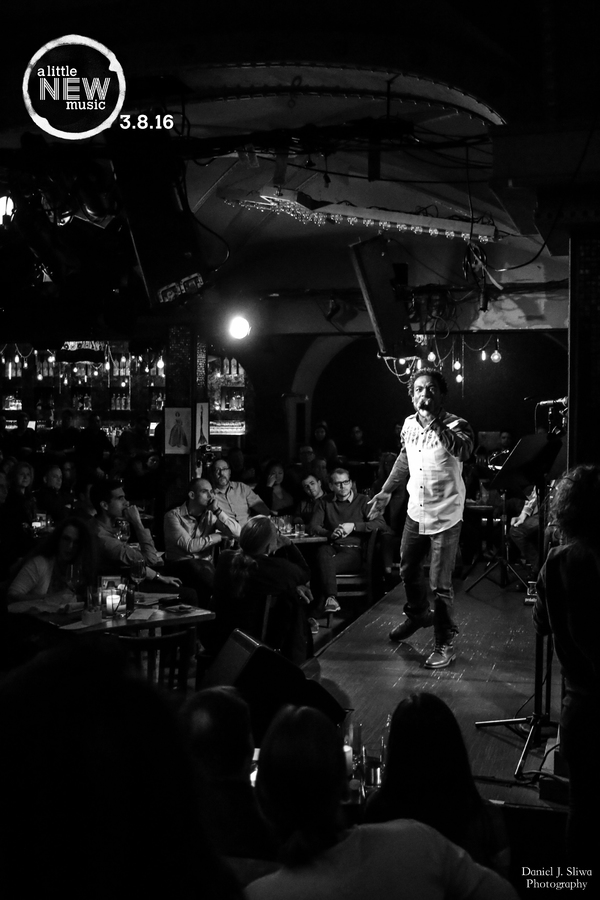 William Washington wraps up the sold-out night with 'No Guts, No Glory' from the new hip-hop musical iLLA, by Ronve O'Daniel and Jevares Myrick; photo: Daniel J Sliwa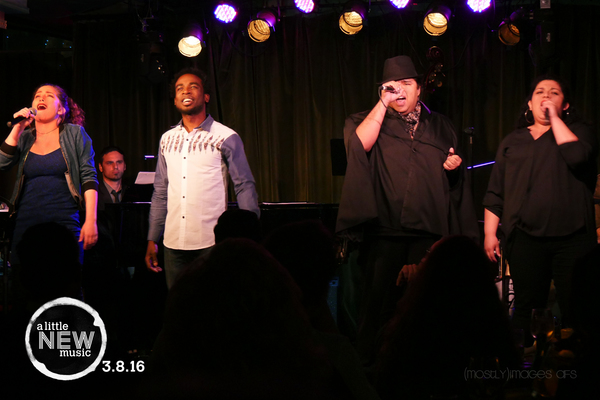 'No Guts, No Glory' from iLLA: Chrissi Erickson, William Washington, Jae Martinez, and Sherry Mandujano; photo: amy francis schott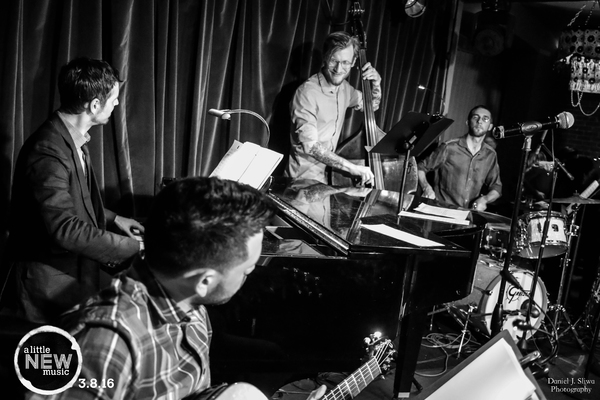 The ALNM 11 band: Will Yanez (guitar), Gregory Nabours (music director/piano), Eric McCann (bass), Brian Cannady (drums); photo: Daniel J Sliwa