Photo Coverage: Curtain Calls and Stage Door Fun at the Rockin' MUCH ADO ABOUT NOTHING At T.U. Studios
This production of Shakespeare's popular romantic comedy is enhanced by a rock-and-roll score. Much Ado About Nothing is set in Messina, Sicily. Beatrice, niece of the local governor Leonato, and Benedick, a gentleman and friend of the powerful Prince of Aragon Don Pedro, are seeming adversaries, engaging in much verbal jousting and argument. The antagonistic remarks fool neither the men nor the women in Don Pedro's court; Beatrice and Benedick are obviously meant for each other, even if their love isn't instantly apparent. Their friends conspire to trick them into confessing their love for each other.
Claudio, a young nobleman, is in love with Hero, daughter of Leonato. Claudio plans to wed Hero, but a scheme is plotted to thwart matters by Don John, who causes doubts to emerge about Hero's virtue. Don John is the illegitimate brother of Don Pedro. Jealous of Don Pedro and of the esteem in which Don Pedro holds his friend Claudio, Don John wants to prevent the wedding. Can he possibly succeed? Hint: Happy endings are the convention in Shakespeare's romantic comedies.
Much Ado was revolutionary for its patriarchal times, in featuring a heroine like Beatrice with a sharp tongue and sparkling wit. Beatrice and Benedick became the prototypes for the characters portrayed in 20th Century film comedies by actors like Katherine Hepburn and Spencer Tracy.
Much Ado About Nothing has love and romance, snappy dialogue, clowning, intrigue, laughter, and occasionally risque humor. (In Elizabethan slang, the "Nothing" in the title of the play could refer, depending on context, to either virginity or a select portion of the female anatomy.) The naughtiness is subtle enough that the show is still appropriate for family audiences.
Gloria Gifford directs and serves as executive producer. The New York and Broadway- trained director/actress/teacher received an M.A. from the New School, where she studied Criminology after graduating with a degree in Political Science from SUNY New Paltz. She has directed over 75 stage productions, including On Golden Pond (with Salome Jens and Andrew Prine), Our Lady of 121st St. (L.A. Times Critic's Choice), The Tempest, Romantic Comedy, A Bed and a Bar, Summer and Smoke, Wait Until Dark, and many more. A veteran actor with credits on Broadway, in hit films (opposite Richard Pryor, Eddie Murphy, John Candy and Tobey Maguire), and recurring roles on four TV series, she has also been known as an acting coach to emerging stars and as the producer of the Rebel Planet Short Film Festival in Hollywood.
The Much Ado About Nothing company includes (in alphabetical order) Tracey Ali, Hayley Ambriz, George Benedict, Raven Bowens, Jeff Hamasaki Brown, Billy Budinich, Marlin Chan, Leana Chavez, Heather Compton, Yvette DeVito, Sonia Diaz, Chad Doreck, Justine Estrada, Joshua Farmer, Joe Filippone, Lindy Fujimoto, Dylan George, Keturah Hamilton, Chris Jones, Abigail Kochunas, Christian Maltez, Sam Mansour, Tahlia McCollum, Alex Miller, Maya Moore, Kelly Musslewhite, Benito Pajr, Nakta Pahlevan, Kasia Pilewicz, Lauren Plaxco, Antonio Roccucci, Cynthia San Luis, Deidra Shanell, Danny Siegel, Tejah Signori, Samiyah Swann, Justin Truesdale, Nancy Vivar, Keith Walker, Lucy Walsh, Jade Warner, Teagan Wilson and Sabrina Won.
Set design: Jeffrey Casciano. Scenic Painters: Billy Budinich, Chris Jones. Lighting Technician: Chris Rivera. Hair/Make-up: Kasia Pilewicz. Costume Design: Gloria Gifford/ Kasia Pilewicz. Stage Managers: Justin Truesdale, Keith Walker.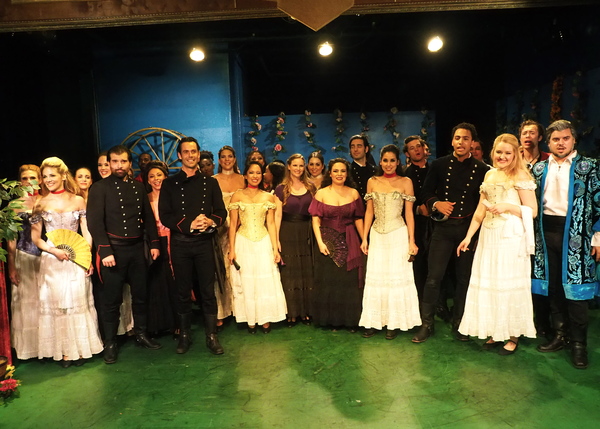 The Company

Lauren Plaxco, Yvette De Vito, Abigail Kochunas, Jeff Hamasaki Brown, Leana Chavez, and Chris Jones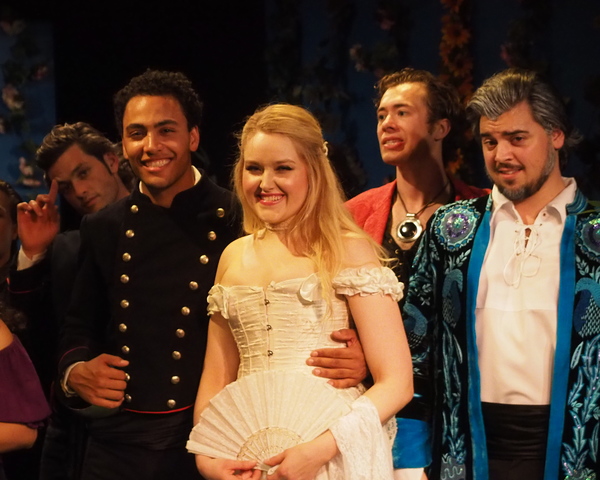 Billy Budinich, Keith Walker, Kasia Pilewicz, Dylan George, and Justin Truesdale

Yvette De Vito, Chris Jones, Leana Chavez, Heather Ambriz, Cynthia San Luis, Dylan George, Nakta Pahlevan, Danny Siegel, and Nancy Vivar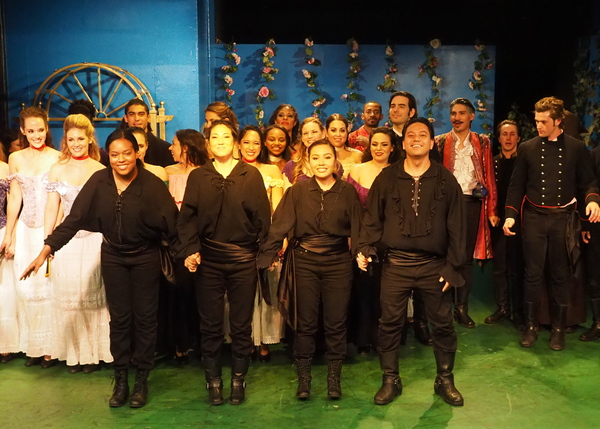 Maya Moore, Lindy Fujimoto, Nancy Vivar, and Benito Paje

Billy Budinich and Antonio Roccucci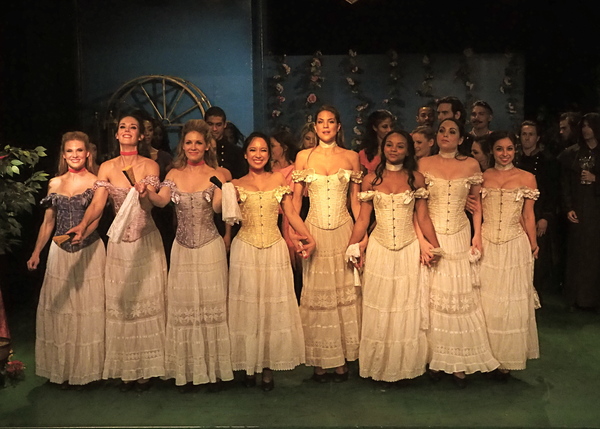 Lucy Walsh, Abigail Kochunas, Lauren Plaxco, Cynthia San Luis, Hayley Ambriz, Raven Bowens, Heather Compton, and Sonia Diaz

Keturah Hamilton, Deidra Shanell, Yvette De Vito, Teagan Wilson, Leana Chavez, Nakta Pahlevan, Jade Warner, and Sabrina Won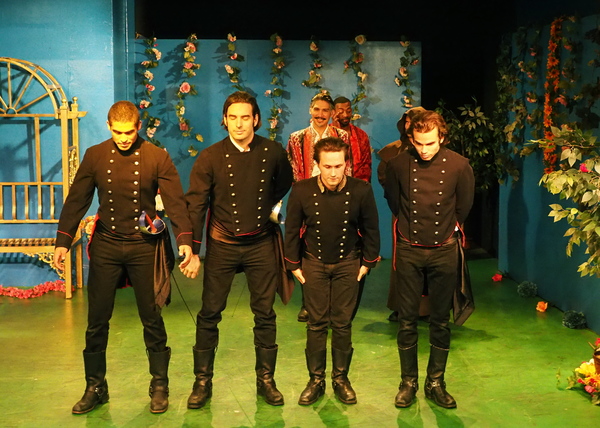 Keith Walker, Danny Siegel, Alex Miller, and George Benedict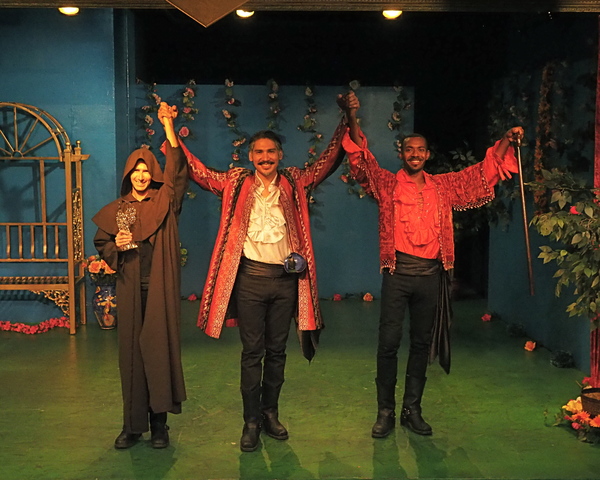 Joe Filippone, Christian Maltez, and Joshua Farmer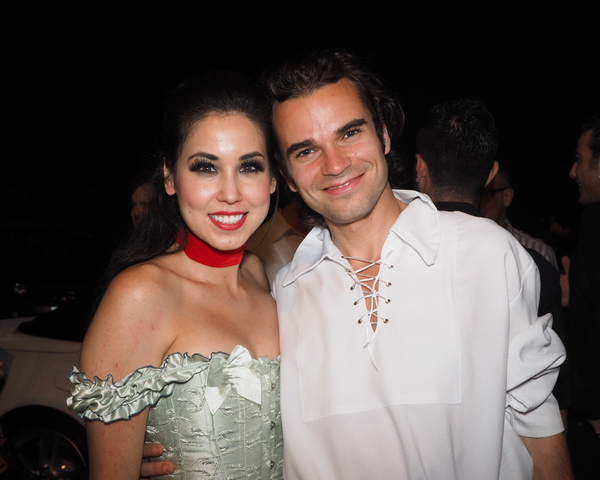 Tejah Signori and George Benedict

Lauren Plaxco and Heather Compton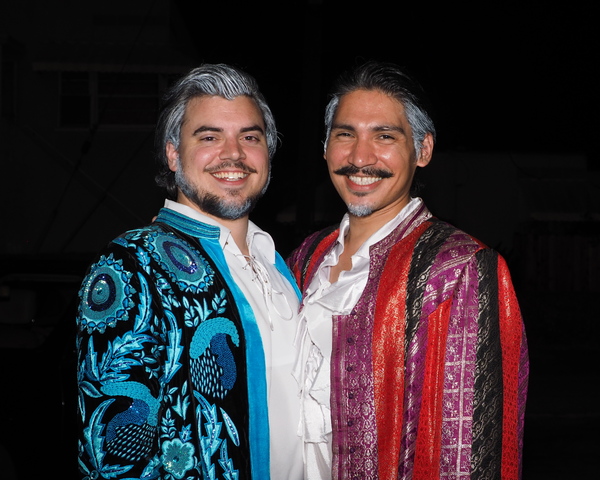 Justin Truesdale and Christian Maltez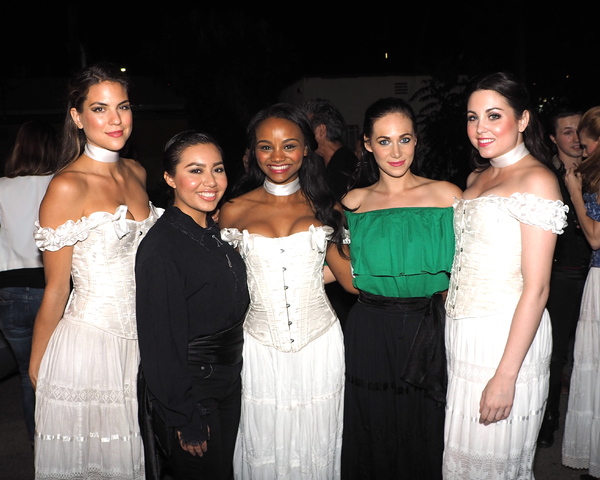 Hayley Ambriz, Nancy Vivar, Raven Bowens, Yvette De Vito, and Heather Compton

Danny Siegel, Chris Jones, and Jeff Hamasaki Brown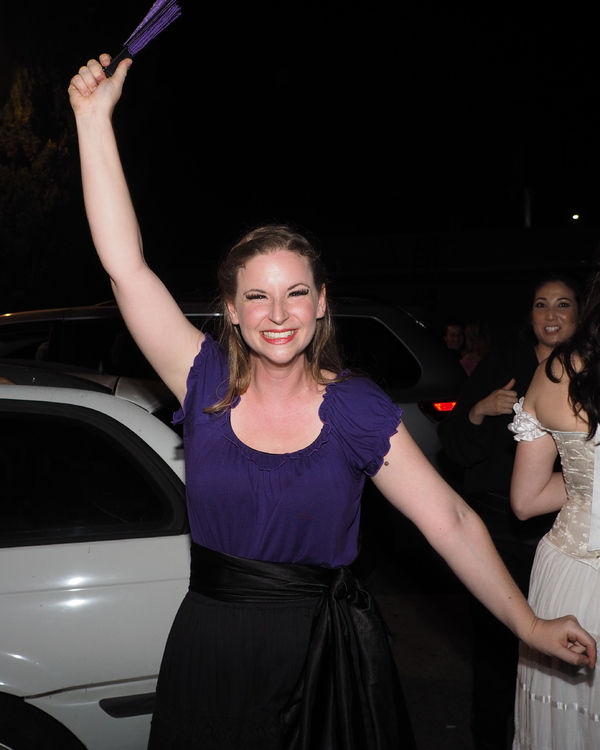 Teagan Wilson

Keith Walker and Kasia Pilewicz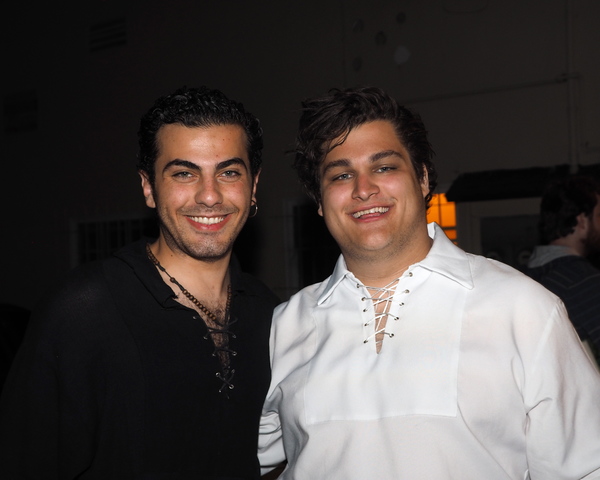 Sam Mansour and Antonio Roccucci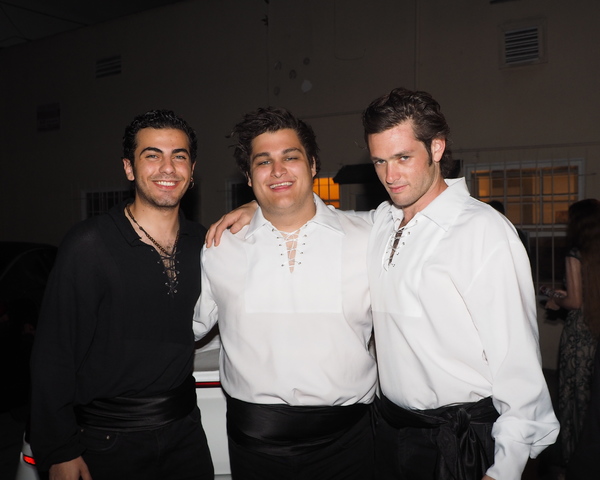 Sam Mansour, Antonio Roccucci, and Billy Budinich

Sabrina Won, Dylan George, Yvette De Vito, Cynthia San Luis, and Heather Compton

Abigail Kochunas and Danny Siegel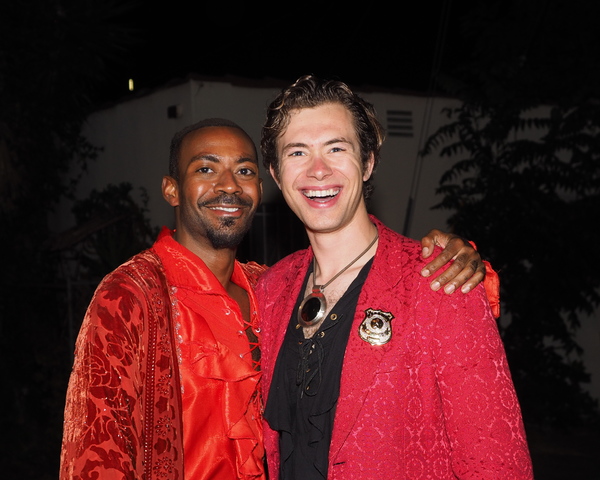 Joshua Farmer and Dylan George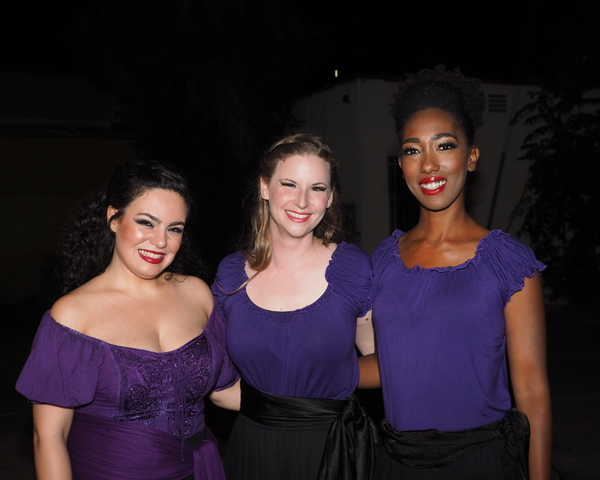 Nakta Pahlevan, Teagan Wilson, and Deidra Shanell

Hayley Ambriz and George Benedict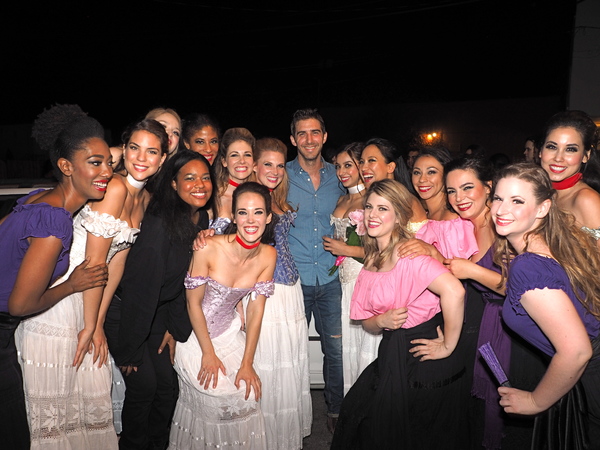 The Women with Cody Green

The Women with Cody Green

The Company