New Voices Project 2018 Winners Announced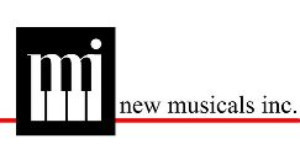 New Musicals Inc. is proud to announce that three writing teams have been selected to participate in the 2018 New Voices Project, a musical theatre development program hosted by New Musicals Inc. in Los Angeles (with support from Walt Disney Imagineering Creative Entertainment), now in its sixth year.
The New Voices Project is offered to a select group of young musical theatre playwrights, composers and lyricists under the age of 26, who receive workshops, readings, and concerts of their work.
"We had another record breaking year for submissions - even more than the record from last year," explains Elise Dewsberry, Artistic Director of New Musicals Inc., "and we only wish we could support more of these deserving young and talented artists."
The three teams will receive workshops and feedback with NMI's resident theatre ensemble, the Academy Repertory Company, and will then have excerpts of their work presented as part of the GOT MUSICAL concert this May.
"Being a part of [the New Voices Project] was an incredibly informative experience." says Chris Bryon Pratt, NVP 2013 winner. "Having my material performed then dissected gave me a very clear picture of what I can improve on as a writer. I think workshops such as the New Voices Project are so monumental to young aspiring writers because the panel gives fabulous critical feedback."
The teams chosen to participate this year are:
The public can see a selection of works from the New Voices Project as part of the GOT MUSICAL concert, currently scheduled to take place Sunday, May 6.
"New Musicals Inc. offers a great opportunity to get the exposure that all young writers so desperately need." says Santino DeAngelo, 2014 NVP winner. "The New Voices Project was my first chance to have my writing scrutinized by industry professionals and, throughout the course of the project, they really helped to shape the professional standards that I hold myself to today."
Additional information about this year's New Voices writers:
Charlie Oh graduated magna cum laude from Northwestern University in 2016, studying musical theatre and playwriting. At Northwestern, he was the head writer of The Waa-Mu Show, a original student musical for which he was awarded the Craig Carnelia Songwriting Award. At school, Charlie studied songwriting with David Bell and Ryan Cunningham, as well as participating in masterclasses with Jeanine Tesori and Pasek and Paul.
Ross Baum is a 2015 graduate of NYU's Graduate Musical Theatre Writing Program, where he participated in residencies at Goodspeed Opera House and Two River Theater, and was selected as winner of NY City Center's Sondheim Remix Contest. Ross also holds a BFA in Musical Theatre from Syracuse University. Charlie and Ross are currently a songwriting team in the second year of the BMI Lehman Engel Workshop.
Monica Hannush is the first-generation American problem child of a Mexican mother and Lebanese father. She graduated from Yale College in 2016 with a Bachelor's degree in Film and Media Studies. Upon graduation, Monica was awarded the Louis Sudler Prize for Excellence in the Arts, Yale's highest prize for creatives and performers. Monica then moved straight to Los Angeles to write musicals and work in entertainment. She's just another queer purple-haired lady typing away in your favorite West Hollywood coffee shop.
Julian Drucker, originally from New York, took piano lessons from an early age and began writing pop songs in high school. Julian then studied musical theater composition at Yale, where he wrote music and lyrics for three original musicals. Julian received honors in musicianship and keyboard harmony from the European-American Musical Alliance and graduated from Yale with the Selden Memorial Prize, awarded for outstanding musical accomplishment.
John Ervin Brooks was raised in San Antonio, Texas, and has been involved in the arts his whole life. He received his Bachelor of Music in Composition from Baylor University in 2015, and moved to New York to attend NYU's Graduate Musical Theatre Writing Program. He mostly writes comedy, but you know, he can like write other things too.
Natalie Stewart Elder is a musical theatre person from Orange County, California. They got a B.A. in Drama from UC Irvine, and an M.F.A. in Musical Theatre Writing from NYU Tisch. Natalie is an alumnus of NMI's Academy for New Musical Theatre Core Curriculum Program in Los Angeles, and a proud member of the Dramatists Guild. In their free time, they enjoy trying to think of new "fun facts" to put at the end of their bio.
For additional information on the New Voices Project, visit NMI's website (www.nmi.org) or contact Artistic Director Elise Dewsberry at admin@nmi.org; 818.506.8500.